The Dos and Don'ts of Marketing to Gamers
by Game Marketing Genie, on 25-Jun-2020 12:26:09
The gaming industry had it easy in its earlier years. You'd release a game, and a whole gang of players would jump on it. But there weren't as many games to pick from back then. Back in 2010, only 276 games were released on Steam. In 2018, that number had increased to 9,050. With somewhere over 30,000 games on this platform alone now, you can't just release a game and expect it to sell automatically. And we're not even mentioning console or mobile games.
Even if you make a great game full of heroic characters and beautiful scenery, your creation may get buried under thousands of other games. You need sound game marketing strategies today to make your efforts count. In this post, we will present some crucial dos and don'ts for marketing to gamers effectively.
1. Do work with gaming celebrities
Working with gaming celebrities can be a great way to market your game. These influencers have a big impact on gamers and can get the word out about your product. Take advantage of the personal relationships they've created with their audience to push your game to more people. A single piece of content created by a gaming celebrity can lead to thousands of interactions. You can generate good exposure and expand your reach for more sales. Look at how 128 pieces of content shared by influencers on their network created 1 million social interactions.
Tips:
Pick the right influencer

: Choose a celebrity known for your gaming niche. Don't go for someone popular for MMORPGs to advertise your mobile puzzle game.

Personalize your pitch:

Don't send mass emails with a generic message. Personalize your pitch, addressing the influencer by name, and writing a few lines about their content.

Decide payment method:

Work out the payment method before you sign the deal. Some work for a fixed price while others charge per installation or per view method.

Consider mid-level celebrities:

Medium-level celebrities with adequate followers can work too. You shouldn't always aim for the top names in the industry.

Allow creative freedom:

Influencers know what resonates with their audience. Give them the creative freedom to present your game in an interesting way to their audience.

Choose the best platform:

You can choose from a number of streaming platforms like Twitch, which is perfect for influencer marketing in the gaming world.
Seem like a lot of steps? It can be, if you go it alone. Make your influencer marketing campaigns easy with Atisfyreach! Our platform helps you create incredible campaigns with a few clicks, doing it all from finding and vetting the right fit influencers for you with our AI-driven algorithm to providing in-depth performance reporting. Sign up today over at the Atisfyreach website.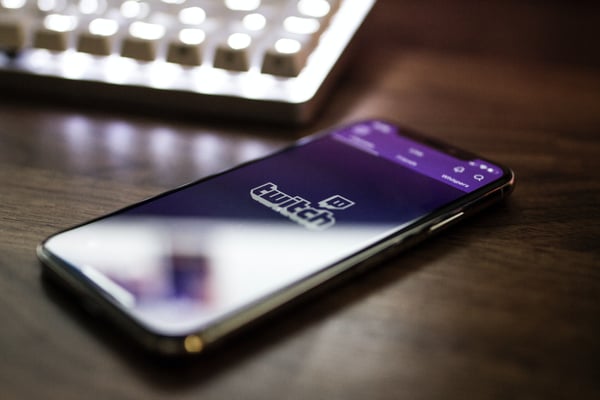 2. Don't fall into stereotypes
A report by Newzoo found that more than 2.5 billion gamers exist all over the world. But, they don't belong to the same league. A mobile game varies greatly from its PC or console version. Additionally, each gamer has their own favorite genre, platform, and preferences. You need to realize that gamers are a mixed breed, and they don't speak the same lingo, enjoy the same culture, or play the same games. For example, the mobile version of Fortnite offers a different experience than its PC version. The graphics, gameplay, features, and a number of things vary between the two. For all of these reasons, you can't develop a game advertising strategy without considering your game and audience.
Common stereotypes:
Gender and age:

Most people think of gamers as teenagers, especially boys. But most gamers are over the age of 35. Also, the gaming population includes 48% of females.

Gamer's tag:

Casual gamers may not even think of themselves as gamers. In a survey by Blizzard,

71% of moms

said they play games. But, only 48% identified themselves as gamers.

Popularity:

Games are not viewed as a negative thing anymore. They are now cool, exciting, and fun. Some esports events attract more spectators than the US professional championships.

Involvement:

Selling to one gamer may lead to the acquisition of more customers. Most gamers introduce 2 - 5 friends or family members into gaming.

Purpose:

People turn to games for more reasons than just fun. Many choose games to relieve stress, pass the time, or relax.
Don't target people that won't be interested in your game! Instead, use our guide - Targeting the Right Audience to Advertise Your Video Game - to reach, engage and convert the right people.
3. Do focus on research
Our above section shows that gaming is not a homogeneous segment anymore. Inclusiveness and diversification have led to the massive growth of the gaming community. You can develop a fitting marketing strategy only after you know your audience. Research is the essential foundation to discover the type of people who like the kinds of games you release. If you are an independent producer, you need to research your ideal audience based on your existing target audience. Then comes the task of segmenting your audience by age, gender, income, and more. After a thorough identification, you can work on building your marketing campaigns for the most impact.
Research competitors
Find three competitor games and check out their audiences. Save the demographical data and their interests in a spreadsheet. The trick here is to arrive at the overlap with your game that gives you an idea of your target audience. Try using Google Adwords or Facebook lookalike audiences for your research.
Track channels
Your audience may not be present on all platforms. Spend time to identify the distribution method most suited for your target audience. Steam is only the beginning!
Consider the business model
Another way of narrowing down your target audience is by finding a similar audience to the business model you are using. Researching on this basis will help you decide the likelihood of the business model working out with your own audience.
Create buyer personas
Create buyer personas or the identity of a perfect buyer of your game based on the data you have. This helps you devise campaigns that align with buyer preferences.
Research is only beneficial if done right. Learn more from Video Game Marketing Research: Data Shows It May Be Pointless.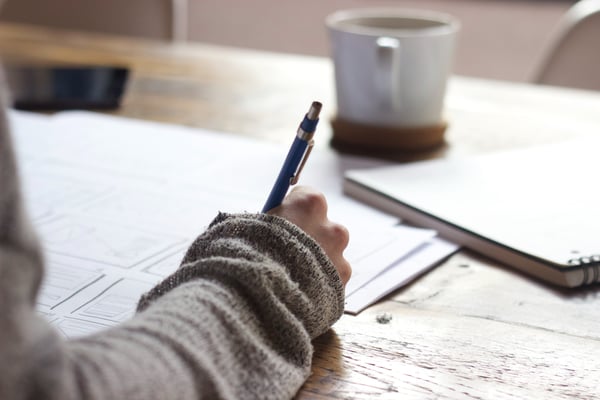 4. Don't force it
Never walk the road of dishonesty or become too edgy trying to market your game. Gamers and the esports community are really aware and value transparency above everything else. Even big gaming companies like Sony Interactive Entertainment make customer welfare a priority. You need to have complete respect for the gamers and stay away from false-publicity. That means not boasting about things that your game doesn't have. Only mention things that are true and applicable to your product. If you are an individual producer, maintain the tone you have set in your previous messages.
Instead of getting dishonest, you can get creative to win gamers' trust by:
Creating a hook
Develop a hook or tagline that immediately attracts your target audience. Write something that brings out the best in your game. Or, attract attention to the biggest benefits of playing your game.
Focusing on your game page
Whether it's on Steam or your game's website, you should have a great page that captures your audience and keeps your game in their memory.
Create a good description with your hook and applicable keywords.

Include a short video on your game along with images and screenshots.

Describe what playing the game feels like.

Mention the USPs of your game.
Engaging in gaming communities
Reddit, Discord, Facebook - a number of social media channels are filled with gaming communities. Join those groups and get active. Take part in discussions, make posts, and leave comments. Slowly, get yourself known and build up a sense of familiarity. This will help you earn the faith of gamers and get some exposure.
Read our blog Game Brand Trust: 6 Strategies to Get Gamers on Your Side to learn more.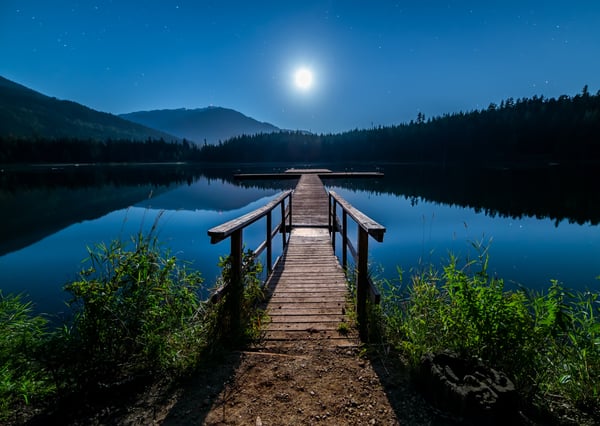 5. Do remain open, present and personable
Gaming companies or producers need to provide excellent customer service. Be present for the gamers and answer every question they have. Along with that, release continuous advice, tips, and walkthroughs of your game. Give as much information as possible to attract as much attention you can. Keep your gamers in anticipation by announcing upcoming releases and developments. Selling merchandise is another way to keep gamers coming back. Consider yourself as a contact center whose job is to provide an excellent service to the customers. It's really essential for the gaming industry, too.
Tips:
Be reachable:

Be available on all platforms you release your game on. Take questions from gamers and engage regularly. This is also applicable to any support groups you have.

Be quick:

Customers never like to wait. Try to respond to gamers' queries as soon as you can. But don't compromise quality for speed.

Be consistent:

Gamers demand consistency. Maintain set responsiveness in all channels and platforms. If you reply to customers within 3 hours on Reddit, aim to maintain the standard for all your channels.

Be friendly:

A friendly tone works to solve all disputes. Be pleasant to your customers, and never lose your cool.

Be clear:

Don't confuse gamers with uncertainties or misinformation. Always be clear and transparent in all communications.

Show

acknowledgement Recognize and give credence to customer complaints.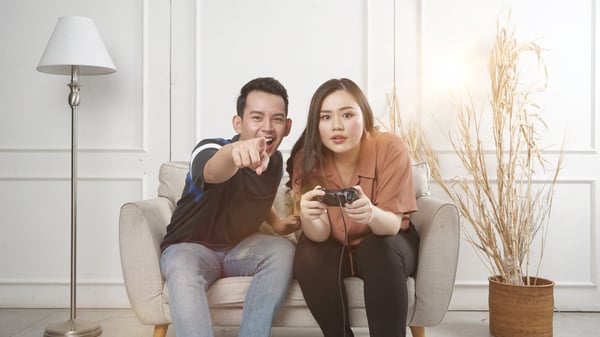 Get your gamers playing!
Your players aren't gonna find your game themselves... unless your targeting strategies hit the mark and show them exactly what they want to see. Find out how to do this in Marketing to Gamers and the Gaming Community: The Complete Handbook.
---
Gaming has evolved into a full-fledged niche with its own nuances and implications. Game marketing strategies are growing complex with each passing day, landing gaming companies and producers in trouble.
You need an adept game marketing agency - vital for the success of your game. Game Marketing Genie, with its years of expertise and specialization in gaming, is the right partner for your needs. We develop sound game marketing strategies based on solid market research to give you the best exposure. Our team helps you market your game the right way to boost sales.
Need more info? Let's chat today about how we can get your game to perform.