10 Ways to Get Players to Join Your NFT Gaming Community
by Game Marketing Genie, on 30-Aug-2022 10:05:18
NFTs, or non-fungible tokens, are irreplaceable assets giving users authority over digital assets, like artwork or music. NFTs thrive in communities. These communities are spaces where like-minded people with immense interest in NFT and metaverse reside. Members share ideas, promote their digital assets, purchase appealing NFTs, and collaborate and support each other.
One of the most notable NFT communities is the Bored Ape Yacht Club. The BAYC Discord server has over 168,000 members, and the NFT project has the most impressive track record of growth.
Figure 1: BAYC's Discord server. Source: Discord
If you want to create the biggest NFT gaming community like BAYC, you've come to the right place. Here are ten effective ways to encourage game players to join your NFT gaming community.
1. Exclusive first-look drops
Figure 2: Star Wars' Boba Fett NFT drop on VeVe. Source: Crypto Times
An NFT drop simply means the release of an NFT. NFT drops are a crucial opportunity for players to grab their favorite NFTs before their value soars. These drops often come with a purchase and minting limit.
One of the ways to inspire your players to join your NFT gaming community is by offering them an exclusive first look at the NFT when they join. In addition, give your players exclusive benefits and valuable NFTs for free to entice them to join your community.
2. Airdrops
In plain language, NFT Airdrop refers to a gift, such as a cryptocurrency or an in-game valuable digital asset. Airdrop is the mass distribution of NFTs to a few chosen members' NFT wallets. Many brands randomly send gifts to their customers as NFT Airdrops. Creator-centric NFT platform, Rarible, is known for airdropping 750,000 RARI tokens per week. These Airdrops are similar to social media giveaways, except they are wallet-to-wallet transactions, and the price is NFTs or crypto coins.
Players often receive a standard Airdrop when they perform an intended action, such as downloading your game. In comparison, the loyal members of an NFT or Web3-related community usually receive an exclusive Airdrop. NFT Airdrops are a common advertising tactic, attracting players' attention to your game and increasing the download rate through word-of-mouth marketing.
You can leverage NFT Airdrops to increase your community's strength, engagement, and loyalty. Sending standard Airdrops to people who join your community will attract more people. And exclusively sending Airdrops to current community members will retain players' interest in your brand and game. Send in-game NFT assets with high value, such as your game's character, mystery box, or a helpful weapon.
3. Give sneak peeks
Sneak peeks, and behind-the-scenes looks are two famous NFT marketing strategies that most brands use. Sneak peeks induce curiosity and entice the audience to take a specific action. It makes them want to know more and creates hype around a product.
Giving sneak peeks is also a great way to get your players to join your gaming community. Sharing sneak peeks of your NFT artwork that players can buy or the NFT projects you're currently working on will inspire your players to be a part of your community. You can even share snippets of your NFT game and the play-to-earn opportunities it offers through live streaming. Lastly, sharing snippets of your brand's future will also boost engagement and increase the number of your community members.
4. Do dev-artist discussions
Consistently engaging with your audience and conducting discussions that let them know interesting facts about your NFT project is beneficial. Remember, the audience is always curious about who created the NFT and what was the inspiration behind it. They have many more questions they want answers to. So, giving them what they want is the best course of action.
Conduct riveting sessions that grab the attention of people interested in crypto gaming but aren't a part of your community yet. Invite the NFT artist and discuss what led them to create the digital asset. These interesting discussions appeal to the audience, and their desire to learn more will compel them to join your community.
Host special Q&As and allow the audience to connect directly with the NFT artist. The exposure will equally benefit the artist, enhancing their social media presence. AMA (Ask-Me-Anything) and general chat sessions are also fun, giving the audience a peek into the real life of an NFT artist. AMAs are not limited to the artist's NFT interests but give the audience a holistic view of other aspects of life, which most certainly impact their artwork!
Figure 3: Titans Ventures collaborates with DareNFT for an AMA session. Source: Titans Ventures
5. Provide deals
Money-saving and exciting deals attract all customers. Every customer wants to save their hard-earned money and get value at a lower price. So, giving them discounts on a worthy NFT if they join your community will compel them to take the specified action. But make sure these discounts have a deadline. Users often show a laid-back attitude when a special deal is forever available. However, a time limit induces a sense of urgency and makes them take action. Therefore, create valuable limited-time offers.
In addition to actively asking your prospects to join the community and grab the deal, you can take the indirect route. Offer exclusive deals to your community members. This will entice others to join your community to get the discount.
6. Exclusive giveaways/competitions
Figure 4: Sock Buddies' giveaway. Source: Twitter
Conducting giveaways is also a popular tactic most brands utilize. Giveaways and fun contests have strategic rules that the audience has to follow to participate and win the valuable prize. But the key to successful giveaways and social media contests is carefully selecting the award that resonates with the audience.
If your motive for conducting giveaways is to grow your NFT crypto gaming community, ensure the giveaway is exclusively for your community members. In hopes of winning worthy prizes, the audience will join your community. Sock Buddies' creators of the NFT project recently conducted a giveaway offering Early Mint Tokens and $20 in the Solana blockchain network. The giveaway tactic always works because the audience has nothing to lose when they join your community or participate in the contest.
You can run competitions for specific NFT in-game items, weapons, or characters. Else, you can even give crypto coins, Tether, Ethereum, or your game's token to players. Whatever you offer as a prize, ensure it holds significant value for your audience.
7. Promote all these ideas on other platforms
Once your marketing tactic is defined, it's time to promote it. In other words, if you've finalized whether you'd be running a giveaway or leveraging NFT airdrops, you need to let your audience know about the ongoing activity. Without promotions, your audience will never know, let alone participate in these events.
Social media is the first famous avenue you can promote your events and activities. Most NFT gamers are avid social media users, too, and spend a significant amount of time-consuming NFT-related edutainment content on social channels like Instagram and Twitter. Sharing the news about your upcoming giveaways with the right hashtags and keywords will boost your visibility and brand awareness. It'll even increase your follower count, as many more NFT enthusiasts will follow you and participate in the giveaways.
Apart from social media promotion, advertise your marketing activities on your website. Remember, your website is the primary source of information for your audience. So, ensure to keep your website updated. In addition, you can utilize email marketing to update the players who are already a part of your community.
Another impactful promotion avenue is influencer marketing. Gaming influencers have a wider reach and are trusted by thousands of fans. You will likely get a positive response when they promote your giveaway challenge. Partnering with them will also expose your brand to a new audience, increasing brand awareness and community strength.
If you're looking for an effortless way to find professional gaming influencers, Atisfyreach is a great platform to use. Atisfyreach is a self-serve influencer campaign creation system that delivers better results with lower costs and higher precision. Don't wait for results, get them yourself by signing up now!
8. Add your Discord server to a server directory
Figure 5: Discord's official server directory. Source: Discord
Creating a community on Discord is pretty beneficial, as the platform offers you ways to be more discoverable. One way to increase visibility and get more followers is by adding yourself to the Discord server directory. Users often search for Discord servers based on their interests using the official server directory. The directory has millions of servers users can join. Other online directories to enlist your Discord server are Disboard.org and DiscordServers.com. Once you add your server, you will appear on users' screens whenever they look for new NFT gaming communities to join.
9. Play-testing
Another smart move to encourage more users to join your gaming community is to grant pre-release access. Select a few lucky people from your community and give them early access to your game. While they'd be delighted to be amongst the chosen few, you'd get honest feedback about your game.
Likewise, you can beta test your game by distributing it to specific community members so they can test it in their homes. This will bring to the fore the shortcomings that you can amend before officially releasing your game. This will also ensure that only the best, non-erroneous version of your game is released.
To choose the members that'll test your game, conduct fun competitions. The winner gets early access to your game!
10. Nurture your existing community members
Most brands pay attention to increasing their community members and forget about taking care of the existing members. This habit will have adverse impacts on your community as the members will start dropping out, eventually. Therefore, creating lasting bonds with the current members and retaining them is as important — or even more — as acquiring new community members.
Nurturing the existing community members is also essential if you don't want members to take advantage of the offers, reap the rewards, and then drop out. Creating stronger relationships will make them stick with you for longer, and they'd keep playing your crypto NFT games, too.
Another crucial part of your crypto marketing plan should be to produce consistent value. Give your members a reason to stay in your community. Keep them engaged and offer them a fun experience. Hold competitions and giveaways and give exclusive invites to retain your members. Conduct virtual events and distribute freebies or your game's merch. And stay in constant touch with your audience. Don't consider making people join your community an end-all and be-all endeavor. But stay connected to strengthen your relationship with them.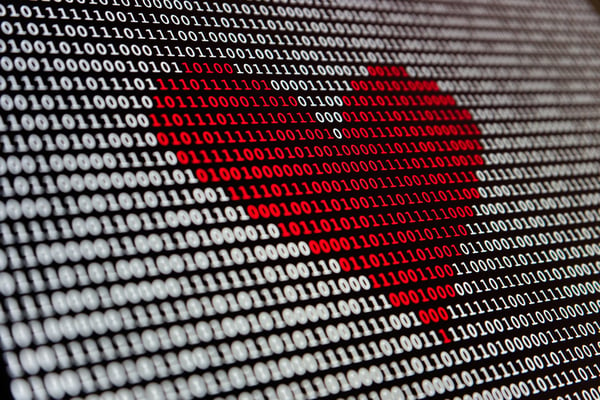 Crypto game marketing mastery
Already got a NFT game community or want to take a look at other crypto game marketing strategies? Check out all our tips in The Top Crypto Game Marketing Guide!
---
Let the NFT game marketing pros help you out!
Nurturing relationships, marketing your game, and promoting your community can be challenging when you only have expertise in developing games. Game Marketing Genie understands this. Our game marketing agency helps gaming brands get fruitful results by correctly marketing their game, strengthening their consumer relationships, and helping them grow their community.
We are a full-service game marketing agency creating personalized game marketing strategies. Let us show you how to build an NFT community! We have industry expertise, experience, knowledge, skills, and resources.
Get in touch today, and let's make your NFT game and community a big hit!