10 Esports Marketing Strategies You Should Be Using
by Game Marketing Genie, on 15-Sep-2020 11:30:24
Esports, short for electronic sports, refers to competitive video gaming that's watched by spectators. It's not as mainstream as real-life sports, but the number of fans has been growing in size with a recent study showing that global esports audience reached 380 million in 2018 with no signs of stopping.
Figure 1: Esports audience growth. Source: Newzoo
And experts predict that close to 600 million people worldwide will watch esports in 2021. Statista projects that the global industry revenue will reach $1.6 billion by 2024 with Red Bull, Intel, ESPN, Taco Bell and more brands using esports marketing for brand promotion.
Learn a little bit more about how it came to be this behemoth in Everything You Need to Know About the History of Esports.
If you are wondering how to use esports to grow your brand, here are some foolproof strategies that will help you make the most of this growing industry.
---
1. Find the right audience
You must understand your audience so that you can come up with a targeted esports marketing strategy. Just like traditional sports, esports is categorized into different genres, and you need to understand where your target audience lies for your marketing to be effective. Some of the different esports gaming genres include:
PvP – player vs player
RTS – real-time strategy
FPS – first person shooter
MOBA – multiplayer online battle arena
MMORPG – massively multiplayer online role-playing games
Knowing your target audience will help you create content that appeals to them. You will also know the esports teams that they like that you can approach for collaboration. When your goals match with the esports teams you are sponsoring, it can lead to a long and mutually-beneficial partnership for both parties.
It also helps to know if your business can succeed in this marketplace. Find out the answers in 5 Questions You Can Ask to See if Esports Is Right for Your Business.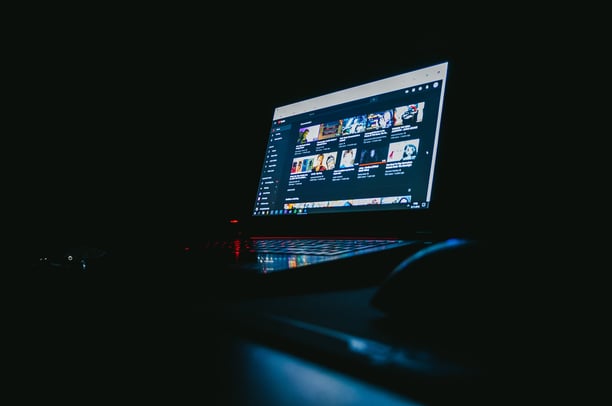 2. Find the right platforms to work on
After identifying your audience, you will then have to find the platforms where they spend most of their time. This information is vital as it will help you know where to post your marketing content to reach your audience effectively. Knowing where your target audience is active will also help in your search for the best esports team to sponsor for your upcoming campaigns.
Your audience can likely be found in some of the major esports streaming sites such as Twitch, YouTube Gaming and Facebook Gaming. When analyzing the platforms, check their user counts and subscription plans. Read online reviews to determine their effectiveness as marketing tools. You should also target the platforms where your competitors aren't active as this will make it easy for you to appeal to the audience.
A majority of esports marketing strategies involve some form of influencer marketing. Find the best platforms for your business in 6 Livestreaming Platforms To Use For Video Game Influencer Marketing.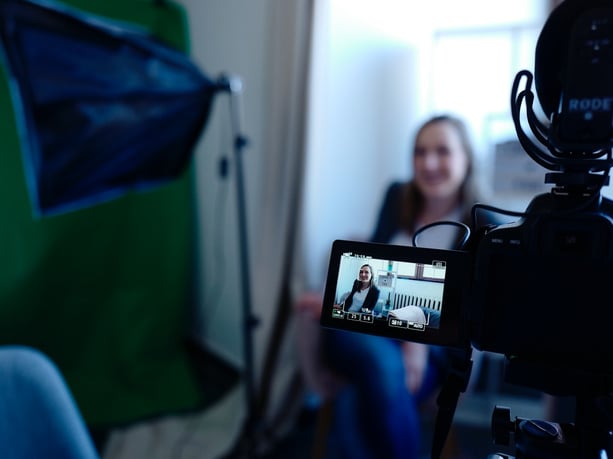 3. Good content marketing
With the influx of gaming enthusiasts growing by the day, content marketing can help you gain more followers for your brand provided you offer valuable content to your audience. Before your streamed events, create promotional videos to get people excited about the events. Share the videos on your social media pages to ensure more people are aware of the upcoming streams.
When producing content, make sure it's gaming-related and relevant to ensure it appeals to your audience. When you do this, people who think your content is share-worthy will like, comment and share it within their communities. This will increase your brand visibility and make more people aware of your products.
If you're still asking yourself "Is Content Marketing Worth Your Time?", fret not! The blog we've linked here has all the answers!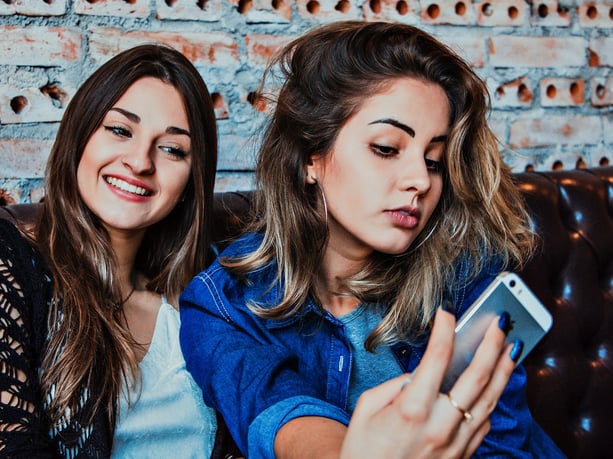 4. Influencer marketing
Influencer marketing can boost the reach and effectiveness of your marketing campaigns. Ensure the influencers you are working with have a significant following on your chosen platforms and make sure that they have the same audience as your brand. This way, your promotional content will get to the right people and bring in more sales.
Celebrity influencers can be expensive to bring on board, but you can stretch your marketing dollars by working with micro-influencers. Micro-influencers are specialists in their fields and actively engage with their followers, making them the right partner for growing brands that are looking to bond tightly with their users.
If you want to know more influencers and esports, read How to Make Your Mark with Esports Influencer Marketing.
Or if you want to find a platform that will make creating influencer campaigns as easy as clicking a few buttons, finding and vetting influencers as smooth as letting AI technology do it for you, and performance metrics as simple as reading a compiled report, then sign up to Atisfyreach today!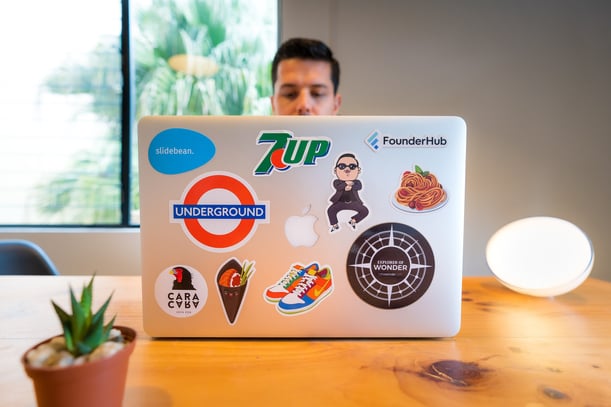 5. Esports sponsorship
If you want to get more people aware of your brand by leveraging the popularity of high-profile esports streamers, then you should consider sponsoring one of their events. Sponsoring an esports event will get your brand before a considerable fan base that's highly interested in the event you are supporting. It will also build your credibility on the platform, which will earn you more viewers and boost your brand awareness.
You should also consider sponsoring conventions and business summits as a way of popularizing your brand. With your brand at the forefront of these events, you will be able to develop long-lasting relationships with key industry players like video game streamers, leading esports teams, organizers, and other like-minded businesses.
And this marketing method is not uncommon! Check out 5 Brands That Leveraged Esports Marketing and Succeeded to get some inspiration for your own esports strategy.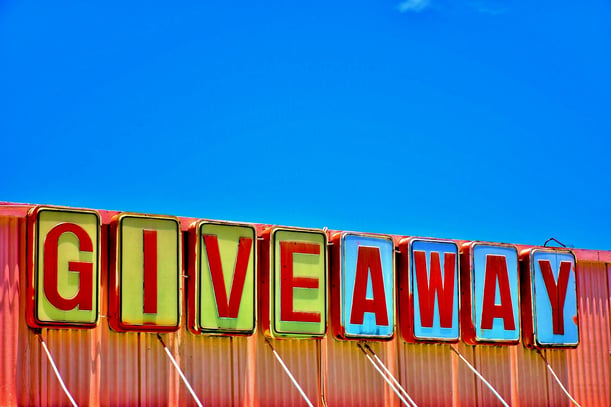 6. Giveaways
Giving merchandise to gamers is another tactic that will help you grab a share of the popular esports industry. This tactic is especially useful for brands that are not in line with the esports world, but by running contests where gamers win brand merchandise, they will be able to appeal to the gaming community.
For example, a clothing brand can produce limited-edition jackets and market them through social media. Such contests are conversation starters that help brands expand their user base.
Brands can also work with popular streamers and give them merchandise in exchange for exposure. Success with this tactic will see esports teams approaching your company to sponsor their caps or t-shirts for upcoming competitions.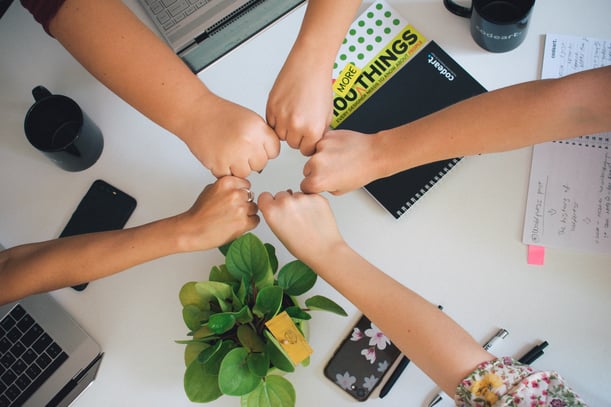 7. Your very own team
Immerse yourself in the gaming world by launching your very own esports team. Starting a team is not as expensive as most people think since there are already lots of great esports teams that are looking for sponsorship.
Your benefit is that when the team streams their gameplay, you'll get premium advertising spots in their streams. You also get to determine how campaigns will be run and how to engage the fans.
To form your team from scratch, you require a Partner status to create a team on Twitch. Alternatively, you can work with someone with this status. Advertise on your website and social media accounts to get streamers to join your team.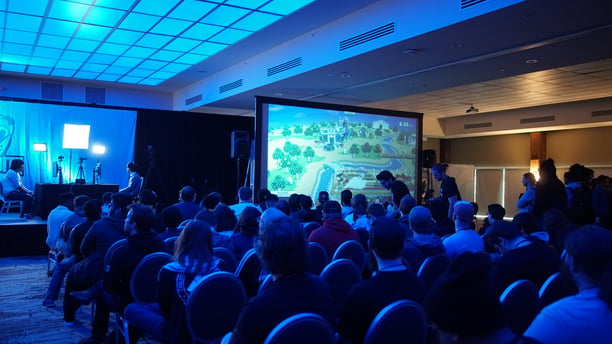 8. Host tournaments with your team
Hosting tournaments with your team is another great way to put your brand into focus. The tournaments will bring visibility to your brand and generate user engagement by placing your brand in direct contact with the audience. It's advisable to start small if you are a newbie in the industry as you get used to this form of marketing.
Host a small tournament and partner with local sports bars and gaming arcades who may be interested in co-sponsoring the event. Promote the event on social media and give away brand merchandise to get more people to view the tournament. Engage an esports marketing agency to help you create a tournament that will draw a huge turnout.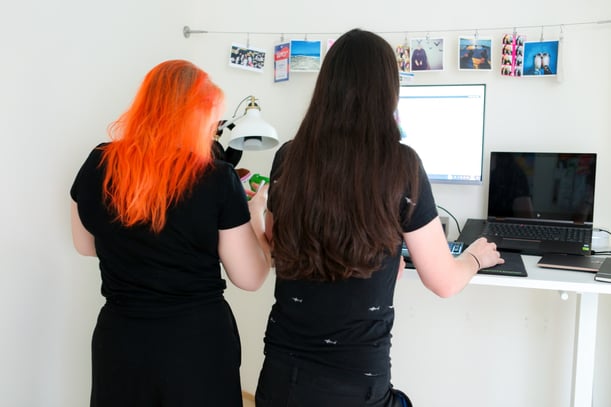 9. Work with an influencer marketing agency
Running a successful esports influencer marketing campaign takes a lot of time and effort. You may need help with your esports marketing strategy, and so you should engage an influencer marketing agency to help you find suitable streamers for your marketing campaigns and match you with esports competitors on your chosen platforms. The agency should also oversee the campaign management as you concentrate on the other essential aspects of your business.
This will also come in handy when you need to find sponsorship for your events. With their connections and contacts with the leading brands, they will bring forth valuable partnerships that will grow into long-term relationships. They will also help you create an esports team that will represent your brand at different gaming events.
We have shared everything you need to know when choosing influencers for your marketing on our blog, How to Pick the Best Game Influencer Marketing Strategy for Your Studio.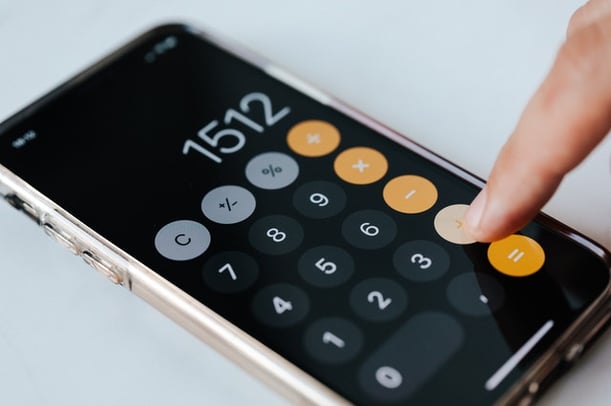 10. Test, test, and test again
Long-term success with esports marketing is only possible when you continually assess your actions and make adjustments where necessary. Your campaigns may not bring the desired results initially, and this calls for constant campaign evaluation to see what works with your audience and what doesn't.
Keep track of the user engagement data to know what type of content works with your audience. Calculate the ROI to determine the effectiveness of your campaigns. If the ROI is not good, change tact and invest in another strategy. This periodic testing and ROI measurement will help you know the best approach to invest in going forward.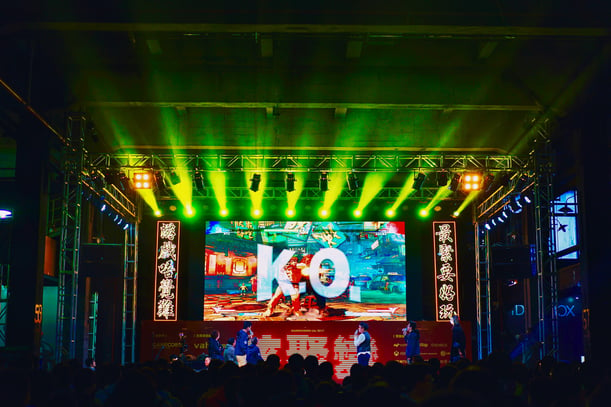 The next generation of marketing
Take your game marketing strategies to the next level with esports marketing. Find out what it is, how it works and if it is right for you in our full guide - Esports Marketing and You: The Complete Handbook.
---
Esports is on trend and if you're a gaming brand (or even if you're not) you need to get on board. Esports marketing offers promising business growth by helping brands connect with their target audience intimately. This could be what you need to beat the competition and make more people aware of your brand and its products.
This is the strategic approach you need to take if you want to make this marketing a key component of your marketing plan, but the team at Game Marketing Genie can help if you'd like to learn more. We're a game marketing agency that does it all from
Get in touch if you are ready to get started with electronic sports marketing now!
Do you want to grow your business and take it to the next level? Jump start your efforts with these marketing tips developed by experts.