The Ultimate Game Dev's Guide to Apple Search Ads
by Game Marketing Genie, on 26-Apr-2022 09:43:11
As of 2022, the iOS app market share is 27.57%. However, when compared to Android, the iOS app store continues to outperform other operating systems in terms of revenue generation. No wonder many gaming companies launch iOS-compatible games, promoting them using a feature known as Apple Search Ads.
Apple Search Ads is a user acquisition strategy that can make games more discoverable, offering a 50% conversion rate on average according to the business. These ads appear in the topmost section when users search for similar apps. Businesses (like yourself) pay whenever users tap on their ads.
Figure 1: Apple Search Ads. Source: Campaign Asia
Apple Search Ads function and succeed because users are already willing to download an app they are looking for and don't need any external motivation. So marketers don't have to convince them to install any app. Therefore, Apple Search Ads have a higher potential, and many leveraging them receive fruitful results.
Types of Apple Search Ads
There are two versions of Apple Search Ads - Basic and Advanced. Previously, they were available to only selected 13 countries. But now, ‌59 countries can enjoy the benefits Apple Search Ads offer.
Basic vs. Advanced
Figure 2: Apple Search Ads Basic. Source: Apple
As the term suggests, Apple Search Ads Basic is a simpler version, easy to set up, but offers limited control in terms of audience targeting. It is designed for beginners and allows you to review your performance in the quick-view dashboard. Marketers have to pay for each install for the basic version rather than each tap.
To set up a campaign in the basic version, you only need to provide details, such as the app you want to promote, the countries you're targeting, and your monthly budget. This is an optimal version for apps with a maximum monthly budget of $10,000. If you have a higher budget, you can use the advanced version, which offers more control. However, a plus point is that Apple offers $100 credit for new accounts. This is a great way to try the ASA Basic without paying a penny!
In ASA Basic, Apple's algorithm itself matches your game with the relevant target audience instead of allowing you to set audience refinements. Also, note that the basic version doesn't allow marketers to choose the keywords they want to be ranked for. The algorithm automatically deduces the keywords that would be appropriate for your game. All you have to do is offer a bid on those keywords. If you are the highest bidder, your ad will appear on the App Store's result page whenever your potential customers type in those keywords in the search bar.
Figure 3: Bidding on keywords. Source: Apple
The core purpose of ASA Basic is to maximize installs with minimal commitment. Therefore, you are free to opt-out and stop the promotion of your ad in the basic version — no long-term commitments!
Apple Search Ads Advanced is for app publishers requiring liberty over whom to reach and how to entice them to download a game. It offers way more options than the basic variant and is free of budget and time commitment limitations. You even get more advanced metrics in ASA Advanced to measure your campaign's performance, exposing loopholes and enabling you to implement the required changes for better results.
Figure 4: ASA performance tracking. Source: Apple
The advanced version works on a cost-per-tap (CPT) model instead of the basic version, where you only pay for the installs. 2 crucial factors that impact your ad's chances of showing up on the result page are: keywords and Apple's algorithm.
Therefore, you have to use the right general and specific keywords to receive more taps and installs for your ad campaigns. While the general keyword is an umbrella term signifying the category your ad belongs to, the specific keyword refers to your app's primary function. Bidding for both types of keywords will skyrocket your conversions.
Besides, Apple's algorithm reviews your app's relevance compared to the keyword you bid for. Therefore, it is highly recommended that your app store optimization (ASO) is on point. ASO is similar to SEO (search engine optimization) for websites. You can improve your ASO by optimizing your app name, title, icon, screenshots, and rating.
Another significant element is your tap-through-rate (TTR). Apple strives to offer a positive experience to its users by keeping irrelevant or spam-like ads at bay. It will consider your ad spam if it has a low TTR, and you will have a hard time winning keyword auctions. Therefore, smartly target your keywords to maintain a higher TTR.
If you're struggling to find the right keywords for your game, Apple has you covered! ASA Advanced comes with an additional feature called Search Match. This feature eliminates the time-consuming app keyword research from the process of setting up an ad campaign. It automatically detects the keywords fit for your game, and you can bid for them.
Figure 5: Search Match. Source: Medium
ASA offers two kinds of match types determining how your ads are matched to the user searches:
Broad Match
This is a default match type for ASA Advanced, ensuring your ads appear when your keywords' exact or close variants are searched for. Your ads will appear irrespective of the differences, such as singular, plural, misspellings, and synonyms.
Exact Match
This option offers you more control over when your ad appears. You can handpick the specific terms, synonyms, and even the common misspellings.
As soon as a user types in the keyword, Apple conducts an auction. If your CPT is higher and you outbid your rivals, your ad gets the top position on the search page.
How to set up an Apple Search Ads account and launch your campaign
Follow the ‌steps for setting up an Apple Search Ads account:
Go to

www.searchads.apple.com

and click "Get started"
Click the "Start now" button on the Apple Search Ads Basic or Advanced column, depending on your select version
Sign in with the Apple ID associated with your App Store Connect account
Select your preferred language and date/time
Fill in the required details as prompted. This may include your Account Name, Time Zone, and Currency
Accept the terms of service
Give all the tax information on the Business Details page
Set up your payment method
Finally, choose your contact preference and click "Save"
Now, you are good to go!
Launching a campaign in Apple Search Ads Basic
Setting up an ad campaign in the basic version is not rocket science!
Choose the game you want to promote from the drop-down menu
Select the countries/regions you want to target
Enter your monthly budget and maximum CPT
Add the payment method. If you are eligible for the $100 promo credit, Apple will automatically apply it
That's it! Apple will handle the rest.
Launching a campaign in Apple Search Ads Advanced
Launching a campaign in ASA Advanced requires more patience, as the process has many additional steps. Here's how to do it.
Once you have created an ASA Advanced account, go to the dashboard and click "Create Campaign"
Choose the app you want to promote
Figure 6: ASA Advanced. Source: Tune
In ASA Advanced, you can choose if you want to promote your app in the search results or the search tab at the top of the suggested apps list. Choose where you'd like to run your ad.
Select the countries/regions you want to target if you're running the campaign in more than one country and group similar areas for easier management. You can group them according to the customer profiles, language, or financial center location. Once done, click Continue.
Apply campaign settings, such as the campaign's name and budget. Remember, you can't decrease this budget but only increase it. Your campaigns will run until you exhaust your budget or reach the end date. You can set an optimal cap to distribute the per-day spend.
Create an ad group, which is the group of people who will see your ad. Name this group — aligning the ad group name with the keyword is excellent. If you are placing your ad in the search results, you have the option to adjust audience refinements and keywords.
Figure 7: Ad groups in ASA. Source: Incipia
Set a default maximum CPT or Cost-Per-Thousand-Impressions (CPM) bid for your ad. Note: For search result campaigns, the maximum CPT refers to the amount you pay for one tap on your ad. Whereas for search tab campaigns, the CPM signifies the price you pay for 1000 ad impressions.
Decide if you want to turn the Search Match on or off
Select the keywords you want to target
Refine your audience as per their device type, user type, demographics, and location. This will help boost the efficacy of your ad campaigns
Figure 8: Audience refinement options. Source: Apple
Location, gender, and age
These parameters will optimize your ads, helping you reach the right target audience who would love to play your games.
User type
You have four categories to choose from:
All Users: This is the default customer type and provides your ads with the maximum reach.
New Users: This targets users who have never installed your app before. This is an ideal setting to maximize your conversion for first-time downloaders.
Returning Users: This is for users who had once installed your app but deleted it. This allows you to re-engage with such users and entice them to re-download your app.
Users Of My Other Apps: This option targets user who have installed your other apps.
Device type and time
You can also target your users based on the devices they use. This includes iPhone and iPad users. Additionally, you can decide when you want your ads to appear on your potential customers' screens.
Now choose the start date of your campaign. Adding the end date is optional
Click "Create Campaign," and you're done!
Best practices for mobile app marketers
To help you thoroughly enjoy the multiple benefits of ASA, here are some practices to get the best results.
Review app metadata before starting a campaign
App metadata refers to the information about your app, such as its title, promo text, description, and visual elements like the app's screenshots. It is highly recommended that you review this app metadata before starting a new campaign. Since the appearance of your ad creative is based on these crucial pieces of information, you can't change the data after creating the campaign.
Targeting keywords based on you USP (unique selling proposition)
Deeper knowledge about the target audience is imperative to creating successful ad campaigns. This knowledge will determine if your ads were a massive hit or miss. When you understand your audience, you also understand the keywords they would use to search for the apps they are looking for. Thus, you will bid for those keywords and get more conversions. Besides, audience knowledge also allows you to choose more specific words with lower competition. This further increases your chances of winning the bids.
Use both match types for the best results
Using both Broad and Exact match types will offer you more opportunities to be seen. It will allow you to get more impressions and conversions as the users will see your ad if they put related search terms or exact words in the search bar. Though the exact words will give you lesser impressions, they will connect you with people ready to download your app.
Combining and segmenting countries and regions
As previously mentioned, you have the liberty to group similar countries and regions you are targeting. Combining them will enable you to further optimize your ads based on the language and customer value. This will boost the visibility of your apps, as they will reach the right potential customers looking for your app and ready to hit the download button without any persuasion.
Optimize your bids over time
Apple Search Ads are not a set-it-and-forget-it system. To ensure your ads reach your target audience, you have to keep coming back to them and make adjustments, so they generate a higher return on investment. You must monitor your bid and raise the prices if you are not winning for specific keywords. At the same time, evaluate if the keywords you are bidding for are worth it. If not, you can bid on other keywords to save your money and get results. Apple will also help you bid on the right words and notify you of the amount you should spend to win the bids.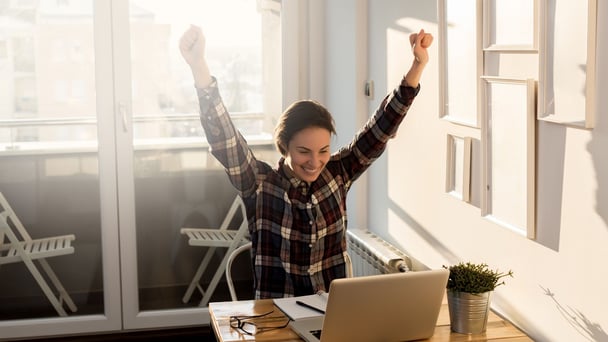 ---
Get your iOS game off the ground!
Undoubtedly, spending on Apple Search Ads is the best course of action to give your games the visibility they deserve! Sadly, we have too much on our plates as business owners, and setting up flawless ad campaigns is challenging.
Don't worry - Game Marketing Genie has your back! We are a full-service game marketing agency that helps game devs get more conversions. We have the solution if iOS app marketing is your concern.
Get in touch with us today, and we'll take care of the rest.