The Complete Video Game Paid Advertising Guide
by Game Marketing Genie, on 11-Aug-2022 09:30:00
Organic marketing is great as it has little effect on your budget. However, it cannot get the same results as that of a paid advertising campaign. These two formats should be used in conjunction, but many smaller gaming studios are hesitant to invest in paid ads due to the spend required.
Well, we're here to tell you that paid advertising is worth it and can help you generate what you spent on the advertising and more!
Menu
---
Why paid advertising?
The world has a variety of social media platforms that you can use for paid advertising, and the number of people that use at least one social media is expected to hit almost 4.41 billion by 2025 according to data from Statista. Before we jump into Facebook Ads alone, let's take a journey through the platforms you could consider.
While advertising organically can produce incredible results, it does take a lot of dedication to make it perform. For brands that don't have the resources or time, or for those who can afford to assign their budget to something else, paid advertising is a must have.
We know that paying to distribute ads on social media might seem like a risky investment, however don't fall into the money-saving trap of relying only on organic reach. With paid ads, the return you get will be better than you could've imagined with organic marketing!
Like we said, there are many platforms you can consider for paid ads and a variety of reasons that you should use them. Need to know more? Check out Paid Social Media Ads: What They Are & Why Your Video Game Needs Them to get all the essential information.
Facebook Ads
Let's look at Facebook's own state-of-the-art advertising system - Facebook Ads. If you haven't heard of it, then now is the best time to get started. And if you have, then follow our guide to find out how to make it work even better for you!
The Facebook Ads system is a one-stop shop where game developers can do everything from finding their audience, to launching and monetizing their games. It also offers a variety of solutions that can be customized to help mobile, PC and console gaming businesses get the results they desire.
Interested in finding out how to make Facebook Ads work for you? There are a variety of guides out there, but none that'll tell you, a game development company or studio, how to make it work for your game.
That's why we've created this handbook that'll get you started on the right path. Find out more in Facebook Advertising For Video Games.
Generating even more return on Facebook Ads
Your paid Facebook marketing campaign's goal is likely to drive traffic, generate leads, and boost company sales. But if you're not ensuring that it is optimized every step of the way, then you're not going to get a good return on investment (ROI) and your resources will have been for naught.
The power of Facebook Ads in particular is truly incredible. With perhaps some of the best, if not the best, ad targeting capabilities on the market, the platform is able to deliver powerful results when optimized for success.
If your Facebook Ads campaign isn't working for you, don't worry! It is not uncommon, and we've got the tips to help you turn it around. After all, there's more to creating a successful ad campaign than posting a few pictures with a slab of text and pushing some money into it. Why? Because your audience isn't on Facebook to be sold to, so you need to make your ads count.
Get the information you need to know in our guide that'll tell you How to Optimize Your Facebook Ads for the Maximum ROI.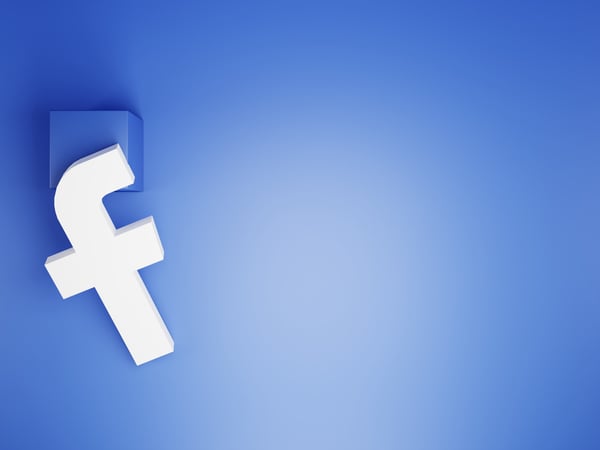 Instagram Ads
Data from Meta shows that after seeing an ad on Instagram, 87% of customers followed the call-to-action (CTA). If that's not enough to get you interested in this ad format, then keep reading!
In another study by Meta, it was revealed that after 700 campaigns used Instagram paid ads, 98% saw a major increase in their brand recall. If you're able to nail your campaign goal, audience targeting, and ad design, then you'll be able to get results with your Instagram ads.
And if that still isn't enough, learn all you need to know in Instagram Ads for Games: The Ultimate 5-Step Guide.
Twitter Ads
Tried other platforms but aren't getting the results you desire? You're probably just not in the right place! Twitter is one of the best places to connect with gamers and build up a fan following due the simplicity of its format.
But how do you ensure that your Tweets get to the right people? You can't rely on hashtags alone to try and get the word out about your game. Enter Promoted Ads. These look just like regular Tweets except for a little marker that denotes that a Tweet is promoted.
Try them out today with our guide, Twitter Game Marketing: Why Your Game Needs Promoted Ads.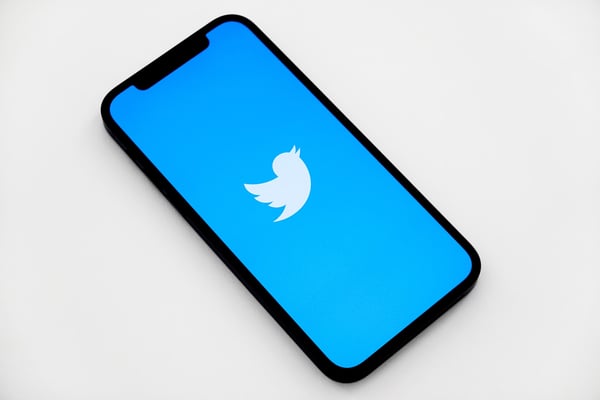 TikTok Ads
TikTok has been making waves amongst both users for entertainment and businesses for marketing. In mid-2019, the platform launched its official advertising service, making it easier for companies to log in and start making the most of their audiences that reside on the platform. Prior to this, much of the marketing content that existed on the platform consisted of influencer marketing. While this still plays a major role in TikTok marketing, we're here today to help you decide if TikTok Ads is right for your business.
Predicted to have almost 4.41 billion users by 2025 by Statista, TikTok is home to a diverse audience and provides a range of different video types, styles and trends to try out. Its ad service prides itself on being a platform where you don't create traditional ads, but instead have the ability to develop incredible content that engages your audience the same way that their favorite forms of entertainment do.
But moving towards newer advertising platforms can be difficult, especially for businesses that are unsure if they will fit naturally into that environment. But don't worry, you don't need to be left behind and we're here to encourage you to try something new!
First, answer the question: What Is Tiktok Ads, and How Can It Help Your Video Game?
And then find out about TikTok Video Game Marketing: Is TikTok Ads Right For Your Game?
Reddit Ads
If you've ever been on the internet, then you've probably been on Reddit. A wonderland of forums, fans, and friends, Reddit is one of the best platforms to get your game off the ground. At this very moment, your game's potential players are active on Reddit, discussing similar games and topics. So, why not get the visibility you desire with Reddit Ads?
One of the best things about Reddit, much like Twitter, is that its ads natively blend into other content on the platform. This allows users to organically interact with your content without feeling like they're being promoted to.
Tap into your playerbase in The Ultimate Guide To Reddit Ads App Install Ads.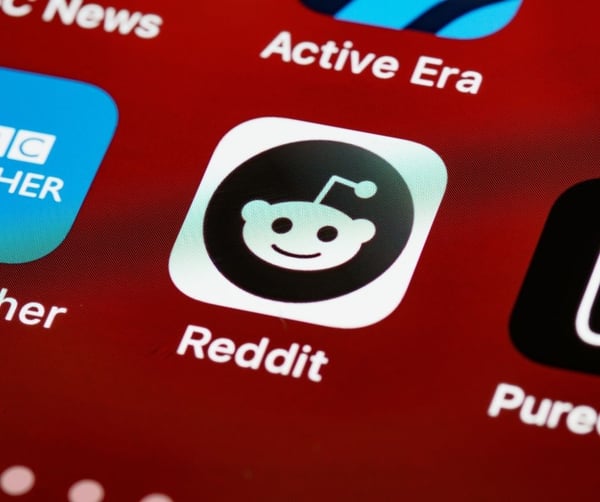 Apple Search Ads
Did you know that the iOS App Store outperforms all other platforms in terms of revenue generation? If that's not a good reason to get your game on the platform and start launching ads there, then we don't know what is!
Apple Search Ads appear at the top of the search results when users look for apps with similar themes, keywords, and titles. According to Apple itself, this advertising format offers a 50% conversion rate on average. Best of all, you'll only pay when someone taps on your result — meaning that you only pay for actions taken!
Get your Apple Search Ads answers in The Ultimate Game Dev's Guide to Apple Search Ads!
Mastering ad creatives for iOS games
Not getting the results you expect from your mobile game campaigns? Your ad creatives might need a bit of work. Enter creative testing, which where you use different ad versions and test to see what works best for your audience.
This step is crucial as we see businesses losing heaps of money in ad spend with the wrong ad creatives. And this is even more true as the iOS landscape evolves. So, how can game devs run creative testing without IDFA? There are a few strategies, including:
Embracing privacy preserving regulations
Understanding SKAdNetwork changes
Testing one thing at a time
Follow these steps and optimize your creatives in How to Test Ad Creatives for iOS Games Post IDFA.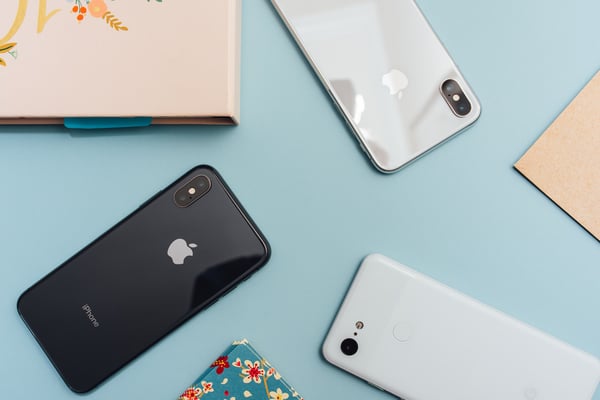 How to make ad creatives
If your ads aren't getting the impact you desire, it doesn't mean that your offer is bad. Maybe the message you're trying to portray just isn't presented in the right way.
There's a lot of things that can go wrong in paid advertising, including ad copy, audience targeting, expected reactions, and of course, ad creatives.
The sad truth is that it's not that simple to make an ad creative. A lot of prepping is required to ensure that it matches your ad copy, goal, audience's interests and more.
That's why we put our best tips in How to Make Ad Creatives: 10 Things You Need for Your Game.
In-game advertising
Advertising doesn't have to be done on external platforms! You can market your game through other people's games, or even gain a little bit of extra revenue with advertising in your own game!
Whether through static banner ads across the bottom of the homepage, or brands' logos plastered on assets in your game (think Ferrari on a car in a racing game), there are many immersive ways to implement in-game advertising.
And the customization options are endless! With in-game ads, it becomes easy to create and optimize targeted advertising messages for your audience in real time.
Get the know-how in What Is In-Game Advertising and How It Can Increase Your Game's Revenue?
And check out our 8 Types Of Winning In-Game Ad Formats For Mobile Games.
Marketing real money games
Gaming apps that involve real money gambling can be tricky to market, especially when it comes to paid advertising. Many advertising platforms, including Facebook Ads, have strict regulations on the type of content that can be promoted. Products that violate these regulations have their accounts suspended, so you need to be aware of what you can and can't do when marketing a game like this.
Each advertising platform has their own set of rules, so you need to take it seriously and understand each one on a case by case basis. Be sure to review the gambling promotion policies of the platforms you use, and create custom ad sets for each one.
Got a game like this? Want to ensure you don't get kicked off the advertising platforms? Find out Why Advertising Should Be Dealt With Extreme Care For Real Money Gaming Apps.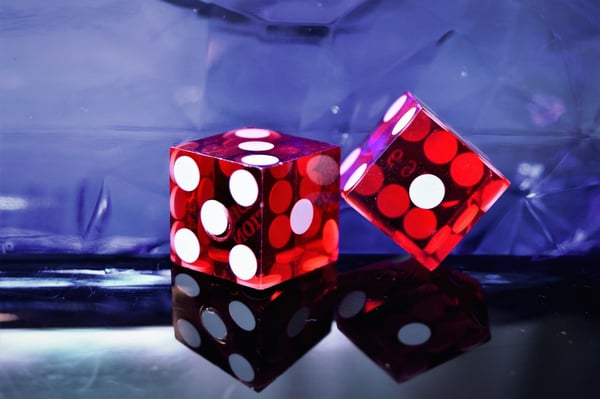 ---
Paid advertising made easy
There are a lot of platforms out there to choose from, making your choice crucially important. Which will you choose? Will Facebook or Reddit be more effective for your game? What kind of spend should you be allocating?
Don't worry about any of these questions, Game Marketing Genie is here to help. Our team of crafty content creators, multiskilled marketing managers, and analytics experts can make your game marketing strategies come to life.
The best paid advertising strategy is only a chat away — let's talk!