Why Advertising Should Be Dealt With Extreme Care For Real Money Gaming Apps
by Game Marketing Genie, on 30-May-2022 23:49:26
If you are the developer of a real-money gaming app, it's almost inevitable you will use digital advertising to promote your product. Social media advertising is now so crucial for brand promotion that access to advertising on these platforms can be make or break for a business.
However, real money and gambling games already have a big challenge with regulatory bodies, making advertising a burden. Social media companies are cautious of publishing gambling ads to ensure they don't promote unlicensed gambling to underage users. They have set up strict policies to regulate real money advertising to ensure advertisers of gambling products promote their products without exploiting or glorifying these types of games.
Those who violate these regulations have had their ad accounts banned, thus denying them access to potential customers roaming the social media streets. Therefore, understanding the legalities surrounding real money game ads means you are less likely to encounter problems when promoting your app.
This article examines the policies on gambling adverts you need to be aware of to make your social media advertising successful.
Understanding channel level regulatory limits for your niche
Here are the channel level regulatory requirements you need to know before publishing ads for your real money gaming app.
Facebook's regulatory limits for real money gaming
Facebook has put in place strict measures to regulate the promotion of gambling and gaming apps on the platform. Promoters of real money game ads now require prior written permission from Facebook to have their ads published on the platform.
This includes games where players need to deposit anything of monetary value (cash or digital currency like bitcoin) to play. The regulations also apply for games where the players are competing for a prize that has real money value. Authorized advertisers for these types of games must adhere to all the prescribed laws, including following all the legal requirements when targeting their ads. At a minimum, Facebook demands that advertisers shouldn't target uses below the age of 18 when promoting their games.
Examples of games that need Facebook's prior permission to advertise on the platform include betting, lottery, fantasy sports, poker, bingo and sweepstake themes. The same also applies to sites that link to content that facilitate online gambling such as affiliate or aggregator sites for online gaming.
However, these regulations don't apply for certain activities such as:
The promotion of physical gambling establishments or activities.
Social games that mimic real money casino games but don't offer monetary rewards.
State-run lotteries.
Handicappers – services that provide odds but don't facilitate gambling.
Entirely free to play games.


Understanding Google's regulatory limits for real money gaming and gambling
Google supports responsible gaming and doesn't allow certain gambling-related ads on its network. Real money game ads must comply with its policies and advertisers need the proper Google Ads certification to advertise on the platform. The ads should only target the countries and regions that have approved online gambling and have a landing page that educates users about responsible gambling.
Below are examples of the gambling-related content that Google allows under certain conditions.
Offline gambling
Google places no restrictions on offline gaming activities such as the promotion of physical gambling establishments and offline real money gambling activities.
Online gambling
For you to advertise your real money online game, you must be certified by Google. The advertising activities that require Google certification include:
Promotion of online, real money games. Examples include online casinos or bookmakers, slot sites or apps, bingo, online lotteries, sports betting apps, and games with virtual currency or items with real-money value.
Promotion of sites that link to online gambling or related content.
Online non-casino games
All online games where players pay money or wager other items of value in exchange for the opportunity to win real money or other prizes need prior approval from Google to promote their games. Examples of games that fall in this category include online chess tournaments, fantasy sports and match-3 games played for real money or other prizes.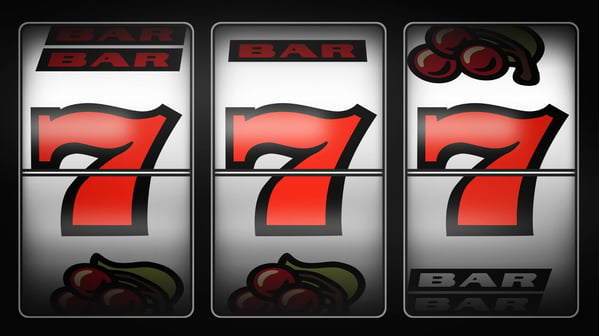 Understanding Reddit's ad regulatory limits for real money gaming and gambling ads
Reddit has a strict advertising policy for gambling and gaming-related services to ensure promoters of such games can advertise without exploiting users or glorifying gambling. Real money games' ads are permitted on the platform but they must follow certain regulations. First, the advertisers must be pre-approved and work with Reddit's advertising team to ensure compliance. Casino game advertising must also adhere to the relevant local laws and can only be targeted to countries that support gambling advertising.
The ads that are targeted by this policy are those that promote games of chance or online services where real money or other valuable items are exchanged or at stake such as:
Online casinos and gambling games
Sports books and sports betting
Fantasy sports
Bricks and mortar casinos
Contests and sweepstakes
Casino-themed gambling apps
Tips for sports, gambling and betting
However, Reddit has prohibitions for certain gaming and gambling ads. This includes:
Ads that glorify gambling.
Ads for treatment programs and gambling addiction.
Ads that target minors.
There are exceptions to this policy for free to play games where there's no money exchanged or at stake. Physical casinos that don't emphasize gambling content also don't have to meet all these strict regulations to have their ads published on the platform.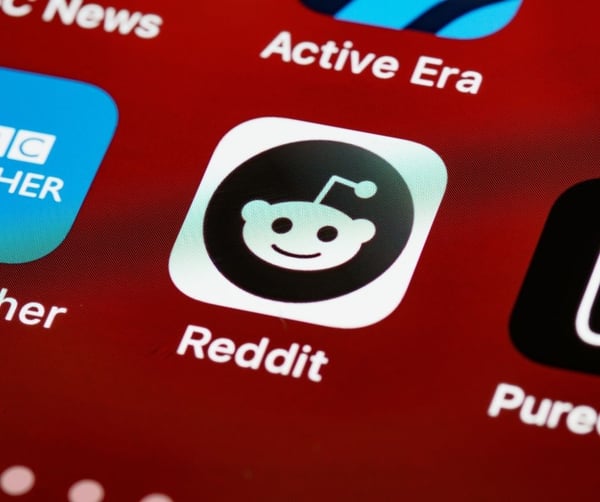 Understanding Twitter's
regulatory limits for real money gaming and gambling ads
Twitter has some amazing ad formats that can help you advertise your real money game to the right audience. But for your ads to be published on the platform, they must adhere to Twitter's policy on gambling content. Twitter only allows campaigns that target specific countries where gambling is allowed. Advertisers also need prior authorization from Twitter and must stay in contact with the advertising team to ensure their gambling ads adhere to the regulations.
The products or services that are subject to this policy include:
Online casinos, sports betting and gambling
Physical gambling establishments
Fantasy sports apps
Gambling-related software
Scratch games
Lotteries
The products that aren't subject to this policy include:
Hotels with a casino that don't emphasize gambling activities
Sites that sell gambling accessories such as pachinko machines or poker chips
News sites that share fantasy sports information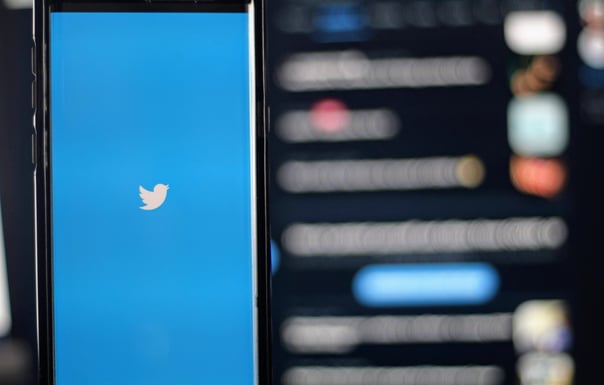 Other considerations
Here are other considerations you need to make when advertising your real money game app on different social networks.
Ad language
When running promotions for your gambling ad, it's important to explain all the significant conditions clearly. Players should understand your game by simply looking at the ad. They should know what's at stake and what they stand to win when they play the game. The ad shouldn't be ambiguous or misleading to attract more users to your game. This will put you in trouble with the law, and your ad account may be banned or suspended as a result.
Regional regulations
You also need to pay attention to regional regulations when advertising your real money game. Advertising needs to be approved for that country, with proof that gambling or online gaming is legal in that jurisdiction. As an advertiser, you need to research your target location to determine if you are permitted to advertise a gambling game in that region. Social media sites may have this information but it's up to you to check the country's regulations on online gambling to ensure you are doing the right thing. We cannot stress enough that you need to be certain of these restrictions.
Influencer marketing
Since normal ads are highly regulated, you can choose to use influencers to promote your real money game. One thing that makes influencers a viable promotion channel for your game is the fact that they may already have the audience you are trying to attract. So, when they talk positively about your game to their followers, you will be able to attract valuable users who trust their influencers to help them find the best products that add value to their life.
When choosing influencers to work with for your game, pick those that are already obsessed with your game. By searching your brand name and hashtags on your preferred social channels, you will identify the influencers that have a keen interest in your game. Bring these content creators on board and ask them to share pre-registration bonuses and other incentives with their followers. Note that for best results you should still be very clear about what your game offers, what users can win and have country-specific considerations in place.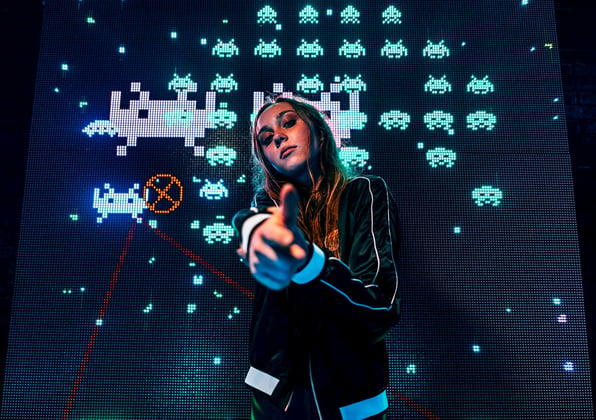 Paid advertising for game devs
Organic marketing is great, but it won't take you all the way to game marketing success! Don't be afraid to invest in paid advertising, as it can help you generate the reach and engagement you need. Still not convinced? Check out The Complete Paid Marketing Guide for Video Games!
---
Promoters of gambling ads must follow strict regulations to have their promotional messages published on different social media sites. This makes it hard to effectively promote your game on the platform since you don't know which restrictions you might break and lose your ad account forever.
Don't get lost in the regulations - Game Marketing Genie is here to help. We have experience in running highly successful campaigns for casino based and real money games, and know how to promote your game to the right audience while following all the rules and regulations.
Get in touch to talk to our advertising experts today.