5 Tips to Help You Improve Your Google Ads Quality Score
by Game Marketing Genie, on 09-Jun-2021 10:58:37
When you want your paid ads to reach and convert specific audiences, you need to know how to market a game. Google Ads is one of the best tools to accomplish this. Unlike organic search, Google Ads allows your video game to be seen at the top of the search results. This means you have more control over how your ads are positioned and that more potential players will see your ad and visit your website.

Why? Because paid search campaigns get immediate results... if you know what you're doing. This means you need to understand the dynamics of Google Ads and how to improve your ad quality to capture more qualified leads.
What is a Google Ads Quality Score?
Quality Score is Google's metric for rating the overall user experience of your landing pages, websites, and ads when your target audience searches for your keywords. Calibrated on a scale of 1 to 10, with ten being the best and one being the worst, Quality Score is an excellent metric to track your ads' performance online.

As such, the higher your Quality Score, the lower your cost per conversion will be. Unlike cost per click, where you are charged for every click on your ads, the cost per conversion is the amount you spend for every conversion. When your Quality Score is on the higher end of the spectrum, your ad meets your target audience's needs so that the search engine will charge you less for that specific ad click.

Additionally, Quality Score is instrumental in helping your game generate a higher return on investment. A key thing to remember is that Quality Score is not used to rank your Google Ads but instead acts as a guide to help you understand if your campaigns are user-friendly.
To learn more about Google Ads, how it is transitioning, and how to take the necessary steps to succeed, read our blog: Google Ads Are Changing, And Your Wallet Needs To Know.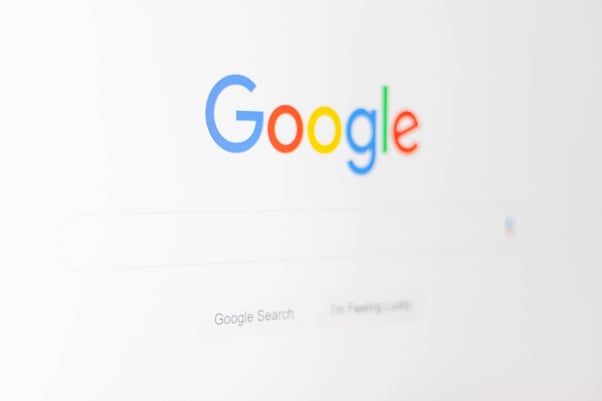 What affects your Quality Score?
The Quality Score for your keywords is calculated based on the mix of expected click-through rate (CTR), ad relevance, and landing page experience metrics. Let's learn more below:
Expected CTR highlights the possibility of your ad being clicked when your potential players see it
Ad relevance helps you understand how closely your ad is related to your target market's search queries
Landing page experience shows the ability of your landing page to convert your prospects
Please note that you must try out keywords before affecting your Quality Score. Quality Score is based on historical impressions for the exact keyword matches. If paid search campaigns are new to you, you can consider working with a Google Ads expert to ensure you reach your marketing goals.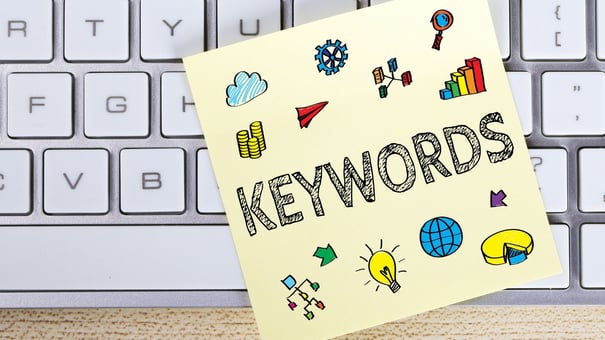 5 tips to help you improve your Google Ads Quality Score
1. Improving CTR
Keywords are the building blocks of your Google Ads campaign and how you choose them dictates the success of your ads. Choosing high-quality keywords relevant to your paid search campaigns and conducting keyword diagnosis can help amplify your reach to your target audience.

Analyzing competitors and audiences thoroughly also helps you gain insights into what your target audience is looking for and what your competitors provide to convert them. Using these insights, you can design your campaign and product offerings accordingly to capture gamers and convert them into customers.

Yet another strategy to improve your CTRs is to include good calls to action (CTAs) in your ads and landing pages. Using CTAs strategically will guide your target audience throughout the buyer's journey, create interest in your game, impact their purchase decisions, and help them convert.

While working on paid searches, you can also control what devices, at which time, and in what location your audiences get to see your ads. If you are targeting prospects in more than one geographical location, using different messages crafted for diversified audiences can help you increase your CTRs dramatically.

Running remarketing campaigns is another excellent strategy to target those who've already visited your website/clicked your landing page/used your app. Convincing your prospects or upselling your game is easier when your target market is already familiar with your game.
2. Improving relevance of your ad
As we mentioned earlier, ad relevance is a technique Google uses to gauge your ads' relatability and the keywords you choose for your campaigns. The more the relevance between these two attributes, the more your campaign will match your target market's search queries.

The search engine giant also measures ad relevance by determining the relationship between your ads, keywords, and post-click landing page. Relevance is segregated into the following three statuses:
Below average
Average
Above average
If your ad is identified as either average or above average, the relevance between your keywords and the entire ad campaign is good and doesn't have any significant issues.

On the contrary, when your ad falls in the "below average" category, it indicates two things. The first is that the relevance of your keywords might not be not specific enough to your ads and the second is that your ad could be too generic, meaning that it will need some work if you want it to connect.

Try creating ad groups specific to your dev studio, video games, and services to improve your ad relevance. For instance, creating an ad group for your video game's launch makes your ad more specific. It helps the search engine identify the relatability between your ad, landing page, and search queries.

Choosing keywords specific to your ad group and your landing page content is essential to enhance your ad relevance. These strategies will help you position your ads better, lower your cost-per-click rate, and improve your Quality Score.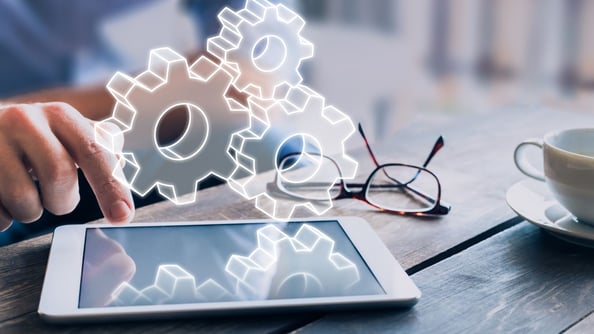 3. Improving landing page experience
While leading prospects to your website is a primary digital marketing goal, making them stay on your website with an excellent landing page experience should be a crucial part of your video game marketing strategy.

Ten percent is considered a benchmark for reasonable conversion rates. So, how do you reach this benchmark and increase your conversions?

Google considers the following factors while evaluating your landing page experience:
Transparency and trustworthiness of your landing page (i.e. are you violating any privacy laws)
Relevance of keywords
Strong page visuals
Ease of navigation
Functional layout
Audience's session time on the landing page
Relevance of your content
This is why you must ensure that everything matches before launching your ad campaign. Investing in developing your landing page's UX is one of the most critical aspects ofmarketing to gamers. Why? Because a good UX will help you improve page load time, decrease bounce rates, lower customer acquisition costs, improve customer retention, improve market share, and boost revenue.
4. Using good keywords
With more than 8.5 billion daily Google searches (source: Oberlo), you need to ensure that you choose the correct keywords so that your target market sees your paid search campaigns.

Building your ad groups around your games, services, and specific offers will help you increase the probability of potential players seeing your ads. For every ad group you create, a minimum of five keywords are needed to reach your target audience.

Instead of using single keywords, opting for long-tail keywords (with three or more words) is beneficial. Leads generated from long-tail keyword searches tend to be more qualified and have a higher chance of converting.

Incorporating negative keywords in your digital game marketing strategy is another way to eliminate irrelevant players and concentrate on keywords that matter to your prospective customers.

A key thing to remember when it comes to negative keywords is that you need to include search phrases that might make your ad campaign appear but aren't relevant to the people that are searching for it.
Let's say that you're a company that sells building materials. If you want to promote your latest package of nails, you might want to add "bridal nails" to your negative keywords, so you don't show up when your audience searches for the latest fashions!

But negative keywords don't work like the regular keywords. To figure out the right ones, you must add singular or plural versions, synonyms, misspelled words, and any other variations of the correct keywords you are designing your ad campaign around.
Learn more about keywords here: Your Ultimate Guide to Google Ads Keywords.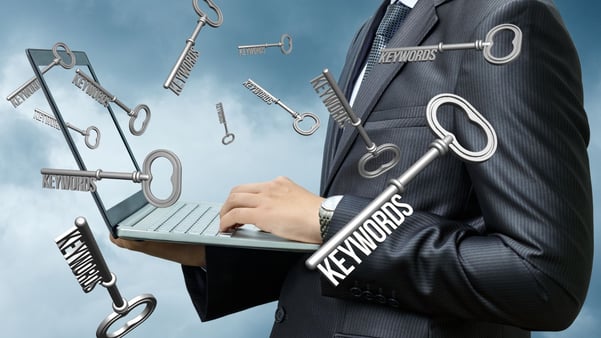 5. Creating strong ads
Creating high-quality ads is critical when it comes to gaming marketing. Keeping ads simple yet compelling is one of the best ways to separate your game from its competitors.

Strong graphics, engaging copy, and good keywords help your ads go a long way. Rather than flooding your ads with a lot of text, highlight specific aspects of your game that capture your audience's attention, such as features, benefits, reviews, and testimonials.

Conducting audience research is a prerequisite for creating captivating graphics and getting your game USP out there in the best way. This is why data is central to your campaign. Without accurate data at your disposal, you won't know if you're heading in the right direction.

Instead of shedding money on ads that don't perform, test your ads and invest in the ones that perform best to hit your marketing goals faster. Launching different campaigns and A/B testing and reviewing their performance can make your ads more relevant to your audience.

Including ad extensions is another way to create strong advertisements. Ad extensions are additional areas of text that can extend promotions and make them more valuable to your audience. Incorporating them helps you stay distinct and stand out from your competition. They are also great as a CTA.

Some ad extensions that you can use are:
Callouts
Sitelinks
Calls
Messages
Location
Apps
Promotions
Prices
Affiliate location
Reviews
Click to text
Remember that integrating these strategies in your ads is great, but ensuring that your advertisements are neat and clear will help you grab your target market's attention much better.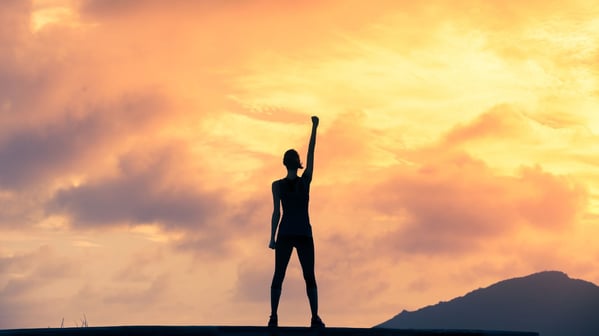 Want to know how to market a video game?
Digital marketing is a vast industry, and you need a strong understanding to master it. That's why we've compiled all of our best resources to create the ultimate guide to it. Check it out here: Everything You Need to Know About Digital Video Game Marketing.
---
Quality Score affects your ads' ranking, price, and overall positioning. Conducting thorough research will help your team make informed decisions and market your brand effectively. Working with a Google Ads expert agency that understands your video game and the gaming industry can catapult your video game to success.

Game Marketing Genie can help your dev team save money and time as our team of seasoned marketing strategists, data scientists, and user experience gurus will help you conduct research and set up your entire gaming paid ads network from start to finish.
Talk to our team today to learn more about how we can help you!