How to Optimize Gaming Facebook Ads for the Maximum ROI
by Game Marketing Genie, on 21-May-2020 10:54:35
All video game marketing campaigns aim to drive traffic, generate leads, and boost company sales. If your campaign isn't optimized, your ROI will be poor and your marketing dollars wasted.

Social media provides game devs with a friendly platform to reach players. Facebook is one of the most effective avenues for product promotion, with more than 2.98 billion people using the platform monthly (source: Statista).

With its targeted advertising, you'll be able to reach them with your brand messages and get them to download your game and pay for its premium features.
Why Facebook?
Wanna know how to market a game? Facebook is an excellent answer to this. With its targeted ads, incredible analytics system, and wide range of users, Facebook for games is a must-have for devs that want to connect with their audience and have visibility and authority in their industry.

Facebook Ads is your go-to platform where you can plan, build, distribute, and optimize your marketing campaigns from end to end. It has various features tailored to your game's needs, helping you effectively reach, engage, convert, and keep your customers.
There's more to it than that though! Learn all you need to know here: Facebook Advertising For Video Games.
Why isn't Facebook Ads working for you already?
Running a business Facebook account is easy, but building a productive advertising campaign on the platform is different. Most brands underestimate the platform and think that all they have to do to create a successful campaign is post pictures of their products.

They don't realize that people are not on Facebook to be sold to. Most people use the platform to watch cute videos of cats, connect with friends and family, see the world's news, and celebrate special occasions like birthdays and anniversaries.

People tend to avoid salesy posts, where most game devs' marketing fails when promoting using Facebook Ads. With overly promotional messages, you will alienate Facebook users who visit the platform to relax, unwind, and have a good time. People are usually flooded with advertisements throughout the day from other outlets, and they expect their favorite gaming social media platform to provide them with an escape from all the advertising. The last thing they want to see when they log into Facebook is your ad asking them to download your app for the umpteenth time.

If this is how you've been structuring your ads, then it's no surprise that Facebook Ads has not worked for you. To connect on gamer social media, you should design your ads with an intentional goal that attracts and engages your players personally. The ads should appeal to your target audience, which is only possible when you understand their characteristics and interests. Any social media marketing expert will also tell you to try to ensure the ads don't come off too sales-y, as this is the quickest way to lose the same users you are targeting.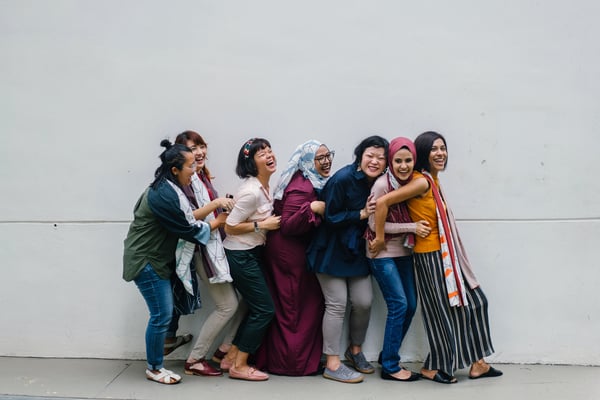 A step-by-step guide to creating good ads
Here is what you need to do to make your Facebook Ad campaigns a success.
Choose your marketing objective
Your marketing objective tells the Facebook algorithm the purpose of your ad campaign to ensure the best delivery. It also helps Facebook optimize your campaign and determine the cost of delivering your ads.

Before starting any campaign, it is essential to select the right objective to ensure your ads fit into your customers' buyer journey. Your campaign objectives could be awareness, consideration, or conversions.

If your goal is to reach as many users as possible with your products, choose the "awareness" objective. If you want to increase traffic to your website, select "consideration." If the goal is to increase store visits and product sales, then "conversion" is the perfect objective for your ad campaign.
Create a custom audience
Facebook game marketing allows devs to target customers precisely by enabling them to create custom audiences defined by data sets such as age, location, gender, occupation, interests, and many more. Without this targeting, your ads could be shown to the wrong people, wasting your marketing budget.

To reach the right people with your ads, you must think carefully about who makes up your target audience. What are their unique characteristics and interests? Research intensively and create buyer personas for your target users. A buyer persona describes your ideal customer, and with this description, you will know how to structure your ads to ensure you are reaching them effectively. This form of targeting will allow you to attract more users since your ads will be specific to their needs and interests.
Want to get targeting? Find out more about buyer personas in Why You Need Buyer Personas For Your Game Marketing Strategy.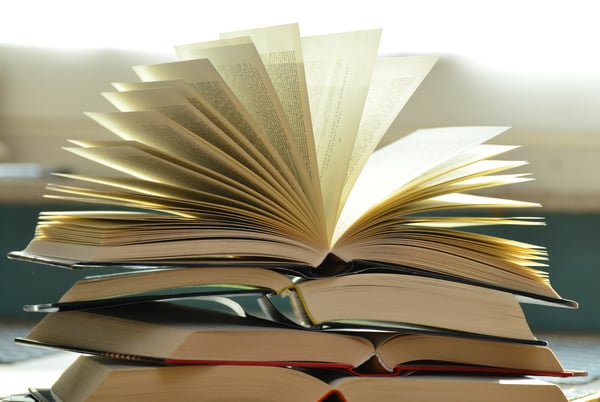 Choose where your ads will be placed
Facebook offers various ad placement options that you can choose for your ad campaign. You must select the proper placement for your ads to ensure the best ad performance.

The different placement options include News Feed, Facebook Stories, Search, Messages, and external apps and sites. News Feed ads have a high engagement rate and click-through rate (CTR), and you should choose this placement for your ads if you are running a Facebook campaign for the first time.

Don't be one of those people that forget about non-News Feed placements!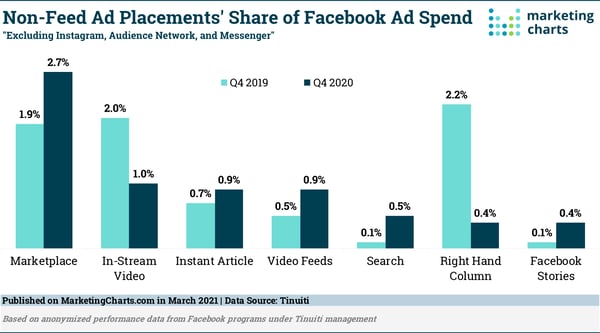 Figure 1: Non-Feed ad placements ad spend share. Source: Tinuiti
Find out more about optimizing your Facebook ad CTR in our sister blog on Growth Marketing Genie here: 10 Ways to Increase Your Facebook Ad Click-Through Rate.
Set your budget and schedule
The goals you set for your campaign determine your marketing budget. Knowing which goal you are looking to address will help you determine which marketing objective to choose for your ad campaign. Marketing objectives have varied costs on Facebook, and this will determine how much you will pay for your ads.

When creating your first campaign, setting a low budget cap is advisable. This will allow you to monitor the ad's performance and make the necessary adjustments. Facebook allows devs to set a daily budget or a lifetime cap for their campaigns. Both types can be adjusted during the campaign.

It is also essential to schedule the ads to ensure you are reaching your users at the right time. Find the days and the hours in a day your target audience spends most of their time online and schedule your ads to run at those times. This will help you generate maximum user engagement, resulting in a higher ROI.
Design your ad
After setting the budget and determining the ad schedule, the next step is to design your ad. Your ad should look good to appeal to the users you are targeting. It should stand out and not look like other ads run by similar businesses. The images and videos you use for your ad must connect with your players to generate maximum engagement. The ad copy should also be attractive to motivate readers to click your ad.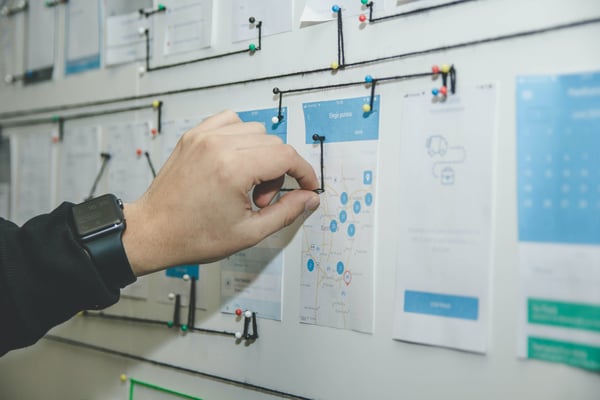 How to optimize your ads to perform well
With the ads designed to suit your user preferences, you need to optimize them to generate the best ROI, and so you'll need some tips to get started.
Create a Facebook Business Manager Account
A Facebook Business Manager account is an effective tool that will make managing your Facebook page and ad accounts easy. It comes with a central dashboard that offers a glimpse of your page and the performance of your ads. The insights it provides will allow you to frame your business and gaming marketing strategies to ensure your advertising budget is used correctly.
Embed the Facebook Pixel on all pages on your website
The Facebook Pixel can be embedded on your website to measure your Facebook Ads' performance. It tracks the actions taken by users on-site after clicking one of your ads. The code triggers cookies to track the activity of users who find their way to your website after interacting with your Facebook ads.

It tracks page views, conversions, and other actions based on your settings. Embed the pixel on all pages of your website, not just the landing page, to find out which pages are most popular.

It also helps when retargeting users who have already acted on your site, and can also be used to build targeted audiences for upcoming ad campaigns.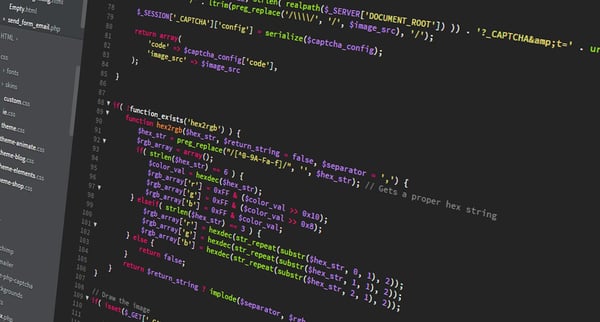 Segment your audience
If you run one Facebook ad campaign and hope to reach your entire audience and every stage of your buyer's journey, then you're doing it wrong. Your customers have different needs and are at various stages of the purchasing process.

This is why segmenting your audience and creating different ads is crucial. Use the information gathered when creating buyer personas to undergo audience segmentation and run targeted campaigns to connect with every stage of your audience.
Use different ad formats
While we have talked about using different ad placements to reach your potential customers effectively, it is also important to use different ad formats to ensure your ads connect with your audience. While a Facebook image is the most commonly used ad format, there are other dynamic ad types that you can use to improve your ROI.
Facebook video ads are useful when you want to showcase multiple features of a product, while carousel and collection ads come in handy when you have many products to highlight. The best social media game marketing agency would advise you to test different ad format combinations to see what works best for your brand.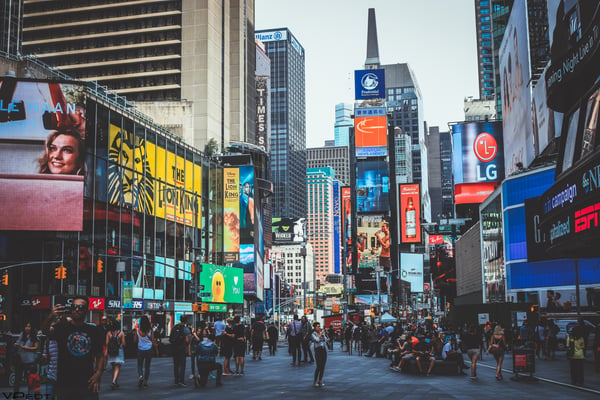 Split test your ads
The key to proper Facebook ads optimization is regular split testing. Use the A/B feature to select a campaign objective and perform a split test. This will help you determine what works well, allowing you to update your campaign features to keep the ROI high.
Some of the ad features that you should test include:
Ad copy, especially the headline
Ad placement
Ad formats
CTA, including the statement and color
Unique selling proposition (USP)
Design of the ads
Use Facebook's analytics tools to see how you're performing and where you can improve further
Monitor your ad campaigns to see what's working. Facebook's analytical tools allow you to monitor vital campaign metrics like reach, impressions, and clicks. You can also compare the performance of a campaign at two different periods.

This analysis provides you insights that will inform further campaign optimization. You'll know which campaigns you need to end because they're not getting results and which you need to replicate for future campaign success.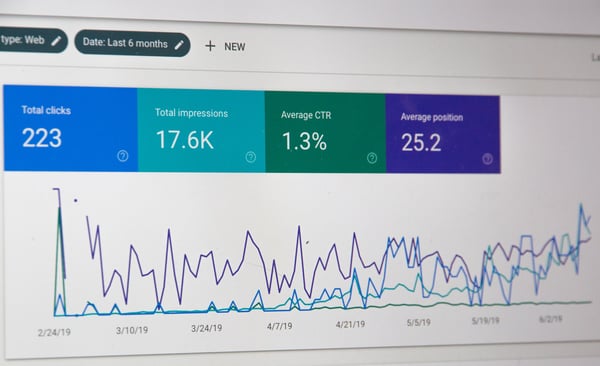 Paid advertising for game devs
Organic marketing is great, but it won't take you all the way to game marketing success! Don't be afraid to invest in paid advertising, as it can help you generate the reach and engagement you need. Still not convinced? Check out The Complete Paid Marketing Guide for Video Games!
---
Facebook is the most powerful social media marketing platform. If you're not pushing your game here, then you can be sure that your potential players are getting snapped up by your competitors.

But you don't need to do it alone. If you're looking for a competent digital marketing agency to take your business to the next level, Game Marketing Genie has the needed experience. We'll make a customized marketing plan for your business with our team of marketing strategists, analytics pros, content creators, and digital marketing know-how.
Need more info? Let's chat today about how we can make the most of your marketing opportunities.