How to Build A Social Media Marketing Strategy For Your Game
by Game Marketing Genie, on 12-Jan-2021 09:38:29
Social media has taken the world by storm, and with the platforms only growing in use, you've got to up your game! There were more than 4.62 billion active social media users in 2022, according to data from Smart Insights, which is almost half of the world's population.

With such large numbers to tap into, it'd be a shame if you're not using social media to promote your game. This blog will guide you on how to do social media marketing to help your game achieve its marketing goals. Let's dive in!
Set meaningful goals
There's no doubt in the business community that those who set marketing goals tend to perform better than those who don't. You should set meaningful goals for your social media marketing campaign. Think about what you hope to gain from gamer social media and set goals for the next week, month, quarter, year, and beyond.

Your goals should be SMART (specific, measurable, attainable, relevant, and time-bound) and align with your game's wider marketing objectives. Some of the goals you can start with include:
Increasing brand awareness
Generating leads and sales
Grow your game's audience
Increase community engagement
Increase web traffic
With clearly defined goals, it'll be easy to track and measure your social media marketing efforts. Goals act as the pillars of your strategy and inform the actions you will take to better connect with your audience on social media.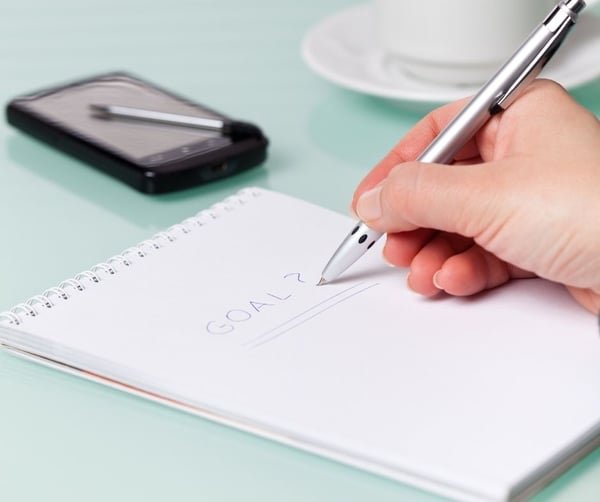 Get your schedule sorted
You shouldn't just publish your posts on social media at random times. You need a posting schedule for your posts to have maximum impact. Your target users are active on their preferred channels at certain times, and this is the right moment for your posts to go live.

As a social media marketer, your prime duty is to gain infinite views and shares for your posts; you need to get your schedule sorted. Analyze your gaming social media channels to find the time when your audience is active. From your previous posts, identify those that received maximum user engagement and note when you published the posts. Follow the same schedule for your upcoming posts to ensure more people see and interact with your content.

After identifying the optimal times for sharing your posts, you need to actively monitor your social media pages for user engagement. Be on the lookout for questions, comments, and concerns from your players, and respond to them promptly. Players hate it when brands take long to respond to their queries, and they'll move on to your competitors when they feel frustrated with your customer service.
Research your target audience
The worst thing you can do as a gaming studio is to assume you know your target audience. This assumption will see you market your game to people who have no interest in playing it. You will waste marketing dollars promoting your game, but the uptake will remain low.

You need to engage a social media marketing company to research and define your target audience. Some of the things you should be interested in include their interests, desires, and pain points. You should also find the platforms they're most active on to ensure you don't waste your time and resources publishing posts on the wrong forum.

Tools like Google Analytics and social media analytics will help you define your audience. They will let you know their age, location, behavior, time of visit, and everything related to your target users. Use this information to create buyer personas for your marketing efforts. With a clear understanding of your audience and what they want to see, you will be able to create content they will engage with, helping you convert your social media followers into loyal players for your game.

Why is this so important? Because now more than ever, your audience needs an experience catered to their needs, wants, interests, and more. Generic marketing is out, and personalized marketing is IN!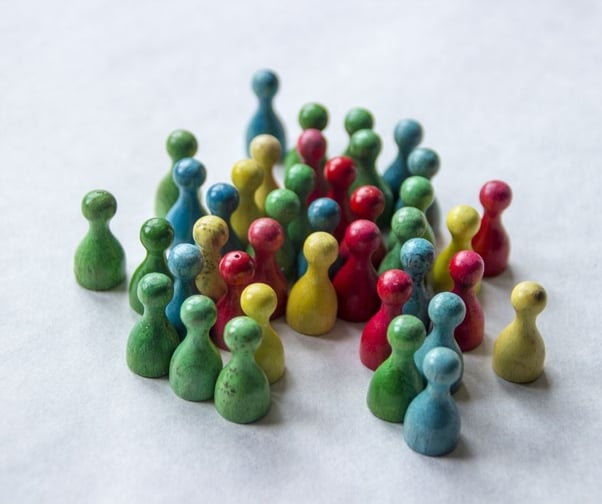 Watch the metrics that matter
Your strategy needs to be data-driven to make the most of your social media marketing efforts. Don't watch vanity metrics but focus on the important ones such as engagement, reach, clicks, and brand sentiment. The engagement rate measures your level of interaction with your social media followers. Reach determines the number of unique visitors who came across your posts. Clicks define the number of visitors going through your content, and sentiment tells how people feel about your game.

Social media analytics tools and Google Analytics can help you track the essential metrics and get a 360-degree view of your marketing efforts. With this information, you can determine if your campaigns are working, what should be improved, and what needs to be scrapped altogether.

Marketing activities on social media consume a lot of time and resources, and it's only with effective tracking that you will tell if your campaigns are doing well. If not, you should stop that campaign to prevent further loss of marketing funds. Tracking and analyzing your social media marketing efforts will also help you identify the best-performing campaigns that need replicating to capture more players.
We have covered this topic in detail in our blog, Why Do Gaming Businesses Need Analytics for Their Games to Succeed?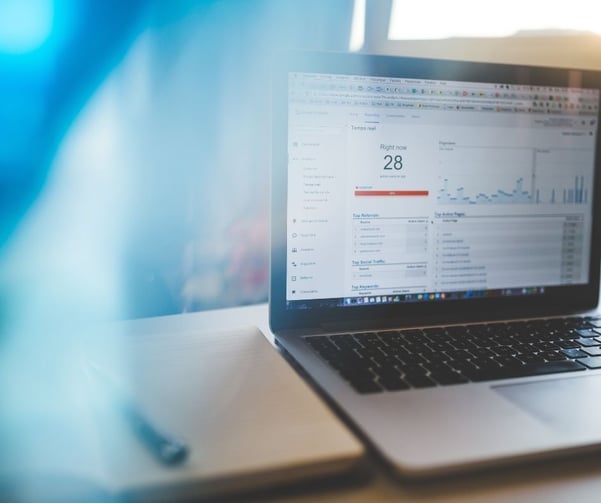 Watch your competitors
Chances are your competitors are already on social media, so take a look at what they are doing and learn from their actions. Scrutinizing the competition will help gain valuable insights about their campaigns, tactics, audience interaction levels, and more. If you don't know who your immediate competitors are, search your most valuable keywords on Google, and the search results will point you to the brands you need to pay attention to.
After identifying your main rivals, analyze their video game marketing strategy on social media. When doing so, keenly observe things like:
Their target audience
Their main focus
Are they running paid campaigns?
Is their audience resonating with their content?
By discovering what works and what doesn't for your competitors, you can adjust your social media marketing strategy to maximize effectiveness. Analyzing the competition allows you to determine what is lacking in their strategy and use that to your advantage.

With this in mind, conduct a SWOT analysis to identify your strengths, weaknesses, opportunities, and threats and use this information to make smarter decisions.

And make sure to get onto new platforms before they can! Social media services like TikTok are fresher to the marketing game, and you need to ensure that you've got an established profile on these platforms (if they suit your business) before your competitors do!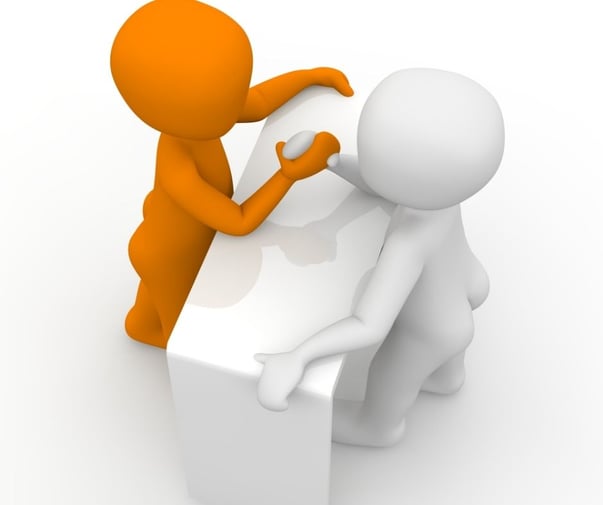 Great content matters
You cannot succeed in social media with stale content. Social media users will scroll past your posts if they aren't alluring, and that's why you need a find the time to create engaging content.

Before starting your content strategy, you should note that content performs differently on various platforms. For example, images may serve better on one platform (Instagram), while short videos could dominate another (TikTok). You will know the platforms to concentrate on to connect with your players effectively from your audience research.

You also need a specific theme for your content. A content theme will make users recognize your posts and bring consistency to your marketing. Find an attractive theme that matches your brand personality to help you stand out in the crowded social scene.

User-generated content will help you gain social proof, and as such, you should make it part of your marketing strategy. Ask your followers to share images or videos of themselves interacting with your products and share them on your official pages.

Videos are dominating the social landscape at the moment, which means you're missing an excellent opportunity to connect with your players if they aren't part of your strategy. According to Wordstream, 64 percent of customers purchase after watching brand videos on social media, so you need to make video a significant part of your strategy in 2021 and beyond.

Stories, timed content, and shoppable posts are also hot right now. They create a sense of urgency and scarcity, making them a must-see for your followers. Create timed content for the platforms that support them to draw users to your branded content. Shoppable posts also give your players the feeling of FOMO (fear of missing out). Read more in our blog on Growth Marketing Genie, 10 Reasons Your Marketing Needs Instagram Shoppable Posts.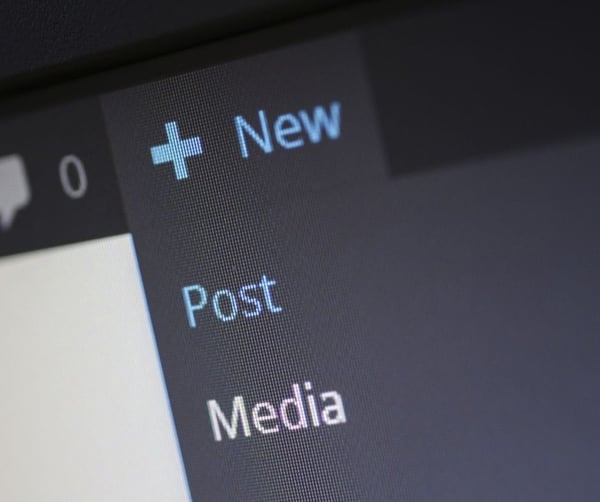 Track, measure, analyze and optimize
The last and probably most crucial step in your social media efforts is to assess and adjust your strategy. You may not get it right the first time, but if you're constantly evaluating your work on social media, you will identify where you went wrong and adjust your strategy to bring the desired results.

Analyze your campaigns to see if you are any closer to meeting the goals you had set earlier. Try different posts to see if you will reach more people and achieve a higher engagement rate. Social media marketing is a constant work in progress, and if you aren't tracking your efforts, you're missing out on great insights that will help you improve how you connect with players on social media.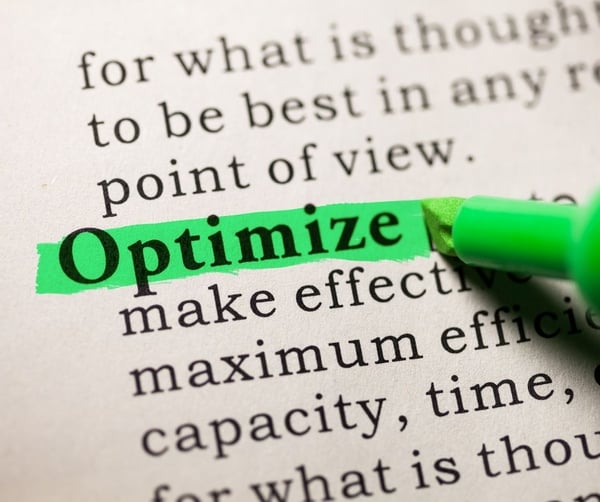 Social media is your key to marketing success!
With the right strategy, social media can make your game stand out among the masses and help you grow into a leading figure in your industry. Get all the tips you need to know in our ultimate guide here: Your Must-Have Guide for Social Media Marketing!
---
The key to making social media count...
Social media is a great asset for connecting with your users. This post answers the question, "how to do social media marketing?" by highlighting the steps you need to follow to create an effective social media strategy.
The team at Game Marketing Genie can help with all your social media needs. As a video game marketing agency, we will help you generate more buzz for your game and eventually land more sales. Reach out today for a consultation call!
Are you connecting effectively with players on social media? Use these tips to create a bespoke social media strategy.