In-Game Advertising Is Changing the Way Developers Monetize Their Games
by Game Marketing Genie, on 25-Nov-2023 07:39:45
The video game market shows no signs of slowing down. The industry added 500 million new users over the last three years, bringing the worldwide number of gamers to 2.7 billion according to data from Business Wire. The growth is fueled by mobile game adoption, with the new breed of gamers preferring to enjoy gaming experiences from their mobile devices.
Game devs targeting these users seem to have settled on in-app advertising as the most appropriate channel for game monetization. The developers have realized that they can make more money with ads than asking people to pay for their games.
This article explains how integral in-game advertising can be to your mobile game's success and the different ad formats you can integrate into your game.
What is in-game advertising?
Simply put, in-game advertising is the placement of ads within games. For the purposes of this article, we will be looking at in-game advertising for mobile games.
The ads are shown during gameplay to help developers boost their game's revenue. In-game advertising is different from other game marketing strategies since the ads are shown as the player progresses through the game or when they complete certain actions. This format is unique to mobile games where active and continuous advertising can be conducted.
Because not many people are willing or able to pay for games or in-app purchases, paid advertising has become a popular monetization model for developers. By integrating relevant ads into their games, developers earn the revenue they need to produce gaming content, and players can continue playing the games they love without paying a cent. On the other hand, advertisers have the chance to show their ads to a relevant and highly engaged audience.
According to data from Facebook, 73 percent of players are okay with the ad-based model of today's games and actively engage with these ads. They believe this is how they get to support the games they love. But to maintain a high level of acceptance, developers must be mindful of the player experience and create minimally disruptive ads. It's been found that the ads that perform best are integrated into the game loop in a way that they become part of the gaming experience. Such ads improve app engagement and boost retention rates for mobile games.
Check out our blog, What Is In-game Advertising and How It Can Improve Your Game's Revenue?, to learn more about this monetization strategy.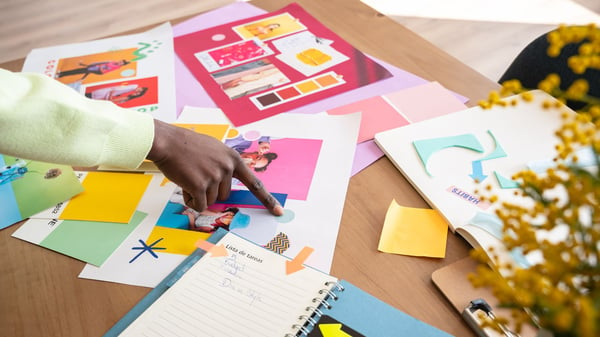 Common myths about in-game advertising
Despite its obvious advantages and the enormous market, in-game advertising is yet to take off as a game monetization model. Several myths are responsible for the slow uptake, and here are the common ones.
Myth #1: They're intrusive and reduce user experience
While ads on other digital media are disruptive and ruin the user experience, in-game ads have been designed to fit into the gameplay and even compliment the gaming experience. As a result, players actually look forward to seeing ads since they could be rewarded for viewing them, as is the case with rewarded video ads. Gamers also understand the role advertising plays in game development and happily interact with the ads to help developers raise enough money to create more incredible content.
Myth #2: They churn out users
Most people believe that in-game advertising is the reason people abandon games. While churn is a normal occurrence, there are more substantial reasons for player churn, such as a complicated onboarding phase, technical issues, and false advertising. In-game advertising that has been seamlessly integrated into the game loop will, in fact, boost your retention rates since rewarding players to watch ads will encourage them to come back.
Myth #3: They're not profitable
The misconception that in-game advertising isn't profitable is because most people think you cannot measure the performance of ads when they appear in games. Modern games allow advertisers to integrate third-party measurement tools into their games for conversion tracking. The performance data is then passed to analytical tools to help advertisers measure success and plan for future campaigns.
Benefits of using in-game ads for your game or app
So, what are the benefits of integrating ads into your mobile game? As a gaming marketing agency that has helped developers grow their revenues, these are the top benefits we believe you will gain when you incorporate ads into your game.
Ad-supported games/apps saw the most installs
Free-to-play games with an in-app advertising model have become increasingly popular worldwide. These hyper-casual games are now the most installed apps in 50 percent of the biggest mobile markets, up from 20 percent of those markets in 2019 according to data from AppsFlyer.
The reason these games are popular is that players don't have to pay anything to access them. And since free-to-play games have a large user base, developers can generate revenue by displaying relevant ads within the game. Players understand the role advertising plays in these games and offer their support by interacting with the ads to help developers grow their revenue and pay for development costs.
Low churn rate
Ad-supported games experience a low churn rate because the ads play a role in keeping the players engaged. Rewarded ads, for example, gifting players extra lives, in-game currency, and power-ups to help them progress through the game. These rewards keep players coming back for more, thus reducing your game's churn rate.
Increased revenue
While users don't pay to access the game, developers can generate revenue through impressions and clicks on the ads posted on their sites. And since games are immersive and grab the full attention of players, ads incorporated into the game receive maximum attention from players, thus helping developers earn more revenue.
The 7 best practices for in-game ads
Success in in-game advertising starts with choosing the right ad units for your game. Here are the popular ad units you can consider.
1. In-game real estate
In this article, when we talk "real estate", we don't mean NFT plots of space in the metaverse. We're talking about prime positioning for your ads! Seamless ad delivery is one of the important things you need to consider when incorporating ads in your game.
Billboards, banners and other real estate in your game are effective placements for these types of ads. These elements complement the game loop and don't interrupt the gaming experience. You can also consider placing ads on the jerseys of game characters, as is the case with real-life sports.
2. Native ads
You can customize native ads to match the visual design and layout of your game. The ad may include a central image or video accompanied by a short description that matches the video story. By matching the look and feel of the game, native ads can help you reduce churn and increase your game's long-term value.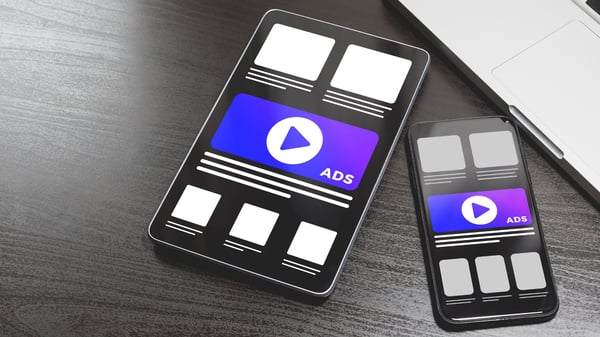 3. Interstitial ads
Interstitial ads are full-screen ad displays that engage players with rich and appealing static or video ads during natural transitions in the game's loop. This ensures minimal disruption to the gaming experience., thus improving session length. Users can also close the ads at their preference and proceed to the next stage of the game.
Interstitial ads are easy to deploy since they don't need to match the layout and design of the game. They are ideal for mobile games with natural pauses, to allow you to show ads to the players during the breaks.
4. Playable ads
Playable ads are interactive ad units that give users a preview of the game that they can install instantly with a single tap. These mini-games are enjoyable and give players a feel of the advertised game by exposing them to its key actions and features. It's no surprise that playable ads have the best engagement rate and costs per mille (CPM) in the mobile advertising field.
5. Rewarded video ads
As the name suggests, rewarded video ads give players a reward or bonus for watching the ad. The reward can be an in-game item, extra lives, power-ups, or other features that are only available through in-app purchases. The ads capitalize on the love that most people have for rewards to convince them to watch the ads published in the game. And since rewarded ads are opt-in, they give players control over their ad experience.
6. Offerwalls
Offerwall ads take the form of a list of tasks users can complete to receive specific in-app rewards. They are entirely user-initiated, extend the session length significantly, and deliver industry-leading CPMs.
7. Banner ads
Lastly, we have banner ads that can be displayed at the top or bottom of the screen. The banner ad can be shown as text, image, or video. Banner ads are easy to implement and are ideal for casual, single-screen games that allow a portion of the screen to be reserved for advertising. Engage a game marketing agency to help you determine the best locations for displaying banner ads in your game.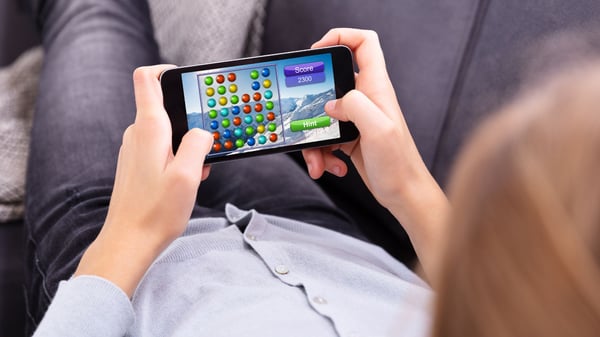 Making mobile game marketing matter
But wait, that's not all! Take your mobile game to higher heights with our insider tips in Mobile Game Marketing: Your Complete Guide to Success.
---
Most developers focused on the user experience and maintaining an uninterrupted game flow tend to overlook in-game ads as a mode of game monetization. However, in-game advertising is worth it for certain game types. Ads can be integrated seamlessly into the game loop to complement the in-game economy.
The team at Game Marketing Genie can help you figure out if in-game ads are suitable for your game.
Get in touch for a consultative chat with our game-loving pros.