Mobile Game Marketing: Your Complete Guide to Success
by Game Marketing Genie, on 12-Mar-2021 12:12:27
Last updated: Jan 9th, 2023
Mobile games make up a significant portion of not only the gaming industry but also the app market. Tending to be easy to play, short in length and often free, mobile games have taken up such a large market share because of their accessibility - particularly when users are on the go.
And the number of mobile games is only increasing. There are many available on app stores including Google Play and the iOS App Store, as well as region-based stores like MyApp and Xiaomi, meaning that your audience has a multitude of games to choose from. If your game doesn't stand out from the competition, then it will be left behind in the sea of unplayed games. You don't want that, so let's get started!
---
Menu
---
Trends for 2022 and beyond
Mobile gaming is only getting bigger, and as more people enter the market, it's also becoming difficult to get these apps out there to the people who want to play them.
One of the best things we recommend to all devs entering this space is to keep a careful eye on trends. This is especially true before the trend becomes really big. So, what is 2022 holding for mobile game developers now and in future?
We cover it all in 10 Mobile App Trends to Consider in 2022 and Beyond.
The basics of mobile game marketing
So, that's why you're here. Your game is done, and you don't want it to end up a dud. Now all you've got to do is stick it on the app store, add a few cool pictures and a little description, and you're ready to go, right? Not quite.
This is a mentality that lots of game developers, particularly smaller ones, get stuck in for a long time before they realize why their games aren't making it. It's a fact that you need mobile game marketing, especially when you remember what we said before - there are thousands upon thousands of apps out there on the market.
Having a great game is a good start, but there is a way to up your odds and secure your position in your audience's mobile gaming catalog. All you have to do is understand that you need mobile game marketing. A big topic to dive into, this covers everything you need to know from understanding your audience and what they want to see from you, to distributing engaging ads and getting your game set up on the app store for success.
Luckily, we've got just the blog to get you going. Jump in and get the process started with Mobile Game Marketing: What You Need to Know to Begin.
An incredible app marketing strategy
Mobile game marketing is not the same as PC or console game marketing. Sure, there are some points that overlap, but you need to be sure that you're able to create a strategy that has mobile games, audiences, competitors and platforms in mind. After all, the metrics you track, the store you use, and the methods that audiences can use to find your game aren't the same as that of a non-mobile game.
It starts by identifying the audience, their niches, their platforms, and what makes them both unique and targetable. It then moves through a process of identifying the stages at which players download and use the app, and the areas at which they drop off in order to boost user retention. But these generalized tips won't help you, as you need to be able to position your game to attract, engage and retain players from the start.
That's why we've created a guide that'll tell you exactly How to Create an Incredible Game App Marketing Strategy.
And since we've got even more tips for you, check out 5 Successful App Marketing Tips for Your Mobile Game!
Five quickfire strategies
You want results, and you want them quick. But you also know that you need the right marketing strategies to get these results. Luckily, we've got five incredible strategies that you can start on immediately to get your game ready to hit its market.
They are as follows:
App store optimization
A good landing page
Paid advertising
A strong social media presence
Influencer marketing
In today's digital landscape, these strategies are essential for your mobile game. Failure to use these elements will lead to a loss of players, missed opportunities to connect, and time and resources wasted.
But don't worry! It isn't as hard as it sounds. Actually, mobile game marketing - especially if you're a smaller new game entering the market - can be quite easy if you manage it all early on in the process.
Don't get left behind! Get started today with 5 Things You Need For Successful Mobile Game Marketing.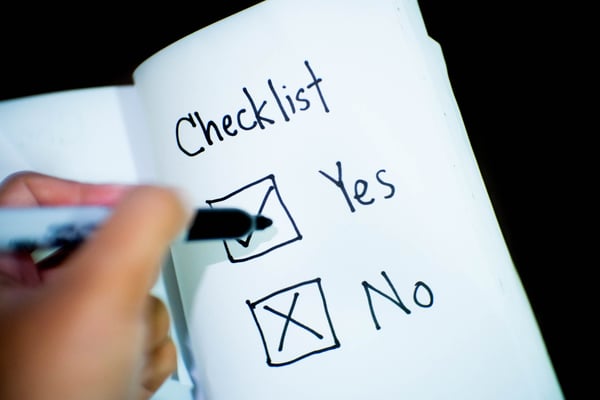 Strategies for each stage of the app marketing cycle
There are hundreds of thousands of apps out there. Standing out in this sea of competition is difficult - whether you're just launching a game or have been out here for a while.
The strategies you use at the awareness stage won't suit the retention stage, and vice versa. You'll also need to track different metrics, and the ones you choose are essential.
For instance, by the retention stage you should have already ticked audience and competitor research off your long list of goals, and started looking at incentives that will help keep your players playing or bring them back. Only by optimizing your marketing plan to each stage will you be able to definitely say that your marketing is on track.
Learn the stages we recommend looking at and the strategies to use within each one in App Marketing Strategies We Use at Each Stage of the Marketing Cycle.
App store optimization
The first point we mentioned was app store optimization (ASO), and while you'll get a little information on it in the blog above, you'll probably need a little more if you want to succeed. This is the step that comes after creating an amazing game, testing it out in a soft launch, and agreeing that you're ready to launch it.
When you're competing with hundreds of thousands of other apps, if your app listing hasn't got the right words, images, layout and information to reach your audience and engage them, then it is guaranteed to be lost to time. And this is what ASO is all about. It is the process of optimizing apps to help them achieve a higher ranking in app stores' search results.
This is because app stores act the same way that Google does when it skims websites for vital information to determine where to rank them in its page results compared to a user's search keywords. Let's take the example of your mobile game as an endless runner game. The higher it is listed when your audience searches for "endless runner games", the better your visibility and your ability to convince them to download. Easy, right?
Not always. ASO can be a finicky business, and it's something you want to nail every time. Take the reins and become an ASO master with our guide, App Store Optimization: How To Make Your Mobile Game Stand Out.
Or, if you already have an idea of what you're doing and want to improve your ranking, have a look at Improving the Quantity and Quality of Organic Search Traffic With ASO.
Apps on iOS
Late last year, Apple introduced their latest operating system, iOS 14. Alongside general changes to the way iPhones operate, this new system introduced changes to the App Store that could affect your app's visibility and conversion rate.
These new features include:
Improved privacy
Updated app store search
Editorial collections
App details page makeover
App Clips
These each will have a different effect on the way that you're able to present your mobile game, meaning that you'll need to optimize your iOS App Store listing accordingly.
Check out what you need to know about iOS 14 if you're launching your mobile game on Apple iPhones in iOS 14 ASO: How Apple's New Operating System Affects Mobile Game ASO.
Apple IDFA
An Apple IDFA is a random identifier that Apple assigns to a user's device. This is used for tracking and identifying iPhone users, and used by advertisers to deliver custom ads and measure advertising performance.
It has multiple impacts including how advertisers:
Can't track users and activities based on their devices
Lose attribution due to advertising
Can't do a lot of creative testing
Have a changed app monetization process
Will have new problems with retargeting
But there's a few things you can do to manage these changes, and they're found here: What is an Apple IDFA? How Apple's iOS 14 Update Will Impact Your Game Marketing.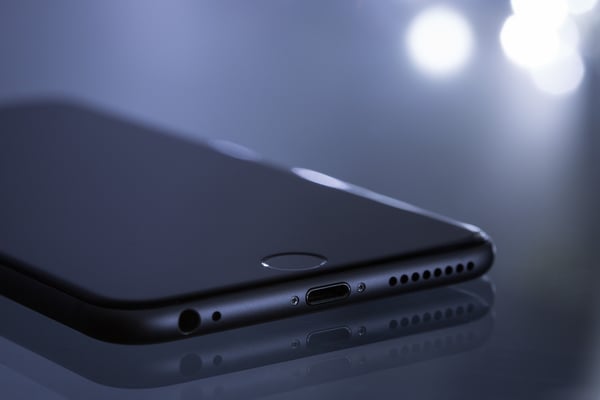 Apps on Google
But it's not just Apple that has made changes to its privacy policy for users. In late 2021, Google informed devs that when Android 12 users opt-out of personalized ads, the Google advertising ID (GAID) was no longer available for any purpose.
You might be thinking "well, that's the end of targeted ads for my Android game then". But this doesn't have to be the case. In fact, Google gave users the opportunity to opt out themselves in 2013. Which means you've had to use other methods all along to reach some of your users!
So, while this change is a bit more drastic, there's still a lot you can do. We cover it all in our blog, How the Google Advertising ID Changes May Affect Your Mobile Game.
Making your screenshots matter
Optimization can be applied to your mobile game's listing from a high level all the way down to individual marketing assets. One of the most important components of your app store listing is that of screenshots.
But any old screenshot won't do. Yours need to tell a story, painting a picture for your audience before they even think about downloading, in order to draw them into your game. These visuals need to be high quality and follow best practices to ensure they convert rather than turn people away.
Since screenshots are one of the first things your audience will see when they click your app store listing, you need a guide to make sure yours hit the mark every time. Luckily, we've created one that will help - How to Make Your iOS App Store Screenshots Convert.
Monetization and you
Game devs get hesitant when it comes to in-game ads as they are afraid of pushing their players away. But well-executed in-game ads won't do this for one simple reason: they make the experience more engaging.
From native ads to offerwalls with exclusive rewards, in-game advertising is becoming a major part of many video games (not just in the mobile gaming sector!). We're seeing many new games seamlessly weave advertising into the game loop that improves the in-game economy.
So, what's the benefit? Well, this is a pretty simple answer too - it's easy and effective monetization that doesn't force your players to pay. We call that a win-win scenario!
Get the game monetization strategies you need now in 2023 Mobile Game Monetization: Boost Your ROI With These 10 Key Findings.
Find out how to implement in-game advertising into your game today here: In-Game Advertising Is Changing the Way Developers Monetize Their Games.
Playable ads
Many mobile apps insert 30 second ads for their users to watch and potentially gain a reward from. While a very popular form of advertising, these types of ads can become quite tedious over time. Want a better way to engage your audience than a simple video? Try playable ads.
Playable ads might seem like something that is solely available for the gaming industry, but don't fret! Making a short, engaging mini-game is an incredible possibility for your business - no matter what industry you're in.
We are witnessing a shift towards gamification and ad formats that encourage interaction between brands and their users. People enjoy playing games, which makes engaging with an ad much easier for many people. Playable ads have high conversion and retention rates compared to image and video ads that don't connect with audiences in the same way.
For more information on why playable ads are so incredible, check out our blog - Why are Playable Ads a Great Way to Pitch Your Mobile Game? - which has a range of tips that can be applied to any industry.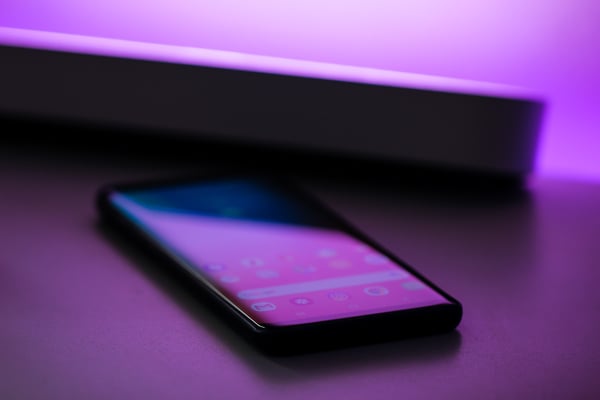 Influencer marketing
Ah, influencer marketing. We all know it, and whether you love it or not, you cannot ignore its overwhelming power in the marketing industry. Perhaps one of the most powerful tools available to today's businesses, influencer marketing is something that you should love, and have as a part of all of your marketing strategies. But don't take our word for it just yet, let us tell you exactly why you need it and how you can create the best marketing strategy you've ever had with the power of influencers.
Why you need influencer marketing for your mobile game
Mobile game marketing isn't easy - unless you've got experience. The different app stores available to us are crowded with different games, lifestyle apps, and more. Making yours stand out in an ever-rising number of apps seems nearly impossible. But it isn't!
There are many different app marketing strategies that you can use to get your game out to the right audience. One of the best is, no surprise, influencer marketing! The benefits of influencer marketing for mobile games are many, and can help shoot your app to the top of your audience's app store search results.
Find out all the reasons that influencer marketing is a must-have for game app marketing with our tips here: The Importance of App Influencer Marketing for Mobile Games.
How to get started
Knowing why influencer marketing is incredible for gaming apps is one thing, but knowing how to make it a success for yours is what's really important. You need a strategy, an understanding of what you want to achieve, and the ability to pull it all off.
Luckily, there are five basic steps that you can follow to start planning your strategy. Know your goals and audience, find the right influencer, get your budget right, let your influencer take control, and track your results. This may sound easy, but there's a lot more to it than that.
That's why you should check out our in-depth guide which will run you through all these steps and help you on your path to mobile game influencer marketing. Learn more here: How to Market with Mobile Game Influencers.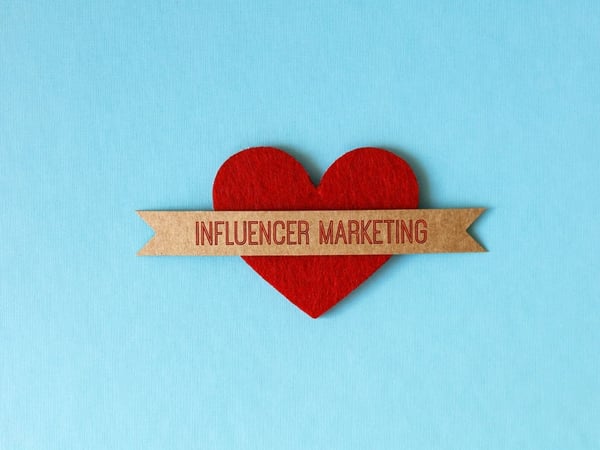 Growing your audience
Your audience is an incredible marketing tool. But of course, you first need to build an audience to get started!
However with the huge number of apps (not just mobile games) that are available across the various app stores, this may seem like an impossible task. The numbers can look a bit daunting if you aren't familiar with marketing in this area. But don't worry, if you've got a clear understanding of who your players are and why they'd want to play your game, then you're half of the way there!
Introducing our top six strategies for learning how to grow your player base:
Identify the ideal target audience for your app
Consider using installed app category targeting
Know your current users with in-app tracking
Attract users to your app through email marketing
Engage your users
Consider running re-targeting ad campaigns to increase conversions
Each of these tips outlines a strategy you can use to ensure that you're able to reach the right audience with the right messaging at the right time - every time.
Find out more in How to Grow Your App User Base: 6 Key Mobile Game Marketing Strategies.
Referring friends, family and peers
Ever had a friend ask you to join a mobile game to get them a few extra lives, as well as get you some benefits as well? That's the power of referral marketing!
Often seen as an invite on a messaging system or social media platform, this system is incredible at getting new users to convert for three reasons:
They prove to users that their friends enjoy and play the game
They're often accompanied with attractive copy and imagery
They usually have an enticing reason to click "play now"
The power of word of mouth advertising cannot be underestimated. Whether for a mobile game or for something else, we're sure that you have taken the positive recommendation of a friend or family member before. This is not uncommon! Which is why referral marketing is such a well-loved and successful marketing tool.
Many gaming apps use referral marketing to acquire new customers, meaning that you'll need to do it well to succeed. So, what do you have to do? Find out in Why You Need Referral Marketing For Your Mobile Game.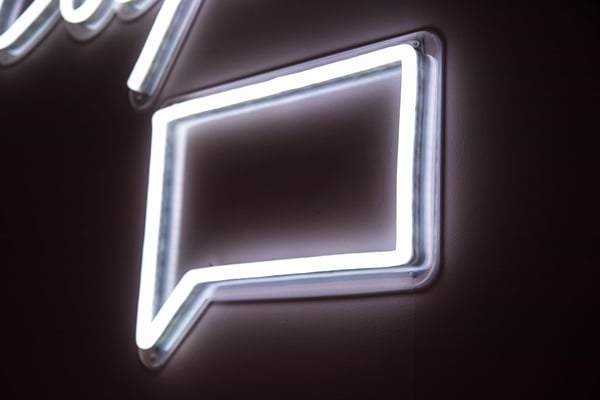 Good reviews and word of mouth
According to Search Engine Journal, 91% of young customers trust online reviews, and considering that reviews will be featured on your mobile game's listing on app stores, you want to make sure you have a few to maneuver in your favor. Much like a referral, these carry weight similar to personal recommendations from friends and family, and will be checked by a majority of your audience before they make the choice to download your game.
But they don't all have to be positive reviews! Good companies use every opportunity to encourage people to leave feedback, even if it is negative. Negative reviews are your opportunity to respond helpfully, offer solutions or compensation, and to express that you care about your customers. Plus, if all of your reviews say "five out of five stars", this may lead to a sense of dishonesty and make your audience hesitant to engage. But of course, do try and make a great game that generates amazing feedback!
So make sure you make the most of your reviews, as they are the unbiased truth about your game from the people that matter to you. Find out how to generate them in 5 Ways to Get Mobile Game Reviews!
Learning from other devs
Don't go it alone! There are other people who have walked the same path you're on now. And a lot of these devs are active in developer communities, which are great places for you to not only find an answer to your question but also connect and collaborate with others.
There are many of these platforms, but not all will suit your needs. Perhaps you're a mobile game dev, or maybe you have a question that cannot be answered in a certain forum. Worry not, there's a spot out there for you!
Find your perfect place in 12 Mobile Game Forums for Game Devs and Marketers.
Soft launching your mobile game
You've made your game, and you want to release it to a global audience. But have you made sure your audience actually likes it yet? A mobile game studio without a soft launch strategy doesn't have the information they need to ensure that their app will be a success.
Don't worry! Soft launching is relatively cheap and easy, and will give you an insight into how your game will fit into the market and its niche. This information will help you optimize everything including:
The game itself
Your marketing strategy
Your monetization methods
Accessibility options
Your target audience
After all, a game launch can be a daunting experience, and you want to ensure that you go into it as informed as possible to hit the targets that you desire. Don't get left behind! Get ready to go viral with 7 Mobile Game Soft Launch Strategies You Need.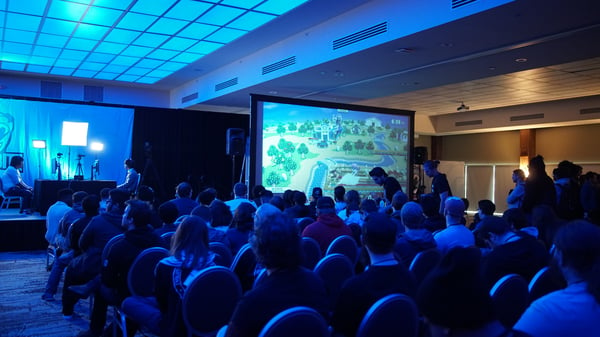 Looking to competitors for ideas
There are millions of apps across the different app stores, and plenty of them are games that have had quite some success! While we have already stated that mobile game marketing is different from game marketing on other platforms, it doesn't mean that you can't sneak a peek at your competitors for a few quick ideas.
Now, this is not to say that you can copy their marketing word for word or use the same framework as this will lead to fans noticing the similarities - particularly if you have the same player base. And this is NOT something you want as it will put a bad mark on your brand and game.
On the bright side, your competitors' campaigns do hold a few insights that can help shape your very own mobile game marketing plan. From keywords and content types to the latest trends in your game's genre, watching your competitors can inform not only your marketing, but the way you face your game to the world.
Having trouble finding the companies that are your competitors in the wide world of mobile gaming? Check out our 5 Steps to Identify Your Mobile Game's App Store Competitors.
Merge and puzzle games
Due to the influx of these games in the market, we are seeing an incredible amount of advertising that all looks the same. So, how do you get your merge or puzzle game to stand out in a sea of similar games.
You've got to understand your audience. They don't want to see generic or simple marketing - they want a game that helps relieve stress, doesn't bother them with unnecessary advertising and gives them the chance to achieve.
Get your merge or puzzle game into action with our guide here: How To Market Merge Games and Puzzle Games to the Right Audience.
Hyper-casual games and you
A major segment of the mobile game marketing segment is that of hyper-casual games. Supremely simple to play and instant to load, hyper-casual games are so easy for both developers to create and users to play that they dominate the market.
But because there are so many of them, it means that you have a lot of competition to come up against - making a good return on investment hard to achieve even if it did not cost you much to make!
Your hyper-casual game marketing strategy needs to be as fleshed out - if not even more than - a regular mobile game. Meaning that you're required to do a lot of research, testing, optimizing and content creation.
Don't be overwhelmed! We've got the top tips for hyper-casual game marketing right here: Hyper-Casual Games and Your Guide to Marketing Them.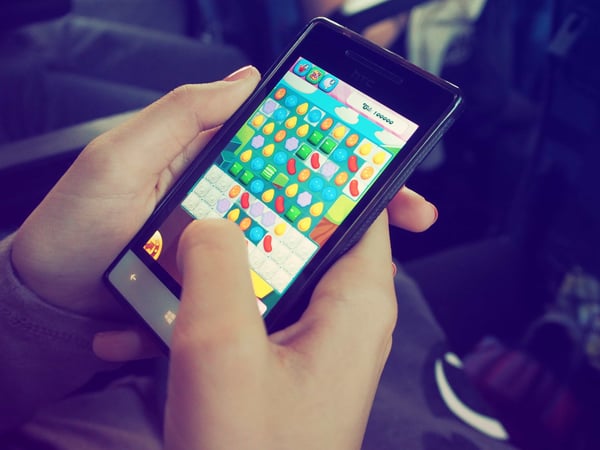 Launching your mobile game
The vast majority of games launch do not succeed. But don't be dissuaded! As a game marketing agency, we know the steps you need to take to give yourself a better chance. Please note that these tips can be adjusted to work for non-mobile games as well.
These tips are to:
Set a launch date
Get researching
Establish yourself
Know that soft launching is essential
Move onto your hard launch!
Track, optimize and continue marketing
Knowing that these steps are what you need to take is one thing, but knowing what they mean and how to do it is another. Find out more in: How to Make Your First Mobile Game Launch Strategy in 2021.
Getting conversions
You've created a killer mobile game marketing strategy and people are liking and following your social media pages, subscribing to your blogs, and receiving your emails. Cool! But there's still one question - are they actually downloading or purchasing your product?
If you want to up the number of players, get more in-game purchases, drive referrals, or something else, conversion rate optimization is your answer.
This is the process of optimizing your website, landing pages, or mobile app to increase your customers' desired actions in order to reach your marketing goals. It looks at how prospects interact with your game, its listing, social media platforms and more to identify the actions they take and when they are dropping off to help you improve your processes.
Find out how to optimize your conversion rates in How to Improve Your Mobile Game Conversion Rate.
And learn why localization has a major impact on the conversions you're getting in How to Get More App Conversions With Mobile App Localization.
Retaining your players
As we've said before, the truth is that you'll always have players who abandon your game. What you need to do to resolve this issue is to find out WHY they're leaving it. With this information, you'll be able to create incredible game marketing strategies that keep your players playing.
To do this, you'll need to identify your churn rate to learn how to optimize it and examine why it is high. We cover exactly how to do this and some of the most common reasons your players might be leaving your game in our blog.
Get all you need to know in Mobile Game Churn Rate: 6 Ways To Keep Your Players Playing.
Using push notifications to retain
Push notifications are a key tool that allow you to bring users back to your game. You can use offers, events, new updates, and more to bring your players back using a little thing called "FOMO" or "the fear of missing out".
All you need to do is identify what kinds of gamers you have and the most effective form of messaging you can use to get them playing again. There are a number of ways you can do this. For instance, you may want to show a previously daily player a new event to get them involved again. Or you might want to show someone who has missed a couple of days how they've been overtaken by other players. Both are effective, but only when directed at a specific segment of your audience.
Start pushing your players back into the game and learn How To Use Game Push Notifications To Engage or Activate Your Dormant Players.
Testing and optimizing your performance
Your game is out there making its mark on the mobile gaming industry, but is it performing as you expected? There are many metrics you can measure, and determining if you're receiving the payment you desire is important - but it's not the only thing you should look at. Why? Because the true value that your business receives is a combination of the monetary revenue, your reach, the trust generated for your brand, and more.
Analytics plays a major role in every marketing strategy, and your mobile game's is no different. Understanding your data will help you improve the user experience to create a game that will ultimately bring you more revenue.
For more insider information on the metrics you need to track, check out our blog here: How to Measure Your True Mobile Game Revenue Performance.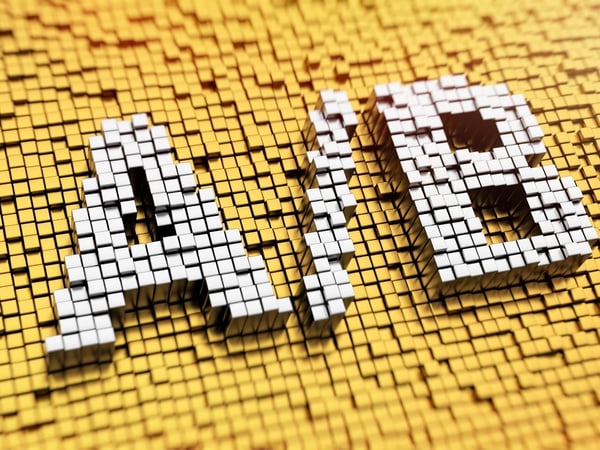 ---
Making a mobile game is the easy part - getting it recognized, played and well-loved is the bit that's difficult. Don't get lost in the sea of undownloaded apps with our mobile game marketing guide that has all the tips from end-to-end to make sure your marketing strategy hits the mark every time.
With our marketing knowledge and your excellent game, we're sure that we can create the ultimate campaign to make your game matter. Find out more by getting in contact with the video game marketing experts at Game Marketing Genie today!