How to Make Your iOS App Store Screenshots Convert
by Game Marketing Genie, on 06-Apr-2021 11:24:57
Your app may have great features and offer innovative content, but it may still struggle to have a good conversion rate if the app store product page has not been properly optimized.
Offering high-quality visuals is essential for your app store optimization strategy since users aren't likely to read your app's full description but will take the time to look at your visual assets.
Screenshots are one of the most important parts of a good app listing. They are responsible for grabbing people's attention and urging them to install the game. We have developed this article to share the app store screenshot guidelines you should follow to make your screenshots more impactful.
Why do screenshots matter?
How your title appears on the app store is vital to whether or not potential users hit the download button. Your app store product listing is where visitors decide on whether to install or bounce. If your app doesn't look good and meet their needs, they will leave. 100 percent of users are exposed to them, so if yours aren't alluring, you miss the chance to impress your target users.
A study by Store Maven shows that a good first impression increases app store conversion rate by 35 percent. App screenshots take center stage and form a key part of the first impression. Humans are visual creatures, and attractive images catch their attention faster than a bunch of text. Competition on the app store is also very high, with more than 1.8 million apps competing for user attention. Alluring screenshots will make users notice your app store listing and motivate them to download it.
Plus, people spend just 7 seconds on the app store page deciding whether they are going to download the app or not, according to data from Incipia. High-quality screenshots will help you build initial trust and sell your app's benefits to potential users. They are second only to app ratings when it comes to the most influential factors on a download, so make sure your screenshots are well-designed to generate enough interest to ultimately get potential users to click and download.
Another reason to take screenshots seriously is that they comprise a majority of the search listing. The screenshots are among the first things users will notice when the search results are displayed, so you need great images that capture your game's features and benefits at a glance.
Customers will compare your shots to competitors, and if they aren't pleasing, they will ignore your listing and visit your competitor's page. They will analyze the images to see which app best solves their problems, and if your screenshots don't bring out your game's uniqueness, they will download your competitor's app instead.
For this reason, your screenshots need to communicate the value of your app quickly. Customers should tell your app's key message by looking at the first screenshots for them to consider your offering.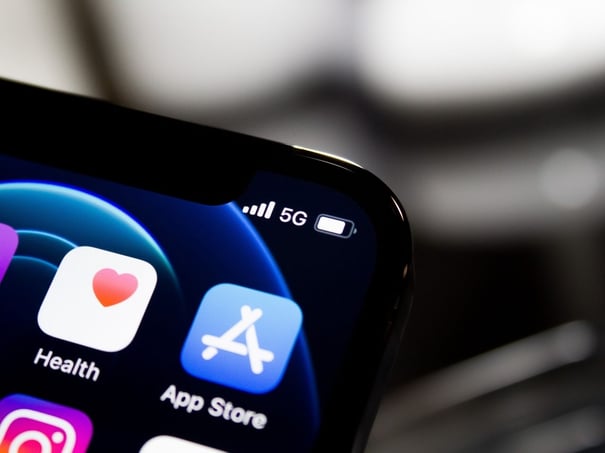 Your best practice guide to screenshots
This section of our app store optimization guide highlights what you need to do to make your screenshots impactful.
Know the iOS App Store's guidelines
Apple enforces strict guidelines for all app screenshots. You must know the minimum quality required for the screenshots to be accepted. Follow those requirements carefully, and you will not come across any issues when uploading.
You should also know the file format supported for iOS app screenshots. The screenshots should be in JPEG or PNG format. Your images should be of the best possible quality within the accepted resolutions to enhance the user experience. Stick to these simple image guidelines to attract more people to your app store listing.
The number of images on each app store listing is limited to 10. It's advisable to use all the 10 slots since each additional screenshot is an opportunity to advertise your game and make people aware of its amazing features.
The orientation of the screenshots also matters. You can choose between portrait and landscape images, but it's recommended to use the portrait orientation since it allows users to see three screenshots without further scrolling. Only one screenshot gets displayed when the screenshots are horizontal.
Landscape screenshots can be used in the gaming segment since gamers sometimes play games in that position, but studies show that this only appeals to hardcore gamers.
Figure 1: Angry Birds got a 13 percent conversion increase with A/B testing. Source: Split Metrics
Angry Birds did a mobile optimization test with landscape and portrait screenshots. The app got a 13 percent conversion increase with vertical screenshots. It turned out that Angry Bird's target users aren't hardcore games, and they aren't used to landscape screenshot orientations on the app store.
When choosing screenshots for your Apple iOS app store listing, only use images taken directly from your app. Don't use images from elsewhere as this can be misleading and you'll lose your customers' trust.
Know your screenshot sizes
Your screenshots need to be in different sizes for different devices. The recommended sizes for the different devices are as follows:
iPhone 4s (3.5 inch) – 640 x 960 pixels
iPhone SE 1st Gen (4 inch) – 640 x 1096 pixels
iPhone SE 2nd Gen, 6, 6S, 7, 8 (4.7 inch) – 750 x 1334 pixels
iPhone 6S+, 7+, 8+ (5.5 inch) – 1242 x 2208 pixels
iPhone X, XS, 11 Pro, 12 mini (5.8 inch) – 1125 x 2436 pixels
iPhone XS Max, XR, 11, 11 Pro Max, 12, 12 Pro, 12 Pro Max – 1284 x 2778 pixels
Other devices
iPad (9.7 inch) – 1536 x 2048 pixels
iPad Pro (12.9 inch) – 2048 x 2732 pixels
Apple watch – 368 x 448 pixels
Not so long ago, you had to upload screenshots of all the sizes matching the different iPhone models. It was quite tedious work, but there was no other way about it. This changed in 2018, and all you have to do right now is upload screenshots for the iPhone 8Plus, iPhone XS, and iPad Pro. The system will automatically adjust the screenshot sizes of the other iPhone generations.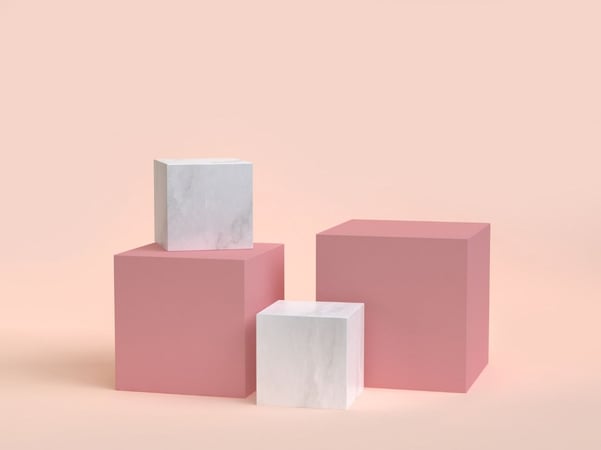 Use your first screenshot to communicate your unique selling proposition
What makes your game different and better than other titles out there?
Think long and hard about your game's unique selling proposition and share it on the first screenshot. You have very little time to grab people's attention, and if your app's key message doesn't come out clearly in the first screenshot, you will find it difficult to convince people to download it.
Use high-resolution images and benefits-driven copy to make people understand your app's value as soon as they land on your product page.
Keep the images easy to read
Bear in mind that the images will be displayed on small mobile devices, so keep the screenshots simple and easy to read. Test your images on different devices to ensure they are easy to read even without clicking on them.
Use simple backgrounds and keep the text concise. Having too much information on the screenshots makes them overwhelming for the visitors and decreases their willingness to download the app (i.e. low conversion rate).
Figure 2: Tinder screenshot. Source: Tinder
Tinder's screenshots on the app store illustrate this practice. It uses a few words, the text is large and gets straight to the point.
When choosing a color scheme for your screenshot layout, make sure to keep the colors complementary. The intention is to capture the attention of visitors to your app store page, and the last thing you want to do is frustrate them with an inconsistent and unappealing design. Find the colors that go well together and stick to that theme. The colors should fit into your app's design and resonate with your target audience if you want more people to take notice.
Create a story with your screenshots
The order of your screenshots is more important than you think. App store users hardly swipe past the first three screenshots, so it's crucial to have the best screenshots in these positions to grab their attention.
The order of the screenshots should make sense too. Connect your screenshots with a storyline that demonstrates your app's features and what makes it so unique. Doing this will encourage visitors to spend more time on your listing, giving you more opportunities to convince them about your app's usefulness.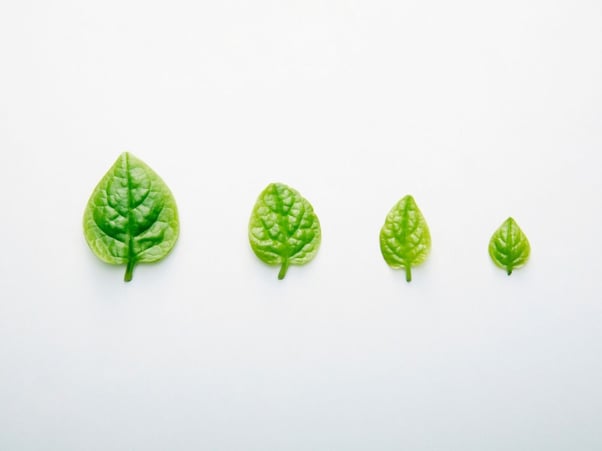 Fulfill your quest with mobile game marketing
Mobile game marketing is your key to the quest for success! Take control of your new game and make its marketing matter with the help of our insider tips in Mobile Game Marketing: Your Complete Guide to Success.
---
App screenshots have an essential role to play in your ASO strategy. They are among the first things visitors notice when they land on your product listing, so you need to make sure they are appealing to get more people to download your app. We have shared the app store screenshot guidelines you need to follow to make your visuals convert.
However, it's not just screenshots you need to perfect if you want people to download your game. You need to look at other things if you want your game to perform well against other titles available to your target audience. The team at Game Marketing Genie can help. Our gaming marketing agency offers the best app store optimization services to make your game discoverable and highly converting.
Can potential users locate your app in the app store? Click here to learn how to optimize your game for the app store.