5 Successful App Marketing Tips for Your Mobile Game
by Game Marketing Genie, on 28-Jan-2021 10:33:42
If you are releasing a new app, you're up against a lot of competition. As of the 3rd quarter of 2020, there were 2.87 million apps on Google Play Store and 1.97 million apps on the Apple App Store.
This is the competition your precious app faces, and without the right app marketing strategy, you will find it difficult to attract users and gain loyal fans.
This blog post highlights the most important app marketing strategies you need to implement to drive long-term success.
1. Develop, optimize, and perfect your app
Don't start marketing your app until it's ready. Take your time to develop, optimize, and perfect your app before talking about it on different marketing channels. You only get one shot at impressing your target audience, and when it comes out with errors, the uptake will be low, and you will find it challenging to gain user interest even after correcting the mistakes.
Before the actual launch, test and remove the errors. Clean up the design and make it user-friendly. Get a few people you trust to try your app and tell you how it feels. Are the transitions smooth, and does the app perform as expected? If not, get back to designing and correct the errors.
It's also at this stage where you specify if your app is paid, free, or freemium. How customers will acquire and use your app will determine your marketing strategy, so it's essential to make this definition early to aid in planning.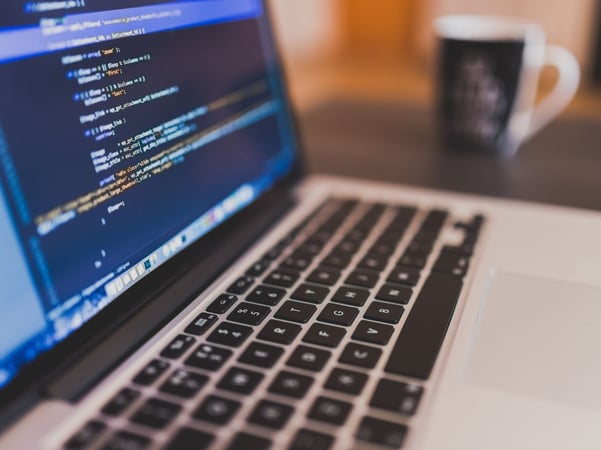 2. Prepare in advance
The marketing process starts way before your app is released. Start engaging your potential audience to let them know that an incredible app is one the way. But before you do that, you need to research your audience to ensure you're connecting with the right people. Know their age, lifestyle, and spending habits to figure out how to communicate with them effectively.
You also need to choose a name for your game. It should be something catchy that will hook your audience early on. Also, make sure the name is unique to make it easy for users to find it in the app stores and content delivery systems.
Keywords are also important when preparing your mobile app marketing plan. These are the terms users will search when looking for your app. Add the relevant keywords in your app descriptions to improve discoverability.
Don't forget to research your competitors to know who you're up against. Research to find out what has worked for them, and more importantly, what hasn't.
It's also crucial to understand your app category. Video games aren't marketed the same way as accounting apps, so you need to understand your category to figure out the best marketing methods to reach your users.
Lastly, you need to come up with great images for your app. These assets will play an essential role in your marketing, so ensure you select fantastic imagery.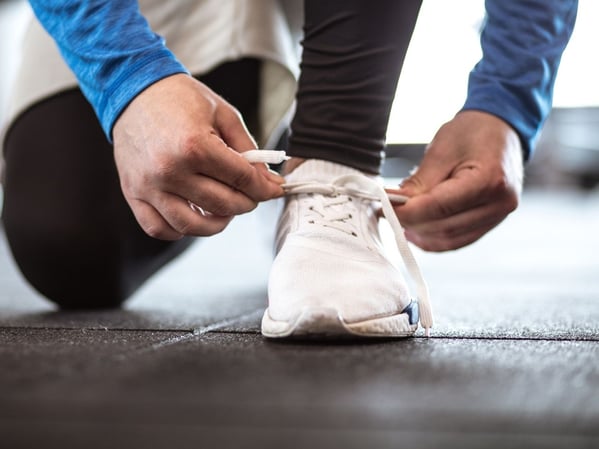 3. App store optimization
Just as you optimize your site to rank high on search engines, you also need to optimize your app store listing to appear on top of the app store search results. Studies show that 63 percent of iOS apps and 58 percent of Android apps are discovered through app store searches, so you'll be missing out on an excellent discovery channel if your app listing isn't optimized for the major app stores.
Figure 1: App discovery channels. Source: Tech Crunch
Like SEO, app store optimization requires you to find and use relevant keywords to make it easy for users to locate your app in the app store. You should also include screenshots and videos of your app to help users understand what your app is all about. It's also essential to add secondary app categories to give users more ways to find your app.
We have highlighted everything you need to do to boost your app's ranking on app stores in our blog, Game ASO: How to Make Your Video Game Stand Out In App Stores.
4. Know how to market
You can't rely on word of mouth as the sole medium for promoting your app. You need an effective video game marketing strategy to get people to download, use, and talk about your app. Here are the best tactics you should deploy:
Social media marketing
If you want your app to be seen, you need to talk about it on social media. Besides boosting your app's visibility, social media gives valuable insights about your users. You will learn their demographics, interests, hobbies, and when they are most active so you can fine-tune your marketing strategy.
Incentive-based advertising
People love free stuff, and giving those who download and use your game free items is a great way to boost your installs and usage. The incentive to install your app doesn't have to be expensive.
Find something the users will appreciate and offer it as a gift for downloading and using your app. It could be in-app currency to unlock better characters for your video game. Engage a mobile app marketing agency to design a great incentive program for your app.
Paid advertising
You can also use paid ads to bring in new users. This marketing tactic requires you to set up paid ad campaigns and adjust the ad spend overtime for the best marketing performance. Before starting the campaigns, you should know the users you're targeting and the actions you want them to complete.
When analyzing your campaigns and adjusting your ad spend, you should observe your data sets and notice consumer behavior trends. Track how many users performed each action and generate reports that show your best-performing channels.
SEO
Search engine optimization still has a role to play in your marketing strategy. People will use search engines to find out more about your app, and you need strong SEO practices to ensure they can get that information quickly.
Apply good SEO on your blog content and videos. Add relevant keywords to your tags, meta descriptions, and other identifiers to make your website more visible and easy to find.
Our blog, 6 SEO Strategies That Help Game Developers Beat Their Competitors, highlights the key SEO practices you should concentrate on to improve your marketing.
Influencer marketing
Influencers are key opinion leaders with dedicated audiences. Their followers listen to their recommendations, and getting them to promote your app will help you connect with your target audience much faster.
The sponsored ad could be a detailed review of your app on social media, a blog post, or a live stream broadcast. The key to succeeding with influencer marketing is to find someone who matches your values and goals. This is not easy, and that's why you should let an app marketing agency oversee your influencer campaigns.
Public relations (PR)
You will need physical and digital press kits for the press and promotional groups. Compile a list of the relevant bloggers and media personalities to be contacted. Make sure your press kit covers all the essential aspects of your app.
Have a system in place for sending these kits to the people on your list and respond quickly to those who request your press kit to maximize media coverage. The more kits you send, the more people will know about your app, the better its uptake and download rate.
Content marketing
Show your industry expertise, improve your search rank, and drive qualified traffic to your landing pages through content marketing. Companies that blog regularly receive 126 percent more traffic than non-blogging companies. You can distribute your content as newsletters, repurpose them for your social media, or feature them as a downloadable resource on your landing page.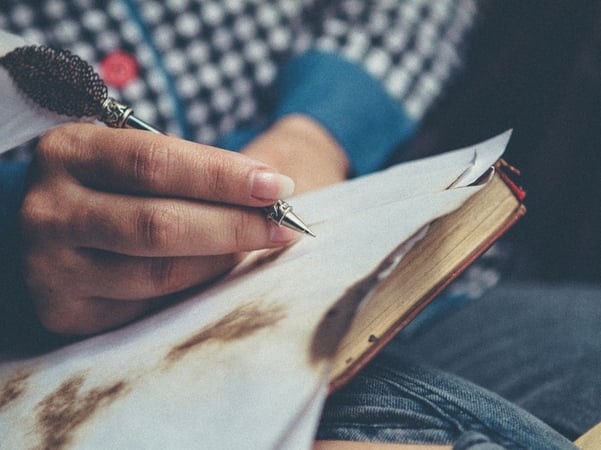 5. Test, track, optimize and update
The worst thing you can do when promoting your app is to initiate your marketing efforts and forget about them. Make sure to check your marketing performance by routinely analyzing your KPIs.
Check the number of downloads your app has received, the daily active users, retention, and churn rate to understand how well your app performs. Data doesn't lie, and it'll provide you with valuable insights on the marketing strategies that are working and who to target with your campaigns. The analytics will tell you the techniques that are yielding more fruits and should be optimized, and the less effective ones that should be adjusted or cut down completely.
You should also monitor how people are using the app, review customer feedback, and respond to that feedback. If users are complaining of certain bugs, address them quickly to enhance the user experience. Your post-launch commitment will help you build a relationship with your users and gain more foothold in your niche.
Mobile game marketing strategies that work
Mobile game marketing is your key to the quest for success! Take control of your new game and make its marketing matter with the help of our insider tips in Mobile Game Marketing: Your Complete Guide to Success.
---
App marketing has many components that you need to get right. The app industry is very competitive, and it's only with a strong app marketing strategy that you will attract more users and make a name for yourself in your niche.
The team at Game Marketing Genie can help. Our gaming marketing agency develop an effective marketing strategy that will take your app before the right people who will keep coming back day after day.
Is your app visible in the app store? Use these ASO tips to make it easy for users to find your app.