5 Ways to Get Mobile Game Reviews
by Game Marketing Genie, on 04-Jun-2020 10:30:21
As much as 91% of young customers today trust online reviews, according to data from Search Engine Journal. For many, they carry weight similar to personal recommendations from friends, and are checked thoroughly before investing in a new game. Your game needs positive online reviews to succeed. Why? Because if it has good reviews, you can increase your exposure and reach quicker.
Your mobile game marketing strategy should include a focus on getting reviews. Good companies use every opportunity to encourage people to leave feedback, even if it is negative. It doesn't matter if some of your reviews are not positive as it gives you areas to grow. If customers notice only perfect reviews and ratings, it can lead them to becoming a bit hesitant to engage as it seems dishonest. Work to get as many reviews as you can and build up the numbers.
Getting feedback isn't easy, so we've got a few tips you can get started on to generate it for your brand.
1. Collaborate with an influencer
Data from Big Commerce shows that as much as 92% of customers put more faith in word-of-mouth than ads. Naturally, this also applies to gamers who trust personal recommendations from their communities strongly. If someone in a gaming group suggests a game, others are more likely to try it out. You can take advantage of this trend and collaborate with a gaming influencer.
In the gaming world, there are a lot of powerful personalities that players love to follow, watch play, donate to and more. These people are often seen on platforms including YouTube and Twitch. Because of their experience with video gaming and often their participation in esports, their audience trusts them and are ready to purchase the games they recommend.
Getting one of them to review your game can be an influential tool in your marketing arsenal. Share their reviews on as many channels as you can for better brand exposure. You can also request that they share their reviews with their audience. This will give you an already present base of potential customers ready to try out your game.
Sometimes, they won't just bite at the chance to review your game though. Your influencers may also need a bit of encouragement. You can offer them incentives like early access or a promo code to earn that review. Or, game keys for giveaways might also work as it will help them get their audience to share their name with their friends.
Gaming influencer tips
You need to reach out to the right people. The trick is knowing what to look for.
Go for personalities known for playing your game's genre. For instance, choose someone who won a racing esports tournament if you are selling a game like Need for Speed.
Always research the followers of the influencer. Some of them buy followers that turn out to be inactive bots. Don't waste your money on these people.
Share the review on your social media, YouTube, website, and app stores. Also, consider reaching out to your email list.
Always encourage people to leave honest reviews. Work on creating a great product so that gamers are happy to share their appreciation.

Reach out to Atisfyreach! Atisfyreach is an influencer marketing platform that helps you create detailed campaigns quickly, finds and vets the right fit influencers for your needs, manages payments and content for you, and provides performance reporting that can help you grow. Find out more at the

Atisfyreach website

!
2. Engage in gaming communities
But you don't just want influencers to play your game - you want real players that you can retain. Like influencers, they might also need a bit of push in the form of early access or other benefits. This will work in two ways to help your marketing efforts:
Increase your exposure
Generate more reviews
Gaming communities are great places to find the right audience for your game. Platforms like Discord give you a base that is familiar to gamers in which they're likely already present in other communities. You can also reach out to developers, companies, and other professionals who can make a difference with their reviews.
Involving yourself in gaming communities also helps you create buyer personas. As marketers, you can discover the preferences and habits of your target audience. These insights allow you to create better marketing approaches for a better conversion ratio.
Approaching gaming communities can even contribute to word-of-mouth marketing. For one, people will start discussing your game with others. With more people recommending the game to their friends, your exposure will rise drastically. Some of these people may also become your loyal customers and followers in the process.
You should also consider starting your own community. Gamers can share their experiences about your game and convert to long-time customers.
Learn more about making your very own gaming community in our blog How to Grow a Gaming Community.
Community tips
Focus on gamers who play games in your niche.
Leverage gaming communities on social media.
Engage in the communities and take part in discussions.
Allow community members to test your games for leaving reviews.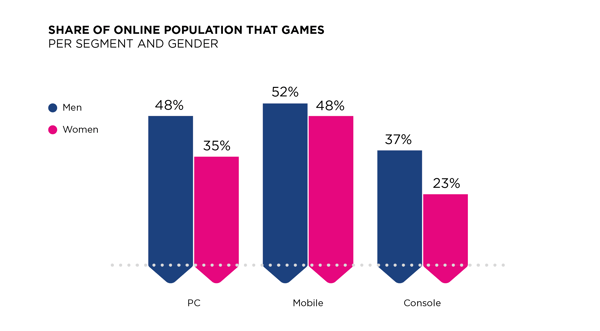 Figure 1. Game player population share. Source: Newzoo
3. Approach game review websites
Gaming review websites are a great channel to earn authority reviews. Of course, you have to choose credible sites to have an effect on gamers.
Go for popular platforms like GamesRadar+, GameSpot, Metacritic, and IGN. Approach them directly and ask to review your game. Your game may also find a place in genre-based lists like "Top 10 ___ games". Make sure you don't fall for unpopular websites nobody has heard of. Gamers are not likely to look at or trust reviews from these platforms.
You'll need to research what it takes to get your game featured. Each platform has a different process, so spend some time learning what is needed. But keep in mind these review websites get thousands of requests for reviews. They may take some time to reply to your request. Try to approach as many platforms as you can for more reviews.
Approach review websites in your area too. This can help you influence local gamers to try your game and leave more reviews. Also, make sure you don't submit your game before you have perfected it. These websites write unbiased ratings, so a bad one can do you more harm than good.
Once you get the reviews, display them proudly on your product page. Follow suit of other games that display professional reviews, similar to how games do on Steam under the "recent updates" tab.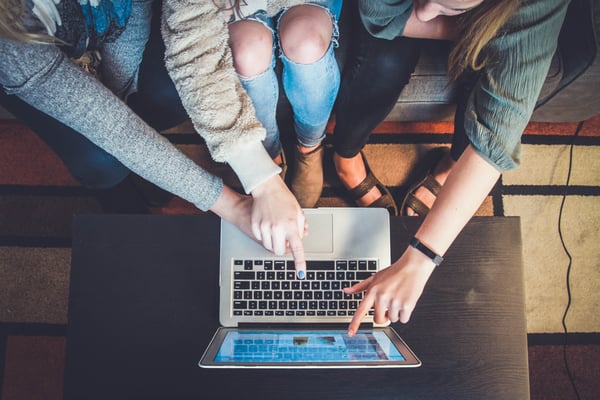 4. Connect with press in advance
Press coverage is the ultimate game app marketing strategy. A review from a popular gaming journalist can help your game grow dramatically in popularity. It's important to develop a press strategy in order to increase your chances of coverage. Here is a small guide to help you approach these outlets.
Connect early
Don't wait until your game is released to communicate with the press. Reach out while you announce your game or release your beta and alpha versions.
Personalize
Don't send a mass email to all journalists and news portals. Write a different email with a tailored message for each platform.
Be sincere
Don't put on an air of superiority or shower compliments in your email. Be authentic, realistic and honest.
Keep it brief
Make your pitch brief and concise. Include links, videos, and other resources to provide information about your game.
Use loglines
Loglines are a few sentences that capture the essence of your game. Write an appealing logline with elements that encourages people to play your game. Use hooks to attract attention and mention the USP of your game.
Gather contacts
The right contact is essential to get your game covered by the press. Look for social media handles of authors or sites to connect with your chosen media house. LinkedIn can also be a good place to find contacts to get in touch with.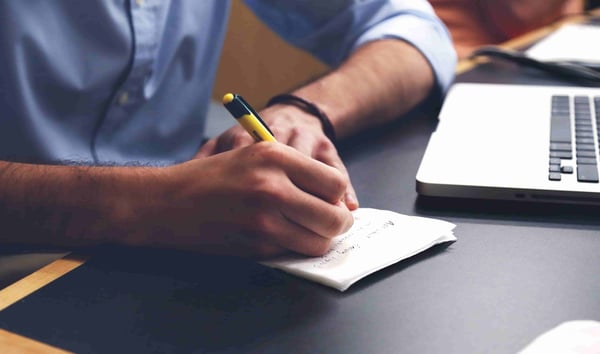 5. Use app review submission services
App review submission sites are great to generate the initial publicity. They help you reach more target users and get noticed amidst the huge competition.
Reaching an app review website may be challenging as they get several requests every day. Use incentives like promo codes if you are marketing a paid game. Otherwise, consider making your game free for a few days while the sites try them out. Including a short video of your game is also a great way to earn reviews. Be sure to pitch properly and be short and sincere.
Both free and paid app review submission sites exist. Don't have your hopes up too much for free sites. In the case of paid services, make sure you are choosing a credible review submission service.
If you're a mobile game developer, here are some review submission sites to consider:
iOSAppSpy
iOSAppSpy is a great choice for iOS games. Your game can earn a review and even get featured in the "upcoming apps" section. The site lets you share your game for free.
AndroidShock
AndroidShock is ideal for Android games. Players are always visiting the site to find out new games for their phone. Your game can also get good exposure and reach a wide user base.
AppReviewSubmit
AppReviewSubmit is a professional app submission site. It publishes your game review on top press release sites, review websites, and social media. The service is paid, but you can even get your review written by expert writers.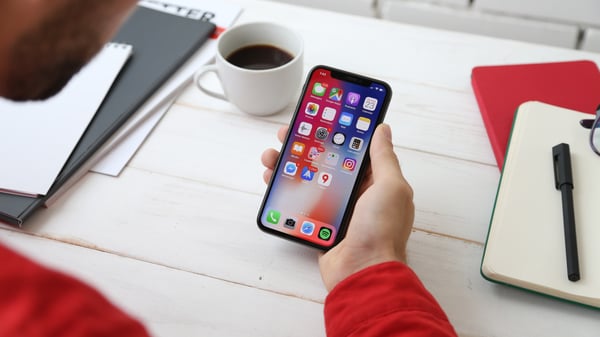 Fulfill your quest with the right mobile game marketing strategies
Mobile game marketing is your key to the quest for success! Take control of your new game and make its marketing matter with the help of our insider tips in Mobile Game Marketing: Your Complete Guide to Success.
---
Getting reviews is not an easy task with so many games fighting to grab a share of the market. You need professional guidance and solid expertise to navigate the maze of mobile game marketing. Game Marketing Genie can give you the thrust you need and help you understand the strategies needed to make your game popular.
Our game marketing agency you reach out to the top players in the industry and reach a highly targeted audience for better results. After a while, your good reviews will come naturally when people are more interested in playing your game.
Need more info? Let's chat today about how we can make the most of your marketing opportunities.