Marketing Puzzle Games and Merge Games to the Right Audience
by Game Marketing Genie, on 01-Dec-2021 12:32:33
Merge and puzzle games are all the rage right now. The games are doing well because of their simple mechanics and engaging meta-layer elements that include building, treasure hunting, building and resource management. The games are especially popular with casual gamers who see gaming as a peaceful form of entertainment that helps them unwind and pass time.
But because of their success, we are witnessing an influx of these games in the mobile gaming space. There are now so many of them that it can be difficult for players to decide which one to choose. With the competition for player attention at the highest it has ever been, developers need to find appropriate ways to promote their games and stand out in the crowded market.
Read on to find the best merge and puzzle game marketing tips to help you attract loyal users.
So, what are merge games anyway?
Merge games are a sub-genre of puzzle games where players drag similar items and merge them together. When the merging is completed, the items turn into a new or improved object. For example, a player may have to merge three smaller statues to get a bigger, more powerful statue.
Players are usually rewarded with treasures, virtual currency, or other in-game characters for every successful merge puzzle completed. But it's not just the rewards that make players love merge games.
One of the things that pull players to merge games are the simple gameplay mechanics. It's easy for a player to understand how a game like this works. With the short learning curve, users can start playing the game as soon as they finish installing it since there are no complex learning instructions to go through.
The other feature that makes merge games appealing is instant satisfaction. When players merge similar items in a game, they create order out of chaos. Marketers looking to attract more players through their hyper casual game marketing efforts can tell players how fulfilled they will feel when they accomplish tasks in game.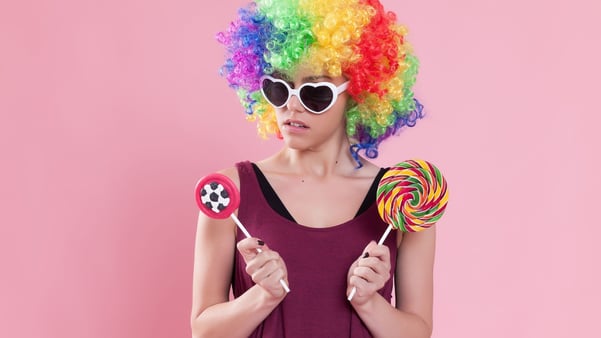 What makes marketing merge games different to other puzzle games
Because merge games are all the rage right now, more and more developers are looking to get into the space to cash in on all the demand. Players are also looking for alternatives to the current merge games, meaning there's still room for new games to succeed.
However, you should bear in mind that merge games don't just face competition from other merge games. They also have to battle other puzzle games like match-3s for the same audience most of the time. With the increased competition, it's up to you as the developer to tell match-3 players that merge games are better and give them reasons to pick your game.
However, take note that the big gaming brands won't just let you hijack their players. They will do everything to retain their users, and as such, user acquisition can become really expensive for you.
Additionally, there's also competition within the merge gaming niche among the established games and the new ones trying to establish themselves in the sector. With most puzzle games having similar gameplay styles across the board, the only way to stand out from the competition is to have a distinctive storyline, gameplay, game art or themes that make your game unique.
This will give you an edge over your competitors and provide a significant boost to your merge game marketing efforts.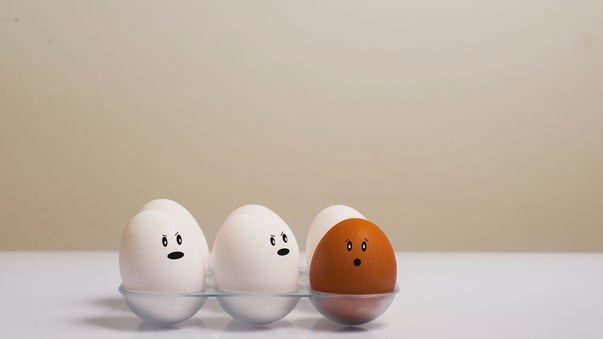 Understand and project player motivation clearly
To effectively market your game, you need to understand why players play puzzle games in the first place. With a clear understanding of their motivations, you will be guided on the game marketing strategies to deploy to appeal to your target users.
As a gaming marketing agency, we have been studying puzzle games to understand player motivations. Here are some of them:
Puzzle gamers are mainly casual or hyper-casual gamers who are looking to lose some stress
Whether it's passing time when riding the bus or relaxing after a long day in the office, puzzle gamers play these games to relieve stress or for entertainment. 71 percent of US puzzle players say they enjoy these games to relieve stress, while 65 percent find it a great way to pass time in between activities.
In contrast, very few mobile gamers play puzzle games to gain educational value. Just 37 percent of mobile game players in the US and 32 percent in the UK say they play them to learn something new.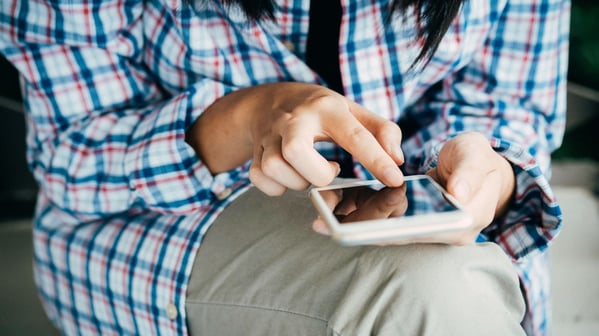 Puzzle players are interested in more social engagement both during and outside gameplay
Puzzle games tend to have less social engagement compared to other types of games such as RPG and strategy games. However, we are starting to see a huge interest in social activity within puzzle games from the players. 6 out of 10 puzzle game players in the US want to participate in more community-related activities in the future.
Figure 1: There's more interest in social activities from puzzle players. Source - Facebook Gaming
Some of these activities include chatting with other players online and checking out high scores on the leaderboard. Aside from these community engagement features, puzzle players also desire to watch live streams of the game on streaming platforms like Twitch.
Facebook Gaming has further discovered the following eight common motivations
To make your game appealing to merge game players, you should consider using motivation-based creatives that tap into their reasons for playing the game. This approach makes it easy for you to attract players to your game since you will be marketing it based on their motivations for playing the game.
FB Gaming lists the common motivations for playing merge games as:
Self-expression
Social connection
Progression
Expertise
Discovery
Power
Escapism
Relaxation
For example, if you figure out that people play games to escape from their current realities, you can create a video ad that shows how your game takes players to a fantasy world that provides distance from the real world. This will help you reach a wider audience that is seeking distraction by playing video games.
Work with a game marketing agency to create the best video ads to promote your game to the right audience.
Tips to market puzzle games and merge games
To help you get started with your UA strategy, here are the best tips to market these types of games.
Optimize for in-app ad enhancements
Most gamers understand the value of in-app ads and are okay seeing them in their favorite games. However, you need to consider the preference of puzzle players when it comes to in-app ads. Generally, puzzle gamers would prefer if publishers incorporated longer, less frequent ad breaks than shorter, less frequent ones. For example, in 10 minutes of gameplay, most puzzle players would be okay seeing one 30-second ad than many shorter ads at regular intervals.
Portray gameplay with winning moments in your advertising
When advertising your puzzle game, you want to show more winning moments to the players. A recent study found that two-thirds of puzzle players in the US and UK are willing to take time to learn a new game if the advertisement makes the game look good. By highlighting the winning moments, you give players a preview of what awaits them when they successfully complete the game's challenges. So, make sure your ad captures all the important moments and the characters players will interact with when playing the game.
Immediate reward portrayals
Rewards are one of the best ways to attract players to your puzzle game. Rewards can range from free items to extra points to acquire special characters within the game. When advertising your game, show players the thrill of specific rewards using the flashiest moments of the game. This approach will make players excited to try your game, helping you achieve the desired results.
Invest in playable ads
Playable ads are ideal for promoting your puzzle game as it gives players the chance to experience your game before they install it. Facebook and Unity Ads have this feature and so do many other platforms. Playable ads provide gamers with an accelerated experience of achieving rewards in your game. They also give players the feeling of having solved a puzzle, generating interest in further playtime.
You will find helpful information about playable ads in our other blog here: Why Playable Ads Are a Great Way to Pitch Your Mobile Game.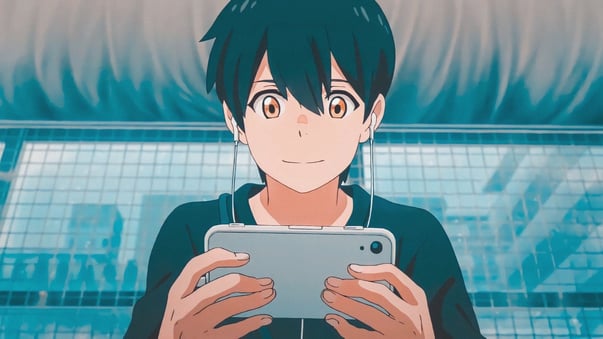 Fulfill your quest with mobile game marketing
Mobile game marketing is your key to the quest for success! Take control of your new game and make its marketing matter with the help of our insider tips in Mobile Game Marketing: Your Complete Guide to Success.
---
While puzzle game ads may look simple, they might cost you a ton if not done right. The key to success with such ads is identifying the primary player motivations and incorporating motivation-based creatives in your puzzle game marketing. This will help you create an immersive gaming experience that results in more engagement.
The team at Game Marketing Genie is here to help you create the best ads to scale your UA strategy. Reach out to us for a free consultation.