5 Things You Need For Successful Mobile Game Marketing
by Game Marketing Genie, on 20-Aug-2020 10:59:48
Mobile gaming is a significant market segment in the gaming industry. According to a report from App Annie, the mobile gaming segment is on track to surpass $120 billion in spending in 2021.
The number of mobile games available on the iOS App Store, Google Play Store, and other specific markets' app stores are constantly increasing. Because the number of games is high, you need the right strategies for your game to flourish in this market. Here are the five elements that you require for a successful video game marketing campaign.
1. App store optimization
Like SEO, app store optimization (ASO) is necessary for visibility within app stores to increase your conversion rates. Conversion numbers speak about your game's performance. The advent of these app stores gave a stimulus to the development of apps across different industry segments. The two leading app stores in the market, the Google Play Store and the iOS App Store, have at a minimum 2.8 million and 2.2 million apps available for download respectively. With such a huge number of apps available to your audience, do you think it is easy for them to find your game? Make your game rank higher by understanding how app store optimization works.
ASO is an organic method to boost your visibility in app stores. More visibility implies more downloads, and your first step to increased downloads is making your game easy to discover. Research from AppRadar reveals that 70% of smartphone users search for apps using the app store's integrated search. So, you'll need to undertake thorough keyword research for your mobile game and use them throughout your app's listing to get ranked higher in these search listings. Your search ranking position results in the app corresponds directly to the number of app downloads. But remember not to go overboard with your keywords!
You'll also need to make sure your listing is attractive, with exciting images, videos and copy. A polished listing is the one that's going to get you results!
Want to make your game's app store listing get you customers? Read more in App Store Optimization: How To Make Your Mobile Game Stand Out.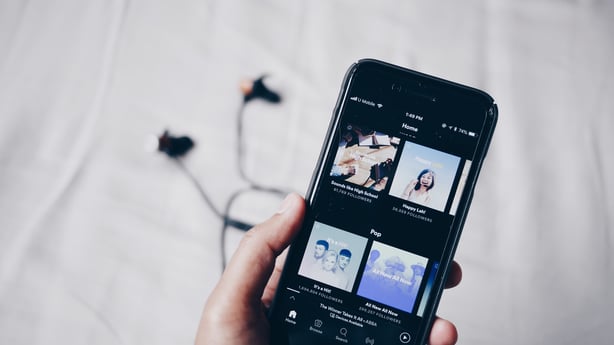 2. A good landing page
A landing page is a place for your audience to find out more about your game. A decent landing page could comprise of an attractive headline, compelling CTA (call to action) buttons, screenshots of your game scenes, a video showcasing the game interface, social icons for your audience to connect with you, testimonials which add the human element, and an interactive contact us section. Some landing pages also include benefits and subscriptions sections which helps keep your audience updated about your game's latest revisions and can add them to your email list.
Inexperienced marketers in this industry often drive traffic from the ad campaigns to the websites home page which may prove to be ineffective. Every campaign needs to have its own tailored landing page. These pages can also can help you track the success of individual marketing campaigns.
Creating a decent landing page is also an opportunity to show off your design abilities. You need to ask yourself the following questions prior to designing landing pages to help deliver the best to your audience, and get your work to lead to conversions.
What is the goal of this campaign?
Who are we competing against?
Who is the target audience for this specific campaign?
How do I accomplish this task?
For all the best website and landing page tactics, check out 8 Tips to Ensure a Smooth User Experience for Your Website.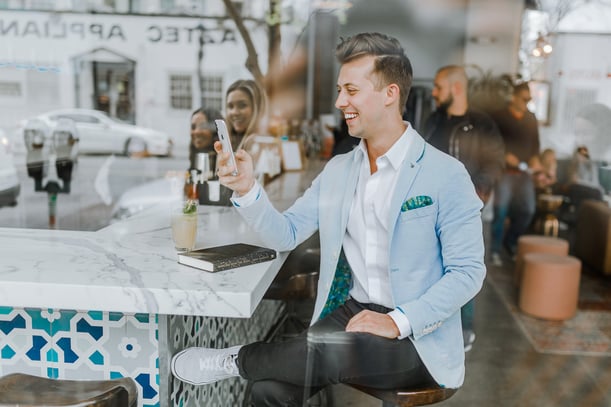 3. Paid ads
Ads are one of the best ways to engage your potential audience. There are a variety of formats you can use to create successful paid ads. One of the most common are image-based ads with creative copy. But rather than simply making image-based ads, you could also try opting for video ads to give users a taste of your game.
Another ad type which has witnessed an explosive growth in the last decade are playable ads. A playable ad allows the users to experience the game before downloading it, by giving players a snapshot of what playing the game is like. This method is more effective than using static image ads which don't directly engage your audience. Brands that use this strategy often experience a spike in their conversions, audience retention, and revenue. Studies from eMarketer reveal that about 28% of game marketing professionals in the US suggest that this is an effective ad format. If you want to increase user acquisition, this is one of the best strategies for you to pursue, and can be accomplished with ease with the help of a video game marketing agency.
Find out more about playable ads in our blog, Why are Playable Ads a Great Way to Pitch Your Mobile Game?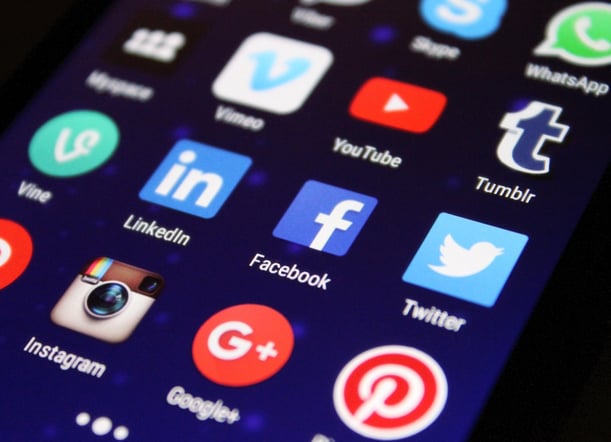 4. A strong social media presence
Social media is an indispensable platform to connect with video game lovers. Gamers use these platforms to connect with games they love and the communities behind them. If you're not looking at these platforms as a potential place to share gaming content, you haven't realized the opportunities it offers yet. You can use this space to promote news, educate your audience about the latest updates and releases, and connect with them directly. Try hosting live events or partner with influencers to stream your content as well. Another amazing use of social media is for giveaways. This is an approach which always gets big attention from the community, and is perfect to create the buzz that you need to promote your game. Social media is excellent to connect with, engage and build relationships with gamers.
Keeping up with your audience, and increased user acquisition are the other prime reasons for maintaining a strong social media presence. Create a strong team that can help you manage your social channels, and you'll see results!
Want to connect with your audience? You'll need to use the right platforms. Learn more here: What Are the Best Social Media Platforms to Market Your Game On?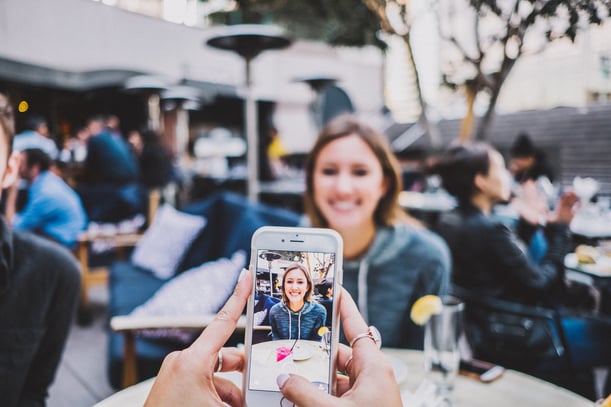 5. Influencers
Influencers are the future of marketing. They have a genuine follower base who value their opinions and recommendations. Influencers are categorized based on their follower count into segments such as nano, micro, macro, mega and celebrity influencers.
Data from the Digital Marketing Institute reveals that around 40% of internet users have ad blockers installed on their computers and 15% have them installed on their smartphones. This means that the chance of your ads being visible to your target audience is minimized, even if you advertise on leading platforms. That's why influencer marketing is a crucial part of any good marketing strategy. This method helps you avoid ad blockers and lets you truly connect with your audience without any blockages.
The influencer marketing industry has been skyrocketing with the prevalence of social media. The Digital Marketing Institute shows that businesses that invest in this marketing method earn approximately 6.50 USD for every dollar they invest, and some of them can earn as much as 20 USD per dollar invested.
Twitter states that 40% of users purchased products directly from influencers recommendations. But why does it work? Because as much as 70% of teenagers trust the opinions of the influencers they follow. Furthermore, six out of 10 teenagers follow the advice given by influencers they follow. With these statistics, it is clear that influencer marketing is a must have channel.
Find out more about influencer marketing in our blog over on Atisfyreach, How to Create an Influencer Marketing Strategy.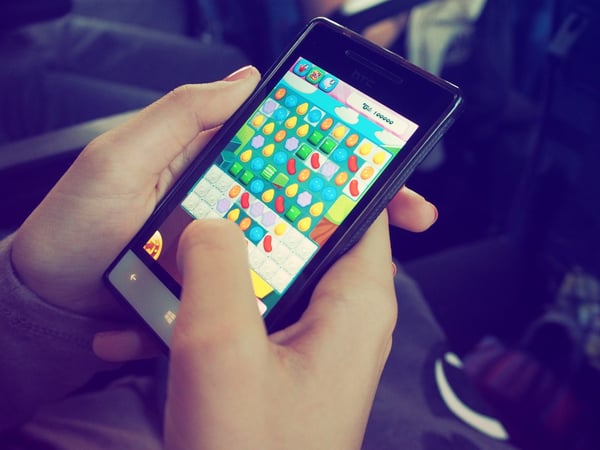 Fulfill your quest with mobile game marketing strategies
Mobile game marketing is your key to the quest for success! Take control of your new game and make its marketing matter with the help of our insider tips in Mobile Game Marketing: Your Complete Guide to Success.
---
Marketing your mobile game is easy, if you have the right strategies. And the right gaming marketing agency!
The team at Game Marketing Genie can help you draft your strategy from end-to-end which includes creating attractive landing pages, managing your paid ad campaigns, helping your game establish a strong social media presence, working on your influencer marketing strategy and more.
Focus on what's important while our video game marketing experts take care of everything else. Contact us today!