What Are the Best Social Media Platforms to Reach Gamers On?
by Game Marketing Genie, on 07-Jul-2020 10:11:36
Last updated: 11th May, 2023
Gamers exist on the internet, and social media is a big part of their existence. From community and chat to new games and updates, social media plays many roles in their gaming experience.
Which means there are a lot of places you can connect with them! Creating a powerful social media presence boosts your brand awareness, provides an outlet for target promotions, and most importantly, allows you to connect with your players when they need you most.
This article focuses on some of the top gaming social media platforms that you should consider for your game. We talk about what benefits they hold for you, what you can use them for, and what role they play in the gaming industry as a whole. Let's dive in!
Why social media matters
There were more than 2.7 billion gamers worldwide in 2022 (source: Statista). Comparatively, there were 4.74 billion people active on social media in October 2022 (source: Backlinko). Chances are, most of the 3.2 billion gamers make up part of the larger number of social media users. For example, the League of Legends page on Facebook has more than 17 million gamers who are eager for content, updates, and news.

To get your audience on board, your first job is to research your audience and select the right platform where your potential customers exist.
1. Facebook
Facebook had 2.98 billion monthly active users in the first quarter of 2023 (source: Statista) and remains the most popular social media website. The UI and UX of Facebook provide an ideal way to implement a sound nurturing strategy for raking up your conversions.

Gaming brands have a range of ways to engage audiences on Facebook. Some of them include:
Fan pages
Official brand pages
Official game pages
Gaming communities
Advertisements
Videos, images, and content
Your team should consider targeting this streaming service. It's an emerging platform that's only getting more popular every day. You can stream live, share clips, and even conduct tournaments. Facebook should always be a part of your game advertising strategy. The platform hosts the largest captive audience to push your products for sale.
Find out more about you need Facebook for your game marketing strategy in Facebook Video Game Marketing and Why It's Essential.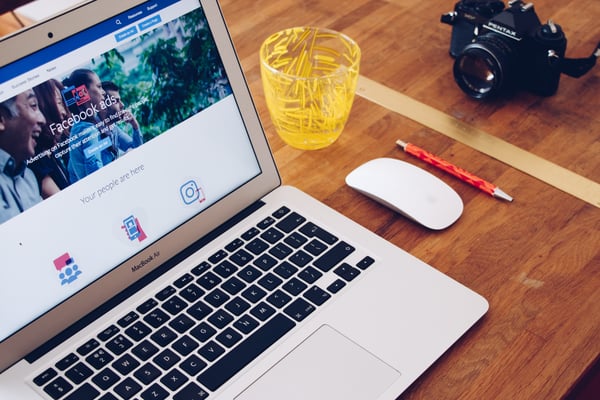 Figure 2: Facebook ads displayed on MacBook Air. Source: Will Francis
2. Instagram
If you want a gaming social network where you can show off your game's incredible visuals, Instagram is a great place to go! Part of the Facebook network, Instagram is your one-stop shop for beautifully curated picture sets and short videos.

But it's not just its visual-sharing potential that you can bank on. It also has a range of specially designed features such as shoppable posts, with high engagement rates.
Read more in 10 Instagram Marketing Tips for Video Game Devs.
Influencers
But most importantly, it is home to several famous personalities in different niches. What does this mean for you? Simple - Instagram is a must-have platform for anyone interested in influencer marketing. Choose from smaller influencers with less than 10,000 followers or more prominent personalities like PewDiePie or SSSniperWolf.
Want to make your influencer marketing matter? Head over to Atisfyreach, our platform that uses AI and machine learning to make finding, vetting and connecting with the right fit influencers at the right prices so much easier.
3. YouTube
YouTube is one of the most influential channels for game marketing. The best thing about it is that it lets you appear on more highly ranked Google search results if you rank for keywords. That's a great way to ensure some good old organic traffic to grow your reach.

Apart from organic traffic, YouTube also hosts a large number of gamers. All the gaming gurus and streamers are on YouTube with a massive fan following. PewDiePie, the top YouTube gamer, has 111 million followers. MrBeast boasts 99.1 million subscribers, while JuegaGerman has 46 million fans. Not being on YouTube means losing out big on many potential customers.
Tips to nurture your audience
Release trailers: Create short 30 to 60-second trailers to increase exposure. Share the videos on your website and game pages.
Work with influencers: Top gamers with millions of followers serve as a captive base of audience to promote your games. Work with influencers to market your game to high-potential leads.
Behind the scenes videos: Release videos of how you and your team work to capture the imagination of gamers.
Share tutorials and walkthroughs: Keep your audience engaged with frequent gaming content that is interesting, insightful or helpful to them.
YouTube ads: If you have the budget, you can invest in paid ads that appear before YouTube videos.
For more information on making YouTube matter, check out Your Complete Guide to YouTube Game Marketing.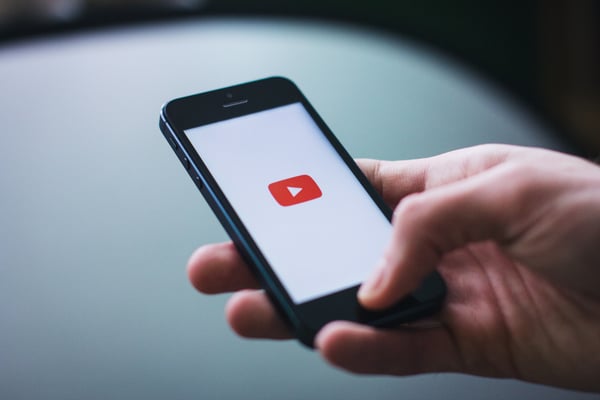 4. Discord
Discord is a powerful platform to start an audience around your game. Gaming companies can connect directly with gamers and know what's on their mind. The live chat platform is not for outright selling but for allowing your audience to interact. The channels often grow to be a place for gamers to share ideas and tips. Your studio or company stays in the backdrop chipping in from time to time with relevant contributions.
Discord benefits
Selling games: Discord allows you to create a storefront on your server and sell directly to fans. The 150 million monthly active users (source: Statista) surely will be a great place to launch your games.
Lower cuts: Discord shares revenues on a 9/10 basis, helping you keep a good profit margin.
Test alphas and betas: Give early access to your fans and influencers to help grow awareness.
Go viral: Fans can show off your games on their profiles with Rich Presence. Let the world know that your game is being played!
Analytics: Generate insights on your games and audiences using advanced analytics with top-of-funnel attribution tracking.
Create communities: Discord is one of the best outlets to start creating your own gaming community.
More on deciding if you should use Discord in our blog, Should You Consider Discord For Your Video Game Community?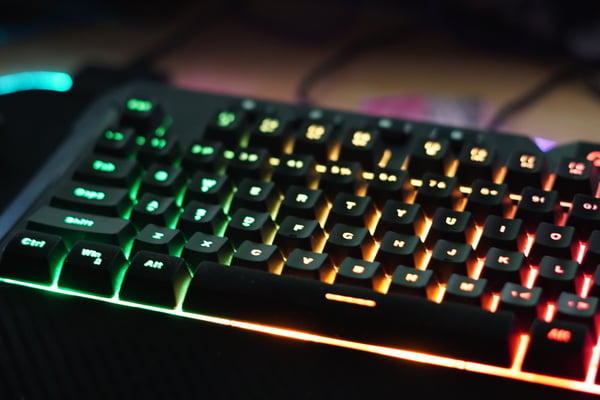 5. Reddit
Reddit is a haven for fans of countless topics globally. In 2021, it had some 861 million users spread across all these different niches — which makes it clear that at least a few of players will be on here.
Marketing here is a different story to other social media platforms though. It's not as easy as starting your own subreddit or thinking that you can just join powerhouses like r/gaming and start plugging your game.
Your best bet is going for paid advertising, and we talk all about how to nail it in Reddit Ads: The Ultimate Guide to App Install Ads.
But if you wanna go unpaid, check out Reddit Marketing for Games: How to Get Organic Results.
6. Twitch
According to Statista, there were 5.71 billion hours watched on Twitch in Q3 of 2022. The platform has some 31 million daily active users and is the place you want to go to make your game reach young and potential buyers. Twitch is the channel preferred by the most popular streamers. So, you'll want to take advantage of these personalities' power to make your game succeed.
Twitch influencers
Twitch is ideal for any gaming studio looking to make the most of influencer marketing. You should consider working with top streamers with millions of followers for games in your niche. The platform is also ideal for interacting with the audience of gamers using live chat.
Get more insider information on influencer marketing on this platform in Video Game Marketing 101: Triumph with Twitch Influencer Marketing.
Twitch advertising
Twitch allows you to use a range of image and video products to advertise your game. Options like display and native customizations open doors to appealing ads. Your ads will play before videos similar to the way they do on YouTube. They will also appear on a number of pages on Twitch to generate more clicks.
Learn all about this topic in Twitch Marketing: How to Make the Most Out of Twitch to Promote Your Game.
7. Twitter
Twitter is fast becoming a great way to connect with gamers. According to the platform, in the first half of 2022, Twitter saw more than 1.5 billion tweets regarding video games. Twitter is THE place for sharing quick updates and bite-sized information about your game.

Think of Twitter as a simpler way to announce news and stay in touch with your fan base. Gamers flock to Twitter to interact with their favorite games, esports stars, and streamers. That makes it a great choice to work with influencers to get the word out about your launch. Best of all, your Twitter audience on Twitter is more likely to share recommendations than on other platforms. So, hop on Twitter and get your marketing going.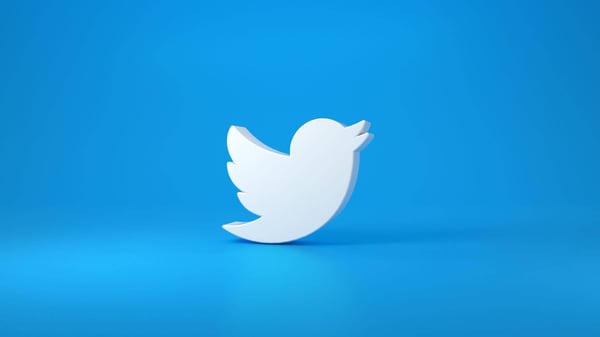 7. Steam
While not necessarily a social media platform, Steam is somewhat of a Mecca for PC gamers, an amalgamation of all the latest and greatest games - both existing and upcoming. Of course, if your game is on Steam, you'll want to be tapping into the audience that is present there. If not, take note of these points if you ever choose to publish there!
So, the first step is to join Steam and create a page for your game. After that, you can grow a community around your game and release regular updates, patches, or features. Developers can also add game guides, walkthroughs, and even conduct live streams. You should join the discussions and interact personally with your audience.
Tips to grow your Steam presence
Create your Steam page at least 3 months before your release. Share compelling content and consider also sharing early access keys in competitions, giveaways and to influencers until the time you launch your game.
Use at least 15 tags for your game to increase places you get featured.
Experiment with your small capsule image. Try out different pictures apart from your logo and track click-through rates.
Create an appealing trailer, making the most of the first 10 seconds. Most people won't watch beyond that.
Consider your game description as your elevator pitch. Mention your game's USPs and benefits without appearing salesy.
It's not just your messaging, updates and posts on Steam that need to be incredible. Your Steam page needs to be optimized for success, so learn how to do that in How to Optimize Your Video Game's Steam Page to Sell.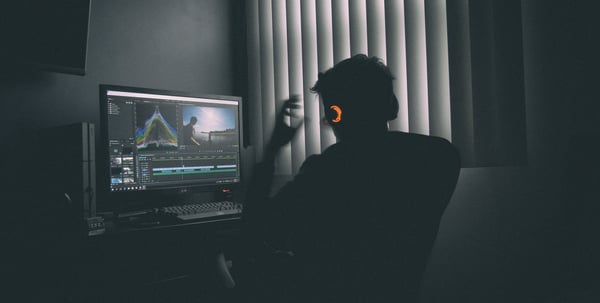 Social media is your key to marketing success!
With the right strategy, social media for gamers can make your brand stand out among the masses and help you grow into a leading figure in your industry. Get all the tips you need to know in our ultimate guide here: Your Must-Have Guide for Social Media Marketing!
---
Creating and managing your social media presence is a big task. Why? Because knowing what platforms to use and knowing what to do with them are two different things. You need a powerful strategy to ensure you communicate your message in the right way at the right time to the people that matter.
Our social media gaming experts at Game Marketing Genie know the ins and outs of every platform to create the most effective strategies for games of all types. We create accounts, curate content, develop ad campaigns, and nurture your audience for assured conversions.
Need more info? Let's chat today about our experience as a social media marketing agency and how we can help you.