Should You Consider Discord For Your Video Game Community?
by Game Marketing Genie, on 21-Jul-2020 12:35:37
Gaming communities are a place for players across the world to unite. They can find people who like and play the same game, get tips and strategies, and make new friends. Communities give them a direct opportunity to share experiences and connect with the game developers who are creating unique game community building strategies to market their games.
Among the various platforms available, Discord is a major player for many brands' game community building strategies.
But why do you need to make a community for your game? Let's first answer this question before we look at the benefits of Discord.
Why creating a community matters for your game
Gamers love to engage. Communities enable them to interact directly with game devs and other players, discussing strategies or just making friends. The biggest benefit of a gaming community for you as a game developer however is the ability to obtain a ready base of your target audience to promote your game. You can expand the reach of your game, get people interested in your product, and even get members of your community to act as your brand ambassador and spread the word around.
The second benefit is the ability to get vital feedback on your game. Done right, your community can shape how your game evolves. Gamers will be more than happy to point out issues and bugs once they play the beta version, or even as they play the 1.0 release. This can lead to improvements in features and help your game to become top-notch.
According to publishing label No More Robots, a gaming community can even support sales and earn you good ratings when your game releases.
For more information, here's our guide to understanding gaming communities better: Marketing to Gamers: Understanding the Gaming Communities.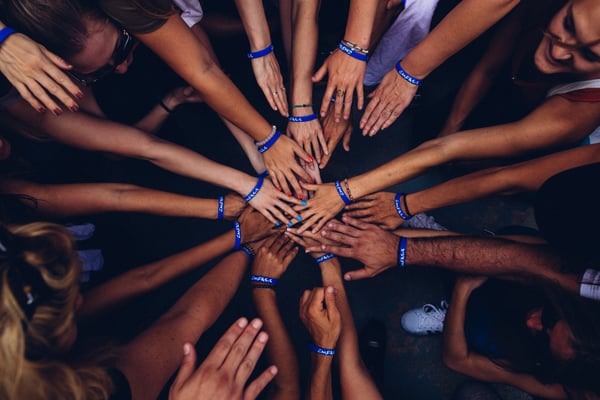 What is Discord?
You've probably already heard of Discord. If you haven't, it's a platform where you can create communities, chat with friends, release patch notes and more. Discord provides video, call, and text chatting options, and is geared towards helping the gaming community find and connect with each other. Over time, Discord has grown to be a sort of social media for gamers. It acts as a semi-public forum where gamers create communities and join those of developers and gaming companies. Today, Discord has more than 250 million users, meaning that your players are probably already here.
Discord is also ideal for sharing your pre-release or beta versions. You can share screenshots, videos, and related media about your game. YouTube videos can be fully embedded, and you can use GIFs natively without leaving the app. Moreover, accessing Twitch live streams is as easy as pie. The platform allows gaming brands to clearly denote roles with accounts of developers, admins, and game testers. This helps you create constructive communities that help spread the word about your upcoming game. Industries other than gaming can also take advantage of Discord to grow their exposure.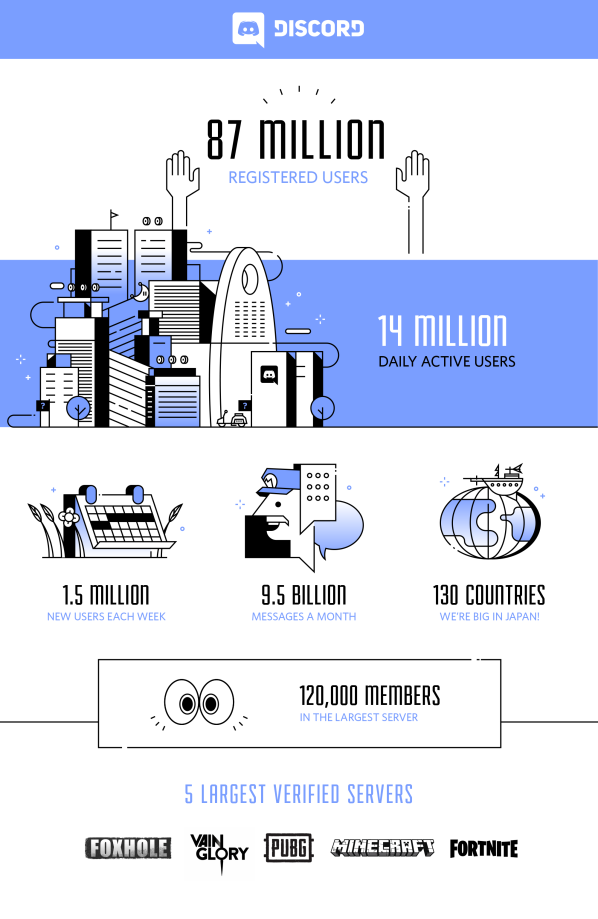 Figure 1. Discord's benefits. Source: Discord Blog
Why Discord?
It's free
The best part of Discord is it's free. You don't need to pay to create or grow your community. All the exposure comes without spending a dime. Of course, you can pay for premium accounts, but you'll be able to test them out before you get started. Sounds like its an essential part of your game marketing strategies, no?
It's secure
Discord lets you create verified servers for your brand or gaming studio. You can choose to make your group private and invite gamers you choose. The platform even secures your IP and keeps it from being exposed to third-parties.
It was built for the gaming industry
The very concept of Discord was developed for games to serve as a social gaming platform. Over the years, Discord has grown immensely popular with gamers. According to HowtoGeek, the platform serves 56 million gamers every single month.
Thriving communities
Discord servers are filled with gamers. You can even grow your community to have 342,000 members like Fortnite. Or, you can be like PUBG, with 280,000 members to keep your game kicking and alive. Discord can make your game big.
Easy to reach dev teams
Gamers can interact with developers, admins, and other stakeholders without any restrictions on Discord. This helps your audience provide feedback and tips to improve your game. Connect personally with your audience and stay in touch all the time.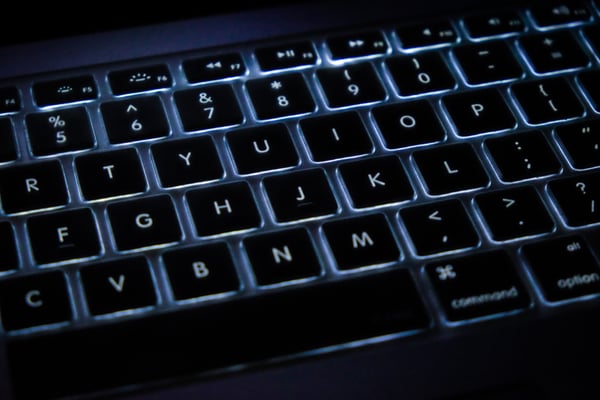 How to set up your server like a pro
1. Control who joins your group
Discord gives you the option to control who you want in your community. You have the option of making each channel private or public. For private channels, gamers can join only when they get an invite. You can also control who can create the invite links in your community. The best of all, you can make and manage as many servers as you want. So, you can even make a mix of public and private servers for different types of members. Discord allows you to assign roles to each and every member of your community. This helps you limit access for different channels you have on your server. Grant permission for access based on the roles you create; add members via emails, personal invites, and text; and use clickable links on your social media accounts and game website.
Learn how to build your game's community here: How to Grow a Gaming Community.
2. Create tiered groups
Discord is great to have your whole studio team on board, along with your audience. However, both can collaborate without mixing up their roles.
Plan and interact
You can use roles to create a channel specifically for owners, developers, and admins. They will have varying access to the channels, all based on the roles you assign. This way, you can have a channel with your team to plan and discuss developments. Additionally, you can use separate channels to interact and engage with your target audience.
Create niche channels
Discord allows you to create as many servers or channels you want. You can create a separate channel with your most valued members and make them feel special. Similarly, you can create niche channels for specific groups and even your departments. For instance, you can create dedicated channels for sales and technical support.
3. Aim for great customer service
Discord is a favorable platform to provide customer service. You can converse directly with members and send private messages. Gamers, too, look up to communities to ask questions and get answers from like-minded people who share the same interests. This also gives you the opportunity to aim for transparency, which is really crucial for any social media platform. 53% consumers are ready to buy from brands that show transparency on social media.
Tips:
Create a separate channel for customer queries and customer service

Respond to queries as soon as you can

Provide importance to negative feedback

Accept your mistake if it's your fault

Set roles so that proper team members can attend customers

Provide resources like images and videos for higher engagement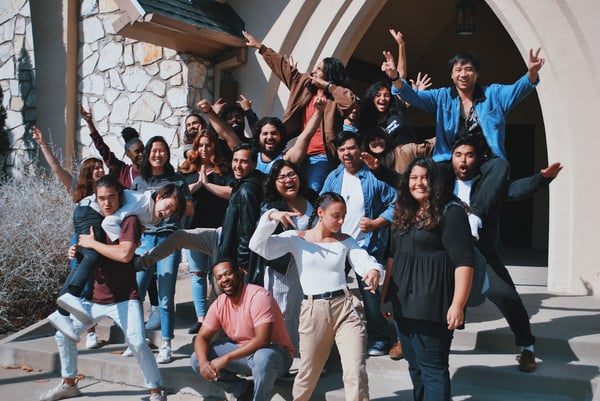 4. Promote your in-game bonuses, codes and sales
Sometimes you need to reward your top players with codes, giveaways, or something similar. However, releasing them on public forums is not the best. Anyone can use them even if they haven't played your game until then. Discord is a good place for these promotions as you can limit them to people who play your game, or even certain groups of people. If they are not a member of the community, they won't be able to get their hands on the goodies. This is a great way to keep the incentives limited to people who should enjoy them.
Try creating exclusive giveaways to make your members feel valued, conducting contests and offering prizes (like a free pass to play your game), pushing for in-game purchases for more revenues, or creating giveaway servers that only provide game promos.
5. Take advantage of the fandom
Your fans are your greatest advocates. Would all those Wikis on popular games exist if not for the fans? Once your game picks up mileage, fans will create their own channels around your game. These fan clubs can really take your game to another level with exposure you could never imagine. The channels become places for sharing experiences, screenshots, memes, and more on your game. They can drive up engagement like crazy and make your product immensely popular. You may find it challenging to get your fans to create their own communities if your game is new. In that case, try the following:
Invite people you server that you know are playing your game

Spread word about your Discord community on other channels (social media, game website, and so on)

Offer incentives like pre-release version or perks to attract fans

Engage and interact in the fan channels

Share news and developments about your game
Want to know even more? We've got your back! Check out How to Use Discord to Market Your Game and Reach More Players to learn more great tips that will help you win!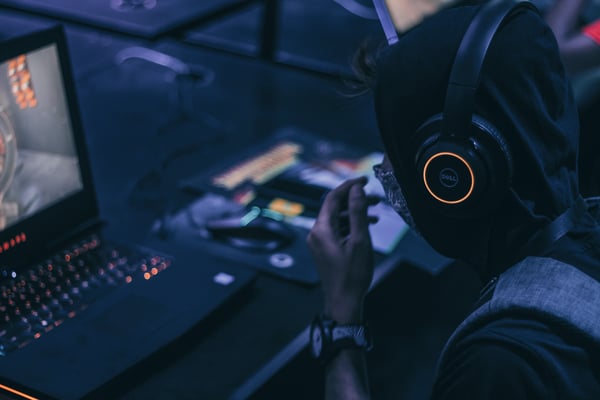 Get your gamers playing!
Your players aren't gonna find your game themselves... unless your targeting strategies hit the mark and show them exactly what they want to see. Find out how to do this in Marketing to Gamers and the Gaming Community: The Complete Handbook.
---
Gaming communities can be a great way to market your game and gain popularity. You need to be able to create appropriate hype so that people are interested in joining. With so many gaming communities, it can be a difficult task to attract gamers, especially if you are a newcomer.
Our team at Game Marketing Genie can develop a perfect game community building strategy to popularize your game. We are the best gaming marketing agency not for just building communities, but getting you the exposure you desire.
Need more info? Let's chat today about how we can make the most of your marketing opportunities.