How to Use Discord Marketing to Help Your Game Reach More Players
by Game Marketing Genie, on 28-Jul-2021 10:39:46
Discord is the place to be!
Looking back only a few years, gamers didn't have a dedicated platform to engage with each other and discuss game-related issues and events. Instead, they used platforms like Skype to communicate, but the chatting experience wasn't what they needed. Enter Discord.
Discord was founded to provide instant text messaging and voice chat solutions to gamers. The ability to send a player a URL and have them join you for a chat within seconds was a massive draw, resulting in its tremendous growth.
As a developer, you now have a hassle-free channel for engaging your fans, and we will discuss the game marketing strategies you need to implement to achieve the most impact.
What is Discord, and why should you use it?
Figure 1: Discord app listing. Source: iOS App Store
Discord is a popular text and voice chat platform that has its roots in the gaming industry. It was created in 2015 by gaming enthusiasts Stan Vishnevskiy and Jason Citron to provide a seamless way for players to communicate with each other in the gaming community. The app is an invite-only platform where users can use text, voice, and video to communicate in topic-based rooms or channels.
The platform has a strong focus on community, and it's the ability to build and nurture thriving communities that has fueled its growing popularity.
Imagine being a huge fan of a video game series and hearing about a long-awaited sequel that developers have been working on for the last few months. You go on Discord and find a dedicated server for the video game series and join it immediately. Within the channel, you connect with other people who are just as excited as you are about the sequel.
Then, as you're chatting about the game with other passionate gamers, one of the developers joins the channel and thanks you for your support. The developer even asks for feedback about an aspect of the game, and when you give your suggestion, they promise to add it to the game. This fills you with so much pride, and you cannot wait to tell your friends about it.
When you interact with your target users in an enjoyable and meaningful way, you have the chance to transform them into super fans and advocates of your brand. They will spread the word about your game and help you build brand awareness and loyalty to help you sell your game when it eventually launches.
Discord also makes it easy for you to collect valuable feedback that will help you make your game better. The app serves as the perfect platform to run early access tests with your video game community members. You can share the pre-alpha build with the trusted members of your discord channel, and they will give you helpful, organized feedback that you will use to make your game better.
Still not convinced? Find out why Discord is a must have for game studios here: Should You Consider Discord For Your Video Game Community?
What can you do with Discord to market your game?
Discord marketing can propel your game to the next level by allowing you to connect with passionate gamers who are excited to play your game. Use these video game marketing tips to make the most of the best communication software for developers and gamers alike.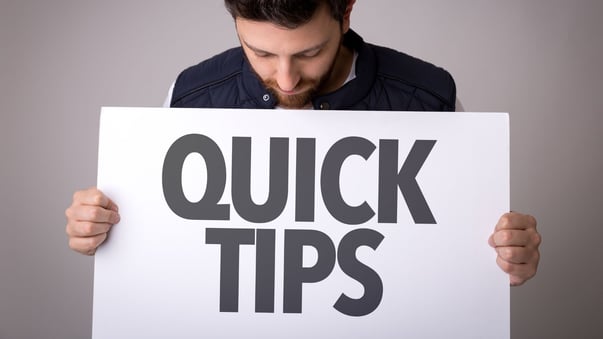 Set up a dedicated Discord server
Each community you create on Discord is called a server, and you need one to bring together all your fans. The server can have several channels, topics, categories, and roles.
To create your dedicated server, click the plus sign on Discord's homepage. You can create the server from scratch or use the templates provided on the platform. Give your server a name and upload your avatar.
Click the "Create Server" button to activate your server. Feel free to invite people to your community.
Set up a storefront in said server
Discord allows developers to sell their games from their servers. You can set up a storefront in your server by paying a small fee from which users can directly buy your game. You get to keep 90 percent of the profits from your game sales, which is significantly more than what's offered by other big platforms.
Discord offers daily reports and metrics that allow you to analyze your sales and the conversion rate of your indie game marketing efforts. Work with a Discord marketing agency to customize your Discord store to bring in more sales.
Provide exclusive updates and giveaways as incentives to join
One of the great things about Discord is that you get to choose who to add to your channel. This allows you to maintain order in your community by only inviting engaged users who match your target audience.
To entice people to join your server, offer them incentives like access to exclusive content and members events. Promise to provide exclusive updates to ensure your members know what's happening with your game. Make sure your offers are of interest to your users to encourage subscriptions.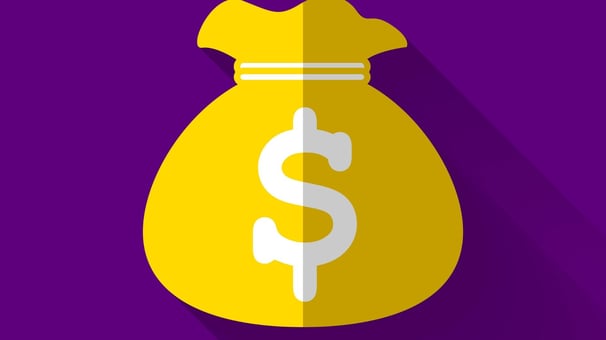 Offer discounts and bundles
Mobile game marketing is all about providing real value to your community members, and there's no better way to go about this than by offering discounts and bundled deals. When you announce the launch of your new game, give away special discounts to the first 300 community members. This will spark an interest in your game and spur community engagement in your server.
A gaming marketing agency can help you create exclusive offers for your community members.
Gather valuable data about your audience
Your Discord channel is a fantastic avenue to collect valuable data about your audience. When you post content and offers on your channel, monitor the engagement to see how community members react to them.
Analyze the user activity to understand the content formats and offers that are popular with your audience. Use Discord server insights to study your audience geography and understand where most of your community members come from. Work with a game marketing agency to aggregate your data and learn more about target users.
Promote within communities
There are many video game communities on Discord that allow you to promote your own server. You can submit your invite link and server description to these communities to promote your server.
To identify Discord servers to advertise on, search for servers with the "advertising" keyword on the server listing. When you find appropriate servers to advertise on, submit your link and description. Ensure the server description is as descriptive as possible to give potential members an idea of the benefits and the type of content they can expect when they join your community.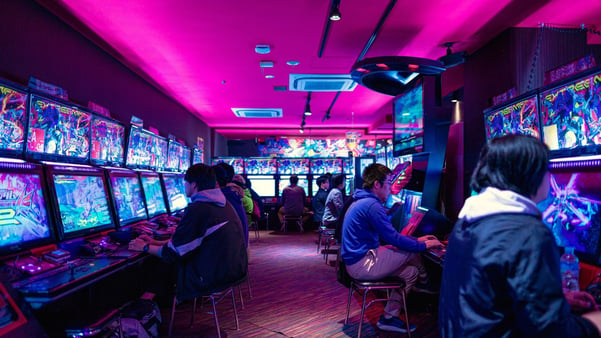 Directly respond to customer enquiries
Research by Social Media Today shows that 67 percent of buyers use social media to seek resolutions from brands on the issues they have. Players within your community will, therefore, use the platform to get answers about your game.
Directly respond to their enquiries and offer solutions to the problems they have. When you find that a member has raised an issue on your server, click on their name and respond to their query privately.
Using Discord to solve customer issues creates a community environment that will see you earn the trust of current and prospective clients.
Join Discord's Partner Program
How better do you market your game on Discord? By signing up for its partner program. This program for "active and engaged" communities is open to new and veteran members.
The main benefit of the program is the greater personalization it offers to the participating communities. This means you'll be able to personalize your server with a branded server banner, custom URL, and invite splash. You'll also receive a special badge that makes it easy to find your server from the discovery page.
Engage an indie game marketing company to learn what you need to do to get accepted in Discord's Partner Program.
Figure 2: Discord Partner Program. Source: Discord
Social media is your key to marketing success!
With the right strategy, social media can make your brand stand out among the masses and help you grow into a leading figure in your industry. Get all the tips you need to know in our ultimate guide here: Your Must-Have Guide for Social Media Marketing!
---
Chances are, your players are already on Discord, so you should be too! The platform combines promotion, personalization, and multiple communication methods to allow you to reach out to gamers more effectively.
Game Marketing Genie has the community-building expertise to get you started. We are a game marketing agency that understands how to create engaging communicating channels that will take your game to the next level.
Get in touch for expert tips on how to use social media to grow your game.