The Must-Have Guide to Social Media Marketing for Video Games
by Game Marketing Genie, on 17-Feb-2021 14:56:51
Ah, social media. We're all familiar with the popular platforms out there, and may even have a few accounts of our own! But are you aware of the incredible power it has to market your business, products and services? Even if you think you do, there's a lot to be known about social media marketing. Fortunately, we're here today with our exclusive guide that has everything you'll need to know.
---
Menu
Jumping on the right platforms
There is such a wide variety of social media platforms out there, all with their own different user base sizes, demographics, content types, style of use and special features. With this plethora of options, how do you decide which ones are essential for your business?
With the massive number of people present on one form of social media or another, you've got to pick the place that you've got the best chance to connect with them on. Regardless of the industry that you're in, you can be assured that your audience is out there on at least one platform.
The right platform can help you market your products, connect to your audience, build lasting customer relationships, establish yourself as an authority in your industry, and more! But how do you find them? Don't worry, we've got you covered.
There's a few things you'll need to consider, which we've compiled into a helpful checklist that'll get you started on the right foot. Use our tips to learn How to Find the Right Digital Platform to Promote Your Brand!
So you've done all your research, you know your business and audience inside out, and you're ready to jump onto social media. But which platforms will you choose? You've got the know-how, now you just need the options to choose from.
That's why we've created a blog that'll tell you exactly what platforms you need to be on. Learn more in 10 Social Media Platforms Your Gaming Studio Should Consider.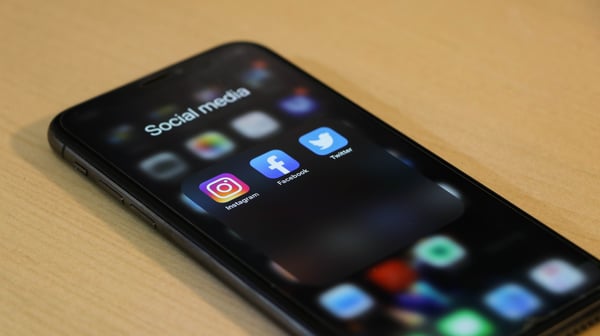 The platforms to reach gamers on
At Game Marketing Genie, we know how to get your game to your audience. We also know that as a gaming studio, you'll need a little bit of insider knowledge to help you choose the right strategies for your game marketing.
Luckily for you, gamers thrive on the Internet, and also on social media! From sharing the latest gaming news and content, to connecting with like minded fans and similar brands, social media is the place for video game lovers to be. Of course, social media has a range of benefits for gaming businesses too.
Social media platforms boost your brand presence, provide incredible targeting opportunities, help create gaming communities, and are overall the perfect tools to get that dedicated player base you deserve.
While we've given you the tools to help you decide the platforms that you should consider, we haven't given you our gaming expert insider tips to help you as a gaming business owner. Get the information you need in our guide, What Are the Best Social Media Platforms to Reach Gamers On?
Your social media marketing strategy for success
You've got your social media platforms all set up - or you have an idea of how to set them up - but do you have a strategy that will make them a success? If yes, is it working? If not, where do you begin?
Naturally, without a considered strategy, your marketing campaign will fall short and your resources will be wasted. For many businesses, a powerful social media strategy is the difference between success and failure.
There's a lot you can consider when creating a customized social media marketing strategy. From goals and scheduling to incredible content and data analysis, you need a detailed plan that will help you make actionable decisions and notice opportunities for optimization every step of the way.
Ready to get started? Get all of our tips on how to build a modern social media marketing strategy here: How to Build Your Social Media Marketing Strategy For 2021.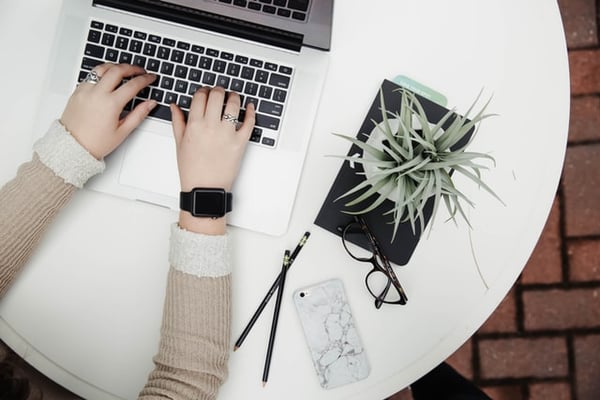 Your guide to getting reach
Some 96% of all small businesses use social media marketing to connect with their customers. If you consider that this statistic is for small businesses alone, you would imagine that an even higher percentage of large enterprises also use social media. This means that if you don't have an incredible social media marketing plan you will be left behind.
It's not enough to just post content on your page and hope that your audience finds it. You need a strategy that'll get your brand out to those that are interested in your business - and you can do it with good reach.
Reach is the estimated number of potential customers that have seen content or advertisements from your brand. If 300 people have seen an ad you've released, then that same number is your reach. These people must have actually seen your content, rather than just have had it appear on their screens.
In our blog, How to Get the Best Social Media Reach for Your Video Game, we discuss the different types of reach and how you can implement social media marketing strategies to get the best results.
Making the most of Facebook
You've created an amazing game, full of rich experiences and exciting gameplay. Everyone that tested it loved it and are eager to recommend it to their friends. You've put your game on the mobile app store, a PC platform like Steam, a console-specific marketplace or even in physical stores. But for some reason, you're just not getting the players you desire. Perhaps you've overestimated your target audience's size or created an ineffective marketing strategy. While these reasons might be the case, it's more likely that the truth is simply that there are millions of video games out there and yours just isn't getting that reach!
With more than 600 million gamers on its network of platforms, Facebook is one of the best outlets that you can harness to get the traction you need. There are many benefits of using Facebook to market your video game, including the platform's detailed targeting abilities, its cost-effectiveness, and its detailed analytics system.
Sound like something that could help your game succeed? It is! Find out more about why you need it in Facebook Video Game Marketing and Why It's Essential.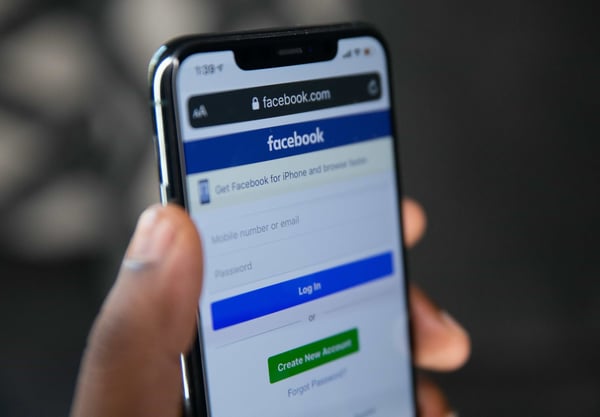 Try out Instagram marketing
Video games are visual, so why not try out a purely visual platform like Instagram? Instagram is most used by the younger age bracket, and coincidentally, this tends to be the demographic into which video gamers also fall.
And with all the brilliant content formats you can use here, you've got so many ways to show off your game! You could try:
Reels
Carousels
IG Live
Single image posts
And more!
What we're saying is if you're not on Instagram yet, it's time to jump onboard! Get started with 10 Instagram Marketing Tips for Video Game Devs.
Discord - a platform made for gamers, by gamers
What would a social media strategy for video gaming companies look like if we didn't mention Discord? Discord was made by two video game lovers to provide messaging and chat options to gamers, and has since grown into the number one platform for game-related communication.
With servers, mods, links, custom emotes and an incredible range of personalization available, this is the perfect hub for any video game studio who wants to take their audience engagement to the next level.
What do we mean by the next level? It's simple - Discord is more than just a simple customer-facing platform. It gives you the tools to reward, chat with and empower your players in order to transform into advocates for your game.
What are you waiting for? Make Discord part of your social media strategy today with our articles that'll tell you How to Use Discord to Market Your Game and Reach More Players!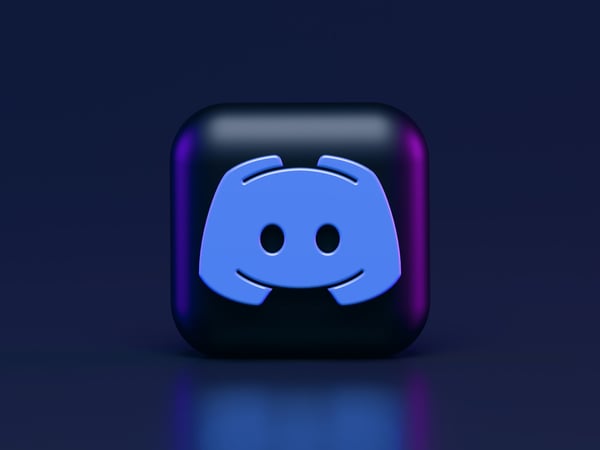 Reddit game marketing
As we already know, communities are a big part of how game devs are able to reach their players. You don't HAVE to make your own community (though we do recommend it), as you can join others on platforms like Reddit.
But don't think it's as easy as creating a Reddit account and posting on a forum like r/gamedevs though. There are a lot of things you need to consider and rules to remember. But with the potential it has for marketing and such a huge market share of gaming audiences, it isn't something you can afford to miss out on.
Learn more about getting organic leads here in Reddit Game Marketing: How to Get Organic Results.
BeReal in 2023
Wanna test your chances on a platform that's recently started surging in popularity? Then it's time to BeReal!
BeReal is a photo-sharing social media app that gives all users in a general location (who share similar time zones) a notification to post one photo daily (a selfie and a forward-facing image in one, similar to a mobile FaceTime layout).
And it's random, which means it's unfiltered. Users can retake their photos as many times as they want (within the allowed timeframe), but this number is shown to their followers.
Sounds cool, right? It is! But it can be difficult for game devs to come up with a marketing strategy for it. That's why we're here to help — check out our guide: BeReal Social Media: 5 BeReal Game Marketing Strategies.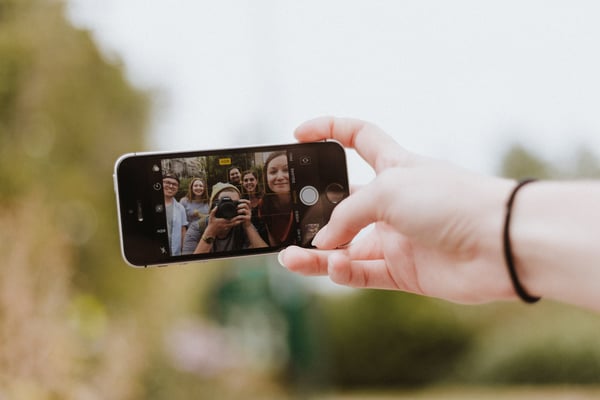 10 post types you can try
Who doesn't love to see a little sneak peek into what their favorite game devs are doing? Or have the chance to enter an amazing giveaway just by liking and tagging a few friends? Chances are you've seen and even engaged with posts like these yourself. And you've probably noticed that many other people have too, especially when compared to the other kinds of posts that are up on social media.
If you want to get engagement, you'll have to think outside the box and be prepared to do something a little different. After all, your potential players won't engage if they don't see any value in what you're posting.
This is why we created a guide to ten exciting social media post formats that you try to do something new. Check it out here: 10 Engaging Social Media Posts You Can Use To Market Your Game!
Boost your social media marketing
As you'd be well aware of by now, social media is more than carelessly uploading something random to your pages. While you've got to have the right content, you also need the best techniques to give your socials that little bit of extra flair.
So, what does it take to get your gaming social media to the next level? How do you build a consistent routine? We've got all the answers for you in Social Media for Gamers: 10 Ways to Boost Your Game Marketing.
A strategy you should consider - video marketing on social media
Video truly is the king of all content marketing. An incredible 4.6 billion video ads alone are watched on a daily basis, which means that if you're not investing in video, then you're getting left behind and your competitors are being favored.
But don't worry! Creating valuable video content isn't difficult and can be a great form of storytelling for your business. We've seen that content consumption has been largely drifting to video-centric platforms like YouTube and TikTok, and that video content tends to outperform that of image or text-based content on other social platforms. It is no wonder that marketers are turning to video to get the engagement and conversions that they desire.
Great video is the result of a well-planned content strategy. You need to ensure that you know what your videos require to be amazing. Luckily, we've got all those tips in our guide which will tell you How to Make the Most of Videos In Your Social Media Marketing Strategy.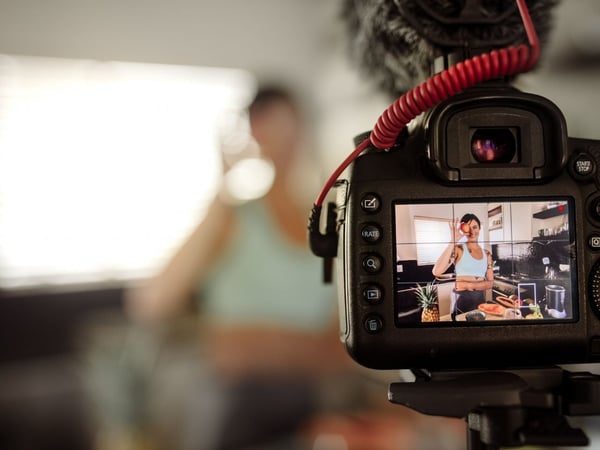 Social proof is your ticket to organic traffic
While paid ads are amazing for getting results, it doesn't mean you shouldn't try using organic marketing as well. Used together, paid and organic traffic is your answer to getting and retaining loyal customers. Word of mouth is an important and powerful marketing technique that you can and should harness. Why? Because of a little thing called social proof.
Social proof explains the phenomenon where people copy the actions and behaviors of others in an attempt to replicate the correct behavior in a given situation. For example, if your friend says they love a particular mobile phone and wouldn't consider buying any other, then it'd put that one pretty high on your list of considerations, wouldn't it?
So, how do you get people to start spreading the word about your business? The first step is to read our blog! Learn more in How to Use Social Proof In Your Marketing Strategy.
Management is key for an effective social media marketing strategy
Your planning, budget, content creation, and optimization strategies will all go to waste unless you have an actionable social media management plan.
Social media management is the practice of creating, publishing, managing, and promoting content on social media platforms. Essentially, it is the combination of everything you need to do with your social media marketing strategies. The management part really comes into play when engaging with your audience. Practicing good social media management can lead to an increase in brand awareness, visibility, authority and loyalty.
Learn more about the benefits of having a dedicated social media management plan with our guide here: Video Game Social Media Management: What It Is and Why It Matters.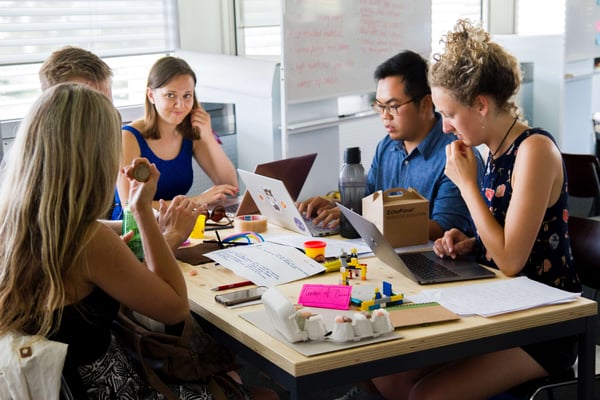 Your guide to responding to brand criticism
In your social media marketing journey, it is likely that you may come across some less than happy customers. And this is normal! When customers feel they have been wronged, it is easy for them to go online and air their frustrations. It is also easy for you to reach out and offer solutions to establish yourself as a business that cares for its customers.
How you respond to this feedback will affect how your business is perceived by the public, so you must ensure that your replies are helpful, inoffensive and valuable to your audience. Responding to feedback in a helpful manner is one way of providing great customer service, as you can show your audience - both potential and current - that you value their time and money.
Let us run you through the common types of negative feedback, how to respond to them, and why it is so important in our guide: How to Respond to Criticism to Improve Your Brand Image.
Social media marketing on a budget
It's true - social media marketing can be costly. But this doesn't mean you HAVE to spend a lot of money to promote your business on these platforms. It also doesn't mean you have to take sketchy routes to get results.
At Game Marketing Genie, we understand that many of our clients are smaller indie developers and businesses. And while many of our result-driven strategies do require that extra little bit of spend, it doesn't mean we haven't got all the insider tools, tips and techniques for those who need to keep their budget lower.
Does this sound like your company? Well, you're in luck! Here's our guide to everything you need to know about How to Do Social Media Marketing On a Budget!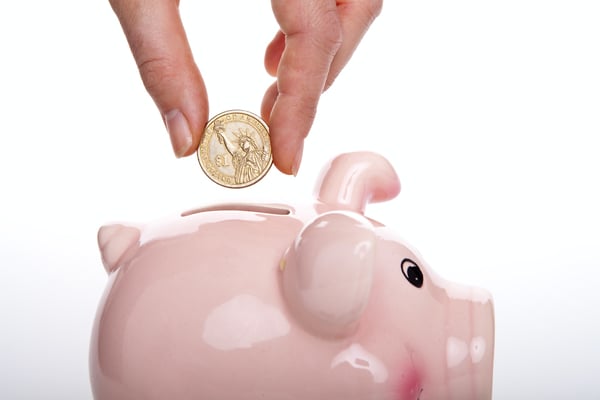 ---
Social media marketing might sound like publishing a few articles on your Facebook page, but it is so much more. Planning, content creation, management, optimization, and more all need to be part of your overall social media marketing strategy if you want to succeed.
Want more information on how the team at Game Marketing Genie can help you make the most of social media? Get in touch today, we can't wait to get you started on the path to triumph!