How to Get the Best Social Media Reach for Your Video Game
by Game Marketing Genie, on 13-Mar-2020 13:31:34
You must exist on gaming social media so your customers aren't snapped up by competitors — because if you're not connecting with your customers, then you're not succeeding as a business.

It's no longer enough to simply post content and hope it reaches your audience. You need to have a strategy that gets your game out to the people most interested in your product or service - and you can do that organically or through paid methods.

But first, you need to understand what reach is. Reach is the estimated number of potential customers that have seen content or advertisements from your game/brand. If 300 people have seen an ad you've released, then that same number is your reach. This differs from impressions, as reach directly refers to the people who have seen your output — not just the screens on which it has appeared.

This metric is most important, as your ads and content mean nothing if your customers aren't seeing them.
Organic reach
Organic reach refers to the content you send out without paid support. The average organic reach for a Facebook post is 6.4% of the page's total number of likes, as We Are Social mentioned. This is just an indicator, as many brands don't produce interesting or engaging content and have less activity that will see lower reach rates.

It is difficult to make your organic reach count, so check out a few tips we've got to help you use it as effectively as possible.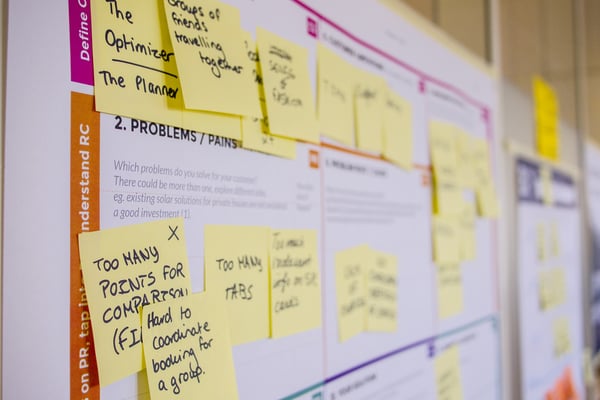 Focus your efforts on the social media platforms your audience uses
You don't need to have a presence on every gamer social media platform. Your audience won't consistently use every social media outlet either - so you should only be investing your time into platforms that will provide value to them. Finding the best locations can be challenging, so you'll need to take the time to understand your audience's behaviors.
Look at these areas to begin:
Demographics: what type of people make up your audience, and where do these people usually exist online?
Competitors: where are the other players in your industry posting?
Analytics: how do people get onto your site? Is your content being shared to any specific platforms?
The audience themselves: ask them! Use surveys, emails or even call some of your trusted clients to find out the platforms they use on both a business and personal level.
Popularity: where do people most often find information about your industry?
Optimize your page
One key thing- algorithms- determines where and when you show up online. Much like search engines, every aspect of your social media pages can be adjusted and optimized to make you more visible.

If you want to have a trusted and memorable game, you need to ensure your content (and the page itself!) is optimized to perform.

Do this by using some methods that can work for various parts of your business strategy:
Memorable username: if your username isn't easy to remember, then you won't be the first choice amongst your audience.
Recognizable photo/logo: your logo needs to help your audience envision a game that they trust.
Content: keep your content valuable to your audience, and ensure that their engagement doesn't drop off because it's too long, too dull or too hard to read.
Keywords: keyword-rich descriptions matter for your social media pages - but don't overload them or sound unnatural, as this will hinder your ranking.
Links:

having trackable links back to your website helps establish your credibility within the algorithm itself.
Quality over quantity
Your content needs to be attractive, relevant, and valuable if you want to reach new audiences and keep them as advocates of your game. Posting frequently will cause your audience to lose interest, and you risk losing potential customers. You need to make sure your material stands out and provides value so you don't get lost in the endless social media posts.

On average, there are 1,500 stories that could appear in someone's News Feed each time they log onto Facebook. But the News Feed displays only 300 of these - these are the stories deemed to be most relevant to the user.

The quality of your content is vital to your game's success - and posting more isn't going to help you. You should make no specific number of posts each day, so your frequency should be based on your goals.

Different sources recommend different posting frequencies, but you should post on each platform you choose at least once a day, if not more for particular sites.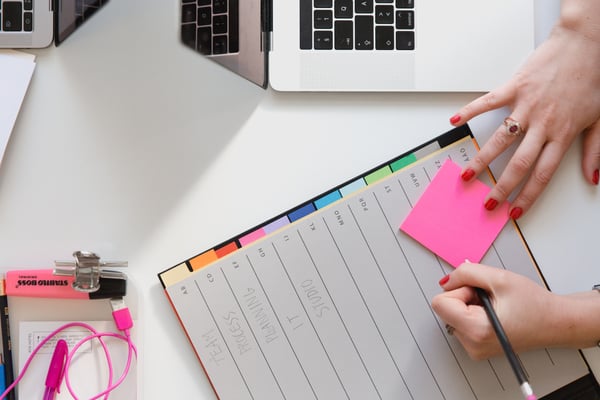 Organic post targeting
Your targeting abilities are limited by the platforms you use, the demographics of your audience, and your spend. Paid ads allow you to tweak the demographics you want to reach, but organically you've still got the option to play around with a few things that might reach your audience better.

For example, if you travel to your Facebook page's settings and select "General," you'll notice a section called "Audience optimization for posts." If you select the checkbox, you'll have the option to customize your targeting when you create a new post through "Publishing Tools."

You can specify this audience by changing the visibility from "Public" to "News Feed targeting." This gives you several options you can change to make your audience more niche.

There are seven options on Facebook that you can currently choose from:
Interests
Age
Gender
Locations
Languages
Relationship status
Education level
Similar options are available on Twitter, and there are strategies like hashtagging that you can use on other platforms. What you change will depend on your business focus and goals. But be wary - changing too many things will make your audience too niche, and reduce your reach.
Interact and engage with your followers
Being cold, calculated, and over-professional won't cut it on social media. You need to be a brand that is reliable, present, customer-focused, and authentic to generate true customer loyalty.

This is easiest when people come directly to your page and write to you. Replying to their comments and messages will help you build a good reputation that shows you are helpful and can be trusted. You want to present yourself as a business staffed by real people and make your customers feel like they are on the same level as you.

This relationship is one of the most important additions to your business and can create a ripple effect throughout your audience.

But remember that your reach won't count if you're only reaching your audience. You need to engage them too, and we've got all the best tips for you in our article, 10 Ways to Increase Social Media Engagement, over on our sister company's blog on Growth Marketing Genie.
Sometimes your organic reach isn't enough though. And you've got to face it - all the biggest brands do paid marketing, so you might need to branch out your budget.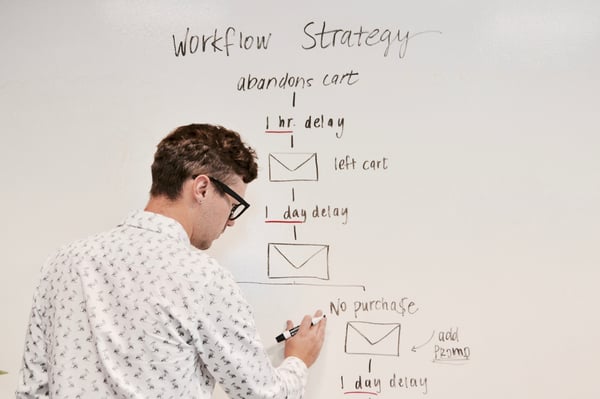 Paid social media
Sometimes the easiest way to do things is to let someone else do it for you. Paid social media advertising is a marketing strategy that prioritizes the placement of your ads across your platform of choice for a fee to the platform itself.
There are many benefits to paying to promote on social media. Let's go through a few key examples.
Your reach is more niche
Social media platforms serve as a database full of people that might be interested in your game. People are willing to share their interests, hobbies, job title, and more - and you can target them directly based on this information. You don't need to hope that someone searches for one of your keywords; you can simply bring your ad or content directly to them.

Select demographics in more detail than organic reach across multiple platforms - and only reach the types of people you have selected. This is perhaps one of the most significant benefits of paid ads, as you won't waste time or money trying to target people who won't ever show interest in your game.
You get some useful stats
The analytics available on social media platforms can provide helpful insights into how your output is performing.

While you can get this data on your organic posts, the data from paid social media promotions gives you a greater insight into how your audience looks, responds, thinks, and interacts with your content. Why? Because you've got a greater reach and, therefore, a higher sample to gather insights from. This data can be employed in future game marketing strategies as well.
Your content becomes more valuable
You spend priceless time planning, creating, optimizing and distributing your content, so why not make sure it reaches its intended audience?
Paid social media can get traction on your existing and future content by giving it support to reach areas that it otherwise wouldn't have organically. It can also help bring in people that click through to your website, engage with other material and share you to a wider audience.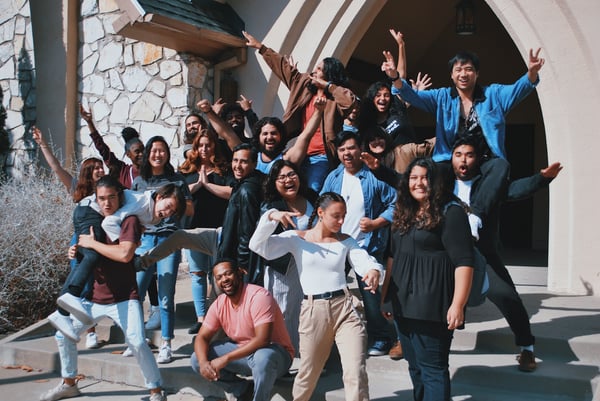 Social media is your key to marketing success!
With the right strategy, social media can make your game stand out among the masses and help you grow into a leading figure in your industry. Get all the tips you need to know in our ultimate guide here: Your Must-Have Guide for Social Media Marketing!
---
At the end of day, social media is one of the most powerful tools you can harness to get your name out there and start bringing in customers. Organic or paid - the method you choose is up to you, but you need to know how to mobilize it to perform in the best way possible.
Getting help with your social media marketing strategy needs is the first step towards creating a solid campaign that brings you a positive ROI. Game Marketing Genie is a game marketing agency comprised of industry professionals that are skilled in content creation (including imagery, video and copy), optimization, analysis, strategy planning and more. We can help you get the reach you need to help your business rise to the top of the marketplace.
Want to know more? Check out our social media marketing strategy page to find out how we can help you!