Social Media for Gamers: 10 Ways to Boost Your Game Marketing
by Game Marketing Genie, on 29-Nov-2022 11:49:24
The video game industry is thriving and is expected to keep expanding.
If you're releasing a new game, there's a good chance you aren't aware of the sprawling opportunities waiting for you.
According to PwC's Global Entertainment and Media Outlook 2022-26, the global gaming industry is expected to be worth $321 billion by 2026.
The market is more competitive than ever, with established development studios and indie developers competing for the same audience.
Figure 1: Global gaming industry revenues are predicted to surpass $320 billion by 2026. Source: PwC
What you must be concerned with is how to maximize the potential for your video game to reach the right consumers (hardcore gamers) and develop a new consumer base who may find your game interesting (hobby players). Here's the thing: marketing can be difficult, especially when you're targeting a large, yet niche, industry like video games.
So, how do you get your slice of the action? What does it take to grow your gaming audience and promote your game on social media?
Excellent questions! In this post, we'll show you how to harness the power of social media for gamers.
1. Use the right posts
So much of gamer social media is focused on building anticipation. Building hype gets people talking about your game and checking it out.
After all, curious people find it challenging to resist the urge to peek. Offering behind-the-scenes content (or a game trailer) is an excellent way to satisfy that desire and, as a result, help them better understand what to expect from your game.
Gamers are constantly on the lookout for new content in real-time. You can use live streaming to notify your fans about new product launches, competitions, or news. The live stream feature is inbuilt on YouTube, Facebook, Twitch, and many other platforms. You can also use Instagram Reels to share entertaining content.
Some other engaging post formats include:
Giveaways
Hold cosplay and fanart competitions and award a lucky winner with an in-game or physical prize. Incorporate "tag a friend" or "follow our account" into your giveaway rules to spread the word about your exciting game and collect some UGC!
Beta programs
It's an excellent strategy to nail two targets at once. You can promote your game as you build an early audience or collect funds for your game. Meanwhile, players get an opportunity to share feedback or expectations.
Offers
Entice your players with great discounts or offers to sweeten the deal or pique their interest.
Game updates
Maintain the spotlight on your game by giving regular updates, news, and tidbits to your audience. Nintendo's announcements almost always generate a flood of comments and shares, and the levels of engagement on Nintendo's Direct posts are self-explanatory.
Figure 2: Use social media to share game updates. Source: Nintendo of America
That's only some of what you can do with your posts. Here is a detailed guide on 10 Engaging Social Media Posts You Can Use To Market Your Game.
2. Keep it visual
Games are all about movement, astounding graphics, accompanying sounds, and the visual aspect. They already have the assets you need for your social media pages.
According to Buffer, visual content is 40 times more likely to be shared than text-based content on social media. So show it! Whether it's a new feature, a twist you're about to release, or a graphic of your most recent update. Make it interesting, fresh, and engaging so that people can't help but share it.
GIFs and memes will never disappoint, as they effectively engage gaming fans on social media. Consider this Nintendo meme: a funny visual always gets attention.
Figure 3: GIFs and memes about your game are great to share on social media. Source: Nintendo
3. Influencers + social media is a match made in heaven
Do you want to increase your user base? Collaborate with influencers!
Influencers can help you get your game noticed by exposing it to their audience. According to a report by YouGov, the global number of gaming influencer followers has risen from 9% to 15% among active gamers and 20% among heavy gamers.
Many of them can be found on YouTube, Twitch, and Facebook. Of course, choosing the right gaming influencer is critical. PewDiePie, for example, is one of the most popular YouTubers. But he may not be the right person for you if you are developing mobile indie games (especially now that he creates primarily non-gaming content).
You'll need to collaborate with those who have an audience that you know will enjoy your game as much as you do. Once you've found the right combination of an influencer who genuinely likes your game and an audience who agrees, you're almost there.
As a busy developer, don't put off influencer campaigns just because you don't have the resources to collaborate with influencers.
Atisfyreach is a perfect solution for gaming studios looking to try out influencer marketing without spending a ton of time behind it. The AI-based platform simplifies influencer discovery, campaign management, contracts, and payments, so brands can quickly scale up their influencer marketing.
Also, don't miss this guide — Influencer Game Marketing: How to Get Streamers to Market Your Game.
4. Community, community, community
The world's biggest games are only as successful as their communities.
You can create a fanbase for your game when you provide value to your audience, respond to their questions, and acknowledge their viewpoints.
Make the most of social media's potential. Some of the world's largest online community platforms grew by serving gamers of various niches — like Discord. Reddit has enormous gaming communities. It's no coincidence that gaming is the fourth most-subscribed subreddit. Whether your game has five million or five thousand players on Reddit makes no difference. Someone will always want to share their thoughts, comment on updates, and ask questions.
Facebook groups, fan pages, and Discord channels are excellent places to find and aggregate your fans. While pages are public, groups and Discord channels can be private, giving your fans the feeling of being in a secret club.
Building an engaged community will bring you a devoted fanbase who is enthusiastic about your game. That is, in the end, every developer's dream.
This is a challenging task; it requires significant time and patience. But it is well worth it.
Among Us - the game that rode the waves to the top all because of community
It's common knowledge that content creators and streamers propelled Among Us to success. The story of how timely Steam promotions helped persuade those unexpected new audiences to buy is less well-known.
InnerSloth's programmer Forest Willard summarized the early signs of success on the official Discord server (which now has nearly 500K members). Despite the server issues caused by the increased traffic, those new players discovered a fantastic game and a developer eager to share the journey with them candidly. Once it was available on Steam, the game rose in popularity even more. Reviews started pouring in and enticed even more players.
One of the Among Us community's talking points is how and when they discovered the game, and fans felt connected to the success story.
As the game's popularity grows, InnerSloth's communication strategy remains simple - make players feel valued and foster connections.
Figure 4: Among Us is loved by its community of fans and promotes social connection. Source: Steam
5. Don't ignore paid marketing
Organically reaching your audience is great, but you might need a little extra boost to target the right audience.
All major social media networks also function as ad platforms; you must use this when promoting your game. Paid advertising will provide your game with quick and scalable results, high visibility, and well-targeted users.
The ad network you choose will be based on your target audience, budget, and game type. All of these ad networks now offer a wide range of options for advertising mobile games, including various targeting options and ad formats.
Video ads are the most effective ad format for mobile games on social media. They typically have a higher CTR due to their highly engaging visual content. This is especially useful for mobile games because it gives players a preview of the actual in-game experience.
6. Only boost the posts that matter
You may be working with a limited budget for your marketing activities. So remember that you don't need to put money behind every post. It is better to set aside some budget for paid during campaigns such as:
Giveaways
Special events
Feature announcements
Promotional offers
Boost posts that have a high level of engagement and reach. If a particular post is performing well organically, it's worth investigating whether boosting it will benefit your following. Try making it a part of your weekly posts.
Utilize all available tools. The majority of platforms display boosted posts' insights and provide targeting options. Use these features and custom hashtags to make your content more strategic, especially when gathering information about your audience.
Keep an eye on things and make adjustments as you go. Boosting a social media post can help inform larger advertising campaigns by determining which posts work well as ads and what your audience finds attractive. Keep track of what works and make adjustments as needed.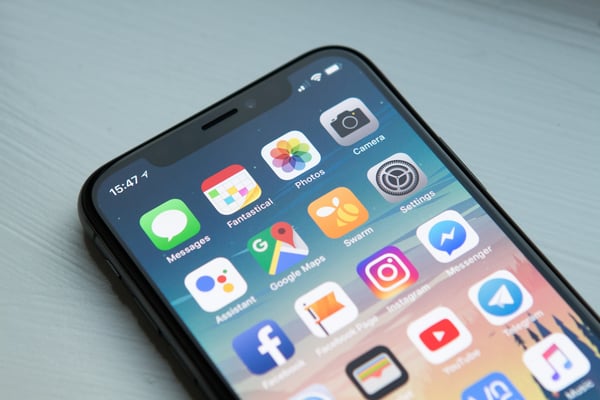 7. Be open, honest, and present
Social media for gamers is a way to connect, so use it to win hearts, not simply sell. Listen to your audience by tracking mentions and responding appropriately. If you receive negative feedback or issues, find the root cause and offer solutions. Online communities are great places to get feedback for your games, so use them to create a game that people will want to keep playing.
8. Keep it light
As mentioned earlier, keep the fun (the point of playing games, after all) even in your social media strategy. After all, games and their developers can only take themselves seriously for so long before their audience loses interest.
Start firing up that gray matter and thinking of witty, wacky memes regularly, and you'll notice a significant difference.
9. Don't try and do it all once if you can't
It's easy to want to dive all in on all the platforms at once. But social media marketing is more than publishing the same posts on all platforms. You need to start small and concentrate on one or two to gain traction and see if you are applying the right strategies. You can always add more once you feel comfortable marketing your video game.
Need help figuring out where to start? Read this: What Are the Best Social Media Platforms to Reach Gamers On?
10. Keep it consistent
You've probably heard hundreds of times that consistency is the key to social media success. So, listen to it again: be consistent with your social media marketing efforts, period. Be in it for the long haul, and only then will you see the results you are hoping for.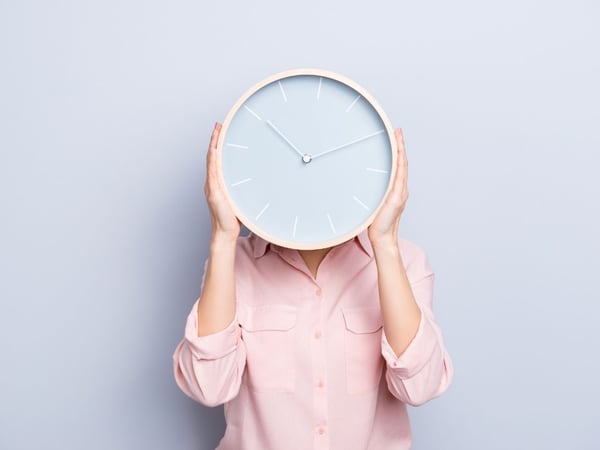 Your gaming social media guide
Social media can help you grow into a leading player in the gaming industry. So, get started with Your Must-Have Guide for Social Media Marketing!
---
Social media for game marketing is great, but...
It can be exhausting for developers. You must manage what feels like a billion platforms, each with its quirks, workflows, and best practices. There's the growing user awareness of social media algorithms, the never-ending flood of content to compete with, and the deluge of negative comments.
But there's a reason why developers are on social media: it's where the action is. It is the best way to connect with players who enjoy your game despite all the chaos. With social media best practices changing regularly, it's a good idea to check in with the experts now and then.
Or let a full-fledged marketing agency handle it for you. At Game Marketing Genie we've run countless social media campaigns for games. We create accounts, curate content, develop ad campaigns, and nurture your audience for assured conversions. We also help game developers create paid ad strategies for their DIY game marketing and any other support you may need.
Want to create space in social media for your game? Let's chat today about how our gaming marketing agency can make the most of your marketing opportunities.