How to Find the Right Digital Platform to Promote Your Video Game
by Game Marketing Genie, on 27-Apr-2020 13:57:14
Social media has been one of the most significant developments of our time. It has simplified our interactions and made it easy to connect with people across the world. Businesses have not been left out on this social media craze, with marketers turning to the different platforms to promote their products and reach new clients.
The success of social media as a tool for brand promotion is premised on the fact that the average person spends about 2 hours on social media every day. This makes consumers more reachable than ever, which means that having a precise digital marketing strategy is one of the most effective ways to boost sales and company performance.
To do this, gaming studios need to identify the best platforms to build their online presence, but with all the options available, this can be quite overwhelming. In this guide, we highlight the process gaming studios need to follow to identify the right platforms for promoting their games.
How to find the best platform for your game
With all the effort it takes to run a business, it is impossible to find time to have an active presence on all the social media platforms. Companies need to narrow down their choices to a few platforms to ensure the best return on their investments, and here is how you can find out what will work well for you.
Identify your company goals
Gaming companies need to link their social media channels to their high-level business objectives. If it's not clear how a particular platform will help you achieve your goals, then that channel should not be adopted for brand promotion. Some of the goals you may hope to achieve through social media marketing include:
Brand awareness
Brand awareness includes greater brand recall and familiarity with a company's products. Businesses with this particular goal should choose established platforms with a huge following and avoid upcoming or niche sites. Another effective method for brand awareness is through paid advertising, and you will find social media advertising plans that generate high ROIs. Facebook Ads is an invaluable tool for brand promotion as it allows businesses to reach a large and highly targeted audience.
Sales gen
As a gaming studio, you could also be looking to generate sales by marketing your game on social media. People have embraced the concept of online shopping and are more open to purchasing products or seeking services through online means. To effectively sell online, your marketing messages should be aimed at a targeted audience. Most online advertising plans allow for this targeting, and this will help reach a highly responsive audience.
Lead gen
Most businesses also use digital marketing platforms to connect with potential clients and generate valuable leads. Lead generation is the first step in the customer acquisition journey as it allows businesses to establish relationships with potential clients before converting them into paying clients. LinkedIn is the ideal lead gen platform for B2B marketing, while Facebook and Twitter are highly effective from a B2C perspective.
Conversion
To convert leads, gaming studios need to educate their target players on the importance of their game and how they address their entertainment needs. Your company may have promising games, but without the right outreach mechanisms, you may find it hard to attract players and penetrate the market. Social media is a nice tool for educating potential players and generating brand loyalty through targeted posts, how-to videos, and infographics.
Read more about brand loyalty and social media in our blog on Growth Marketing Genie: How to Increase Brand Loyalty with Social Media Marketing.
Traffic
Some websites have nothing to sell on their platforms and even give away information for free. Such websites use display advertising to monetize their sites, and to do this effectively; they need a lot of raw traffic to click on the ads. Content marketing and SEO are some of the best digital strategies that can be used to generate traffic.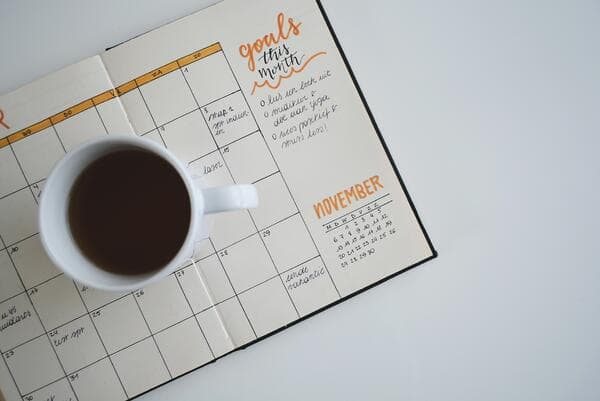 Define your budget
Before initiating any social media marketing campaign, you need to define your budget to ensure the proper usage of your marketing funds. The budget allocation should cover all the costs of promoting online such as paying for advertising on the platform and the fees for the digital marketing staff. Social media management is a professional service, and businesses need to hire top talent to perform this role. How you interact with clients on social media will affect your brand reputation, and as such, businesses need to hire people with excellent customer service skills.
You also need to have dedicated social media managers to ensure prompt responses to gamer queries. Players are increasingly using corporate social media handles to make inquiries, and should a business take too long to respond; they may lose potential clients to their competitors.
There should also be an allocation for content creation services and payment for graphic designers, photographers, and videographers. Studios need to ensure that they are posting high-quality content on their social media pages to spur user engagement, and they will have to pay professionals to create such content.
Research where your audience exists
After setting your brand goals and aligning them with your social media platform selection, the next step is to find out where your target audience exists. You need to identify the platform your audience spends the most time on to ensure your marketing messages are properly received. Effective online marketing strategies are informed by user demographics, and gaming companies need to use these data-driven insights when selecting social media platforms.
For instance, based on demographics and active engagement Pinterest is dominated by female users, and your sales figures will be low should you use the platform to promote men's only products. Snapchat is popular with young users, and this makes it less ideal for businesses that sell products for seniors.
Facebook has a wide reach than all the other platforms, and it can be used to reach any type of general consumer. LinkedIn is better for professional use and is helpful in reaching out to industry leaders and business owners. With its narrow focus, LinkedIn can also be used for B2B lead generation and general networking.
Instagram is a highly-visual media that relies on images and videos for conversations. It is popular with a young audience, and this makes it the best platform for businesses that want to promote a visual product - like video games!
Keep all of this in mind when you select the right platforms for your game.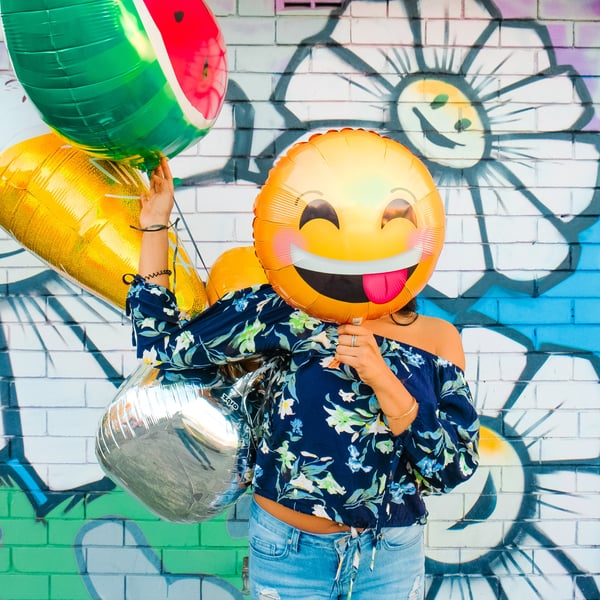 Research what your competitors are doing
Other than finding the platforms your audience spends the most time on, you also need to research and find the platforms your competitors are using to promote their games. This information is vital as it will help you understand the industry and how users respond to marketing messages.
You should analyze the type of content your competitors post and how the content is received. You should be particularly interested in the user interactions of the post, such as the likes and shares, as this shows how popular certain posts are. This information will guide your social media marketing strategy, as you will know what type of content to post to spur user engagement.
Determine the types of content you want to create
Certain content formats are more suited to specific social media platforms, and this is something you should consider when designing your social media strategy. The content posted on your social handles should enhance your brand identity, and this is only possible when you use the right content format for your posts.
If you intend to post industry-specific content such as company news, whitepapers, and industry updates on your social media pages, then the right platform to use would be LinkedIn. Such type of content is suited to B2B audiences who are predominantly found on professional networks.
Businesses that post short-form video content that's targeted at younger users should choose Instagram, Snapchat, or Periscope as the ideal platforms for their brand marketing. If the video content is longer and universally appealing, then they should use YouTube, which is one of the largest search engines in the world. Facebook and Twitter have also been found effective in generating high user engagement with video content.
Brands with engaging games should consider Pinterest for sharing image-based content. A case study by Shopify shows that 93 percent of pinners used Pinterest to research, plan, or make a purchase, and this makes the platform a powerful marketing tool for online stores. Instagram is another platform that allows gaming studios to share their brand stories through high-quality image content.
Companies that want to establish themselves as thought leaders in the industry can choose the LinkedIn publishing platform for sharing their editorial content. Medium is another publishing platform that allows users to reach mature readers with their content. 95 percent of Medium users are college graduates, and more than 40 percent earn six-figure incomes or more.
Be realistic about how many channels you can manage
When selecting social media platforms for promoting your game online, pick those that you can manage properly to ensure a superior user experience. The channels you manage should not be too many such that you are not able to operate each one of them optimally. They should also not be too few such that your online brand visibility suffers.
There are automation tools you can use to make simultaneous posts on different platforms, but you will still have to monitor the accounts for user engagement and respond to player concerns. It is for this reason why you need to keep a number of platforms that you can manage effectively to ensure the users get premium services.
Social media is your key to marketing success!
With the right strategy, social media can make your game stand out among the masses and help you grow into a leading figure in your industry. Get all the tips you need to know in our ultimate guide here: Your Must-Have Guide for Social Media Marketing!
---
There are many social media platforms for brand marketing, but you need to ensure you are spending time, money, and effort on the ones that matter. Game Marketing Genie can research to help you find the perfect platforms and create content that is relevant, valuable, and educational for your audience. Get in touch and let our marketing strategy consultants help your game reach a wider audience.
Need more info? Let's have a chat about how we can help you become the business you want to be!