How to Create an Incredible Game App Marketing Strategy
by Game Marketing Genie, on 21-Apr-2020 10:36:48
Mobile devices are used by almost everyone now, from young children to adults in their later years. About 90 percent of the time spent on mobile devices is app-based, resulting in a huge market for mobile apps. This has resulted in an oversupply of mobile apps with a report by Statista stating that there are more than 4 million unique apps available in leading app stores. This figure represents the competition your app faces, and without a meticulous marketing strategy, you will find it hard to gain active users for your app.
The ultimate goal of a mobile app marketing strategy is to acquire users who will become loyal ambassadors for your app and we're going to give you some insights into how you can get started.
What is an app marketing strategy, and why do you need one?
An app marketing strategy highlights how the developer or publishing company intends to attract new users for the app, improve user retention, and reduce churn rates. It includes activities to prompt user engagement and improve the app's visibility on the app store.
While developing an app that functions properly is important, all that effort is worthless if the target audience doesn't know that the app exists. A strong marketing strategy strives to put the app before the target audience to ensure long-term success. It covers the user interaction from the moment they learn about the app until they become regular users with multiple in-app purchases.
It starts by identifying the target audience and their unique attributes. With an understanding of the unique characteristics of their buyers, developers will know how to connect and communicate with the users to get them interested in the app.
Once onboard, developers need to analyze the user in-app behavior to see what aspects of the app need optimization. It is cheaper to retain an existing client than to acquire a new one, and that is why your app marketing strategy should also include measures that cater to the needs of existing clients.
The way you position your app is incredibly important as it will help your app stand out in a crowded marketplace. Users have a lot of options when it comes to mobile apps, and your app's chances of gaining traction are limited should you fail to promote it. Other developers are also spending huge sums promoting their apps with a study by Rioks showing that 31 percent of mobile app budgets were spent on marketing in 2018. To get those millions of downloads for your app, you need a powerful marketing strategy, and we're going to examine how to do this to ensure long-term app success.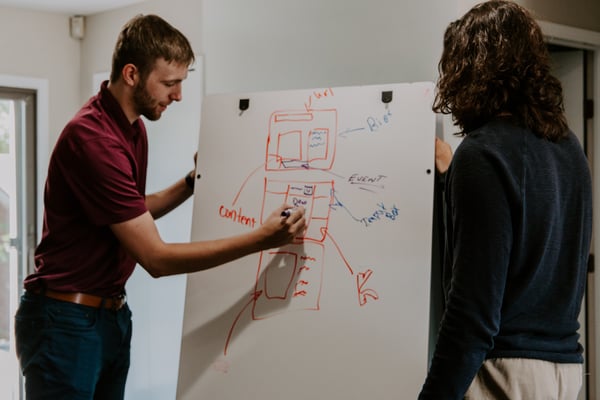 Phase 1: Awareness
This stage occurs before your app is launched, and it entails creating awareness and visibility for it. At this point, you need to figure out who your target users are and how they will discover your app. Promoting the app before launch is important as it creates anticipation - people love new things, and you need to give them every reason to be part of your app revolution.
A proper awareness campaign will have potential users lining up to download your app when it lands, and this makes it an important part of your online marketing strategy. Below are some of the things you need to do at this stage of your app marketing plan.
Conduct market research and understand your audience
The failure to conduct proper market research is one of the main reasons that apps suffer when they're launched on the market. For an app to gain favor with the masses, it needs to address a specific pain point, and this is one of the insights market research reveals.
It will also show the key players in a particular niche, the dominant apps available and the issues that users need addressed in that area. This information will benefit your marketing efforts as you will be able to highlight how your app solves the users' pain points to help your app gain a substantial following early on.
Create buyer personas
A buyer persona details the unique characteristics of the target users of the app. It highlights metrics including age, demographic, interests, background, and occupation. Having a typical profile of a buyer, it is easy to customize the app marketing strategy to your users' preferences.
Developers are able to better target potential buyers with their marketing campaigns as they understand the social platforms their audience spend the most time on. They also get to understand the tone and type of content the buyers resonate with, as well as the visual branding patterns that appeal to them. An online marketing strategy for mobile apps is useless if the developer doesn't understand the specific traits of the user. As such, it makes sense to take a step back to understand the target audience before launching your app to the market.
Check the competition
Another key step in the awareness stage of your strategy is to research the competition. This will highlight how users interact with apps like yours and their expected behaviors, and allow you to position your app against the weakness of your competitors. You will also learn what is working, and how this will guide your marketing strategy going forward.
Create a website
Developers need a good website for their apps. A site serves as the hub for a pre-launch marketing strategy where you can publish key information about your app, such as its features, price, and product offers. The website's landing page should be captivating to get more people interested, and creating a teaser video is one way to go about this.
Developers should use the websites to strengthen their brand voice by publishing professional blogs that add value to the visitors. Marketing strategy experts recommend blogs as tools for driving web traffic, boosting SEO performance, and attracting new users now and in the future. Websites can also be used to run interactive marketing campaigns such as contests, quizzes, and giveaways. Try dedicating a section of the website to email subscriptions, which can deliver vital marketing messages straight to the user's inbox.
Use social media
The world is now connected more than ever, and your digital marketing strategy should include tips on how you plan to use social media to create hype for your app. Developers need to develop a presence on their audience's preferred social media platforms and establish a plan for distributing content and engaging with the users.
Social media channels are prime avenues for collecting feedback, and account managers should be on the lookout for comments their audience has regarding the app. Try posting a link for the app on the social media pages to make it easy for the users to reach its landing page. But your posts on social should not just be promotional. Post engaging and entertaining content and see your follower count increasing by the day.
For more information about making your social media efforts worth it, check out our blog How to Get the Best Social Media Reach for Your Video Game.
Get people interested in reviewing the app
Apps are usually ranked based on their popularity, usability and value, so you need to submit yours for reviews. Developers can send their apps to journalists, blogs, influencers, and the general public for a first-round of inspection. Create a resource kit with all the information about the app, such as screenshots, photos, icons, and product videos to streamline the reviewing process. Take the feedback from the reviewing process into consideration and reach out to unhappy users to improve customer happiness.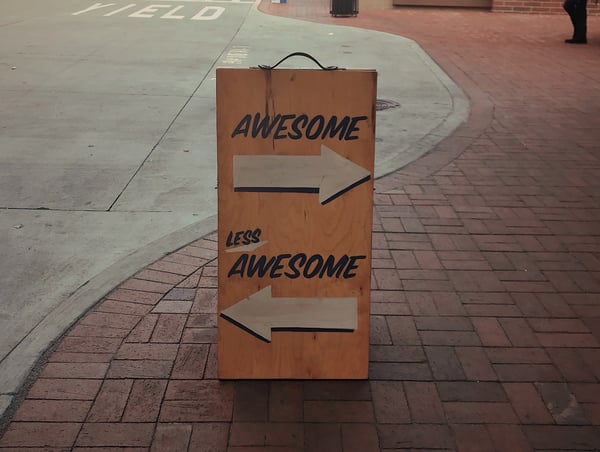 Phase 2: Acquisition
At this stage, developers try to use creative methods to increase app downloads after launch. The more an app is downloaded, the higher it is ranked in the app store, and this is why developers need to push for more downloads immediately after launch. Below are some of the strategies that are useful in this stage.
Paid ads
After launching the app, developers should pay for advertising on the social media platforms the target users frequent. You won't get sufficient exposure with organic efforts early on, so you should invest some of your budget towards ads. Paid advertising amplifies your app's reach and makes it easy to find new users. Other than social ads on popular platforms including Facebook and Twitter, developers can choose to promote their programs through other apps with in-app advertisements. Search engine ads are also an option for getting the app listed on top of search engine results for certain keywords. A study by Google shows that 27 percent of users discover mobile apps through search engines, which makes search advertising a great way to expose your app and increase downloads.
App store optimization (ASO)
App store optimization is the process of improving an app to rank highly in app stores' search results. Apple states that 65 percent of apps in the iOS App Store are discovered through a direct search, which makes optimizing the App Store page very important for developers. Proper optimization results in more visibility and more downloads over time. This process entails using the rich keywords in the title and app description to hook users. Developers should also highlight the features and benefits of the app as well as include videos and screenshots for added value.
Influencer marketing
An endorsement from an influencer will create hype for your product post-launch and help you acquire more users. Reach out to the influencers in your industry and ask them to collaborate. To make the review process easier, send the influencers your press kit that includes the description of the app, its benefits and its unique selling point.
Customer referral bonuses
A customer referral bonus is another great strategy that will help you reach out to new users. Offer existing users a gift when they refer your app to their friends to entice them to promote it to those around them. Dropbox used this strategy to promote its brand, and they experienced an immense 3900 percent growth in just 15 months of using the referral program.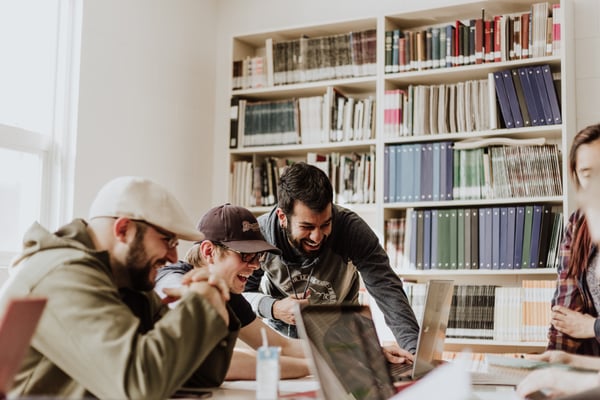 Phase 3: Retention
After acquiring users for the app, you need to keep them using it, and that is what this stage is all about. This stage goes a long way to turn new customers into loyal advocates for your brand, and so you'll need some helpful strategies for user retention.
Communicate with your audience and remain present
Your app needs to be aligned to the needs of your users, and it is only through proper communication that you will be able to get user feedback and respond to it. Use in-app messages to give vital product information, such as price changes, version upgrades, and bug issues. You should also stay present on social media so your audience can reach out to you and so you can respond to them quickly. The information you share should be targeted to specific users, and segmenting your audience allows you to deliver information that is valuable to them.
Push notifications for inactive users
Push notifications are useful in getting inactive users back on board. Make sure that the notifications have incentives to get the users to use the app again, such as special content access, promotions, and coupon codes. These offers will drive conversions and spur user engagement.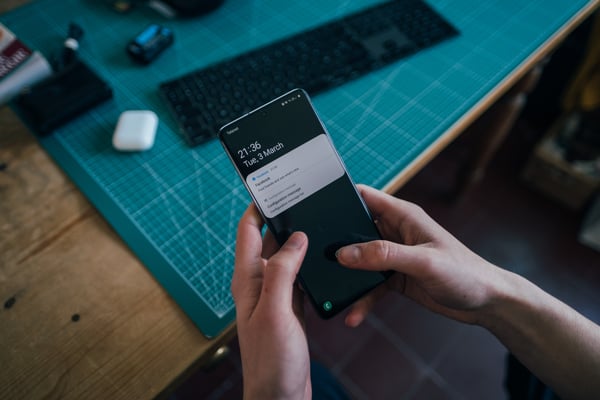 Fulfill your quest with mobile game marketing
Mobile game marketing is your key to the quest for success! Take control of your new game and make its marketing matter with the help of our insider tips in Mobile Game Marketing: Your Complete Guide to Success.
---
Creating a good marketing strategy for your app can be difficult. Without the right promotional tactics, it will be difficult for your app to gain traction in the saturated app world. The team at Game Marketing Genie is ready to help your app get the recognition it deserves. Let the marketing strategy experts tell you how we can help you create awareness and increase downloads.
Need more info? Let's have a chat about how we can help you become the business you want to be!