Mobile Esports Game Marketing: Your Chance to Make it Big!
by Game Marketing Genie, on 18-Mar-2021 11:27:14
Mobile gaming is a major part of the gaming market. Data from Statista shows that there were 3.5 billion smartphone users worldwide in 2020, almost half of the world's population. One of the things people use their smartphones for is playing games. A study by App Annie found that games account for 33 percent of all app downloads and 10 percent of the time users spend in-app.
Figure 1: Global Games Market. Source: Newzoo
Advancement in cellular technology and the vast array of games available to consumers has seen the mobile gaming industry continue to grow. Its growth has surpassed the growth witnessed in the PC and console market, and mobile gaming now makes up 57 percent of the gaming market.
What is esports marketing?
Esports, short for electronic sports, refers to competitive video gaming. This is where professional gamers compete against each other as fans watch them play. Esports has very loyal fans, and the best competitions attract millions of viewers who are excited to see the best players compete for the biggest prizes.
An esports marketing strategy will guide you on advertising and promoting your brand within the esports scene. With millions of fans tuning in to watch their favorite player compete, brands that secure advertising slots at these events can reach a large audience with their marketing materials. Esports fans are passionate consumers of marketing content, which has helped brands earn positive ROI from their advertising efforts.
Brands like Intel and Red Bull were the dominant players in the industry until recently. The surging interest in esports has seen more companies consider esports a viable channel for promoting their brands.
We have shared the best game marketing strategies for connecting with an esports audience in our blog, What Does Esports Marketing Mean for Your Brand?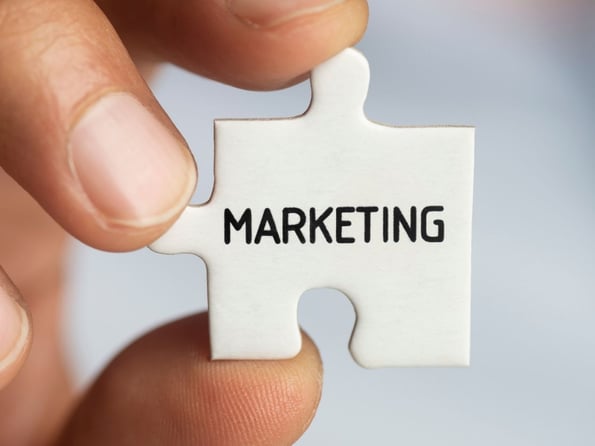 What is the mobile esports audience like?
PC and console games have dominated the esports niche for some time now, but mobile esports has been growing consistently over the last few years. Recent tournaments have managed to draw huge crowds and payout big money to the winners.
The mobile esports audience comprises mainly young adults. 40 percent of this audience is aged between 25 and 34 years, with the median age being 29 years. Mobile esports fans are enthusiastic and passionately engage with the games and the advertisement that accompanies them. This makes them attractive targets for your video game marketing since they will take the time to go through your marketing content and engage your brand if need be.
Of all the esports niches, mobile esports is the most community-driven. Fans can access the top gamers, and they interact seamlessly in online chat groups. Most of these gamers have attained celebrity status, with fans following them on their streaming pages to see their gaming moves. Brands have also approached them for sponsorship opportunities because of their large fan base that listens to what they have to say.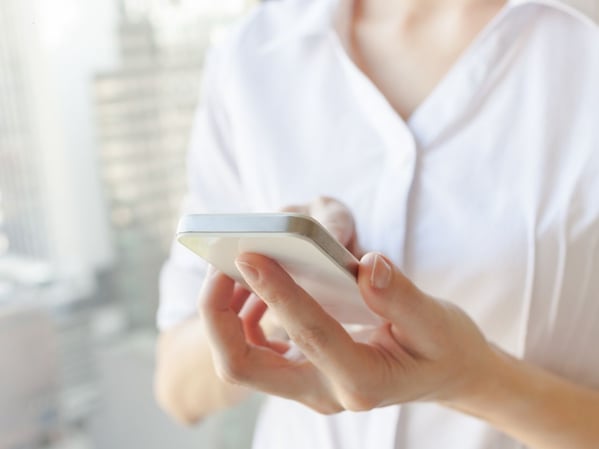 What does advertising in mobile esports games look like?
There are different ways to advertise in esports. Brands can choose to sponsor a player or a team. In this case, the player/team wears jerseys bearing the brand's logo when participating in the competition. They can also talk about the brand on their profiles and perform other marketing activities specified in their agreements.
Brands can also run their advertisements during the sponsored ad breaks. Broadcasted esports competitions have ad breaks just like other live events, and companies can pay to have their ads run at this time. Esports events also attract large crowds, and there are a lot of branding opportunities at these tournaments. The 2019 Free Fire World Cup hosted in Bangkok attracted over 15,000 fans, and the venue had sufficient placements for marketing materials for brands to exploit.
Figure 2: Free Fire World Cup. Source: Facebook
Some of these methods interrupt the audience's enjoyment, making them less receptive to a brand's advertising. To prevent this from happening, you can opt for non-interruptive ads inserted natively into the game. Your logo and other marketing content could appear on branded in-game screens or on items within the game, such as racing cars. They could also feature on virtual billboards within the game, and this way, you won't be interrupting the player as they enjoy the game.
To achieve this, hook up with a game publisher to have your branding activated across multiple leagues and tournaments at the local or international level, depending on the type of engagement you desire. However, such arrangements are very complicated, and that's why you should let an esports marketing agency handle all the negotiations to ensure you get the best deal.
And esports sponsorship work. A recent report by Reach3 found that 2 out of 5 gamers looked up an advertiser after coming across an esports sponsorship ad. A further 41 percent had a better impression of a company after seeing the brand sponsor a player, team, or tournament. These are impressive metrics that show how impactful esports-related sponsorships can be.
Brands need to find the right players, teams, and tournaments to sponsor to promote themselves effectively through esports marketing. Advertising is a numbers game, and mobile esports has proved its ability to attract enough eyeballs to help brands create awareness and grow their businesses.
Mobile games with a big esports market
The esports market recently smashed the $1 billion mark, but what's the contribution of mobile esports to the sector? Let's review 5 of the biggest mobile esports to see how they are performing on the global stage.
Fortnite
Fortnite is one of the most popular mobile esports games. There was no 2020 World cup because of the pandemic, but the event in 2019 earned massive media attention after 16-year-old Kyle "Bugha" Giersdorf emerged the winner, bagging a cool $3 million.
Figure 3: Fortnite World Cup. Source: Epic Games
More than 40 million gamers participated in the event, with the top players meeting in New York to compete in the finals. Over 19,000 people attended the three-day tournament, with 2 million more watching online across YouTube and Twitch.
Garena Free Fire
Free Fire is a battle royale game that features 50 competitors falling on an island searching for firearms and equipment to eliminate other players.
Figure 4: Free Fire. Source: Garena
The game has an active esports scene, with the 2019 Free Fire World Cup attracting more viewership than other popular esports titles at that time. The finals had an average of 630,931 viewers during the stream, and it peaked at 1 million viewers.
COD: Mobile
The first Call of Duty Mobile Championship was held last year, but the tournament was canceled at the Finals stage due to COVID. The tournament had moved past the regionals stage, and the organizers decided to distribute the remaining prize pool to the regional champions.
Figure 5: Call of Duty World Championship. Source: Call of Duty
Millions of fans competed in the app during the initial stages to qualify for the regional finals. The players fought their way through the solo player qualifications, with the top teams invited to participate in the regional finals as the world watched.
Clash Royale
The tower defense, real-time/turn-based strategy game is one of the world's widely played esports games. Its open to all 2017 Crown Championship attracted more than 27 million players, giving it a reach other esports tournaments can only dream of.
Figure 6: Clash Royale Crown Championship. Source: Clash Royale
Clash Royale is a mobile-only video game. It doesn't have PC or console equivalents like other players in the industry. The tournaments are broadcasted in portrait mode to encourage mobile viewing and streamed on YouTube to appeal to the game's younger audience.
With a prize pool of $1 million, Clash Royale's esports has what it takes to go head to head with the big boys in the esports scene.
League of Legends: Wild Rift
League of Legends: Wild Rift is Riot Games' first fully mobile title. The company has taken the initial steps to build the Wild Rift esports ecosystem by announcing its first competition (the Wild Rift SEA Icon Series: Preseason) that was held from 26th February 2021.
Plans are already underway for the regional competition in Southeast Asia, where there's a thriving mobile esports scene. ESL gaming has already been selected as the partner for that region. There are plans to launch the competition in North America and other parts of the world.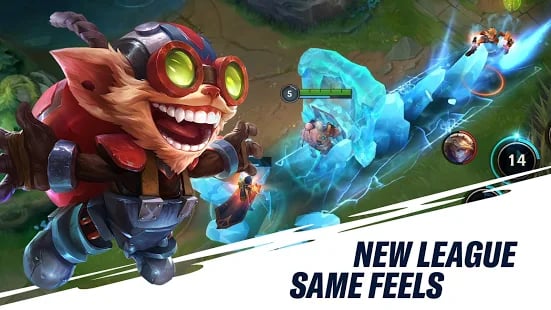 Figure 7: League of Legends: Wild Rift™. Source: Riot Games.
The next generation of marketing
Take your marketing strategy to the next level with esports marketing. Find out what it is, how it works and if it is right for you in our full guide - Esports Marketing and You: The Complete Handbook.
---
The esports market has grown rapidly in recent years, with more people excited to watch professional gamers compete against each other. Esports attracts a young, educated, and high-income audience, and advertising within the spaces is a great way to reach your target users.
Esports marketing can be a difficult field to break into, but the team at Game Marketing Genie can help. We will design an effective esports marketing plan that will help you connect effectively with the gaming audience.
Are you looking for effective ways to connect with gamers? Take a look at our marketing strategy to get started.