6 Livestreaming Platforms To Use For Video Game Influencer Marketing
by Game Marketing Genie, on 13-Aug-2020 16:03:41
With a plethora of games being introduced every month, the gaming industry is one of the most competitive industry segments and by far one of the fastest growing industry segments across the globe. According to New Zoo, the global gaming market is estimated to be worth $200 billion by 2023. With competition at this level, it is easy to get lost and remain lost in an unending sea of competition. However, one of the best ways to get your game noticed is to use influencer marketing.

Looking back at influencer marketing a decade ago, it was mostly limited to working with famous bloggers and celebrities. Now, with the ever-changing technological sphere, social media has become one of the best areas for brands to advertise their products with the help of influencers.

As a game developer or studio, you will find that influencer marketing is one of your industry's most common advertising methods. But what are the best channels for you to seek out and work with influencers on? We'll discuss some of the best opportunities for you, but first, what do we mean when talking about influencer marketing?
What is influencer marketing?
Unlike any other marketing channel, influencer marketing focuses on advertising through product mentions and brand endorsements by personalities with a strong niche follower base. This marketing technique is a major presence across many top social media platforms - including Instagram, Snapchat, Facebook, and more. Generally, brands usually tend to work with influencers involved in the same (or a similar) industry segment as they're involved in.

The number of influencers is growing daily, so there are many new entrants in this market. Businesses can choose from nano, micro, macro, mega and celeb influencers, each having their level of authority among their followers, as mentioned in our blog on Atisfyre: How To Monetize Your Influence. With so many different types of influencers to choose from, you might not be sure who the right fit for your brand is, which is why you can work with an influencer marketing company to witness results.
Today we'll be looking at streaming platforms that you can use to get your influencer marketing going.
Why does influencer marketing work?
Their loyal and solid follower base, focused audience reach, and undeniable ROI make working with influencers appealing to most brands. After all, influencers' opinions significantly impact their followers and tend to drive conversions better than other marketing methods.

With ad blockers used by around 47% of all internet users, according to Digital Information World, chances are that your ads may not be viewed by your target audience even though you're advertising on the channels they use. But when you collaborate with influencers, the chances of your target audience missing out on your promotions are significantly reduced.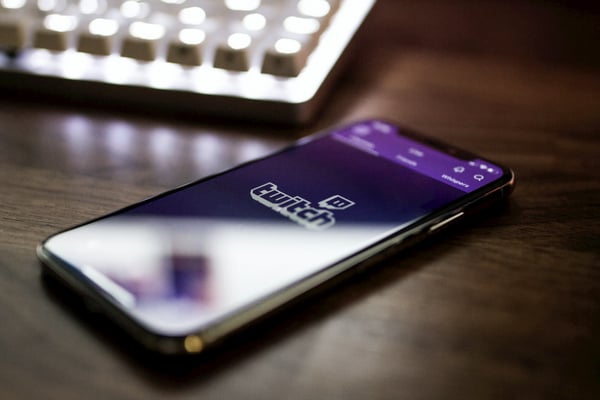 The big names
1. Twitch
Anyone who calls themselves a gamer has heard of Twitch. An interactive and specialized social video platform for streaming and watching games online, Twitch has a sizable fan base with 48 billion minutes watched every month (source: Influencer Marketing Hub). Starting in 2011, it gained such incredible traction within three years of its market entry that Amazon decided to acquire it, and it has only been growing in popularity since.

Whether you're looking for PC personalities, mobile gaming influencers, console champions, or wanting to jump into esports influencer marketing, here are some quick stats that will show you why Twitch is the perfect opportunity for influencer marketing:
55% of Twitch users fall in the age bracket of 18-34 years, a very common age range for the video gaming industry
There are around 15.5 million active users every day
An average user on Twitch spends 95 minutes watching daily
More than 80% of Twitch users are male
Twitch visitors predominantly come from The United States, topping the list with around a quarter of all traffic. Germany is next with 7.11%, followed by Russia with 5.28%, South Korea with 4.53%, Russia with 4.30% (this data may have changed due to the 2022 Russian invasion of Ukraine), and France with a 4.11% share. Overall, Twitch attracts some 140 million unique visitors each month (source: Backlinko).
An example of influencer marketing on Twitch
RoryPlays, a smaller variety streamer, partnered with Electronic Arts to advertise one of its then upcoming Sim 4 expansion packs, The Sims 4: Cats & Dogs. With a follower base of 14,000 at the time, she had generated about 605,000 total views for her 158 videos. This view count, when averaged, came up to 3800+ views per video which is an incredibly high level of engagement compared to other streamers. She was asked to do one sponsored livestream of the expansion pack, in which she left a link in the description box for her viewers to purchase the game and flashed the EA logo when she started the livestream. To date, this specific campaign has generated 1,647 views.
Tackle Twitch and turn it into a successful part of your influencer marketing campaign in Video Game Marketing 101: Triumph with Twitch Influencer Marketing.
2. YouTube Gaming
In the first quarter of 2022, there were more than 494 thousand unique streaming channels and 1.13 billion hours of content watched on YouTube Gaming (source: Statista). It seems like a place worth jumping on, especially if you want to break into YouTube marketing!

With the idea to challenge the dominance of Twitch in the gaming content market, Google launched YouTube Gaming in 2015. The platform's interface was developed to create a sense of community rather than just a livestreaming platform. Unlike Twitch, which is majorly dominated by English gaming content, streamers can also reach audiences in their native languages.

Google, Flamingo, and Ipsos reported that 56% of YouTube influencers use this platform to connect and engage with their audience, fostering a sense of inclusion. 48% of users claim that they spend more time on YouTube watching games than playing them on YouTube, whereas 74% state that they watch live streams to learn gaming tactics. With streamers with such a high number of followers and a sense of community that is transparent throughout the platform, it is clear that YouTube Gaming is a good platform for influencer marketing.
An example of influencer marketing on YouTube Gaming
One of the best influencer video game marketing examples is when Brawl Stars' developer, Supercell, developed a pre-launch campaign. They worked with ten different mobile video game influencers to broadcast a series of pre-launch game live streams. The objective of this campaign was to foster game registrations. The game received over five million registrations right after the release of the first video and game release announcement day. One of the smart moves made by the brand was that they hosted these pre-launch live game plays with influencers who were already playing Supercell's other games.
3. Facebook Gaming
Facebook Gaming, a place to watch, create, play, develop, and market games, is a specialized game streaming hub for gamers and game developers alike. Starting in 2018 as fb.gg, it captured 1% of the market share in its first year. The number has now reached 15.7%—higher than YouTube Gaming (source: Influencer Marketing Hub)! Now, that is a substantial increase!

Out of a whopping 350 million people using this platform every month, there are 230 million active gamers across different Facebook Gaming groups. With the platform's massive impact in only two years, you should consider leveraging the influencers on this platform to promote your brand. This will help you level up your product sales and garner more brand awareness.

Smaller platforms
4. Steam
What started as a standalone platform by Valve Corporation (Steam's parent company) to release auto-updates for their games, Steam further emerged into an outlet for developers to publish third-party games as well. Today, Steam stands as a digital distribution platform with the majority share of the PC gaming market.

Despite starting small, Steam garnered 120 million active users in 2021. The total number of watch hours on this PC gaming platform was twenty billion. In contradiction to its competitors, Steam has a unique option for game developers to live stream their games to viewers of their store pages. You cannot ignore this option if your product is published on this platform. Try getting your game reviewed by a famous curator or promoting your streaming session to your audience.
Make the most of this platform with our guide here: How to Promote Your Game on Steam with Influencers.
5. DLive
DLive is one of the internet's most prominent gaming live stream platforms that thrives on blockchain technology. Starting in September 2018, this platform concentrates not only on content creators or influencers but also on live stream viewers. With this one-of-a-kind idea, DLive rewards both the gaming influencers and viewers by employing a revolutionary rewards system. This rewards system is comprised of Lemon (a virtual reward point), BTT (a decentralized cryptocurrency), and BTT Stake (a form of stake rewards).

And they've also got some big names involved. DLive collaborated with the famous video game influencer PewDiePie back in 2019, which skyrocketed their average monthly audience up to 5 million at the time. Everything on DLive is engagement based and makes everyone's contribution count. If you are a startup or a medium-scale business, you can consider leveraging the gaming influencers here on DLive as an excellent choice to create brand awareness and drive your gaming sales.
6. Trovo
One of the newest contenders to enter the livestreaming ring, Trovo already captured the attention of streamers and game lovers across the world. Owned by Tencent, one of the biggest and best players in the gaming industry, this platform has an edge on the existing livestreaming outlets for one good reason - its focus on mobile gaming.
With many content creators looking for an outlet to stream on after the fall of Mixer, Trovo has become a fast growing competitor for Twitch and YouTube Gaming. For creators and brands looking to do something different, Trovo might just be the perfect outlet for your content creation or influencer marketing needs!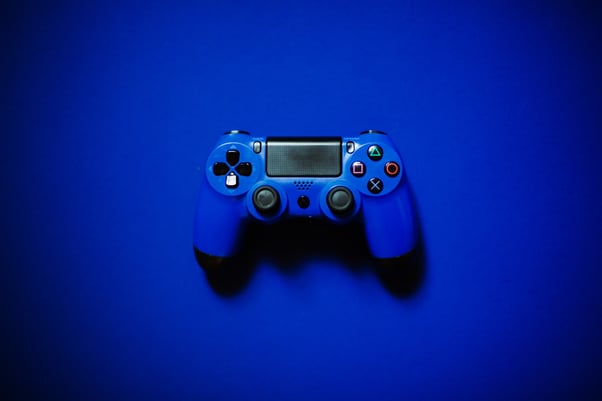 The ultimate guide to video game marketing
Hope you enjoyed this article! For more insider game marketing strategies, check out The Ultimate Guide to Game Marketing: Everything You Need to Know.
---
The best platform for adopting video game influencer marketing will depend on your goals, your target audience, and the type of content you want to produce. But managing influencer marketing strategies isn't as easy as it sounds.
Unless you've got the right platform behind you. Our influencer marketing platform Atisfyreach is your one stop shop for influencer marketing campaigns that are created with ease. Our algorithm is driven by machine learning and AI to only match you with the best fit candidates for your needs. Sign up today!