6 Things You Need for a Good Game Trailer
by Game Marketing Genie, on 04-May-2022 10:26:44
Gone are the days when colossal billboards and flyers were used to get players playing. Advanced storytelling techniques are a must-have to entice modern-day consumers. Our brains are much more engaged by storytelling than cold facts. And what better way to narrate your story than through immersive videos? Videos allow users to easily remember the story being told, which creates an emotional bond.
Figure 1: 63% of a survey's participants consider video content "far more important." Source: MarTech
Quick stats
Dr. James McQuivey of Forrester Research states that one video is worth 1.8 million words.
Yans Media found that websites leveraging video content have a 4.8% conversion rate - almost double the average rate of businesses not using videos.
The power of videos is unmatched. And producing enticing video trailers of your upcoming game will skyrocket the game's success. But here are six crucially essential prerequisites for an incredible game trailer.
1. A ready game or one that is soon to be ready to launch
Figure 2: AppStore now supports video trailers. Source: Cult of Mac
You need a video game to create a trailer based on it. Though your game need not be entirely ready to be launched, it should be in its final stages of creation. You will fail to create a realistic mobile game trailer if your game is yet a concept. You will end up making false promises, and missing features will off-put your users, resulting in a failed launch. Therefore, focus on the game first before creating a trailer.
Fortunately, both PlayStore and AppStore support app trailers, and now you can entice your customers with more than a mere screenshot. You can showcase your gameplay screencasts, add promotional messages, or show the game in action. You can do everything a screenshot can't do. However, the key is to avoid overpromising and under delivering. If your game does not meet your expectations in the trailer, gamers will give negative reviews, tainting your company's reputation.
2. A goal
Having an aim is essential when creating a video game trailer. You should be able to precisely pinpoint what you want your audience to see and feel when they view your trailer. The goal of a video game trailer is to incite curiosity. However, your trailer will be target audience-friendly only when you have in-depth knowledge of your audience. When you know their likes, dislikes, and preferences, you will include the elements that excite them.
To create a game trailer that your audience falls in love with, analyze your intended audience and their perception. Knowing if they will understand the idea you portray through your trailer is vital. Factors such as gaming experience and cultural background determine if they will comprehend the trailer's message. These factors will impact the style and concept of your trailer.
Additionally, determine the platforms your trailer will be uploaded on. This is important since the platform's rules will influence your trailer and its content. For instance, AppStore prefers showing the actual gameplay in the videos rather than highlighting the game's universe. So, ensure your game's trailer aligns with such guidelines.
We cover how to plan and market your videos in our blog, How to Plan, Develop and Distribute Your Video Marketing Strategy.
3. A strong storyboard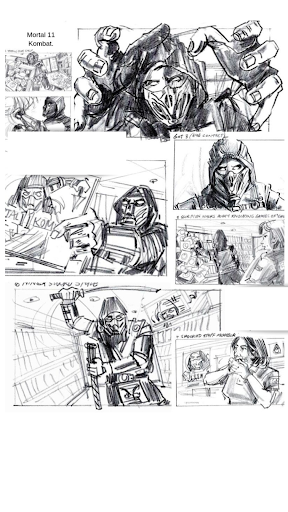 Figure 3: Mortal 11 Kombat storyboard by Warner Bros. Source: Warner Bros. Entertainment Group of Companies.
A storyboard is your roadmap for making a trailer in the most efficient and organized manner. It will give you a clear picture of the final product, as it is no less than a prototype of your trailer. Storyboards are made up of different squares with illustrations that represent each shot. They also include important notes about what's happening in the scene, and being said — storyboards are kind of like a comic book version of your videos.
Storyboards are a must-have to produce engaging videos because they give a basic structure to the videos. Creating a storyboard before creating your game trailer will fasten the entire process, as you'd have a precise answer to, "What's the next scene?" Moreover, while creating the storyboard, you will know which scene is the most gripping and which needs improvement.
It is also noteworthy that you do not need to be a Picasso to create epic storyboards. Remember, storyboards are not meant to flaunt or lament your drawing skills. Their purpose is to define what each scene would look like. You can download printable storyboard templates to streamline the storyboard creation. And don't worry about making your storyboards incredibly detailed. A simple visual detail of who's in the frame and what's going on is sufficient.
Also, make sure to keep the following components in mind:
Timing
Once you know what happens wherein the video, determine how long each section will be. In addition, decide how long the entire trailer will be. Ideally, game trailers range from 60 to 90 seconds. Since today's viewers have a shorter attention span, stick to creating a short-and-sweet trailer.
Messaging
Your trailer's textual elements play a vital role as the visual elements do. Along with determining what the trailer would look like, identify what it would say. The right message would spark interest and talk about the genre and the game's mechanics. Ensure the trailer's statement aligns with the goal discussed above.
Creative assets
Identify the creative assets you would need to add life to your game trailer. It can be anything from background sounds to voiceovers to visual effects. If you add images to your trailer, ensure they are attention-grabbing and keep the audience engaged. Offering an extraordinary visual experience is key to boosting curiosity. Lastly, identify the set of people responsible for each creative asset. Always hire professionals to avoid regrets, delays, and disappointments.
A clear story
A game trailer is no less than a movie! Therefore, it should have a proper beginning, middle, and end. Your trailer's story should be easy to follow and give relevant details of what your game is about. Ensure the trailer's narrative is straightforward and doesn't baffle the audience.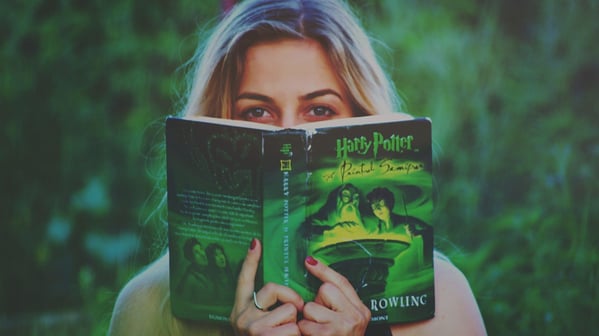 4. A creative slew of assets
The following are the crucial creative assets that will make your trailer outstanding and wholesome:
Images
To give people an idea about what's coming, include images of your gameplay, different levels, and characters. It will make your players eager and compel them to download the game as soon as it is launched.
Gameplay snippets
Give your audience a peep into what playing your game would look like. Such insights also highlight that you believe in transparency and give a clear picture to your audience.
Sound bites
Adding additional sounds to give the trailer a realistic look is also imperative. They are often included when characters walk, eat, or fight. The key is to use them only to emphasize an action or enhance specific emotions. Do not overload your trailer with such sounds.
Background music
Background music is the salt of your trailer, giving it the much-needed savor. The right music arouses the emotions you want your audience to feel. Professionals often choose the background track before working on the animation. This enables the animation to "dance" to the tempo of the music, which offers an immersive experience.
Voiceovers
Game trailers often contain voiceovers that further stimulate the audience's emotions. You can also add a voiceover if it complements your game's trailer. You can either hire a professional voiceover artist or do it yourself.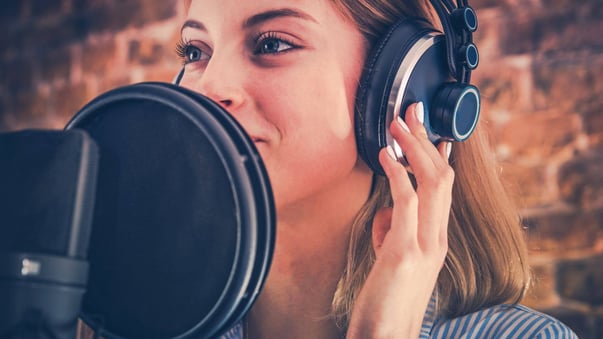 5. The right messaging
The right message augments a trailer, ensuring the target audience understands what you mean. Choosing the right set of words will help you achieve the goal you had created the trailer for. It will nudge your customers into the sales pipeline and convert them from mere trailer-watchers to regular players of your game. Naturally, this will help you generate consistent revenue.
A good message will excite the gamers and encourage them to promote your game to their friends and families. If your message is on point, people will use the same words to describe your game, giving others a clear understanding of what your game is.
Do not forget to use genre descriptors in your messaging. This will increase your game's visibility because people usually type in their favorite genres when looking for games. At the same time, avoid overloading the trailer with on-screen text. Learn the lesson from movie trailers, which only include one word or one-liners.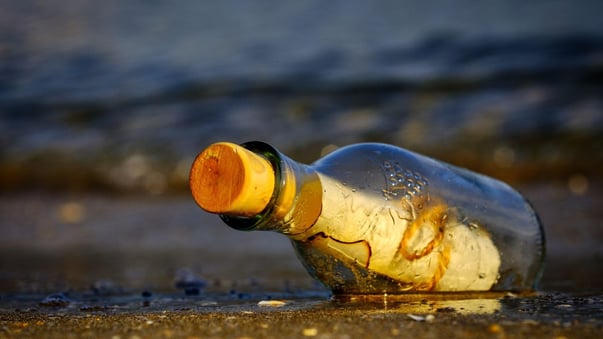 6. A talented team to build it
When creating a trailer, you must have the skill to divide the work up. Creating an upcoming game trailer is not a menial task. Your game's success depends on it. Therefore, handpick the right people who know how to make a game trailer and assess if they are skilled at what they do. The right team will bring your concept to life in the best possible way. Once each piece is individually made by these masters, bring it all together to complete the masterpiece.
The team could (or should) include:
Voiceover artists
Video editors
Motion designers
Music experts
Marketing professionals
Writers
Storyboard creators
When it comes to creating a team, you have two options. You can either select individuals and assign them to work or hire a creative agency to create a stunning trailer for you. The first approach is time-consuming, as talented individuals are hard to find. And you may misjudge or overestimate a person's capabilities and end up with a shoddy trailer!
Therefore, safety lies in handing over the project to a game marketing agency specializing in creating game trailers. They would have the knowledge, skills, team, and equipment required to complete a trailer that rightly sets the stage for your game. This would save you time and leave no room for error. You will not have the looming fear of coming up with a disappointing result. As these agencies understand the target audience and have expertise and experience, you will get the best results.
Get that video marketing know-how
Video is a key component of the overall health of your game. That's why we've got all the best tips for you here in Your One Stop Video Marketing Handbook!
---
Create a well-crafted game trailer!
As you may already know, creating a game trailer is not child's play. You need to dedicate a significant amount of time and effort, which occupied gaming studios find hard to do. Therefore, outsourcing trailer creation is the best course of action.
At Game Marketing Genie, we have a team of experts who have been creating game trailers for high-end game studios. We get what it takes to make a thrilling trailer that highlights the fun experience your game can provide. We help you at every step, from ideation to storyboarding to messaging. We even offer a tailored game marketing strategy for guaranteed success.
Contact us today, and let's raise the excitement about your upcoming game!