The #1 Video Marketing Handbook for Gaming Studios
by Game Marketing Genie, on 09-Apr-2021 16:53:28
Game developers have an incredible opportunity to spread the word with video marketing. Video is one of the most popular forms of content out there, pulling in a significantly higher engagement count than other media including text and image-based posts. For video gaming, a generally moving image based form of entertainment, video is the perfect counterpart to help you show off beautiful environments, amazing gameplay and interesting hooks to get your audience excited.
---
Menu
---
Why you need video content
Growing your product and brand is as easy as one, two, three with video marketing. Video content is a crucial asset for your business, as you'd better believe that your competitors are doing it - and getting amazing results at the same time.
Why? Because video is an diverse and actionable type of content that both entertains and informs. Its shareability and ease of access for all types people makes it one of the best ways to get your story out there and help your customers understand what you can do for them.
The true power of video lies in its ability to provide value while promoting your company at the same time. Because let's face it, your audience would rather watch a fun explainer video than see a post that tells you why they must buy from your brand.
Don't wait for customers to slowly find your business. Get it to them quickly and understandably with incredible video content. Find out more about why you need it here: The Importance of Video Content Across Your Game Marketing Campaigns.
The big platform to start with - YouTube
The second largest search engine in the world, YouTube is the biggest hub for video content of all sizes on the Internet. This platform offers an outlet for many different types of video that gaming studios can take advantage of including:
Stunning trailers
Behind the scenes glimpses
Character highlights
Teasers
New content updates
Gameplay videos
Influencer content
And more!
So, if you're wanting to get awareness of your game to the eyes of people that are interested in it, YouTube is the platform for you. But a great video marketing strategy isn't simply made by uploading a few subpar pieces of content and hoping that people find them. No, you need an airtight plan to help to optimize your strategy and hit the mark every time.
Fortunately, we have such a guide for you that will help you do just this. Read more in Your Complete Guide to YouTube Game Marketing.
Making your YouTube videos succeed
So, you're planning to release your videos on YouTube. Great choice! But do you have the strategies that can help them succeed? After all, there is no point in creating a video marketing strategy if your videos don't reach, engage and convert your prospects into loyal customers.
To make your video succeed, you not only need to know the techniques that you can use to optimize your videos and YouTube channel, but also need to understand exactly how YouTube ranks its content.
Don't worry - we've got you covered! Our guide, 10 YouTube Game Marketing Tips for High Ranking Videos, will run you through exactly what you need to do to give your videos a better chance.
Livestreaming is a major player in the video marketing world
Many platforms now offer the ability for individual users and businesses alike to take advantage of a little thing called livestreaming. These platforms are spread across multiple verticals, and while many of these aren't solely video gaming oriented, they are still perfect if you're looking to connect with your audience.
Two of the biggest and best platforms for gaming focused audiences are YouTube and Twitch. In fact, gaming is the most watched category of video content on both of these platforms.
73% of gamers enjoy watching others play games on YouTube, meaning that it is very likely that your audience makes up at least part of this cohort.
Additionally, this form of content brings many advantages to your business including the ability to sustain an audience's attention, ease of engagement and community building. And it's easy to get started! Requiring little editing, no scripted content and bringing an authentic feel to your videos, livestreaming is the perfect form of content for companies wishing to connect on a more open and emotional level with their audience.
Still feeling hesitant? Don't worry! We'll help you answer any questions you have in Should You Use Livestreaming to Promote Your Game?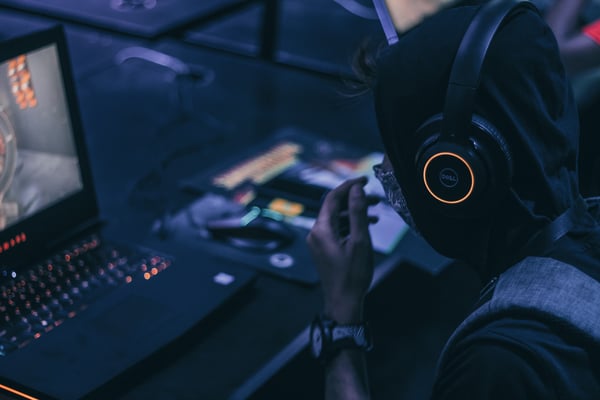 Making Twitch matter
Twitch can be intimidating if you're unfamiliar with marketing on the platform. However, it is still largely untapped for marketers - even in the gaming industry. This low saturation means it doesn't cost a lot to reach your target users (yet).
Your ads are highly targeted on this platform - only delivered based on your audience's interests. But even better yet, you've got the opportunity to reach a bigger audience. Twitch reports that 70 percent of its users are 16 and 34, and are a close community who will talk about your game.
Get ahead om Twitch today with Twitch Marketing: How to Make the Most Out of Twitch to Promote Your Game.
Twitch's Host Mode and Raiding
A Twitch raid is a feature that lets streamers send their viewers to another channel. Whereas Host Mode allows streamers to broadcast another channel's stream on their page. Both methods help connect users with new games, streamers and content.
So, how do you use them for marketing? From new game promos and launches to influencer collaborations, awareness is all yours on Twitch.
Find out more in How To Use Twitch Host Mode and Raiding To Promote Your Game.
The latest and greatest video marketing platform - TikTok
With the number of users on the platform, the amount of content uploaded and viewed each day is astounding. This means that if you haven't got a strategy to help you achieve at least a small level of virality, then your videos are going to be lost to the sea of undiscovered content.
Unfortunately, virality is not an attribute that can be forced either. Many content creators try to do this, but this doesn't often lead to success. However, this doesn't mean that you cannot learn from videos and creators that have gone viral.
There are attributes that many of these content creators have that seem to follow a trend. Replicating these elements directly won't lead to success, but you can use them to influence your work and help you create more effective content.
These elements include:
Collaborative activity
Uniqueness
Rewatchable aspects
Relatable content
And more!
While this might seem a bit vague, if you watch some of TikTok's most popular videos and creators' content, you'll see that they share many of the same features. So, learn some of the top things for virality in our guide which will tell you 8 Key Attributes of TikTok Video Virality.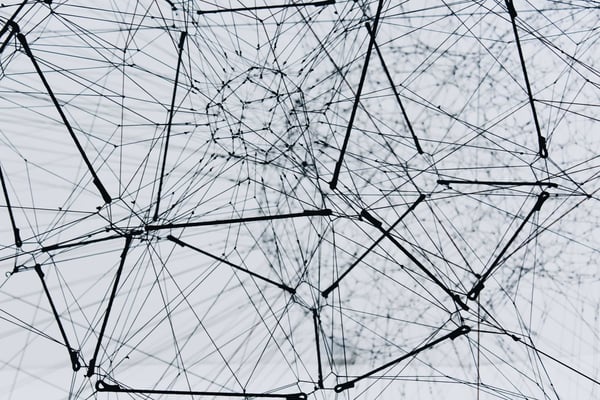 User-generated content brings your business authenticity
User-generated content (UGC) is content that has been developed by contributors on a social platform like TikTok. This content is developed for free (or for a prize) and is a great way to show the authenticity of your business.
It puts the power of marketing to your audience, earning you the social proof needed to give them the final push to convert. A common way to generate UGC is by hosting a competition where audiences submit content on social media using branded hashtags or other easy forms of submission. This type of engagement usually has incredible results, providing ample opportunities for people to spread the word to their peers and for you to generate beautiful content that you can repurpose across your marketing channels.
With the collaborative and user-generated nature of TikTok, it is the perfect opportunity for your business to start generating some incredible content.
But you need to make sure you've got all the facts before you jump in. Check out our article that'll tell you Everything You Need To Know About User-Generated Content on TikTok.
Taking the lead with some good examples
The visual nature of TikTok has led to the obvious rise of businesses who want to get in on an astounding amount of views. Businesses across the world have amassed a considerable number of followers on the platform, resulting in shares, likes and collaborations in the millions. This is where influencer marketing comes into play for your company on TikTok.
93% of businesses employ influencer marketing in their marketing strategies, meaning that it's a tactic that is well-respected across many industries. But why is this the case? It's simple - because influencer marketing works and is the future of marketing success for businesses worldwide.
It might sound easy, but naming your target audience, finding the right influencers, creating a contract, developing a powerful content strategy, managing everything post-campaign and ensuring that all goes to plan to meet your marketing goals and deadlines can be quite difficult.
But don't worry! We've got some amazing examples for you to gather some inspiration from here in 5 Brands on TikTok That Succeeded (and How They Did It).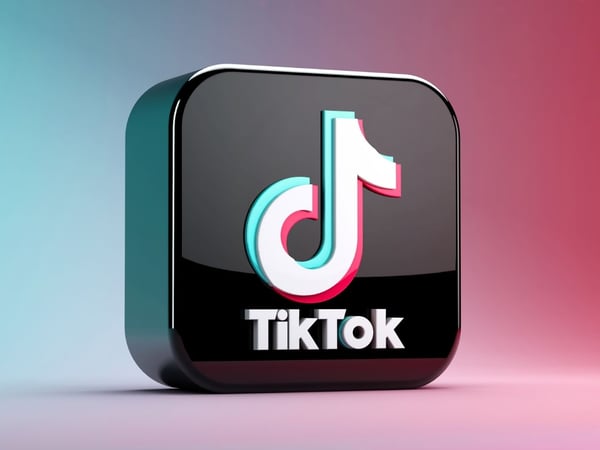 Creating your own video strategy
If you haven't got the message so far, video is crucial for your game marketing campaign. But do you understand how to create a customized video marketing plan? Simply put, the best videos aren't easy. It's a lot more than pressing record on one of your devs playing your game.
Concept planning, styling, video capture, editing and more are all required. And it's your ability to pull this off that really counts. Your players don't want to see a low quality video that doesn't show them anything interesting.
So, where do you get started? It's easy - you check out our guide that'll run you through it all! Read more here: How to Plan, Develop and Distribute Your Video Marketing Strategy.
Game trailer checklists
Creating a good game trailer doesn't come easy. There's a lot of things that we see game developers falling down on when they try to make one without guidance. But fret no more - we know what you need and what you've got to do!
Start off by asking yourself this question: Have you actually got a game that is ready to have a trailer made? This is a fundamental starting point, and from where the trailer-making process all begins!
Get our full set of instructions in The Complete Video Game Trailer Checklist for Game Devs!
Or check out some of our other guides: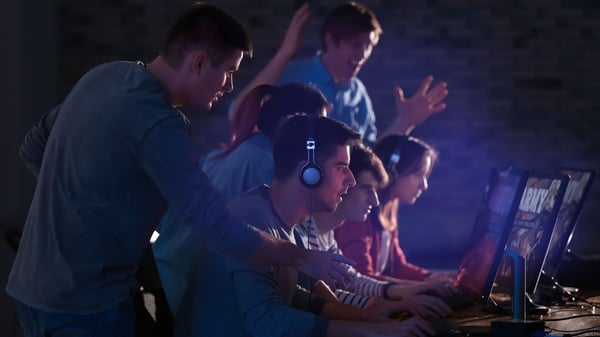 Voiceovers for trailers
A question we get a lot is "should I use a voiceover for my trailer?"
You may be asking yourself the same question, which can be difficult to answer as many trailers don't tend to use voiceovers. But then again, there are some that do. So what separates these trailers, and what criteria do you need to think about when considering a voiceover for yours?
Find the answers in Do You Need a Video Game Trailer Voiceover?
Some of the best gaming trailers of all time
Time for a bit of fun! A great game is one thing, but what if your trailer is just as exciting as the game itself? What if your trailer is so good that it shapes the way your game is built? It's possible!
But don't take our word for it — the proof is present in some of the best gaming trailers of all time, including:
Elden Ring - E3, 2019
Breath of the Wild - E3, 2014
Red Dead Redemption 2 - Announcement Trailer, 2016
Find out why these trailers hit the mark in our blog here: 5 Video Game Trailers That Did It Right.
Video landing pages are key
Ever notice that potential players go to your website or landing pages but never actually take the action you want them to?
This is where video marketing comes into play! There's nothing more engaging than a short, exciting video that gives your audience a true look at what your game could be like for them.
But there are a few key tips you need to know before you upload any old video to your new landing page. Get them in The Art of a Video Landing Page for Game Marketing.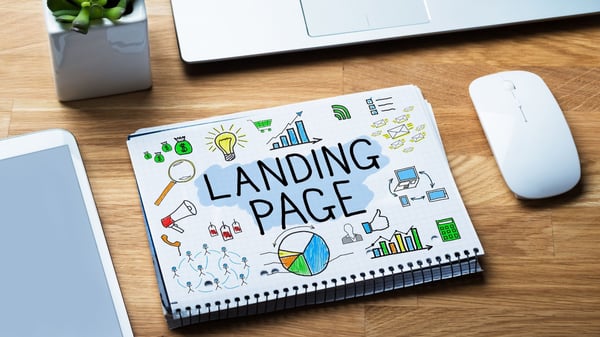 ---
Video is a crucial part of your marketing strategy. However, it is not something you can just jump into without an understanding of what to do and how to do it. Thankfully, Game Marketing Genie has a team of incredible content creators, graphic designers and marketing strategists that can help you make the best of your video process.
Contact us today to chat to our growth specialists and get your business on track.