5 Brands on TikTok That Succeeded (and How They Did It)
by Game Marketing Genie, on 07-Jan-2021 17:05:52
Seamless advancements in technology have revolutionized social media platforms - and the way we market on them. With an ever increasing number of new platforms and user bases, it is not surprising that brands want to nudge their way into these social spaces for marketing purposes. TikTok is one platform that has been taking the world by storm, in both entertainment and marketing capabilities.
What is TikTok and why should you consider it for your marketing strategy?
A subsidiary of ByteDance Ltd., TikTok was initially launched in 2016 in China under the name Douyin. In 2018, through strategic partnerships, it was rebranded as TikTok to help the platform penetrate different geographies worldwide. Users can create short form videos (under a minute long) including forms of entertainment such as lip syncs, dance, challenges, and more. The content creation opportunities here are endless for those who have a creative mind.
TikTok has more than 800 million active users globally and has more than 1.65 billion downloads. Its videos get a massive 1 billion total video views on a daily basis. As this platform's content is inclined to the fun and witty side, most of its users are millennials and Gen Z, with 41 percent of its audience falling in the age group of 16 - 24. On any given day more than 90 percent of its users visit this app more than one time. At the present time, this app is available in more than 150 market spaces and 75 different languages. It is an incredible opportunity for you to venture into to reach out to your audiences for your game promotion.
5 Brands That Killed It on TikTok
Chipotle
Best known as just "Chipotle", Chipotle Mexican Grill Inc. is an American casual fast food chain. Inspired by Mexican cuisines, Chipotle has been serving hundreds of thousands of customers every year since 1993. With the initiative to encourage online orders among millennials and Gen Z, they incorporated the power of TikTok and influencer marketing in their media strategy.
Their very first #ChipotleLidFlip challenge was created by one of their own employees who had a flair for putting together their famous burrito bowls. To bring this strategy to life, Chipotle partnered with a selection of TikTok influencers to see if they could flip their lids onto their burrito bowls. This challenge garnered massive attention from the brand's target audience, driving record breaking online sales. The brand witnessed 110,000 challenge video submissions within the first six days, hitting 104 million views which rose to an incredible 268 million by the end of the first month.
Next in their challenge series was the six day #GuacDance challenge, which was launched to highlight "National Avocado Day". They asked their guacamole fans to add their own moves to Dr. Jean's "The Guacamole Song". Teaming up with TikTok creators Loren Gray and Brent Rivera, Chipotle witnessed another mighty surge of online orders. The results of this challenge were phenomenal, receiving 430 million impressions from the 250,000 video submissions they received from fans and more than 800,000 free guac products served in just a six day period.
Finally, for their famous annual #Boorito challenge, Chipotle worked with renowned influencers Zach King and Brittany Broski. The strategy was to gift a burrito bowl, tacos, or salad worth $4 to those who came to Chipotle in a costume on Halloween. This strategy again had massive growth and a massive number of impressions on their audiences. Try searching up their hashtags on TikTok if you want a little inspo!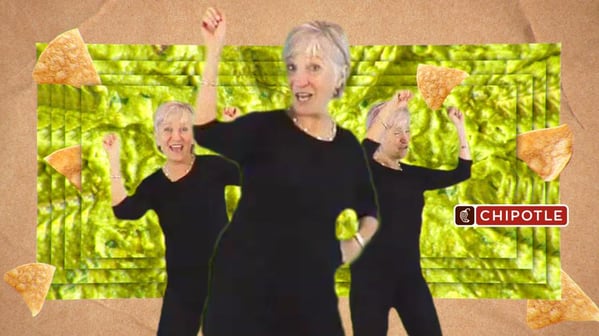 Figure 1: #GuacDance. Source: Forbes
Gymshark
This renowned name in the fitness apparel segment was founded in 2012 and is now a billion dollar company. Gymshark made a mark in the industry as it understood its audience very well and created fashionable yet comfortable clothing for gym goers.
Unlike other retail brands it didn't take the hard and fast method of promoting their merchandise directly to their target market, but instead came up with a smart content strategy. One of its legendary TikTok content strategies includes the "66 days: Change Your Life (#gymshark66) challenge". Before the campaign kicked off, the brand partnered with six influencers on TikTok who had a collective follower base of more than 19 million.
This challenge encouraged their audience to achieve their fitness goals by taking before and after pictures, and rewarding those who've achieved their goals by supplying them with a year's worth of Gymshark's merchandise. From creating motivational, engaging, and inspirational content to workout videos, and challenges, Gymshark has left no stone unturned to hit their marketing goals. Currently, this fitness retailer has 2.2 million followers on TikTok and a total of 34.9 million likes across all its video posts. This is the power of brilliant content marketing.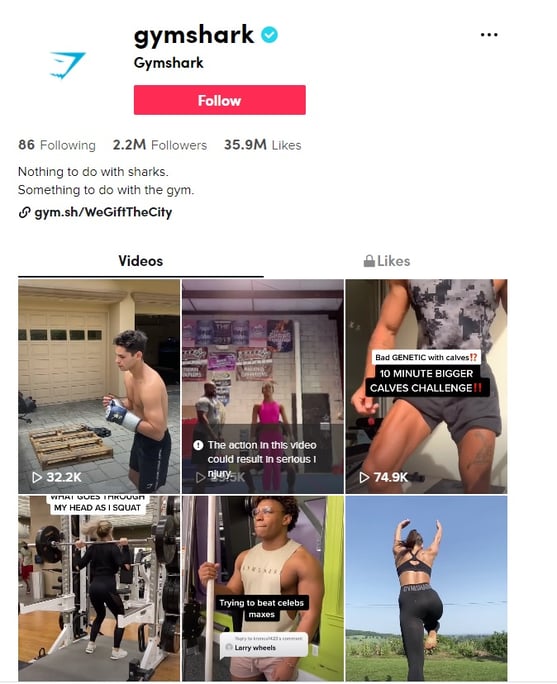 Figure 2: Gymshark TikTok. Source: TikTok
Crocs
An exclusive and remarkable footwear retailer, Crocs was founded in 2002 and has been instrumental in providing comfortable footwear to all categories of people. With the massive traction that TikTok received, Crocs decided to join this social media behemoth. Every move of this footwear retailer has been carefully strategized which is why it received more than 100,000 followers within the first week of joining TikTok.
Crocs has mastered the art of targeted marketing and converting audiences into customers by showcasing its funny and laid back brand personality. One of its successful TikTok challenges was the "Crocs Shoe Throwing Challenge."
Another notable challenge was their #ThousandDollarCrocs TikTok campaign, where audiences were encouraged to showcase how their pair of customized Crocs would look like if they cost a thousand dollars. The footwear brand witnessed an 18 percent increase in followers count within the first 24 hours of this campaign launch.
Among many other marketing efforts, Crocs also partnered with influencers like Post Malone, the YouTuber Adam W and others as well which helped them gain an astounding 2.9 billion video views. TikTok influencer marketing is a perfect approach for presenting fun and youthful content that is apt for reaching out to the next generation effectively.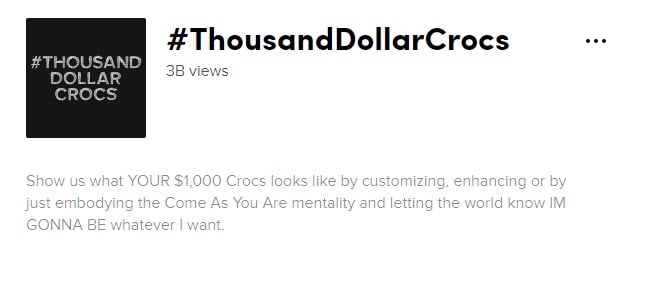 Figure 3: Crocs Challenge. Source: TikTok
e.l.f. Cosmetics
An affordable American cosmetics brand, e.l.f. Cosmetics presents professional and cruelty-free products for all. From bronzers to eyelashes, lipsticks to mascara, they are a leading retailer for makeup lovers!
e.l.f. Cosmetics leveraged the power of TikTok with its transformation-style videos that were a big hit among their target segment. One of their prominent TikTok challenges was the #EyesLipsFace challenge, which cleverly incorporated their very own song which became viral and asked users to showcase their "eyes, lips and face" (what e.l.f. stands for). The best part about this campaign was the participants didn't need to wear makeup to participate! This campaign boosted their brand awareness and brand recall.
e.l.f. Cosmetics also created their "Eyes, Lips, and Famous" TikTok reality show. This reality show had the initiative to encourage people to pursue their dreams without being constrained by any limitations. The perks for the winners of this show was truly enticing. The winners were given a $5000 contract to be the face of e.l.f. Cosmetics on TikTok for a year, a brand sponsorship, and a year's worth of e.l.f. Cosmetics products. Moreover, three lucky winners would also have the opportunity to be mentored by TikTok's eminent influencers Seth O'Brien, Avani Gregg, and Madi Munroe. All in all, this cosmetics label cleverly worked on producing catchy and entertaining content including influencers to resonate with their target market better.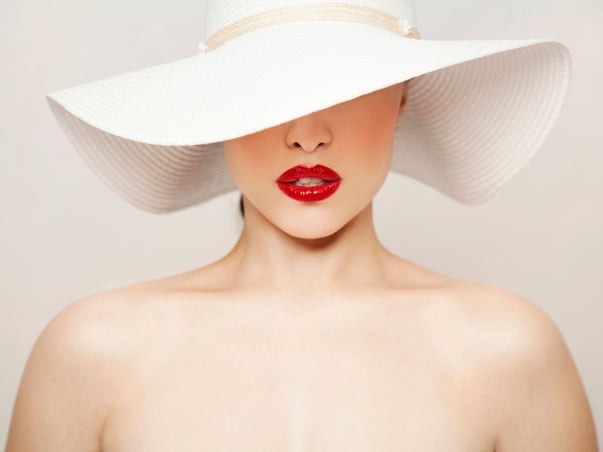 The NFL
The older generation has many football aficionados, but the National Football League (NFL) was struggling to find a common ground to reach out to a younger audience. With TikTok scoring high among NFL's target audience, it seemed easy to break the ice here. To connect to the younger audience, NFL decided to enter into a two year partnership with the social media giant TikTok.
The NFL's launch on this platform was very strategic and successful. One of its initial posts featured condolences to Marquise Goodwin, a player from San Francisco's 49ers who lost his son a couple of hours prior to the game. That same day he scored an 83-yard touchdown which was the first high score of its kind for that specific season. The post featured both his win in the game and the loss of his son with "You Raise Me Up" by Josh Groban in the background, which gained nearly 2 million hearts within no time at all.
One of its initial TikTok challenges was the #WeReady challenge, which encouraged their followers to show their support and love for their favorite NFL teams. From featuring memes and game highlights, to behind the scenes footage, challenges and more, NFLs TikTok profile has been educating, entertaining, and creating interest in its audience like never before.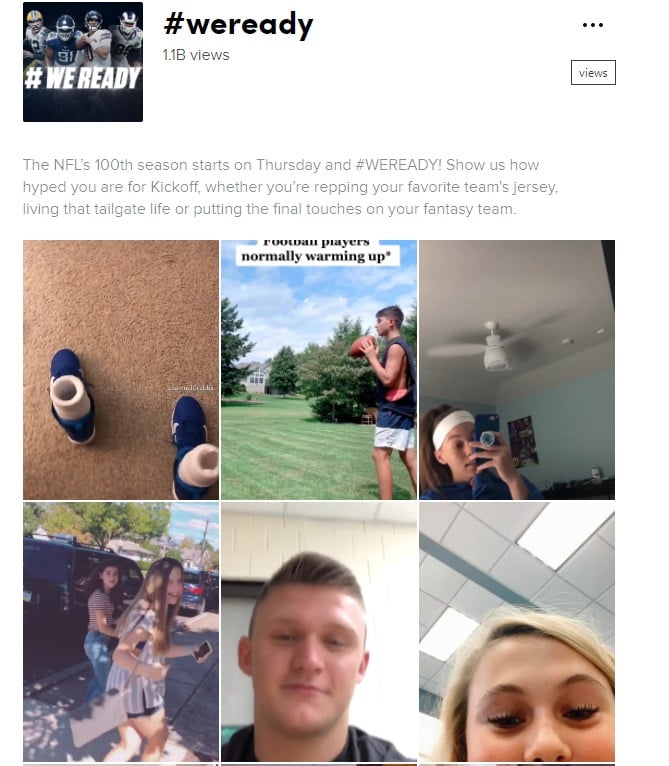 Figure 4: NFL Challenge. Source: TikTok
So, what have we learned from this?
These five brands killed it on TikTok. So, what can you learn from them to make your campaigns a success? Though each of them belong to a different industry, they've leveraged the power of short form videos to connect to their audiences in creative and innovative ways. The more creative and valuable content you present, the more audience engagement you will receive on your posts.
Coming up with creative and inclusive challenge ideas is key to making your content go viral. They help you beat the competition and surge to the top when implemented correctly. Another thing to keep in mind is that TikTok marketing and influencers are inseparable. Leverage the power of influencer marketing and TikTok to take your game to the next dimension.
TikTok is a platform that is known to promote entertaining content making brands look approachable effortlessly. Therefore, remember to keep your approach lighthearted and don't take things too seriously. The more fun elements you bring to the table, the better it is for everyone! Getting in touch with an accomplished social media marketing services provider can help your game ace marketing on TikTok.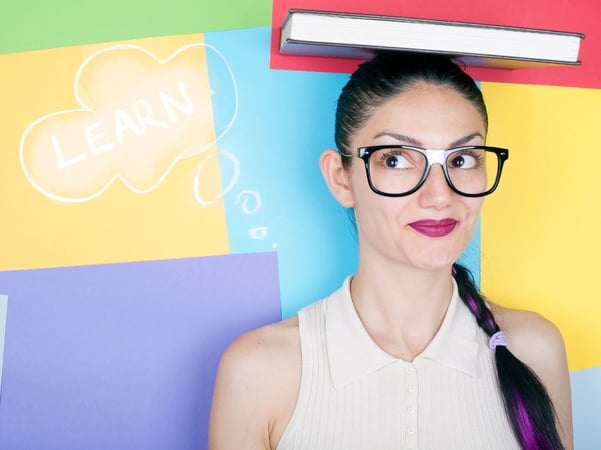 Getting video marketing right
Video is a crucial component not just of your content marketing strategy, but also of the overall health of your business. However, it is not something you can just jump into without a strategy. Luckily, we've got all the best tips for you here: Your One Stop Video Marketing Handbook.
---
TikTok is one of the youngest yet effective social media platforms, and it has taken the world by storm. Teaming up with a social media marketing agency that understands both the dynamics of your game and TikTok marketing will help you set up a strong foundation for success.
Game Marketing Genie is partnered with TikTok to provide all our clients with the best services. Work with our team of experts to make the most of your presence on this social media giant!