How To Use Twitch Host Mode and Raiding To Promote Your Game
by Game Marketing Genie, on 17-Nov-2021 11:07:04
Twitch Raids and Host Mode are popular ways for small streamers to gain prominence. Creators get more viewers on their streams when they are raided and can keep their users engaged by hosting other streams on their channels.
Game publishers can use these two amazing features to increase their game's relevance. Raiding and hosting not only allow you to enhance your viewership but also help you connect with other creators on the platform. Networking is everything on Twitch, and these features will help you grow your community and get noticed. This will accelerate your organic growth and make your channel more visible on Twitch's game listing.
Figure 1: LinusTechTips had their audience raid PlantyTime's stream before ending his weekly Analysis and News Show stream. Source: Twitch
The impact of a Twitch raid is evident on a channel's peak viewership. LinusTechTips was an experienced streamer when he raided his friend's channel PlantyTime. PlantyTime was a smaller channel with a peak viewership of 23 viewers. But during the raid, his viewership increased to 1,816 viewers, proving how effective Twitch raids can be in supporting smaller channels.
Here's how to use Twitch for business, and specifically how these two community engagement features fit in your Twitch marketing plan.
What are Twitch's Raids, and how do they work?
Before we review the game marketing strategies you can deploy on the platform, let's first understand how to raid on Twitch.
A raid is a community feature that allows streamers to send all their viewers to another channel. Streamers can use raids to support fellow creators by transferring all their viewers to their channels at the end of their streams. This exposes their audiences to new streamers who create a similar type of content and improves the viewership of those being raided.
The act of raiding isn't complicated, and any user can do it. To start, type /raid in your chat followed by the name of the streamer you want to raid. So, to raid Ninja's channel, you'd type /raid Ninja. Alternatively, you can use the Raid Channel option on your dashboard and search for the channel you want to raid.
What comes next is a countdown that informs your viewers that they are about to be taken to a new channel. When the countdown is over, you can click the Raid Now button to execute the raid. Your viewers will also receive a corresponding message in the chat to notify them that a raid is about to happen.
The channel being raided will receive a notification in the chat about the impending raid and the size of the raiding party.
Figure 2: Someone raiding on Twitch. Source: Twitch
Once viewers land on the target channel, they can access the chat and interact with other users. They also get access to the profile to learn about the streamer, their schedule, social media, and other important information.
What is Twitch Host Mode, and how does it work?
Host Mode is a Twitch feature that allows streamers to broadcast another channel's stream on their page. This allows users to discover the content you select while still interacting with you through the chat.
To host another channel on your page, type /host followed by the channel's name in your chat. For example, to host Ninja on your channel, simply type /host Ninja. Confirm your selection by pressing enter, and the playback window on your channel will disappear to be replaced by the stream of the channel you have selected.
Viewers can support the hosted channel by subscribing to access the content. The viewers are also added to the channel's viewer count, thus helping streamers with their Twitch for game marketing efforts.
The second option for hosting is to use the Auto-host mode. With this method enabled, your channel will automatically host the streamers you select when they go live. With auto-hosting, your channel runs longer, and viewers are assured of finding something to watch even when you are not streaming yourself.
Different ways to use raids and hosting to push your game to more players
Here's how to use the raid and host mode feature to reach more gamers on Twitch.
Using Twitch Raids for game launches
Twitch raids come in handy when launching your game. Follow these steps to set up perfect raids for your Twitch marketing.
Step 1: Find influencers that stream games in your niche. If you are launching a strategy game, you want to work with influencers that stream strategy games. Such influencers already have the audience you are looking for, and they will help their followers discover your game and how it adds value to them.
List all the influencers that match this criterion based on their demographics, interests, reach, and more. You may come across some popular streamers with lots of concurrent viewers on their streams, but if they don't stream games in your niche, they aren't suitable for Twitch marketing.
Step 2: Zero down on your top influencers and have the top influencer stream your game.
Your analysis will lead you to several influencers that are ideal for promoting your game. Break down this list further to remain with just a few top influencers that have the reach and influence you desire. From the final list, identify the top influencer and have them stream your game to their audience.
Step 3: Leverage the influencer's channel with different types of adverts available on Twitch. Besides streaming your game on their channel, you can also publish your branded content on the profile of the influencers you are working with. The influencer can publish your logo on their bio to let users know about your partnership. This will increase your game's visibility within the Twitch community.
Step 4: Once the top streamer starts streaming, the rest of the influencers on your list can tune in a live stream of your game and then raid the top influencer's channel. This will see a sudden surge in the number of viewers to the influencer's channel, and thus a large number of highly tuned and focused audiences.
Step 5: Get pre-registrations, pre sign ups, downloads, and much more done with your now highly active audience. The influencers will play an important role in this by asking their followers to get your game if they want to join in on the fun. And because Twitch users trust their favorite influencers to help them find the best games to play, most of the gamers will use the shared links to sign up for your game. You need to make the onboarding process as simple as possible to ensure players can get to the fun stuff in the shortest time possible.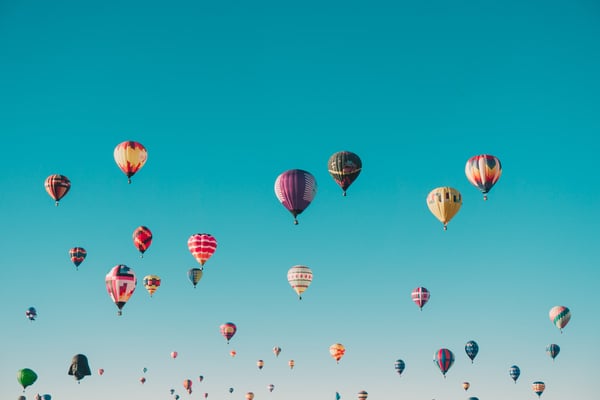 Using Twitch Host Mode for game promotions
Twitch host mode also comes in handy when you need to promote your game on the platform. Use these tips to create the perfect hosting strategy.
Step 1: Establish a streaming channel for your game. This will allow you to stream your own content and host other streamers on your page for networking purposes.
Step 2: Identify top streamers within your domain and form partnerships for streaming your game on their channels. Since these influencers have the audience you are targeting, streaming your game on their channel will help you reach highly interested users who will benefit from your game's amazing features. Establish a streaming schedule that the influencer will share with their audience so they know when to tune in to view your game's broadcast.
Step 3: Schedule and host various streamers on your channel and conduct exclusive events within your game. You can create a tournament and have the influencers compete against each other. This will attract the influencers' followers who will tune in to watch them play, thus increasing your game's awareness among all the influencers' audience.
Step 4: Add appropriate calls to action for the audience to register, download, purchase, and more. Watching all the gameplay will get the viewers excited to try the game, and you want to make it easy for them to get it. Add a CTA to take interested users to your app store page to download and register for your game. Work with a game marketing agency to design effective CTA buttons for your game marketing.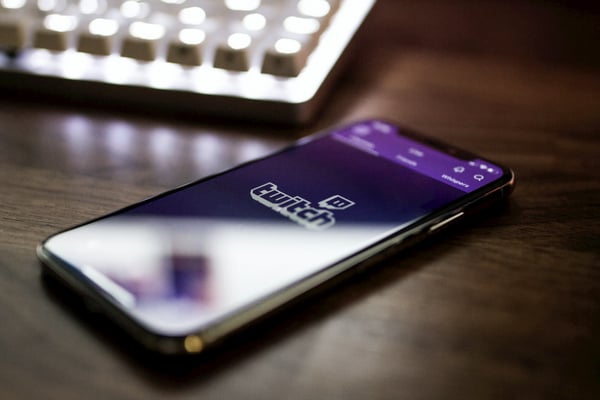 Getting video marketing right
Video is a crucial component not just of your content marketing strategy, but also of the overall health of your business. However, it is not something you can just jump into without a strategy. Luckily, we've got all the best tips for you here: Your One Stop Video Marketing Handbook.
---
Twitch streaming and hosting are concepts that Twitch streamers use to grow their channels. They can also be innovative ways to promote your game and grow fast. By getting hosted by the right influencer, you will make more people know about your game. On the other hand, stream raiding helps with game awareness, which is an important aspect of your Twitch marketing plan.
Game Marketing Genie is here to ensure you get everything right as you work to make your game popular with players. We will connect you with the right influencers for your video game marketing and help you track your campaign performance to ensure you stay on track to achieve your goals.
Click here to book a consultation with one of our marketing experts.