Should You Use Live Streaming to Promote Your Game?
by Game Marketing Genie, on 08-Sep-2020 11:52:32
Today, live streaming platforms worldwide have a multitude of users that check in every day. Several live-streaming platforms exist in diverse verticals, including personal development, entertainment, e-commerce, education, as well as gaming, of course.

Marketing through live streaming benefits almost every industry due to its ability to create interactive sessions. Out of all the live stream categories, games are the most-watched categories on Twitch and YouTube.
Many companies quickly adopted live streaming because of its capability to sustain an audience. The only question is why you should use live streaming in your video marketing strategy? It's easy! Live game videos has the power to go viral, become a community affair, connect with a diverse audience, and more!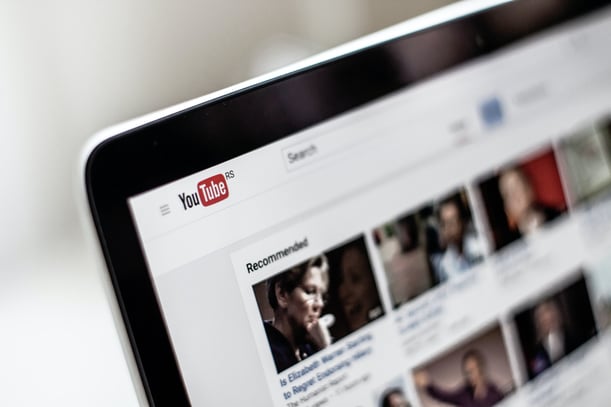 Live streaming is an upgraded version of video marketing. You should focus on taking advantage of these interactions where streamers and viewers chat with each other to discuss the game while streaming.

Live streaming is the broadcasting of video on platforms like Twitch and YouTube. There are 15 million active users per month on Twitch, watching an average of 700000 plus hours of content monthly related to gaming and non-gaming categories.

Live streaming is estimated to become a $330.51 billion industry by 2030 (source: Grandview Research), and brands are expected to spend more than $100 billion on live streaming content by 2023 (source: Forrester). Take a look at why you need it in your marketing strategy.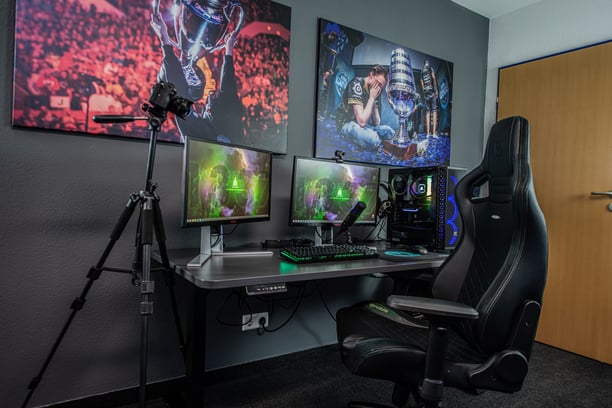 Why should you use live streaming?
Live streaming not only helps you connect with your audience at a personable level with casual chat but also lets you show off distinct features about your game such as:
Gameplay
Live streaming as a marketing tactic is primarily used to showcase your gameplay.

Your dev team or the streamers you work with should comment on aspects of your game's experience, how to control the character, the interactions with the world, and more. Your audience wants to see how your game looks, sounds, and performs. Use live streaming as a method of display.
Chat, question, and answer live sessions
From a technical perspective, this is one of the best ways to involve the audience. Many live streaming platforms include a sidebar where viewers can comment on the gameplay and talk to the streamer. You can also integrate third-party tools into your channel like chatbots, a bar to highlight certain information periodically or react to specific chat messages, pop-ups, and alerts on any applaudable action by a gamer or viewer during the live-streaming. These options engage the audience and the gamer and create an invisible emotional connection with the game and your gaming community.

Additionally, hosting live question and answer sessions can boost your interaction with the audience and add value to your live sessions, improving the visibility and productivity of your brand. The question you or your streamer answers may be helpful for many. This interactive nature is one of the main boons of live streaming.
Things to do before a live to improve productivity
It is smart to prepare your intro, call to action, outro, goals, and purpose of the live session to make live streaming successful. If you choose to work with an influencer they will have already prepared this.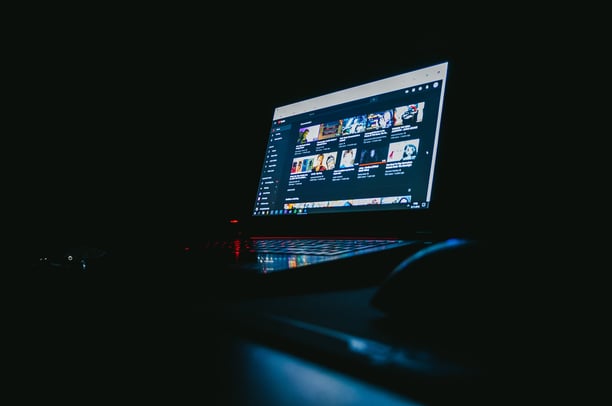 Where can you live stream?
Live streaming platforms such as Twitch and YouTube are where your players are. Among all the video game distribution platforms, Twitch has a larger market share. However, with the gaining popularity of game live streaming, other service providers are also in the spotlight with features that benefit both businesses and gamers. YouTube Gaming enables users to generate revenue in collaboration with Google AdSense. The developer's stream on Steam is another video game broadcast service that operates on Open Source Technology, enabling gaming companies to go live or present pre-recorded sessions.

Using these broadcast services, you can acquire new audiences with influencer campaigns and pre-launch promotions. It is also vital to retain your existing audience with discoverability across thousands of channels. You can also use snippets from your live stream across your website and social media platforms.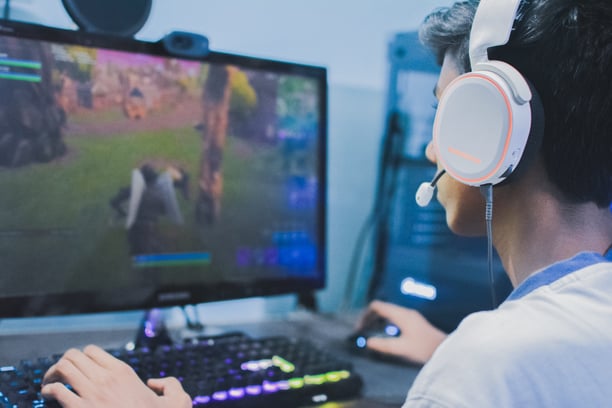 How to live stream?
Emphasis on "live"
Plan it, but don't polish it. You'll get questions and comments you didn't expect. For instance, if a feature of your game needs improvement and your audience comments on it, accept it and mention upgrades that will happen in the future. Additionally, don't forget to include a call to action and stay prepared for any technical issues. If you're ready to face all the best and worst things while broadcasting, then you're all set to make your live stream successful.
Work with influencers
Let others take over and talk for you. Every influencer has unique connections, followers, or fan base built on extreme trust through years of effort.

Influencer promotions can offer an immediate and lasting effect on their audiences. Whenever an influencer posts new content, it tells their audience that there's something worth buying. Influencer reviews can make your game viral. Fortnite, an online game that became massively successful due to its viral gameplay videos, is evidence of this.

Here are a few influencer marketing tips you should consider in your live streaming strategy:
Work with influencers that play games similar to yours
Get them to feature your game or product in a 1 minute (or more) segment in their stream
Get them to play your game or use your product on stream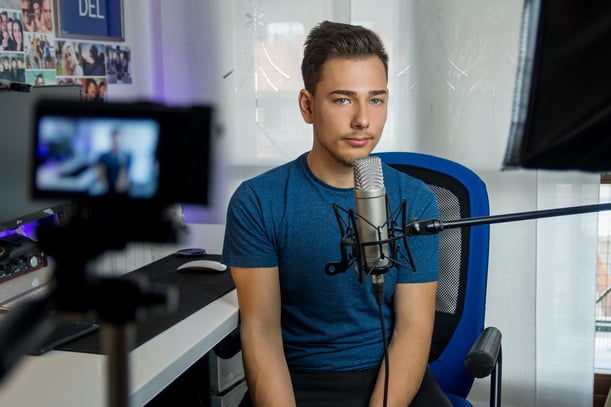 Audience-focused
You're doing live streaming for your audience, so let them know this. Consider ways to involve your audience with contests, pre-launch offers, coupons, and other exciting gifts. By including this in your live streams, you can captivate your audience with visually attractive and creative content.
Have fun!
All your live streaming sessions should entertain you and your audience. The interactions should remain fun-filled to grab audience attraction with lots of entertainment. Make sure your live stream is full of liveliness to reach, engage, and involve audiences across the web. A good stream engages the audience, provides them value, and gives them a reason to be there.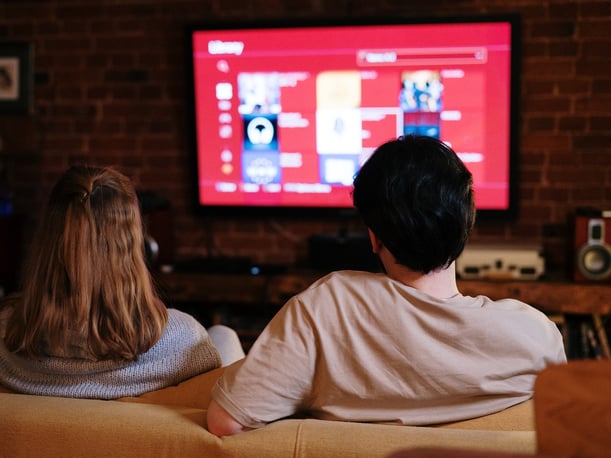 Getting game video marketing right
Video is a crucial component not just of your content marketing strategy, but also of the overall health of your business. However, it is not something you can just jump into without a strategy. Luckily, we've got all the best tips for you here: Your One Stop Video Marketing Handbook.
---
Live streaming is part of the future of marketing because it can make your game interactive and discoverable among thousands of existing games.
At Game Marketing Genie, we can help you create an exciting live stream experience as well as manage influencer marketing for your brand so you can focus on what's important.
Reach out to us today, and let's get started.