How to Create a Brand Style Guide for Your Video Game
by Game Marketing Genie, on 31-Dec-2020 09:00:00
There's a reason why the big names in gaming we all know have made it in the market for decades. Whether you're an indie game developer or an accomplished game publisher with a catalog of games behind you, it is impossible to make a mark on your target market without successful branding. Brand consistency is key to your success, so you need your very own brand style guide.
What is a brand style guide?
So, what is a brand style guide? Also known as a brand style guide, brand guide, brand book, or brand guidelines (these can be used interchangeably), a brand style guide is a manual that outlines your brand and game's vision, core values, and mission through various elements that makes it unique and stand out in the market. From your design, content, and teams, brand guidelines help your game to maintain consistency across all platforms. Some essential elements that a brand style guide contains are:
Brand story
Logo and logo variations
Color palette
Typography
Imagery
Tone of voice
Whether you're a small startup or a large enterprise, you cannot ignore creating your brand style guide as it will help you maintain your image in the industry and in the eyes of your audience. Big companies including PUBG, Pepsi Co., Coca-Cola, Nintendo, PlayStation, and more have hit the market and stayed successful because of their branding efforts - and amazing products of course! So, do you know how to create a brand style guide? If not, we're here to help!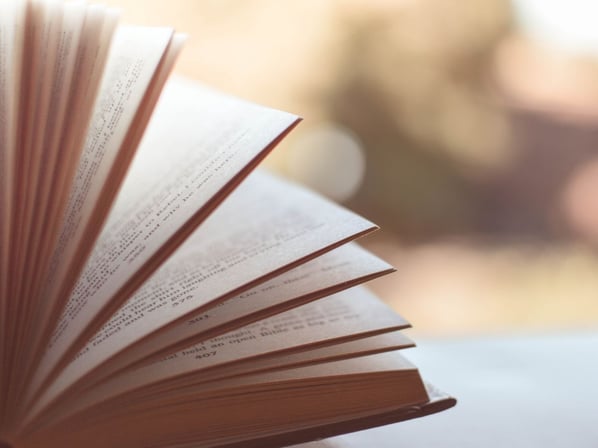 What does your brand style guide need?
Your brand story
Your story is the heart of your studio. The more you establish a connection between the two, the more it helps your audience connect with you on a deeper level. Your brand story needs to be expressed in your content, actions, words and more to establish your brand's character and foster a greater bonding between your game and target market.
Your logo and logo guidelines
Your logo is a foundation for your brand identity, and is influential in making a strong first impression on your audience. Designing your first logo format is great, but you need to optimize it for different online and offline marketing spaces. Without logo optimization, you won't be able to determine the right logo for different scenarios.
This is why your brand style guide must indicate how your logo will be used for various platforms to help your team to avoid any kind of confusion. From color and size variations to white space, every instruction has to be crystal clear.
Color palette
The colors you choose for your brand adds life to all of your images, icons, and material. An ideal brand color palette needs to have at least three colors including the main color (also known as the base color), the accent color (also known as the complimentary color), and a neutral color. The main color is the one that is used the most, the accent color is used to create highlights, whereas the neutral shade is used for backgrounds.
While choosing your color palette, you need to understand that these colors are what will determine the emotions your audience sees when they view any of your content - from websites to social media to print. Consider the psychological effects of the colors you choose for branding purposes to help you understand where and when to use each one. Try using complimentary colors, monochromatic colors, or analogous colors if you haven't already determined your brand's color guide yet.
Typography
Typography is instrumental in communicating your brand's identity. This outlines the specifics of your brand's font typeface, font size, spacing, places of use, and capitalization. Creating a typographical guide for your brand helps you maintain consistency throughout your communications materials wherever they are.
Whether you want to use a single font typeface or multiple fonts, it is up to you to decide. However, incorporating a font that is different from your logo will help both stand out, adding texture to the overall appearance of your content. When you introduce your fonts in your brand style guide, mention how the font is related to your brand and how it is used for different purposes. For instance, the font size for a heading would be different from that of a body text. These specifics help you ensure your branding is consistent across the board.
Imagery
They say a picture is worth a thousand words. We know this statement is generic, but it's true! Images have the power to provoke emotions and can project your brand as luxurious, serious, fun, technical, affordable, strictly corporate or more, effortlessly. We all know that images with bright colors come across as pleasant and entertaining ones, whereas those with toned down colors can communicate the seriousness of the brand.
The images you use may include the following:
Backgrounds for your website
Imagery for your social media pages
Assets to overlay on other images
Content specific (e.g. an eBook) assets
We recommend organizing your images into categories to make your team's work easier. Remember to include the sizes, resolutions, and editing rights of each image, as well as where they are to be used.
Tone of voice
Your brand has a voice which reflects your brand's values and personality. 64 percent of customers claim that when brands share their values, it helps them connect with them better. Though the tone of voice differs based on the media you use, your overall tone needs to remain consistent across all communication channels. This includes blogs, press releases, social media, ads, and more. Your tone of voice helps you to build customer trust and earn revenue in the long run when implemented correctly. A carefully crafted piece of content can set you apart from your competitors and helps your audience recognize your brand even without the logo.
Choose the tone of voice you want to take on - whether it be humorous, professional, friendly or something else - and let your brand's personality shine through your content!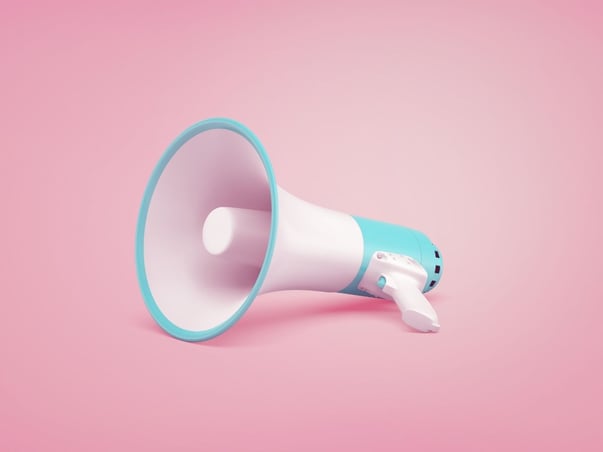 Other things you can (and should) include
But wait! That's not all! There are a few more things you might want to have in your brand style guide. These include:
A brand persona
Your brand persona is much like your buyer personas. It is a representation of what your brand would be like if it had its own personality, style, language and form. Do you want your brand to be witty and playful, or serious and straightforward? Note a few traits that you'd like your brand to display and imagine it as its own person to get started.
Brand values
Brand values are the core beliefs that your brand stands for. These values steer your company's growth, and drive your marketing efforts. From decision making to crafting your brand story, brand values govern every aspect of your business. They are also instrumental in influencing your target audience and in positioning your game to perform.
Brand mission statement
Your brand's mission statement needs to clearly state your brand's objectives and purpose for existing. It should include how your brand serves your audience throughout your business life cycle, and how you intend to make their lives better, easier or more exciting. Including this element helps your audience to understand your company's purpose and how it impacts the industry as a whole.
Brand words/phrases
If you've got certain words, phrases or terms you do or don't want your staff to use - especially when they're customer-facing - you must mention them in your brand style guide. This helps you eliminate any unintentional stress on your brand, staff and audience. Be quite clear about these as they could mean the difference between the success or failure of your studio, game or more.
Design
Layouts, headings, styles and more! Include the design specifications for your social media posts, business cards, letterheads, all online and offline marketing collateral, and more in your brand style guide. This will help make your work look synchronized and uniform, improving the aesthetics of your content production.
Social media guidelines
Social media guidelines give your staff instructions on how to represent your brand on and create content for your social media platforms. This will help ensure that your customer-facing side meets your brand standards and provides a consistent experience for all customers.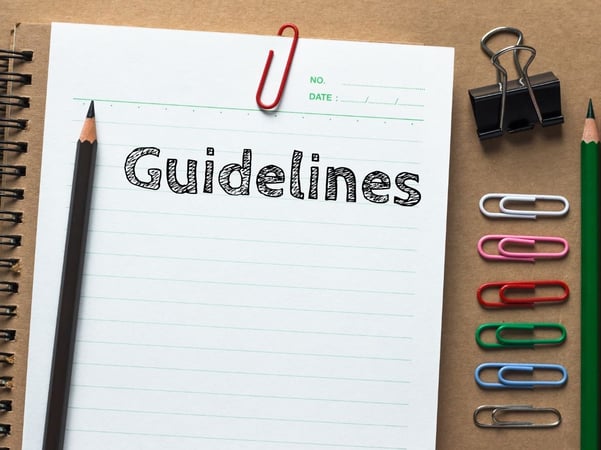 Want to learn more about digital marketing?
Digital marketing is a vast industry, and you need a strong understanding to master it. That's why we've compiled all of our best resources to create the ultimate guide to digital marketing. Check it out here: Everything You Need to Know About Video Game Digital Marketing.
---
Every successful company has an incredible brand style guide. As a gaming studio, it is imperative that you have a one in place to help take your game and brand to the next level. Teaming up with a seasoned game marketing agency to help you make a customized brand style guide can propel your game to success.
By partnering with Game Marketing Genie, you can take advantage of the expertise of our team members who've helped many games succeed! To learn how we can help you with your marketing endeavors, get in touch with us today!