How to Retarget Your Players: 4 Smart Video Game Marketing Strategies
by Game Marketing Genie, on 24-Mar-2020 15:22:10
Your gaming studio distributes fresh content among its social media channels, creates advertisements and attracts new customers every day. You try to reach the right players at the right time on the right channels, using tools that target these people depending on a range of metrics. But sometimes these people aren't ready to buy when you reach them.
Business Insider states that a massive 97% of people that visit your site for the first time don't buy anything, and you risk losing them forever. So while you need to bring in potential customers, you also need to try and bring back those that didn't convert the first time.
You need an audience segmentation strategy.
What is retargeting?
You've probably seen them in your own Internet travels - ads from websites that you visited earlier in the day. You may have even seen popups that ask you to accept cookies from these websites, or banners that announce that they use cookie technology. This is because they've used a piece of simple JavaScript code to follow you around the internet and attract you back to their website. And this is exactly how retargeting - also known as remarketing - will work for you.
Let's look at how it works. You put a small piece of code - called a pixel - on your website. This pixel is unnoticeable to players, and unobtrusive. It only affects those who visit your website, and doesn't influence its rankings or appearance. Each time someone new visits your site, it adds a cookie to their browsers. When these users visit other websites later on, the cookie sends a message to your retargeting service to let them know where to make your ads appear. This ensures that your ads will only appear to those that have previously visited your site.
The reason that we recommend retargeting to all gaming studios is because it focuses your advertising efforts on people that are already aware of your brand, and have a higher likelihood of converting. After all, it's said that your message needs to reach a potential customer at least seven times before they take the action that you want them to.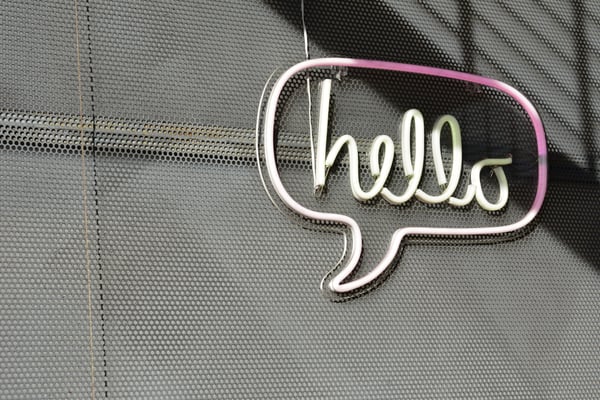 How can you retarget your players?
There are a few methods you can use to retarget your players. We'll be looking at four of the best that you can get started on straightaway.
1. Retarget specific URL visits
Retargeting everyone that visits your website is a big risk. You risk sending the wrong message to the wrong person at the wrong time. Say one person visits your site to read a blog post but bounces without leaving their details. Then a second person visits your site and fills out a lead gen form or purchases your game. If you send an ad that is a lead gen to both people, it won't work for the second person as they have already converted. You need to be selective about who you target.
This means you should be retargeting people based on the actions they take on your website. Say they visit a page for a specific game you offer - you could send them an ad with deals for that game or that shows them how to use it. You need to appeal to their specific interests and communicate that you can help with what they need.
There are two reasons people don't convert the first time they're on your site:
They're not ready to spend money with you yet.
They don't understand how you can solve their problems.
A good platform to do this on is Facebook. Open the Facebook Business Manager and create a new custom audience from the "Audiences" section in the menu. You'll need to select website traffic as your goal, and then select "specific pages that people have visited". From here you can choose the pages that people commonly visit, choose to target them based on the amount of times they have been to those pages and create ads that will directly relate to their needs.
Why does this work? It's as simple as the fact that if people continuously are visiting a specific page of yours - particularly if it is one that gets a high amount of traffic - then they just need that final push to convert.
2. Retarget those who haven't visited your site in a long time
You might have an extensive email subscriber list. But chances are that some of these people have not interacted with your website in a very long time. It's true that all of your email subscribers will become unresponsive to your game at one point or another.
This means that your current email marketing strategy won't be reaching them. So you need to start retargeting your existing users.
What goal you have is up to you. They may not have purchased from you in a while, or you might be able to upsell them to some new in-game content. Without retargeting, you don't have the option to show them any new developments in your game.
And really, you risk nothing by targeting someone that has already converted. Why? Because you've sold to them before and this means they're more likely to come back.
You can also do this on Facebook. Create another custom audience, but this time select "Customer File". With this you'll be able to upload a list of previous customers, but you'll want to sort the list according to how recently they have purchased from your brand and target those who haven't interacted recently with new offers or reminders.
3. Lead gen ads based on customer engagement
Facebook has a function for lead generation called "Lead Ads". For the purposes of retargeting, we'll be focusing on a specific aspect that allows you to target based on players that have previously engaged with your content on Facebook or Instagram.
You'll again want to maneuver to the Audience section in Facebook Business Manager. Then, create a new custom audience using the "Engagement" metric. This will create a list of people that have interacted with your content. You'll likely want to select your Facebook page for your retargeting audience metrics. From there you'll be presented with several options for targeting people that have engaged with specific aspects of your page including people who have sent a message to you or have clicked a CTA on any of your posts.
You'll then want to move to Facebook Ads Manager to create a new lead gen ad. Select "Lead Generation" as your objective, edit the content and lead magnet, create a form, and let it go out to your custom audience! Remember - you need to give them a reason to engage with your ad and form, so make sure your content has value and is relevant to their needs.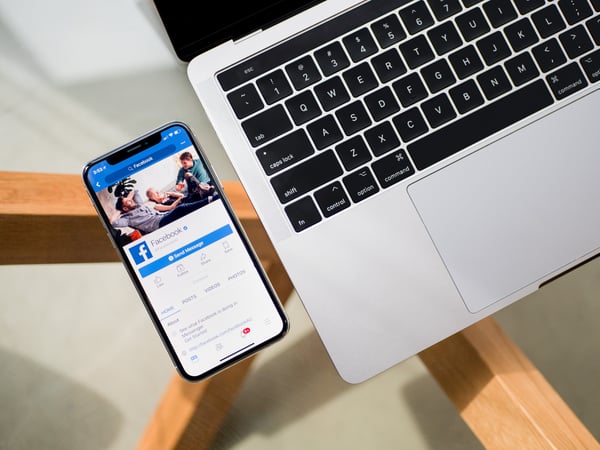 4. Set up a Google retargeting campaign
While we've focused on Facebook primarily, there are a variety of ways you can retarget with Google. The main two are search retargeting and display retargeting. We recommend display as it gives you a higher range of opportunities, but the choice depends on your business goals.
You can retarget through various platforms with Google. These include:
YouTube
Gmail
Apps
Display Network
Remarketing Search Listings Ads
Which network you choose will depend on your needs. You will also need to think about the action you want your targeted audience to take. When you know this information, you'll next need to look a few key things including:
Which of your pages need to contain Google's retargeting tags.
What network to use and how to reach your target audience on that network.
How to create ads tailored to your target players.
Landing pages for the audiences you're retargeting to.
To begin with you'll need to create a retargeting list. Log onto Adwords and move to the "Shared Library" section in the sidebar, select audiences, click "Tag Details" in the "Remarketing Tag" popup and install the tag on every page on your website that is relevant. Ask a technical team to do this for you if you haven't done it already or aren't able to do it yourself.
Once you've done this, you can create your retargeting list. Choose who to retarget to from website visitors, mobile app users, customer emails and YouTube users. Each different choice will give you the option to create different retargeting campaigns where you can choose from select audiences and promote different aspects of your game.
But you might be thinking that this sounds difficult. Let's take a look into why it's smart to work with Google retargeting.
You can add custom graphics to increase brand awareness (in display retargeting campaigns).
You've got the option to make ad copy that is specific to a certain playerbase's needs.
It has a low cost-per-click ratio.
It has a high conversion rate.
You can choose which sites you want your ad to appear on to optimize performance.
Google is an authority in marketing!
Google has been in this game for a long time, so you know it works and is a trusted retargeting platform. While a considerably more detailed system than others, Google gives you a range of opportunities that aren't present through Facebook so don't cancel it from your digital marketing strategy.
Facebook and Google Adwords are two of the biggest players in the retargeting world. There is one reason that this is the case - because they work. Try out these strategies to bring back potential customers, and see which works best for you!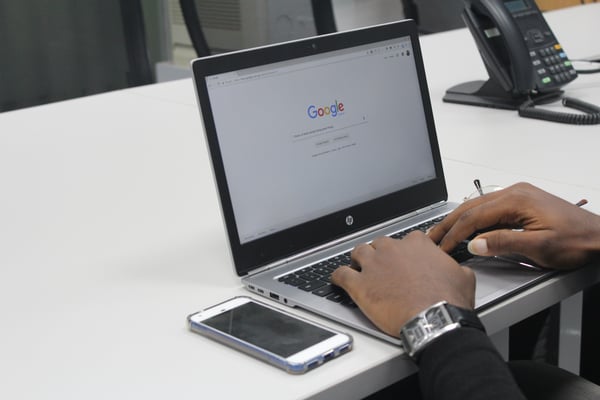 Want to learn more about digital marketing?
Digital marketing is a vast industry, and you need a strong understanding to master it. That's why we've compiled all of our best resources to create the ultimate guide to digital marketing. Check it out here: Everything You Need to Know About Video Game Digital Marketing.
---
At the end of the day, you know it's easier to reach out to someone who has already shown interest in your game rather than someone who has never heard of it before.
While you need to find new players, you should additionally be focusing on the people that already have awareness about your brand and games.
If you're having difficulty finding or setting up the perfect retargeting campaign, then come to the team who can do it for you professionally and precisely at Game Marketing Genie. We can create your ad content, copy, strategy, plan and more as we are a full service company who specializes in ensuring that your campaign works for you.
Want to know more? Check out our audience segmentation and retargeting page to find out how we can help you!