Game Marketing Awards Winner Reveals Ideal Team Composition for Growth
by Game Marketing Genie, on 10-Nov-2020 12:07:47
The gaming industry has grown into one of the biggest parts of the entertainment industry with video gaming now available for everyone. With the advent of live streaming, mobile gaming, AR and VR, it only promises to grow bigger and better. With the space getting more competitive in recent times, gaming companies continue to grind in the pursuit of going viral among a sizable fan base.
The industry has gone through various shifts when it comes to marketing trends and strategies, making it absolutely imperative to have the right marketing team in place. Here are a few essential tips and tricks you'll need to choose a team that can create the right viral campaign for your brand.
1. A strong Chief Executive Officer (CEO)
The fast paced nature of the industry makes it a tricky prospect to balance creativity and innovation with profit. Being the captain of the team, a strong CEO should create a culture that focuses on passion and involves all key stakeholders in strategy while also driving the company's vision with agility and adaptability. The CEO's role also entails motivating the team to aim high while simultaneously keeping track of the ground realities. Inspiring creativity from the team to constantly break new barriers while also seamlessly creating a business model that enables the company to thrive is essential for a good CEO.
2. A focused Chief Operating Officer (COO)
The COO is vital to a good game marketing company. While maintaining a keen eye over the day-to-day operations and procedures, the COO is also responsible for the efficiency of the business. A key member of the senior management team, the COO maintains control over all the company's strategies and policies with the right mix of people skills, business acumen and exemplary work ethic. Overall, the goal of a marketing COO is to drive extensive and sustainable growth by overseeing the functionality of the team and all its members and also setting comprehensive goals for their overall performance.
3. A capable Chief Growth Officer (CGO)
Marketing, as a tool, has been primarily designed to drive growth. It would only be fitting that an efficient game marketing team have a headstrong and skilled CGO at the forefront of this pursuit. Based on agreed-upon forecasts over a pre-decided future period, the CGO's primary aim is to formulate strategies that drive revenue and profit growth over that period so as to meet the forecasts. The CGO also oversees and analyzes customer interactions, and monitors buyer behaviour. By using the collected insights, the CGO ensures that sales and revenue continue to reflect the value proposition of the team.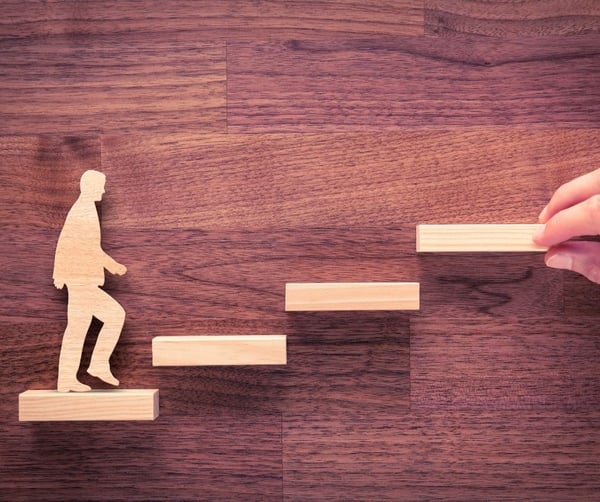 4. A data-driven Chief Technology Officer (CTO)
The most essential tool for any top game marketing agency is data. Data helps companies target the right audience in a strategic way. This is where the CTO comes in. The CTO leads the team that is responsible for the technical vision of the company and oversees all avenues of the company's technology development. Along with managing all data and tech related resources, the CTO establishes the technical vision, carves out strategies and executes plans for growth. Quality assurance is another large part of the CTO's role. When it comes to anything tech-related, the CTO is the go-to person.
5. A strategic Head of Marketing
It wouldn't be a game marketing team without the ideal Head of Marketing. This position requires the person to be extremely passionate about both gaming and marketing. The Head of Marketing absorbs the changing trends and collaborates with the rest of the team to oversee a gamut of operations. These include overseeing and approving marketing plans, driving the media and PR strategy, increasing growth and engagement across social channels, developing strategic relationships and driving ROI growth via marketing. With the dynamic nature of the industry, marketing heads are required to constantly innovate and adapt to the changing demands of the market.
6. A creative Head of UX
As the name suggests, UX is the user experience of a game and it is quite an important aspect of gaming. The UX team primarily engages with developers to improve their development process and craft better gameplay that leads to higher user satisfaction. The UX head plays a key role in aligning the gaming needs of the user with the marketing strategies of the team. He/she develops concepts to make the game's interface more engaging and addictive. As a large part of marketing is communication, the UX head ensures that game information is well conveyed through the different user interfaces.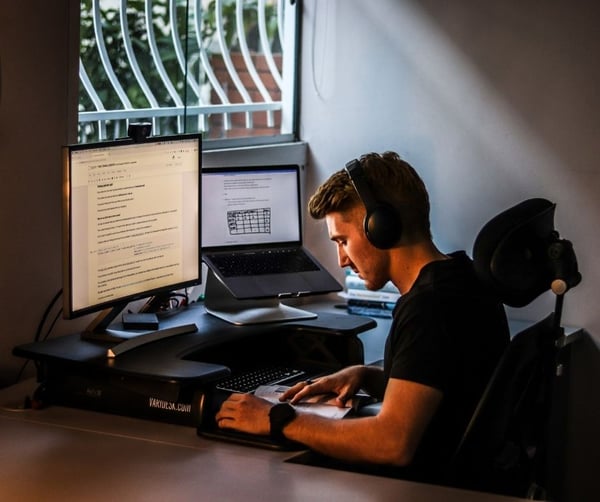 7. An expert Head of Data Science
Consumers are spending more time than ever playing games, making it a truly essential part of the global entertainment industry. With gaming and social media interconnecting, there is a lot of data for game marketing companies to collect. The main data scientist uses the collected data to study and implement hypotheses and experiments to test their validity. It is also essential to build mathematical and automated models to study game optimization, thereby providing them with a clear edge while communicating.
8. Organized account managers
Account managers play a bigger role in a marketing setup than most people would think. Being the front end of the organization, they end up becoming the de facto face of the company. They are expected to foster relationships with clients, work in tandem with the sales and marketing teams to prepare presentations and sales pitches, participate in strategy formulation, handle client communications and communicate client agendas to the team. A large responsibility for the team's bottom line lies with the account managers, making them an essential cog in the marketing wheel.
9. Designers and UX
While game marketing agencies assist clients in the gaming space who probably already have their own design and UX team, it is essential to have that level of efficiency within the marketing team as well. However, their role isn't just restricted to coming up with innovative game ideas and designing them. The role of the modern designer includes experimenting with themes and genres, coming up with unique ways to win in the game and also developing the interface. Creativity, innovation and technical know-how are the three main cornerstones of every successful designer's mantra for success.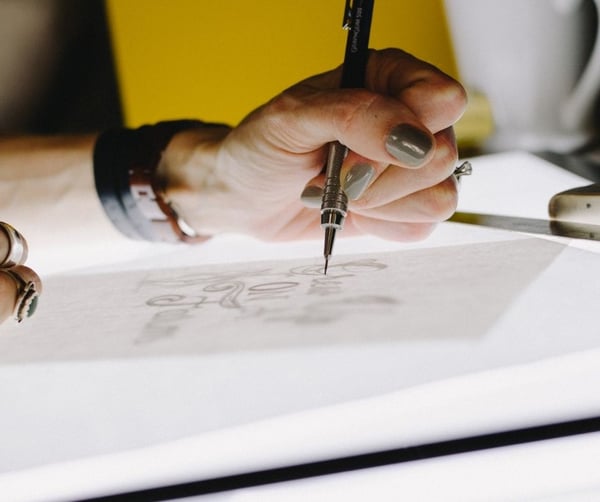 10. Data scientists
As discussed earlier, modern games leverage data from their users to improve the games, make them more engaging and draw more players to them. With the advent of mobile gaming, games are generating huge amounts of data waiting to be tapped into. Data scientists use analytics to study the collected data and give insights on what is more appealing to the gamers. This helps the developers, designers, marketers and creative experts create specific content to push to the consumers. Captivating more users leads to more revenue, especially with respect to online games. A data scientist is therefore an essential part of the marketing team that shapes the way a game is positioned.
11. Content creators and copywriters
Content creators and copywriters are often the unsung heroes of most marketing teams and play a substantial role in video game marketing. While large parts of copy go into the in-game experience, that doesn't scratch the surface of work that a copywriter puts into game marketing. Be it tutorials, instructions or social media content, the writing needs to be original and often quite lengthy. Product descriptions and promotions also require copywriters and developing this content requires a writer who has a fair understanding of gaming and video game marketing, thereby putting them in a position to generate well-crafted content.
12. Marketing strategists
Where there is marketing, there is strategy. A marketing strategist develops and monitors marketing plans for clients, plain and simple. They work closely with the marketing manager to ensure campaigns are executed smoothly. They own and manage the entire client's strategy development process and consult with them on the best practices to be applied. They also devise multi-channel and multi-phase PR and marketing campaigns. With a strong working knowledge of all genres and platforms, a strategist needs to be up-to-date with the nuances of a fast-moving gaming ecosystem.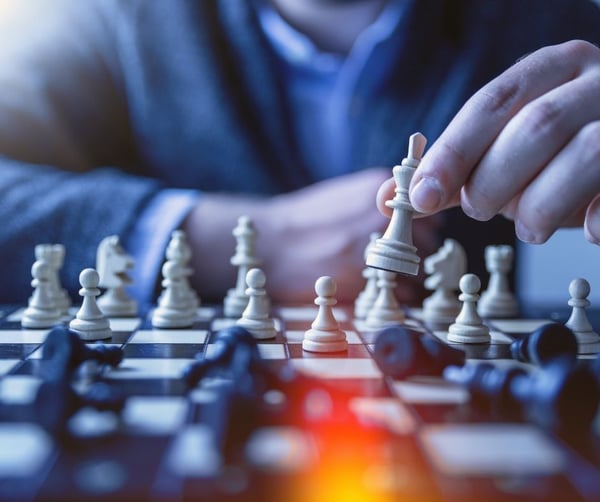 13. Growth hackers
Growth hackers are essentially professionals who are constantly focused on experimenting with contemporary marketing and product development practices and trends to lure users away from a competitor, thereby increasing their customer base. This is of prime importance in the world of video game marketing. They essentially use "hacks" or shortcuts to achieve growth. Their job is to harness innovation with great technical knowledge in a way that is fluid and fun. The digital marketplace is cutthroat and any slight competitive edge can help a game adapt to the changing demands. This process of adaptation is what growth hacking is.
14. Web developers
Web development is the backbone of both the gaming industry and the game marketing industry. Apart from the obvious role of web developers in the game itself, they go a long way in connecting users to marketing communication as well. Game marketing web developers usually are professionals who look to find the shortest route to grabbing the user's attention. They must write cutting-edge code while also simultaneously looking for ways to improve.
A few important things your team will need
While building a game marketing team, it is imperative that you visualize each role and what you're looking to achieve with each of them. It is also important that every member has a clear vision of their roles and responsibilities along with specific deliverables. This is where leadership plays a vital role. The leader drives every member to achieve their specific goals, be it telling a story, promoting the game or converting customers, without ever losing sight of the main marketing goal – driving profitable customer action. By empowering the team with the necessary tools to get the job done and exuding a passion for the product, your team is now ready to take over the market.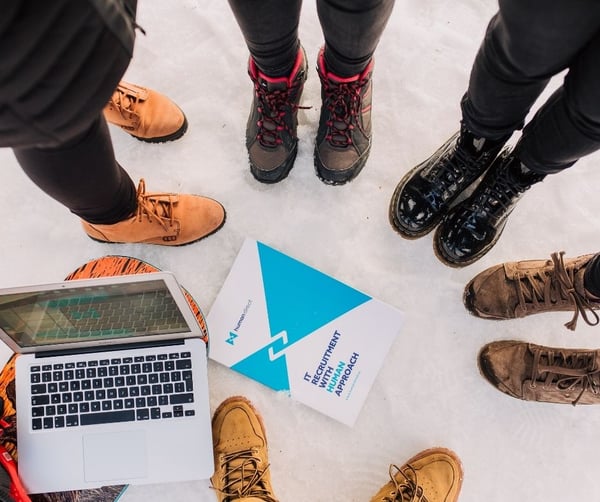 Your top game marketing strategies
We hope this article helped! For more insider game marketing information, check out The Ultimate Guide to Game Marketing: Everything You Need to Know.
---
Your game deserves a marketing team that has all the resources to achieve the goals put down by you. At Game Marketing Genie, our proficient team of gaming experts are just what you need to discover a differentiating vision and tackle the market head-on.
Contact us to create exemplary campaigns that go beyond the traditional scope of a gaming marketing agency to achieve the extraordinary. By implementing our core marketing principles from the start, your game marketing dreams will soon be a reality.