How to Use Live Streaming In Your Influencer Marketing Strategy
by Game Marketing Genie, on 10-Sep-2020 16:23:31
Over the last few years, live streaming has grown from a bit of fun into an important social feature. Nearly every social media platform is now offering some form of video broadcasting to allow users to engage with their audiences in a live environment. Live video streams engage viewers in an immediate and authentic manner that other content cannot.
Now that there are a variety of live streaming platforms, you should consider it for your video game influencer marketing strategy. Let's first take a look at what influencer marketing is.
What is influencer marketing?
Influencer marketing is a form of online marketing that uses product mentions and endorsements from well-known personalities to promote brands, products and services. Influencers are people with the ability to affect others' buying decisions because of their authority, position, knowledge, or relationship with their audience. They have a following in a distinct niche, and they engage actively with their followers.
Influencer marketing works because of the trust followers have in the influencer, and as such, their recommendations serve as the social proof gaming studios need to connect with potential customers. When brands collaborate with influencers, their marketing messages reach a keen and enthusiastic audience resulting in increased brand awareness, conversions, and sales. Social media users may not care or know about a game, but because their favorite social media star has endorsed it, they may end up trying it.
We have covered the importance of influencer marketing and how to find the right influencers to work with in our blog How to Pick the Best Game Influencer Marketing Strategy for Your Studio.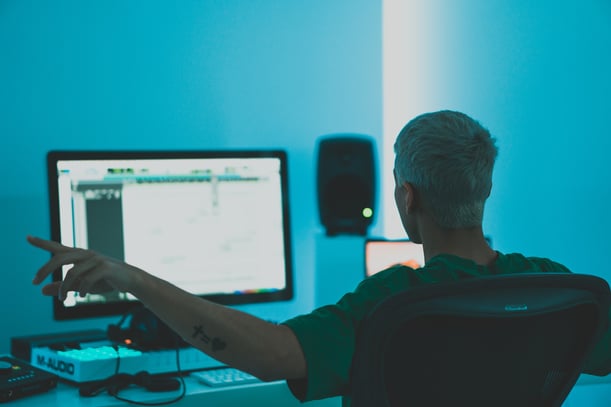 Why live streaming?
There are a few reasons why "going live" is a good tactic for your video game marketing strategy and they include:
Provides an authentic interaction with the audience
Figure 1: Benefits of live streaming. Source – Brandlive Inc.
Almost 80 percent of marketers say that the ability of live video streams to add an authentic element to digital communication is one of its greatest benefits. Video streams allow you to drop the corporate veil and connect with your players at a personal level, thus allowing them to participate in their brand story in ways that enhance the customer experience.
It's easier and more affordable
Live streaming services are offered by almost every major social media channel. These services are easily available, and in most cases, they are free, making it easier for marketers to reach their target audience. Additionally, your audience can also stream using smartphones, tablets, and computers, allowing them to go live wherever and whenever they want.
Reach a niche audience
When a gaming brand hires an influencer to talk about or play their game on a live stream, the content will be viewed by enthusiastic followers who trust the influencer's opinion. Engage an influencer marketing agency when choosing influencers to ensure your brand is promoted to the right audience.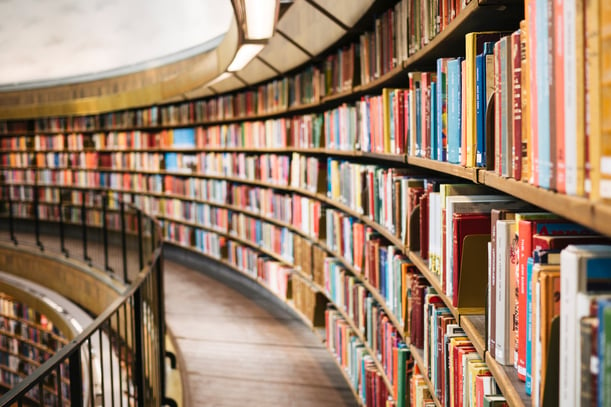 Create a library of video content
The save feature on most streaming sites allows users to save the video stream after it has ended. You can share the video on your business page to allow those people who missed the stream to watch it again. The saved videos can also be repurposed and used with other marketing materials.
This will also come with a few more things you'll need to set up, including thumbnails. Read more on generating the best YouTube thumbnails for your videos in our blog here: Top 10 YouTube Thumbnail Maker Tools To Impress Viewers.
Live chats
Users can interact with the streamers as they are creating the content. This allows you to learn what player think of your game in real time. The consumers also get answers to their questions sooner than on other platforms, which will help them connect with you better.
Review video metrics
Streaming sites collect a lot of data, and you will be able to use this information to adjust the program content for the next live stream. The captured metrics will let you know how many people joined your stream and their reaction to the content being aired.
Capture players' attention
Streamers have the full attention of their viewers when they go live. With creative content, you will be able to spread the word about your game virally.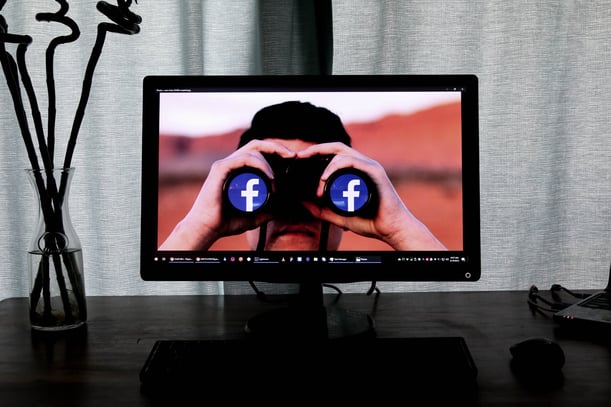 What channels could you use?
Developers that need to use live streams to scale their influencer marketing efforts can use different channels to connect with the audience they seek. They include:
Twitch
Twitch is a video streaming platform that focuses primarily on video games. It supports a community of highly engaged users where "streamers" share their content and viewers consume it. When a streamer starts a live stream, subscribers get notified and can join to watch the live stream. As the stream is on, viewers can chat with the streamer and each other, and engage with the content that's being shared.
Twitch has 3 million content creators per month and more than 140 million unique monthly viewers. The platform commands a whopping 72.2 percent share of the video game streaming market, making it the industry leader.
There are different ways Twitch can be used for influencer marketing, such as the streamer taking a moment to mention your game during the stream or featuring brand marketing visuals in the background. It can also be used for giveaways, where a streamer highlights the things what you're giving away to potential customers, such as discount codes and brand merchandise.
Learn more in Video Game Marketing 101: Triumph with Twitch Influencer Marketing.
YouTube
Going live on YouTube transforms ordinary videos into an interactive experience for the viewers. With more than 500 hours of video content added to the platform every minute, broadcasting a live stream is one way to stand out from all the noise and draw a crowd.
Figure 2: Source - Oberlo
YouTube has more than 2 billion active users every month, making it a great avenue for your live stream. Try getting an influencer to stream your game to their subscribers to explain its features and action points, rather than just creating a gameplay video. You can also use the live stream to create a buzz for your game with character reveals, announcements, or even hosting special guests.
Streamers can interact with the audience through the live chat, where they answer any question users have concerning the game. YouTube live also provides real-time and post-live analytics that will inform your influencer marketing strategy going forward.
Read more in our blog here: What Is YouTube Super Chat And How To Monetize It?
Facebook Gaming
As the most widely used social media channel globally, Facebook has made it easy for brands to connect with their audience. Facebook has vast features to support every social media need from images, videos, status updates, and live streams. It recently launched a dedicated platform for gaming, Facebook Gaming, where gamers can broadcast themselves playing their favorite games to a highly engaged audience.
Figure 3: Facebook gaming. Source - Facebook
Facebook games have more than 800 million users every month, with 90 million active members of Facebook gaming groups. These numbers make the platform great for your influencer marketing campaign where you can partner with an influencer to review or do a walkthrough of your game.
By partnering with the right streamers, your game gets marketed to the right audience, which will grow your brand. Working with the best influencer marketing companies will help you identify streamers who are a good fit for your company.
Instagram Live
Instagram is another go-to channel for live video streams. The platform has over 1 billion active monthly users, making it a great choice for broadcasting your messages to potential customers. Instagram is a hit with young people, and if this is the demographic you are targeting with your game, then going live on the platform will bring more exposure.
With a limited viewing time - live videos are only available for 24 hours after broadcast – Instagram uses FOMO (fear of missing out) to pull users to live broadcasts. This is useful when launching a game as an influencer can talk about the game's features to their audience. It can also be used for a Q&A session with the viewers to answer their questions in real-time. Instagram live allows users to add additional people to the live broadcast, thus allowing influencers to interview other people/experts when reviewing a game.
Other platforms
Other streaming platforms that can enrich your influencer marketing strategy include platforms like DLive. DLive is a relatively new platform, but it has already established itself as an innovative streaming avenue in community building and monetization strategy. It has managed to attract top influencers to the platform such as PewDiePie who is YouTube's top individual content creator with 93 million subscribers.
Figure 4: PewDiePie on DLive. Source - DLive
Making it count with influencer marketing
If your marketing strategy doesn't include influencer marketing, then you're losing opportunities to convert. But if you don't have the expertise, then you won't be able to make your influencer strategy succeed. Get everything you need to know about video game influencer marketing in our ultimate guide here: The Definitive Guide to Influencer Marketing!
---
Live streaming can draw audiences to a broadcast, making it a great tool for advertising your game. By working with an influencer marketing company, you will be able to select streamers who are a good fit for your game, ultimately giving your partnered promotions a sense of authenticity.
If you need help with your influencer marketing strategy, our platform at Atisfyreach can help. We will link you with the best micro-influencers or macro-influencers that are perfect for your campaign through our large influencer database.
Are you interested in learning about the different techniques for marketing your game? Reach out to the gaming marketing agency that knows best!