10 Starter Pack Video Game Marketing Strategies for Game Creators
by Game Marketing Genie, on 03-Aug-2018 13:03:18
So, your game is ready to launch. Now what? Unfortunately, you've only done half of the job. Building the right game marketing strategy is an essential part of releasing your game to the market and attracting the thousands or (hopefully) millions of customers that you've been dreaming about.
There are several different ways to go about your game marketing but without having marketing expertise, knowing what the right things to do are and why you should do them, can be a daunting and overwhelming experience.
Luckily for you, we have put together our top 10 expert starter pack tips for your game marketing, so that you can get your strategy on track.
Invest Solid $$ into Marketing your Game
Give Facebook Ads a Shot
Understand What Drives your Game Purchases
Be Careful about Publishing and PR
Tap into Streamers and Influencers
Build a Community for Retention
Use Tracking Tools for your Games
Be Smart with Targeting
Discover your Activation Point
Don't be Afraid of Reviews
These tips are not only for developers ready to launch but can be used by anyone who already has a game out there and is struggling to get the customer numbers that they want.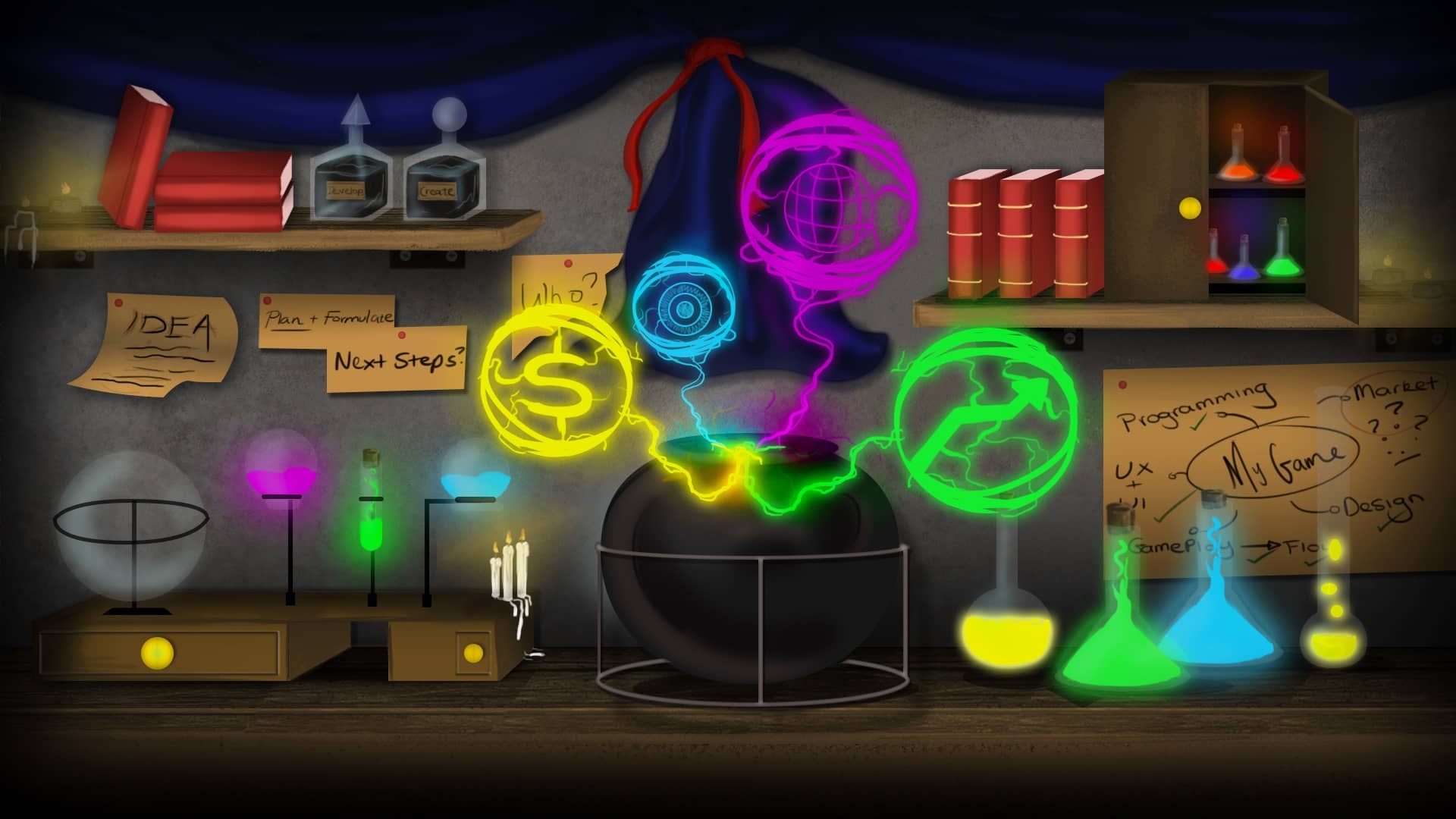 1. Invest Solid $$ into Marketing your Game
The bigger the marketing spend that you have when you launch your game, the more bang for your buck you are going to get. Marketing is not something to scrimp and save on, as without it, you have no chance of getting funding, press attention or proof of concept.
When you are developing your game, you need to make sure that you are putting aside a suitable game marketing budget that is going to cover all the strategies you want to implement. It is worth sacrificing an extra feature in your game in its final stages, in order to market one other feature well with the budget you have. Your marketing budget should not only be limited to ads, promotional videos and a website but a good chunk should be invested into obtaining data on understanding your marketing and where your game is failing so you can make improvements.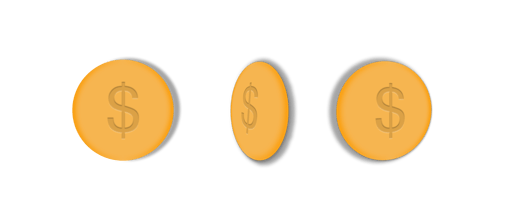 2. Give Facebook Ads a Shot
Advertising your game through Facebook gives you the ability to reach your target audience by focusing on the interests, behaviors, demographics and location of users. Using the Ads Manager, you can delve into audience insights, specific targeting, and advanced targeting to learn about your market and what gets them interested. Games are naturally very attractive on a platform like Facebook and you can closely monitor your click-through rates and conversions.
3. Understand What Drives your Game Purchases
Understanding what drives your game purchases is critical to knowing how to market your game in the right way as well as making any improvements to retain and attract customers. Four of the main reasons why people may purchase your game are:
Impulse: Are people buying your game because it's cheap and they must have it now? Does your game make people feel better about themselves, or does it relieve stress?
Progression: Do your customers want to experience a sense of achievement? Do they like getting stronger, looking better and earning badges?
Boredom: Is your game the perfect "sit on the toilet" and "waiting on the bus" game? Don't think that this is a bad reason as it's a huge niche.
Artistry: Do people appreciate the artistry of your games? If so, then you should emphasize it in your ads since according to BigFishGames.com, genre, graphics and story are the leading reasons that people buy video games.
4. Be Careful About Publishing and PR
While a PR campaign would have been the first 'go to' when releasing a game once upon a time, we now live in an overcrowded ecosystem where it's very easy for the promotion of your game to get lost among the millions of other campaigns. Since gamers follow and trust streamers and influencers along with their peers when it comes to deciding what new games to buy or download, it would be wise to think carefully before committing to any PR campaign or stunt.
5. Tap Into Streamers and Influencers
As we talk about it in the Understanding Game Influencer Marketing article, tapping into streamers and influencers can be one of the most valuable tools that you can use to market your game.
Influencers already have large followings of your target audience, whether that is specifically in the gaming niche or everyday people with a certain common interest who may be looking for a new game to download on their phone. While you will still need to pay for the services of an influencer to talk about your game on their social channels, you may find that the cost is significantly lower than other forms of marketing with a higher conversion rate. The most gaming-related video is consumed from YouTube, with Twitch and Stream following closely behind.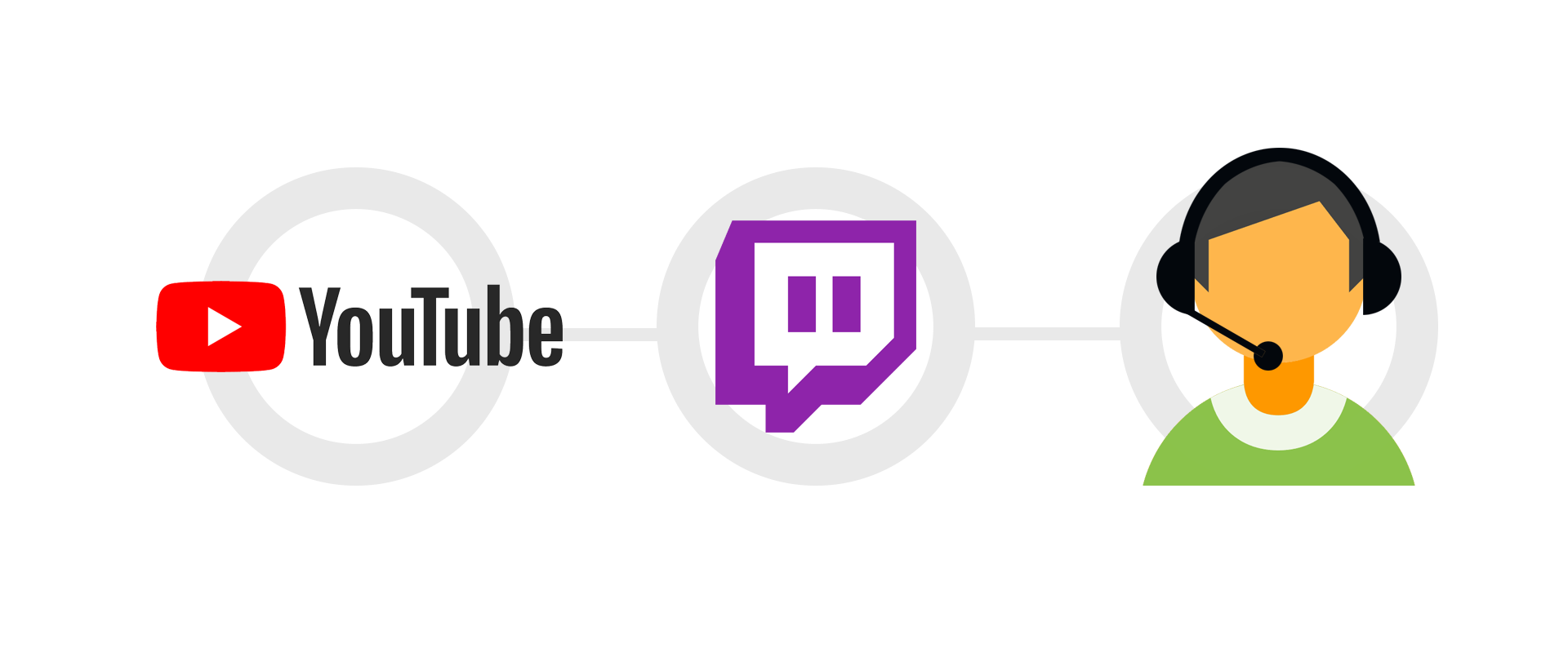 6. Build a Community for Retention
Building an online community isn't just about growing your customer base, but it's also about retaining customers. You may have read in our Understanding Gamers article, that many gamers like to feel like they are a part of a community and even though they can decide to switch to another game, they can't take a community with them.
Having a successful online community, whether it's on Facebook or other social media site, is a great way of keeping new people coming and old customers coming back, as long as you have the right content. This is a very powerful tool if you are a game studio, as you can develop a following and have easy access to your target audience when you have game updates or new releases.
7. Use Tracking Tools for your Games
Using tracking tools for your game should always be part of your game marketing strategy, so you can see just how it is performing. Without tracking your game, you won't have any idea about who is downloading it or understand your users' behavior, which can be extremely valuable if adjustments need to be made to keep customers engaged.
Android game developers have the benefit of using the Google Play Console, where you have access to a dashboard that gives you all the statistics you'll want to know about your game from launch data, user behavior to demographic information.
You can find a large list of app analytics platforms on businessofapps.com with a summary about each so you can find the right one for you.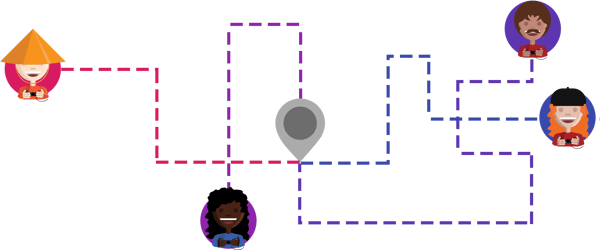 8. Be Smart with Targeting
Like we already mentioned above, using the Facebook ad function can provide you with data to quickly discover your market and target custom audiences. Not only can you target gamers or people that show an interest in gaming, but you can also reach people with particular interests by leveraging existing fanbases.
Games are naturally very attractive on a platform like Facebook.
For example, if you have a racing game, not only should you target those gamers who play racing games but also anyone that has an interesting in Formula 1 or Nascar as these groups of people may be looking for a boredom buster to have on their phone. If you have a wrestling game, you can target those interested in WWE and for word games, you can target those interested in puzzles.
9. Discover your Activation Point
Not everyone that starts playing your game is going to keep at it and there are a multitude of reasons why they will stop or uninstall altogether. Things like boredom, game sessions that are too long, too many pop-ups, pay-to-win strategies and sudden rises in difficulty, all contribute to why only a fraction of players will see a game through to the end.
Finding out at what point your players are less likely to stop playing your game is imperative so that you can rework a game to avoid losing players early on. For example, you may find that players that complete level six, are six times more likely to stick around for a month or more. This would suggest changing your game level structure or providing more incentives earlier on to retain players for longer.
10. Don't be Afraid of Reviews
Since many people rely on reviews and ratings by other users, you should make it easy for your customers to leave feedback about your game. Reviews can be left through the app store and you can also add the review option to your Facebook page as well.
Rather than being afraid of getting negative reviews for your game, which could potentially drive potential users away, use any criticism or negative feedback to your advantage to improve your game. If you start to see consistency with a type of complaint, get your development team onto it as soon as possible to make adjustments. Responding to user's comments where you show people that you really care about your game and are constantly making enhancements to please your audience speaks volumes about you as a developer. The more you listen, the happier your customers will be, and the more likely they will be to recommend your game to their friends, family, and social network.
Make it easy for your customers to leave feedback.
Let Us Help You
Even though we've given you many great tips to implement in your game marketing strategy, it's completely normal to feel overwhelmed by all the information.
Here at Game Marketing Genie, it's our job to know the right way to market your game, and by taking advantage of our free consultation from one of our gaming experts, you'll see just how we can get your game on track and see your download or purchase numbers get to where you want them to be.
Click here for more information on our Strategy and Consultation services.