Game Marketing Manager Guide: Job Description, Tasks and Questions
by Game Marketing Genie, on 03-Nov-2020 09:15:00
With your team, you have created a fantastic game, and you can't wait to introduce it to the gaming community. You've heard stories of games failing, but you are convinced this fate will not befall you since you have done everything to make your game playable.
Most games fail not because they haven't been developed properly but because there is too much competition in the industry, making it difficult for exciting games like yours to get noticed. You'll have to market your game extensively to make it discoverable, but video game marketing isn't easy if you have no experience in the industry. That's why you should hire your very own game marketing manager or work with a gaming marketing agency to act as an external part of your team.
What is game marketing?
Video game marketing is all about marketing a video game to a targeted audience, and that's what we do here at Game Marketing Genie. This means developing customized and creative ad campaigns, optimizing apps, and websites to achieve a higher ranking and conversion. Other effective strategies you can use to market your game include:
Social media marketing
Connecting with influencers
Content marketing
Search advertising
Email marketing
Mobile marketing
The gaming industry is expected to reach $180 billion in 2021 according to data from TechJury, and you need the right tactics to grab a share of these riches. Many developers are competing for a share of the gaming cake, which has given gamers a lot of options for the titles they can play. Without good video game marketing strategies, you will not connect with your audience and convince them to download your game.
Your strategy should define your ideal audience, the online communities where they spend most of their time, and the type of content that appeals to them. It identifies your game's unique selling point and how to bring this out through your marketing materials. This whole process takes a lot of time and effort, and that's why you need a marketing manager who will handle all the marketing as you concentrate on refining your game for your audience.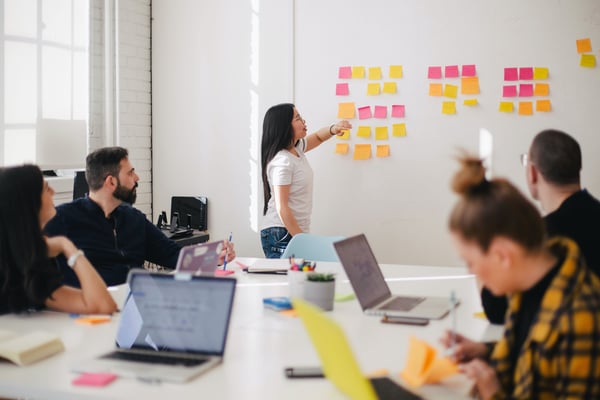 What is a game marketing manager?
A game marketing manager is an individual who focuses on managing the promotion of video games through marketing actions on the B2C side. This is one of the most crucial video game marketing jobs as it's heavily involved with user acquisition and retention. The holder of this role sets up, manages, and reports on marketing campaigns to increase the download and usage of games. He/she is responsible for selecting the appropriate channels that will improve a campaign's performance based on set monthly budgets.
Other marketing manager responsibilities include:
Develop a game marketing strategy that will help you attract and retain players in a competitive market.
Implement targeted marketing campaigns that will drive player engagement and bring commercial results.
Build hype for your game launch to increase user acquisition.
Drive the company's media strategy and execute PR campaigns for brand awareness.
Identifying the right influencers to bring onboard for video game marketing. The right partnership with relevant influencers will help you reach a wider audience. Your marketing manager should identify social media celebrities who match your brand values and goals for your influencer marketing campaign.
Don't struggle to create campaigns or find the right influencers. Let us make it easy for you with our new influencer marketing platform over at Atisfyreach. Sign up today!
Measuring and analyzing campaigns to determine their effectiveness. To ensure your marketing funds are invested wisely, campaigns should be measured regularly and updated based on the outcome of the analysis.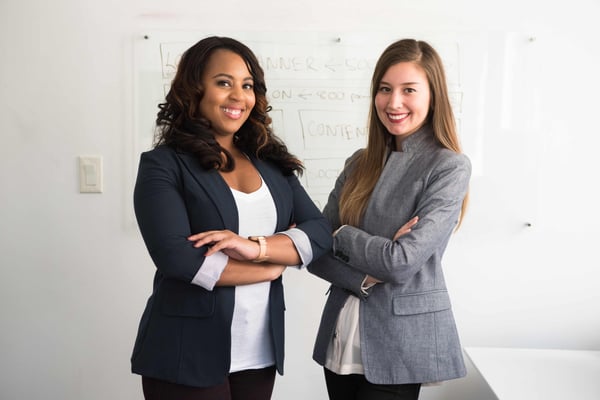 What skills do they need?
Experience in the gaming industry isn't necessarily one of the top skills required for this role, but it's certainly a boon. The successful candidate should be passionate about marketing trends and have advanced knowledge of the digital marketing environment. Other desirable skills for the game marketing manager job description include:
Marketing experience and tertiary qualifications
A strategic thinker who can drive projects and make things happen
Strong organization skills and comfortable with multi-tasking

Excellent communication and presentation skills

A strong team player focused on delivering results
The success of your game will hugely depend on the strategies the marketing manager will implement, and as such, you need to thoroughly vet the candidate to ensure you get the right person for the job.
Six questions you should ask a prospective game marketing manager
When vetting a candidate for the position of marketing manager, there are some questions you need to ask them to determine if they are an excellent fit for your company:
1. How familiar are you with the video game industry?
Why: They should be able to traverse the gaming industry, have marketing expertise in it, and display an understanding of audiences, strategies for different games, and more. Since the marketing manager will be responsible for executing all marketing actions to create positive gaming experiences, a keen understanding of the gaming industry will help them know where to start to ensure the campaigns are impactful.
They will know the platforms they need to publish marketing materials to get the game before as many people as possible. A deep understanding of the industry also helps marketers know what tone to use for particular campaigns. Some games are fun and silly, while others are serious and competitive. It takes someone with a proper understanding of the gaming industry to ensure the messaging for the marketing content appeals to its target audience.
This question doesn't eliminate them if they aren't experienced in the industry since, as we have explained above, it's not an essential but a boon.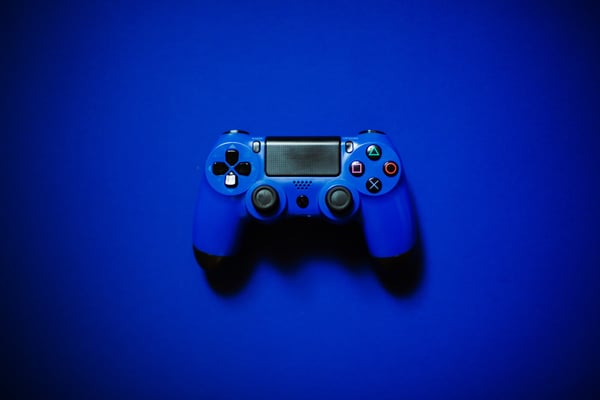 2. What channels would you use to increase our brand awareness?
Why: Social media is one of the areas where gaming content thrives. The gaming community lives online, and brands can find many potential users by publishing the right content on the right social media channels. Knowledge of online and social trends shows that the candidate understands what's popular among the gamer demographic, making them the right individual to drive the company's social media strategy to increase followers and boost engagement.
Different platforms appeal to specific audience segments, and the marketer should tell you the best channels to concentrate your marketing efforts. Marketing is costly, and brands should only spend marketing dollars on channels that promise the best returns. The marketer needs a good understanding of your target audience to know where to find them. With this knowledge, they will know the content formats that work well on those platforms to spur user engagement and increase brand awareness.
If they cannot accurately tell you the best channels for your marketing campaigns, they are not the best candidate for the job, and you should continue your search.
3. Our new game launches next month. What strategies would you use to prepare?
Why: You need someone who can think fast and prepare a solid marketing strategy in a short period of time. With so many games competing for players, you need a good marketing strategy to ensure your game doesn't get lost in all the noise when it launches. The manager you hire to market your game should provide breakthrough thinking to take your game to the next level.
They need to implement measures that will make your game stand out from the competition. Their main concern will be to make more players aware of your game and identify the resources that will generate more visibility for your game. These can include written content, SEO, video marketing, app store optimization, and much more.
We have looked at a few strategies that can be used to make your game succeed in our blog, 11 Video Game Marketing Strategies You Can Use Right Now.
Let them explain the campaigns they will run to ensure your game gets in front of as many people as possible. They should clearly state the resources they will need to make the campaigns a success and measure the effectiveness of those campaigns.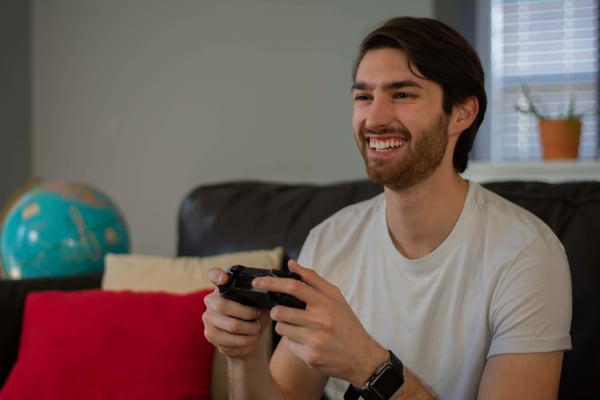 4. How familiar are you with SEO best practices (or ASO if you are a mobile gaming company)?
Why: Search engine optimization (SEO), and app store optimization (ASO) for apps, is essential for any business that wants to survive in the competitive landscape. People use search engines to find appropriate games to play, and when your website doesn't appear among the top results for relevant search terms, you'll find it difficult to bring quality traffic to your website.
The ideal candidate should be familiar with the best SEO practices that will place your website higher in SERPs to ensure potential clients can easily find you when using search engines. Google ranks and categorizes websites based on quality and relevance. The candidate should highlight the different ways you can make your website valuable to users to ensure it gets a higher ranking on SERPs.
Some of the strategies that work in this regard include making your website mobile friendly to ensure mobile users can easily find what they are looking for when they access your website from their smartphones and tablets. Your website should also provide value to users to encourage other websites to link to it. If the candidate isn't aware of these strategies and others that can improve your SEO performance, then they aren't the best candidate for the job.
5. Who do you think our biggest competitor is? What makes us different?
Why: How familiar are they with the industry? Do they know the brands they'll be up against? Do they know anything about your company?
It's impossible to market your game effectively if you don't know who you are up against. Your aim is to get one over your competitors and make players believe that your game is the best, and this is only possible when you know what your competitors are up to. You need to actively track their marketing efforts to know how you can exceed them and make your game stand out.
The marketing manager you bring on board should have an idea who your biggest competitor is. They should be able to identify their strengths and weaknesses and use this to get the company on top. They should also tell what makes your company different and how you can use this to your advantage when marketing your game. Understanding the competitive landscape will help you quickly exploit growth opportunities and capitalize on your strengths – while countering possible threats by the competition out to target your weaknesses.
6. What's the most effective marketing campaign you've run before, and what made it succeed? Describe your role and how you managed the team.
Why: Recalling success is a good indication of their ability to bring that talent to your company. As a game developer, you want competent professionals running your marketing campaigns. Asking them about the successful projects they have been a part of is a great way to determine their competency. You should be particularly interested in the strategies they implemented to make those campaigns a success.
Top marketing managers have excellent management skills. The candidate should explain how they led the marketing team and kept it focused on delivering results with high standards. Game marketing is a collaborative effort, and the candidate should be able to work with others to meet brand goals.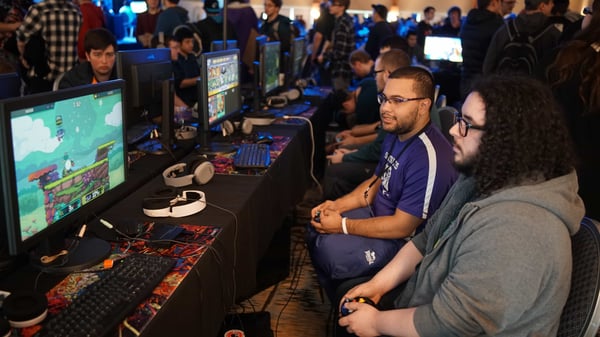 The ultimate guide to game marketing
Hope you enjoyed this article! For more insider game marketing information, check out The Ultimate Guide to Game Marketing: Everything You Need to Know.
---
If you're looking for a game marketing manager, these are the things you'll need to think about. Marketing your game after launch takes a lot of time and effort, and you will need an expert that can help your game succeed. The marketing manager will handle all the marketing efforts, leaving you free to concentrate on other vital issues like refining the game to appeal to your target users.
The team Game Marketing Genie can help with this. As experts in the industry, our video game marketing agency knows the best strategies that will help you acquire and retain players. We can act as an extension of your team, coming in to help you with your marketing strategies when required, and creating campaigns that count.
Get in touch, and let's discuss the best way to market your game.