11 Video Game Marketing Strategies You Can Use Right Now
by Game Marketing Genie, on 18-Jun-2018 04:59:37
With so many games on the market and such stiff competition to get players, dreams of creating an incredibly popular game are crushed quite easily. That is, without the right video game marketing.
Creating, developing and launching your game is only the beginning of your quest. If you don't have a good video game marketing strategy in place, your game will get lost in the void and all that time, money, and effort will go to waste. The difficulty lies in making your game stand out from the rest and trying to persuade people to download your game to their device.
Whether you have just launched a new game, want to relaunch an existing game, or are just merely looking for more players, there are a range of video game marketing initiatives that you can start implementing yourself – some of them are even free or relatively inexpensive to do – without the need for hiring celebrities or creating TV ads.
So here are 11 video game marketing strategies that you can start using right now, to help boost your download rate and get people talking about your game.
Game marketing on YouTube
Game marketing through blogging
App store optimization for games
Branch out to multiple app stores
Facebook and Instagram game marketing
Appear on gaming podcasts
Game marketing on Reddit
Game marketing through review websites
Game influencer marketing
Your Facebook page for game marketing
Feel like a game marketing stunt
This guide is an actionable resource for any mobile game, PC game or indie game developer looking to get more players to ensure a successful game marketing campaign.
Game marketing on YouTube
If you don't already have a YouTube channel, now is the time to set one up. With YouTube being the second largest search engine after Google, you are looking at an open playing field of opportunities to promote your game and engage with potential players and gaming reviewers.
Creating a promo video to use as a teaser, with the most thrilling or exciting parts of your game, is an excellent way to kick things off. Include great graphics and soundtrack, along with any other important pieces of information that will be attractive to a potential player. Once you have your video uploaded, you can add the link to your description page on app stores and other social media channels. You can then start adding tips and tricks or help videos and start engaging with other gaming channels to get your name out there.
You can also take advantage of one of YouTube's advertising services where your teaser will appear as a video ad before a requested video is played. Users have the option to the skip the advertisement or watch through, and you will only pay for this service if the teaser is watched right to the end. The YouTube App Marketing Guide from Apptamin has a wealth of information about how you can make the most of YouTube to promote your game.

Game marketing through blogging
Creating a blog on your website is one of the most reliable long-term investments and is beneficial for several reasons. It allows you to:
Increase traffic to your site using SEO.
Attract new players and attract more press.
Show and tell people about your game(s).
Turn your website into a place where people want to spend some time reading valuable and interesting articles that you have created.
Bring in new players well after your official launch date.
"A blog is an excellent way to post news updates about your game and to share valuable information concerning mobile games and the app industry", according to Take Out App Development. Blog posts should always be fun, informative and creative, as you want them to be shared on social media channels and lead new people to your game. Your game is going to get more visibility if you ensure your blog content is shared around the internet.

App store optimization for games
App store optimization (ASO) is a video game marketing strategy, which after running through a series of tactics, allows you to position your game to boost its ranking and visibility. Using the right ASO tactics, there is a higher chance that your game will be discoverable in the app store's search results and you can subsequently drive traffic to your game's page and convert visitors into players.
According to Yunyi Zhao of Developer, "Mobile games' promotion and marketing doesn't become successful overnight. It takes time and consistent effort." In his article on Six Mobile Game Marketing Strategies, he offers some valuable information on how you can boost your ASO.
Branch out to multiple app stores
Aside from the apparent Android and iOS platforms, you can target other platforms to maximize your game's visibility. If you have an Android game, consider submitting it to multiple stores that are targeted to specific countries or markets not covered by the Play Store. Some of the famous markets that you can tap into include:
Facebook and Instagram game marketing
As Rebecca Sentance states on Clickz.com, "Few marketers would argue with the worth of marketing on social media, given that massive segments of the global population have at least one social media account, and many spend hours of their time engaging with social networks."
Knowing that a huge chunk of your target customer range is on Facebook and Instagram on a regular basis should give you some encouragement to try out ad campaigns on these networks. The great thing about Facebook and Instagram advertising is that you can target your ads to reach potential customers of a specific demographic, with particular interests and behaviors.
In Karola Karlson's Instagram Advertising Guide, you can learn how you can run your own successful Instagram campaigns, and Facebook has their help center on how to set up, manage and measure your ad campaigns.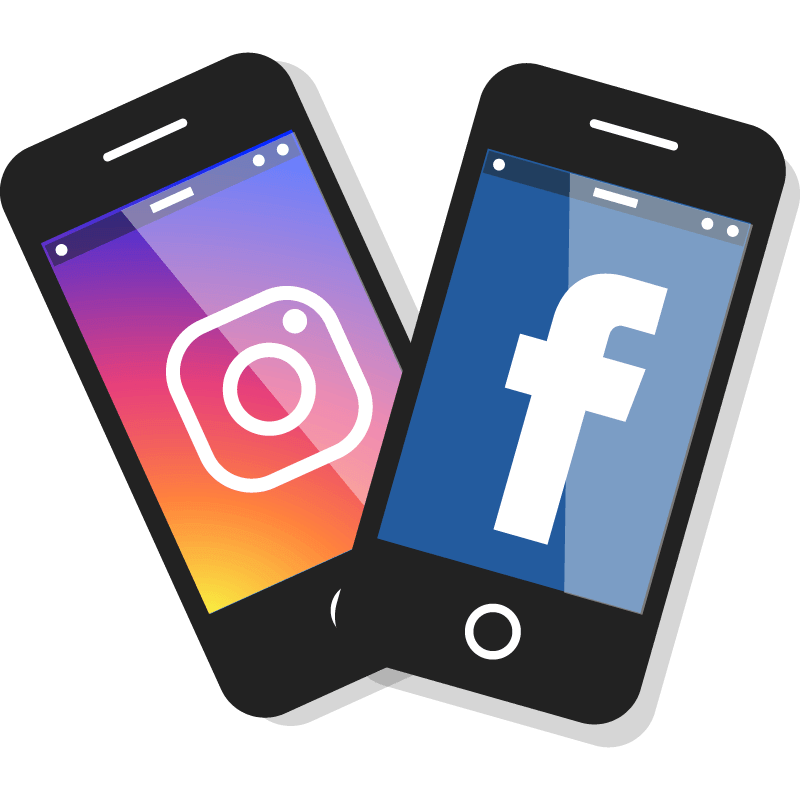 Appear on gaming podcasts
Podcasts are a preferred type of media for many gamers as they can get exciting news and updates through their headphones or stereo, as well as listening to conversational reviews about games. If you're able to get a guest spot on a podcast or have an interview with a host, this gives you significant exposure to a dedicated group of gaming followers. If you already know someone that runs a podcast, then you may be in luck. Otherwise, it is a good idea to reach out to some of the video game podcasts to see if they are open to working with you.
Game marketing on Reddit
A subreddit is a kind of theme or category on Reddit.com where you can post content about your game, but it's not necessarily as simple as posting wherever you think. Tavrox, a Game Developer and marketer, shares some great advice in his article on How to Post your Game on Reddit.
There are numerous other online gaming forums where you can post about your game and share it with potential new players. However, do make sure to read the posting guidelines first as some discussions may see self-promotion as spam and delete your posts.
Game marketing through review websites
While this may seem like a tedious task, submitting your game to as many popular gaming or app review websites as you can, is a critical part of video game marketing.
"Competition is high everywhere, and it is important you create a great pitch if you want to get impressive reviews for your app," states Priya Viswanathan of Lifewire. Including all the necessary information about your game, along with an engaging description, teaser video and website link will make your submission look professional and noteworthy. Make sure to include a promo code for your game, so the reviewer can get hands-on with it as soon as they want to.
There are many mobile game review websites where you can submit your game for preview or review, some of which include:
Indie developers can check out:

Game influencer marketing
Influencers are king when it comes to marketing to millennial audiences and getting your game in front of the right person can result in exposure to thousands, even millions of potential customers. Most influencers run on a 'promotion for cash' type basis, so this could cost you a bit depending on how big their audience is.
If you're lucky enough to already know an influencer that you have perhaps worked with before, or know of one that is an old friend, reach out to them to see if they would be interested in working with you.
However, what if you don't have any connections?
Pratik Dholakiya of MoveoApps says that "Social media channels are a hot spot for finding top influencers for your niche. They are present on every kind of social network and social sharing website, and you just have to find out their profiles/accounts on these websites." In How to Find Influencers to Market Your App to Millions of Users, he lists some websites that have tools and influencer metrics to help you find the right kind of influencer for your niche.
Your Facebook page for game marketing
Boosting your Facebook engagement can work wonders for driving people to download your game. Including fun content such as videos, memes and helpful game tips, along with promotional apps, can drive engagement as well as making people want to share your content with their friends.
Add value and be creative!
Make sure that you interact with your fans on a regular basis and answer their questions. Alternatively, ask questions and like or respond to interest answers. This type of engagement encourages more user-generated content in the comments of your promotional posts!
Feel like a game marketing stunt?
People love a good publicity stunt, so now is your chance to think outside the box of how you can draw attention to your game. The sky is the limit with what you can do, but of course, it will also come down to budget. Think about how you can create a buzz to get people talking and how you can push visitors to your website or the app store.
---
Still not sure how to go about your video game marketing?
Here at Game Marketing Genie, we are on a quest to help companies in the gaming industry discover their potential and get the players and customers they seek.
If you are struggling to get the numbers you've been dreaming about, or don't have time to implement your marketing initiatives, our dedicated and passionate team of professionals can work with you to create campaigns that will help you win over customers and see your player base numbers soar.
We offer a full-service package and can cover all aspects of advertising, PR, SEO and ASO, and ROI boost, along with working with you on growth hacking and much more. To find out how we can help you, let's chat about your business goals and how we can help you reach them.
Find out more about our strategy and consultation services.