7 Marketing Tips and Tricks to Launching Your Video Game on Steam
by Game Marketing Genie, on 11-Aug-2021 10:49:18
Steam boasts a huge catalog of games, coming in at 50,046 (at time of writing). In addition, a record number of 10,263 games were added to the platform in 2020, representing a 27.76 percent increase over the previous year.
Figure 1: New games added to Steam each year. Source - Backlinko
With such huge competition, you need to ensure that you use the right strategies to get your game out there. Here are some tips to include in your steam game marketing plan to make your game popular with players.
1. Social media marketing
The most popular Steams games leveraged the power of social media to grow their audiences. Your target users are active on social media, where they interact with other gamers to discuss the latest releases and share high scores. Having an active presence on these platforms can do wonders for your game, as you will be able to share the unique features of your game and invite users to your steam page, where they can download and play your game.
The key to building an effective social media presence is to post amazing content that users will be happy to engage with. Don't use every post to shamelessly promote your game. Instead, use a mixture of funny posts, GIFs, and educational content that add value to your target users. Respond to any concerns your users may have to put them at ease about trying your game.
You can also use social media ads to reach a wider audience. Facebook's advanced targeting capabilities allow you to reach users who match your target audience, thus helping you spread the word about your game.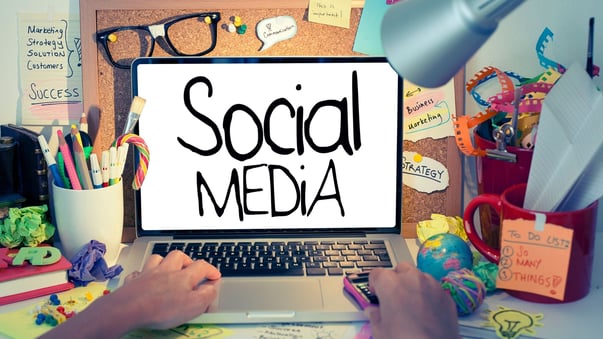 2. Influencer marketing
Influencer marketing is one of the fastest-growing forms of marketing in the gaming industry. Your target users religiously follow certain individuals in the gaming industry, and getting such streamers to play your game can do wonders for your game.
Partnering with an influencer gives you access to their dedicated audience, thus making it easy for you to sell your video game on Steam. The ROI from influencer marketing is also very impressive, with studies showing that for every $1 spent, marketers earn an impressive $6.5.
To get started with influencer marketing, identify the streamers that match your ideal audience and reach out to them on social media. You may not get an answer right away, but this shouldn't discourage you. Entice them with Steam Keys that give them access to your game.
Once they try it and establish that they are the perfect fit for promoting your game, you can start making arrangements for a long-term partnership. However, you should note that managing influencers can be stressful, and you're better off engaging a gaming marketing agency to identify and manage the influencers.
We cover the topic in detail on our blog, How to Promote Your Game on Steam with Influencers.
Or, if you'd like to simplify the entire process, our sister company over at Atisfyreach is here to help. Our platform makes influencer marketing easy, as we handle everything from finding, vetting and managing the influencers to approving content and providing performance reports. All you have to do is sign up, create a contract and add your payment! Learn more at the Atisfyreach website.
3. Steam curators
The indie game marketing tactics we have mentioned will help you generate publicity for your game, but that's not enough in the competitive gaming industry. You need a way to generate further engagement, and that's where Steam Curators come in.
These are individuals or specific groups of people who use the Steam community forum to review and recommend video games to their followers. They can be accessed through the Curator Content section on Steam.
Figure 2: Steam Curators. Source - Steam
Steam curators help users discover games displayed on the Steam dashboard by sharing their thoughts and opinions about a particular game. They also help developers bypass Steam's algorithm through human recommendations. When a prominent curator recommends your video game, potential users get to see it on the front page store. This space is usually reserved for the top 5 percent of Steam releases; hence the right curators will help you reach a large gaming audience.
Work with an indie game marketing company to identify the right curators for promoting your game on Steam.
4. Content marketing
Inbound marketing is crucial to the success of indie games. Content marketing allows indie game publishers to directly reach people who play games that are similar to theirs. Keeping fans interested as you prepare to release your game is a daunting task, but with the right content on your online platforms, you will be able to keep your users engaged as you work on the final touches.
Content marketing plans that include blogs, email campaigns, and other materials will help developers cultivate a fan base and sell Steam games. By adding relevant CTAs to your content, you collect the contact details of interested users who will get notified when your game is available for download. Content marketing also allows you to share important updates with your users, such as game upgrades and policy changes.
It has also been established that content marketing is more cost-effective than PR and traditional ad campaigns, making it an effective channel for indies with limited marketing budgets to connect with their audience. By weaving your game's story into your content marketing efforts, you keep fans engaged and attract new ones who get excited when they see a new blog entry or lore page.
5. Giveaways and referrals
As you prepare to launch your game, there's no better way to market your indie on Steam than having people play it as a finished product. Unfortunately, the cost of your game is one of the barriers that prevent players from accessing your amazing creation at launch. You can get rid of this significant barrier by giving away steam keys to players for them to experience your game.
Doing this allows a lot of people to play your game for free. This creates a positive experience within the gaming community, and before you know it, your game will be the talk of the town. Impressed players will recommend your game to their friends, thereby greatly boosting your word-of-mouth marketing efforts.
Steam key giveaways have contributed to the success of many top games, such as Fall Guys. Working with influencers to run your giveaways is a great way to get more people interested in your game. As we have mentioned earlier, influencers have access to an audience that listens to what they say. Therefore, getting an appropriate influencer to play your game and share steam keys will help you attract more players to your game.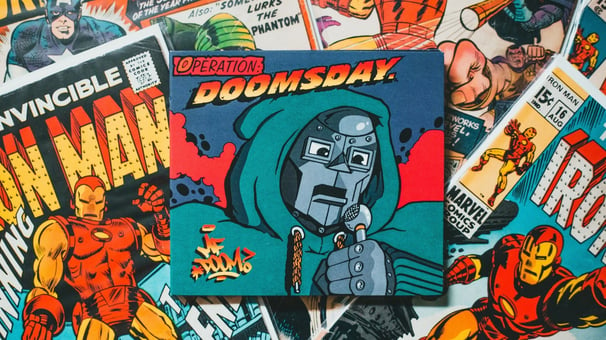 6. Behind the scene developer insights
Giving players a sneak peek into the development process is a great way to gain their interest. People want to know how things came to be, and sharing your development highlights with your audience will help you hook them to your game.
We have talked about the importance of content marketing in building your audience, and here is where you get to share the behind-the-scenes developer insights. Create blogs and share a little bit about the development process. Besides blogs, also create short videos that you will share with your audience. Videos are more vivid than blogs, and people will enjoy them. However, be careful not to give too much away as you still want users to play your game to discover more.
When you create these content assets, share them across your socials to encourage more fan engagement. Monitor the fan interaction to see if there's something you need to work on to make your game appealing to your target users.
7. Data
Don't forget to track your marketing efforts as you work to attract more users to your game. Data tracking and analysis will help you make sense of your game marketing strategies. You will know what is working and what you need to improve on to connect with your target users effectively.
When you publish a blog and add a CTA to draw more users to your email campaign, you should track the blog's performance over time to see how many people read it and complete the desired action. For new PC game releases, influencers are perfect for getting such games off the ground. When you hire an influencer to promote your game, you should track the impressions they receive on their streams and how many players they manage to bring onboard. Also, track how much traffic they bring to your site by endorsing your game.
Tracking and analyzing such marketing data is crucial as it gives you valuable insights into your campaign. As a result, you'll know what to change to make your campaigns better and concentrate on attracting users. Unfortunately, tracking and making sense of the data you have can be very difficult, and that's why most developers work with video game marketing companies to manage their campaigns.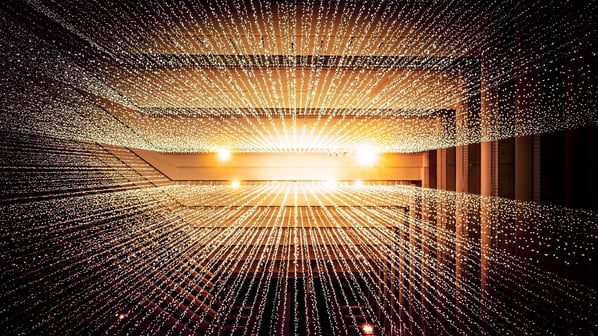 Get your game on with our game launch guide!
Enjoyed this article? Want to know more about launching a game? We've got much more to share with you in The Game Dev's Guide to the Best Game Launch!
---
There's no doubting the value of Steam game marketing as the platform's user base continues to grow. The tactics we've mentioned will help you create hype for your game which in turn propels your indie game up the Steam ranking charts and boosts purchases.
Get in touch with our game marketing agency for end-to-end marketing solutions for your game, devised specially by Game Marketing Genie.