Player Engagement and Retention: 5 Ways to Market Your In-Game Event
by Game Marketing Genie, on 08-Mar-2023 12:10:33
In today's competitive gaming landscape, keeping players engaged and retained is THE most critical aspect of game development.
Did you know 70% of mobile game players churn within the first three months? (source: Statista). Don't let that happen to you. If you're struggling to maintain your player base, organizing an in-game event, such as a character's birthday or your game's anniversary, can be an effective solution.
This blog will explore ten ways to market your in-game event and boost player engagement and retention.
Figure 1: Average churn rates for mobile games. Source: Statista
What could a good event include for maximum engagement and retention?
Organizing an event is a compelling game marketing strategy for player engagement and retention. The event should be designed to make players feel special being part of your game's exclusive content and offer them something they cannot get elsewhere.
Here are some ideas to make in-game events a success:
Exclusive rewards, in-game items, characters, skins, and so on
One of the most effective ways to engage players is by offering unique, valuable rewards only available during the event. Consider offering special characters, skins, weapons, or other items that players can't get anywhere else. Ensure these rewards are challenging to obtain, so players feel accomplished when they earn them.
External content created specifically for the event
Create external content tailored to the event, such as videos or social media images. This could include a special anniversary trailer, behind-the-scenes looks at the game's development, interviews with the development team, or in-depth looks at certain features or characters. External content can help build excitement and anticipation for the event and give players a deeper connection to the game.
Some places you can share promotional content are:
Social media pages

Website content

Emails

Landing pages

Your community page
Figure 2: Create unique anniversary game trailer content. Source: YouTube
Giveaways (actual merch or in-game content)
Everyone loves freebies, so consider giving away real-world merch or in-game content for your event. This could include t-shirts, posters, stickers, or even in-game currency. Ensure to encourage UGC to promote the giveaways on social media and other channels to maximize participation and content creation.
A daily rewards system
Offering your players mini-goals is a simple method to combat game fatigue, and is even better when they're tied to event-exclusive rewards. In-game milestones and daily rewards allow you to consistently raise player morale. This tactic can significantly affect your player engagement and retention strategy. You can offer a variety of in-game rewards that vary in complexity for gamers to strive for. Daily prizes are also practical since they encourage daily gameplay. If players have more pleasure in playing daily, they are more inclined to stay and play longer.
A loyal player reward package
Loyal player rewards are a great way to show appreciation for players who have stuck with your game. These rewards should be designed to recognize and reward consistently engaged players, such as logging in daily or completing specific challenges.
Consider offering unique items or currency that can only be obtained by being a loyal player. This will incentivize players to keep playing and engaging with your game. Additionally, communicate these rewards clearly to players, so they understand the value of their loyalty and are motivated to continue playing.
Exclusive deals
Consider offering exclusive deals on in-game currency, items, or other features during the event. This could include discounts, free level unlocking, or even limited-time offers only available during the event.
1. Influencer tournaments and rewards
Influencer marketing has become popular for game developers to engage with players and promote their games. One effective strategy is using influencers to host tournaments or other events, encouraging player engagement.
Here are some ways to include influencers to boost player engagement and retention:
Players vs. influencers
Host a tournament or event where players can compete against popular influencers in your game. You can stream the event on social media and offer rewards for the winning teams or players.
Additionally, ensuring that the tournament is balanced and fair and that players are given enough information and training beforehand to compete effectively is vital.
For instance, Fortnite held a Summer Skirmish event in 2018, featuring a tournament with players and popular influencers competing against each other. The tournament consisted of eight weeks of competitions, with a total prize pool of $8 million. The event generated a lot of buzz and excitement around Fortnite in the gaming community.
Figure 3: Fortnite organizes tournaments to engage players. Source: Fortnite
Influencers vs. influencers
Host a tournament or event where popular influencers compete against each other in your game. To make this more engaging, consider adding some stakes or prizes for the winners and streaming the event on social media channels. Additionally, ensure that your chosen influencers are a good fit for your game and its target audience.
Influencer skins/items/content
Work with influencers to create unique in-game items or skins that are designed in collaboration with them. This can help drive engagement and give players an incentive to keep playing. Additionally, make sure that the items or skins you create are unique and valuable and fit within your game's context and style.
Custom filters and effects
Create custom filters and effects for social media platforms like Instagram and Snapchat. Encourage influencers to use these filters and effects in their posts and encourage their audience to do the same. This can help create a sense of community around your game, and increase player engagement and retention.
Gameplay streams
Encourage influencers to stream your gameplay on platforms like Twitch or YouTube. This can be a great way to showcase your game and generate buzz. To make this more effective, consider providing influencers early access to new features or content, and ensure they have the tools and resources needed to create engaging content. Additionally, consider hosting live Q&A sessions or other interactive events in ongoing streams.
2. Paid advertising
Paid advertising can be a double-edged sword; it is a great user retention strategy and attracts new players to your game.
Moreover, digital ad campaigns are crucial to promoting your in-game event and retaining players. They allow you to target specific audience segments such as new acquisitions, current players, and lapsed players to re-engage them. When creating your ad campaigns, it's essential to promote the key aspects of your event, such as exclusive rewards, special game modes, and fan-favorite features.
To make the most of your paid ads, here are some key areas to focus on:
Choose the proper ad format
We'd recommend the following platforms for your ad campaigns:
Facebook

Instagram

YouTube

Twitch

TikTok

Snapchat

Google Search
Facebook and Instagram offer a range of formats, including image, video, and carousel ads. In contrast, TikTok and Snapchat are best for younger audiences.
Consider which format will work best for your messaging and creatives, and experiment with different formats to see which generates the most engagement and conversion.
A/B testing different ad variations
To optimize your ad campaigns, it's important to continually test different variations of your messaging.
For example, you may want to test different headlines, calls to action, and images or videos to see which generates the best response from your audience.
Leveraging social proof
When creating your ad campaigns, consider incorporating social proof elements such as user reviews, ratings, and testimonials. These can help to build credibility and trust among your audience and increase the chances of engagement and conversion.
3. PR
Public relations (PR) is a great way to build excitement and generate buzz around your upcoming in-game event. Start by creating a press release or announcement that details the event and what players can expect to experience. Be sure to highlight any exclusive rewards, special game modes, or fan-favorite features available during the event.
Additionally, consider contacting relevant gaming journalists and influencers to get coverage for your event. By effectively leveraging PR, you can increase player engagement and retention by creating a sense of anticipation and excitement among your player base.
Consider the example of the Age of Empires. Recently, on October 25, 2022, the game studio celebrated 25 years with a special Anniversary Broadcast highly anticipated by the game's devoted fan base. The event's PR content featured exciting announcements, exclusive interviews with the game's development team, and a few surprises that left fans speculating about what would come. Held live from various online locations, the Anniversary Broadcast was a significant milestone for Age of Empires and showcased the enduring popularity of this classic real-time strategy game.
Figure 4: Age Of Empires anniversary celebration announcement. Source: Xbox Wire
4. Organic social media marketing
Organic social media marketing is a powerful tool for engaging and retaining players. Start building excitement for your event early on social media by dropping hints and sneak peeks of what's to come. This can help build buzz and anticipation among your audience.
To make the most of your existing social media platforms, consider encouraging user-generated content (UGC) from your players. Consider creating custom graphics, videos, or other assets that players can easily share on social media to promote your event.
Sharing testimonials from loyal players can also help build excitement and keep your community engaged. Use gamification techniques to drive engagement, such as offering special badges or rewards for social media participation.
Don't forget to give shoutouts to streamers and content creators promoting your game, as this can help you reach new audiences and build goodwill within the gaming community.
Using these user engagement strategies to leverage your existing social media presence can increase player engagement and retention while building a stronger and more loyal community of fans around your game.
Figure 5: Use social media to promote your game's event. Source: Bandai Namco
5. Email marketing
Email marketing can be a powerful tool to engage with loyal players and encourage inactive ones to return to the game. However, it won't work to attract new players who don't know your game yet.
Start by segmenting your email list based on the player's engagement level and send personalized messages that speak to their interests. Keep your subject line and email content exciting and attention-grabbing.
Offer exclusive in-game rewards and discounts to incentivize players to come back and celebrate with you. Ensure your email content is mobile-friendly and has a clear call to action to participate in the event. Don't forget to schedule follow-up emails to remind players of the event and encourage them to participate.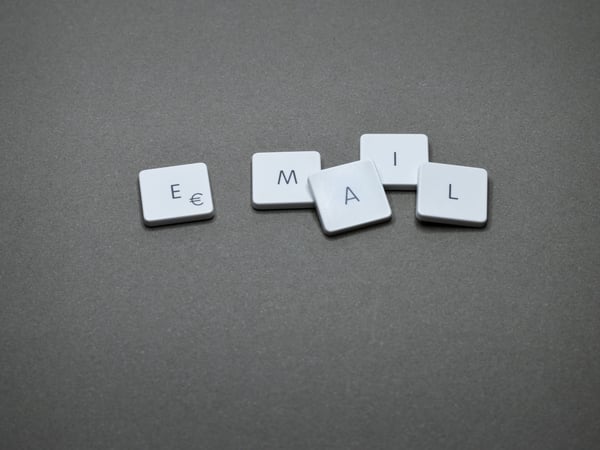 Connecting with the right audience
Your players aren't gonna find your game themselves... so you've gotta help them out! Get your strategy perfected with Marketing to Gamers and the Gaming Community: The Complete Handbook.
---
We can help you create a marketing strategy for your game's events!
Planning and executing a successful event for your game requires a comprehensive marketing strategy. From influencer tournaments to email campaigns, the possibilities are endless. Game Marketing Genie is an experienced game marketing agency that offers tailored solutions to help you engage and retain players.
Connect with us for all your marketing needs and make your next event successful!