How to Choose The Right Crypto Marketing Agency for Your GameFi App
by Game Marketing Genie, on 23-Feb-2022 10:26:45
New GameFi initiatives are drawing fan communities, as well as institutional finance, thanks to the continually improving technology powering crypto gaming. Crypto gaming, according to industry analysts, is the most likely pathway for mainstream acceptance and application of blockchain technology. Understanding of crypto will only grow if GameFi initiatives find traction among traditional gamers.
The market valuation of popular blockchain games has surpassed $14 billion, indicating that GameFi is fast increasing. However, considering the enormous scale of the gaming industry, the total addressable market offers even more room for expansion.
Given this scenario, if you are looking to get your feet in the door with your crypto product, it is better to start right. A marketing agency is your best bet to avoid newbie mistakes. Drive on the wheels of those who already know the maze and you are sure to achieve your objectives faster. But is it truly as easy as it sounds?
There are hidden twists at every turn! In this blog, we will tell you why and how you can choose a marketing agency for your GameFi app and see it to its highest level possible!
Why choosing a GameFi marketing agency isn't as easy as selecting a regular marketing agency
GameFi is a combination of the terms "game" and "finance," and is one of the trendiest buzzwords in the crypto-verse. It refers to the gamification of financial systems in order to generate profit via play-to-earn cryptocurrency games. This form of video games employs blockchain technology and allows players to be the sole and certified owners of the game's virtual assets.
The fascinating aspect of GameFi is that it is such a broad field. As a consequence, no two GameFi games are the same, with some rewarding players for completing in-game tasks and others allowing players to hold crypto assets in-game and profit from them. When it comes to overall in-game asset sales, several titles, such as Axie Infinity, have surpassed the $1 billion mark. The money is there, and the major players want a piece of the juicy money pie. They are, nevertheless, compelled to exercise caution. Game developers must be careful not to overstep their bounds as they may face heavy regulation.
You must be conscious of your marketing tactics if you have a GameFi app, no matter how big or small. If you're a small startup, you'll need a different approach to digital marketing. The larger businesses already have advisors and are reaping benefits from their services.
When you run a smaller gaming studio, you must make strategic decisions. It might cost you more than you realize if you neglect to strategize your plans. As a result, you'll need to engage a gaming marketing agency to help you in meeting your goals.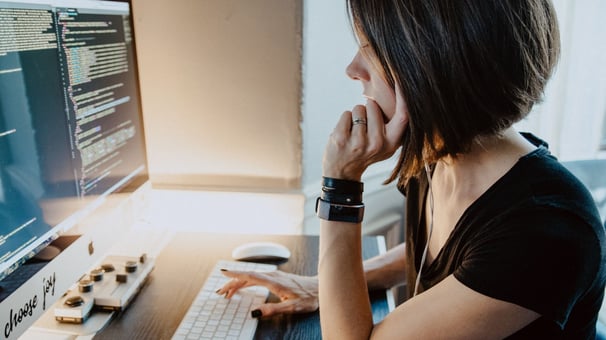 What you need to do before choosing your marketing agency
A gaming agency must be aware of current market rules and regulations. When looking for a qualified GameFi agency, make sure they have a good understanding of the gaming business and its market worth. You should ideally work alongside an agency whose employees are enthusiastic about both gaming and marketing. They should be able to ask you the proper questions and immediately grasp your vision and aim.
Before you decide to go with one, do these first:
Determine your needs and goals
There are several sorts of GameFi firms to choose from, and you must select one that meets your requirements. If you need content created or SEO work done, you should look for an agency with a good reputation in these areas. You can collaborate with your team and jot down what you need from a crypto marketing agency. Because these agencies typically provide specialized services, be sure you know which type will meet your requirements. If you already have outstanding creative assets, an agency's media and strategy experience may be all you need. Are you looking for a full-fledged brand campaign or just some social media help? Make a list of your objectives and choose an agency that will help you achieve them.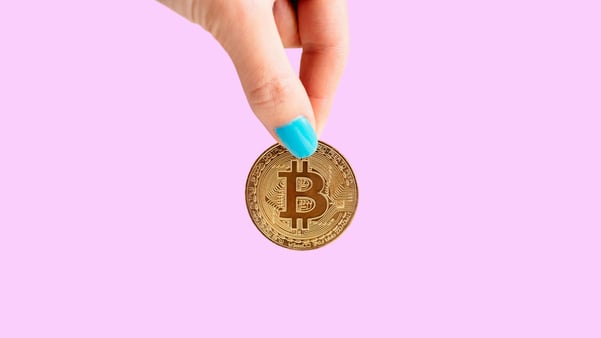 Market research
Before you choose a gaming agency, you must have a thorough understanding of the market. The needs for your GameFi app, as well as other factors. Prepare a list before you go window shopping for a reliable service provider. You must keep in mind that the expression "one size fits all" cannot work here. Unfortunately, far too many agencies focus on aesthetics over content when creating websites. However, based on what they promote on their website, you should be able to get a reasonable sense of their capabilities. Many will give samples of their previous work, which you can carefully examine.
Finalize your budget
Your budget will play a key role in the agency you ultimately settle on. The cost of digital marketing varies depending on the services you want. In terms of rates however, different companies use different criteria. You must pick a company that adheres to market standards and can work within your budget. You can do this by looking up the price on the internet or asking your business acquaintances and coworkers. Even reach out to the agency you have in mind to get a quote.
Have a gameplan for the completion of your game (if not yet finished)
Are you still in the development stage of your game? Convey that to the agency you will choose. You need to have an agency on board that can grow with you as your gaming product grows and evolves. Gaming is a fast-changing market, and specialist gaming companies, which are typically staffed by marketers who play games, keep up with industry trends and grasp the subtle variations between marketing games to Generation Z vs. selling to Millennials.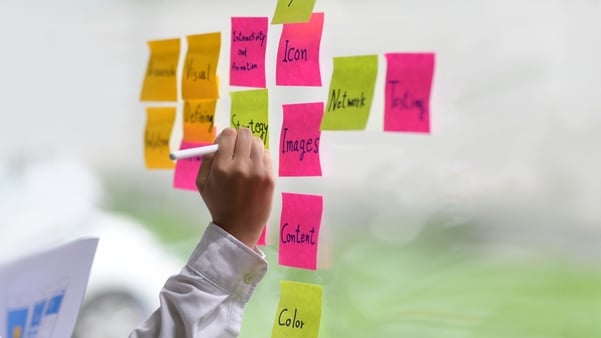 What you need to look for in the right GameFi marketing agency
Marketing is an investment. If it goes wrong, you stand to lose a lot more than money. You should look at some of the client-facing practices that each gaming agency has employed. What methods have they used in the past to sell games? You should question them about the broad direction they think your campaign should go.
Some other points to factor in:
Strong knowledge and love of the gaming industry
Take a keen interest in how the agency promotes itself to the world. Do they truly love and are immersed in the gaming industry? The insights they share will be a testament to that. What is the look and feel of their website? Do they have a social media presence? After all, will an agency be able to do the best work for you if it isn't efficiently marketing itself?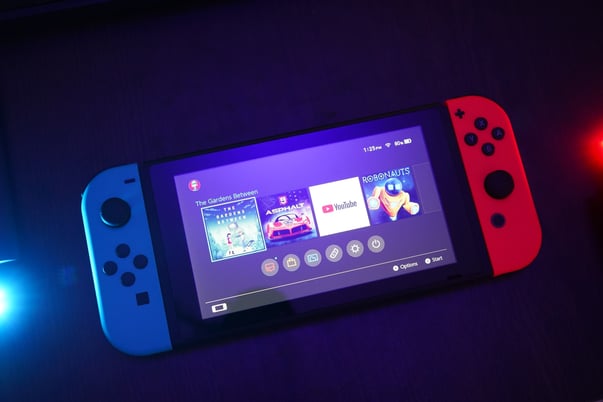 Understanding of the GameFi economy
GameFi is a specialized sub-section of the gaming and crypto worlds. One needs to understand both to be able to navigate the many details about it. Ideally, you should check an agency's blogs and websites to see mentions of GameFi and related knowledge resources to get a grasp of whether they know their game!
Experience in the areas you require (be it social media, content creation, SEO, or something else)
First things first, find out if the agency has any prior experience in your field. If it does, focus on that work to better understand their approach and whether it aligns with yours. If not, you'll have to bring their team up to speed, so think about if you have the time and resources to do so. It shouldn't be a deal-breaker, because a newcomer to your business might bring fresh perspectives and ideas that an experienced team might not have. Look for an agency with a strong internet presence. They may try to persuade you by claiming that they are far more useful than remaining online. However, the fact that digital marketing is done online should ring a bell for you.
Experience with other games
If an agency offers you a team of employees that simply have basic gaming expertise and nothing else, they will be unable to comprehend your company's goals. Your efforts will be successful if the marketing team is interested in games and has a passion for them. They must understand what motivates gamers to participate in the game and what they desire. You may request the agency for a case study on their success with another GameFi app.
A good marketer anticipates how players will respond to specific features or decisions before they are implemented, and will manage your expectations while also adapting the consumer-facing information. In other words, they'll know your players inside and out long before they show up to offer their ideas.
With their experience in gaming, they will also provide you with market facts, such as customer behavior and your rivals' success (or failures). You'll develop a deeper understanding of who you're making the game for, as well as why people will buy it, in collaboration with marketers. Overall, your team will be more focused and data-driven, ensuring that your game achieves the success it deserves.
Powerful testimonials
You should check out a company's client testimonials before hiring them for your GameFi app. This will give you a general idea of what they do. You can always look up the company's online reviews. Too many negative reviews are a sign that you should continue with your search. Is there a design, content, or video that you adored while looking at some of an agency's earlier work? It's essential to gauge right away that the agency you've picked has the ability to bedazzle you.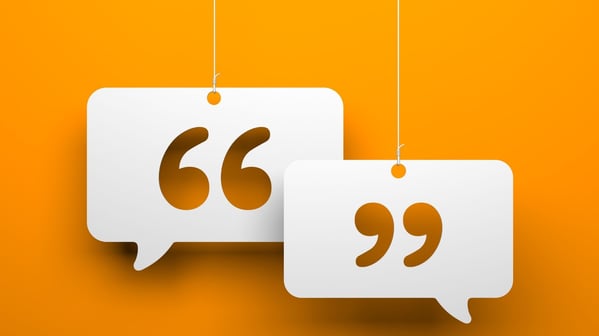 Where game development and marketing come together
In a perfect world, marketers and game developers are one and the same and the process flows smoothly. However, the closest you can come to emulating that is to collaborate with an agency that is the best in this field. When game makers collaborate with generic marketing organizations that don't understand the gaming industry's methods and features, they might run into problems. You won't be able to have the campaign you want if your agency doesn't grasp your needs.
Crypto game marketing mastery
Finding it hard to get your crypto game the visibility it deserves? Get on top of it today with The Top Crypto Game Marketing Guide.
---
Here at Game Marketing Genie, we can take the guesswork out of the equation in your quest to find the right marketing partner. With one free consultation call, you can find out if our team of specialists can deliver what you are looking for. Our gaming marketing agency can provide you with a full-service package or satisfy your niche needs in PR, ROI boost, SEO and ASO, growth hacking, and much more.
When you sign up for our free consultation, you'll get a 1:1 meeting with one of our passionate gaming pros who will create a custom game marketing proposal that suits your game.
Book your free consultation today! Click here.