Why You Need Retargeting For Your Video Game Audience
by Game Marketing Genie, on 27-Mar-2020 14:57:28
You've had people play your game before, so why not try to hold onto them as recurring players? People who have interacted with your content or have seen your advertisements are already aware of your game.
They have seen these things because they could benefit from playing your game, but for some reason or another chose not to purchase at that time. But this doesn't mean they won't purchase from you in the future - they just might need a little push that proves that you're the business that they should choose.
Retargeting is the method with which you'll bring these players back, and it's an essential part of any effective digital marketing strategy.
What is retargeting?
Retargeting means reaching out to people that have purchased from you before, seen your ads or content, visited your website or already have awareness of your game. Your game is not an unfamiliar name to these people, which means that you offer something that they've invested in or considered investing in before.
You can do this by placing a tiny, unnoticeable pixel on your website. This pixel means that everyone who visits your site will have a cookie added to their browsers, which enables you to create ads that will reach them on other websites. This cookie sends a message to your retargeting service, and in the time that it takes the user's browser to load a web page they are able to place ads for your businesses in specified ad placements on that site.
This is important because retargeting needs to be part of your marketing strategy. If you're only focusing on targeting fresh faces that might be interested in your business then you're missing out on an important opportunity to convert people that are already interested in your game into loyal fans. These people are further down the marketing funnel than any new audiences you reach out to, which is one step closer to them being your fans.
Let's look in depth into a few key reasons you need to make retargeting part of your game plan.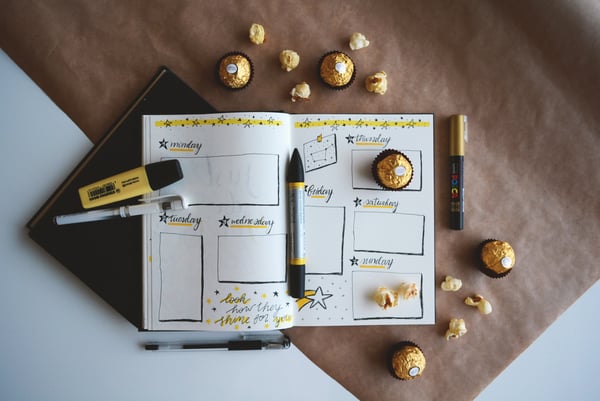 Why do I need to retarget anyway?
To remind potential players that your game is worth it
All good games have an audience segmentation strategy. In this case, the audience you're trying to segment is made up of players that have come across your game before because they were looking for something. They desired to play your game, but left before converting. There are three main reasons that can explain why they bounced from your business.
They were not ready to buy yet.
Your competitors offered a better deal.
You didn't clearly explain to them how you could help them.
All of these problems can be countered by a retargeting campaign.
These individuals may be ready to buy now that some time has passed. They also may not have purchased from your competitors either. But most importantly, you can now clearly communicate to them that you are able help them with their needs if they still want your game. Like any player, they will need the final push to convert. Without retargeting them, you'll lose the opportunity to gain a player from someone who already showed interest in you.
You might be thinking that there is a risk that you won't get a positive ROI from retargeting, as you cannot guarantee that your potential players will want your game. However studies have shown that the average clickthrough rate on a retargeted ad is 0.7% compared to a much lower 0.07% for display ads. On average, this means that a retargeting campaign performs around ten times better than a regular display ad according to 99firms. For any business, this translates to a significant increase in ROI.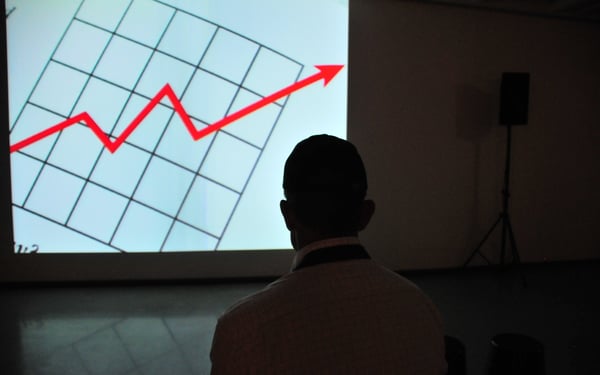 It raises brand awareness
The marketing rule of seven states that you need to make an impression on a person seven times before they will convert. This is so they gradually become aware that your business is a relevant player in your industry.
Retargeting also shortens the time and effort it will take to encourage your audience to make a buying decision. Even if they aren't ready to buy or choose not to buy from you, chances are that you'll be one of the first businesses in your industry that they think about when it comes to their purchasing decisions.
When you convert these people, you also have the opportunity to convert others through a tried-and-true method - word of mouth (WOM) marketing. While not a traditional form of WOM marketing, as you're not actively encouraging WOM, you're still advertising that your game is worth talking about and will likely be at the forefront of your players' minds when they're giving recommendations.
Brand awareness and visibility is an incredibly powerful tool in your marketing arsenal. You should be taking every opportunity you get to increase it and become a powerful icon in your market.
To focus your ad spend on clients you know already have some interest
Your chance of converting a player that is already aware of your game is much higher than your chance of converting from the first impact. And it is also true that the vast majority of potential players that come to your website will bounce without returning.
So, where do these people that are clearly interested in your game go? They're probably comparison shopping, so this means that they'll go to your competitors. You need to prove to them that your business is the one they should choose over all others. Retargeting sets you apart from the competition and gives you the chance to prove that you are the one they should be choosing.
Additionally, only 8% of people that add an item to their online shopping cart and bounce from the site return to finish checking out organically. This drastically increases to 26% when you retarget them, and gives you a much higher chance of reaching a positive ROI than other marketing opportunities.
As a business, saving money is important. So focus your efforts on an audience that has proven to have a higher conversion rate.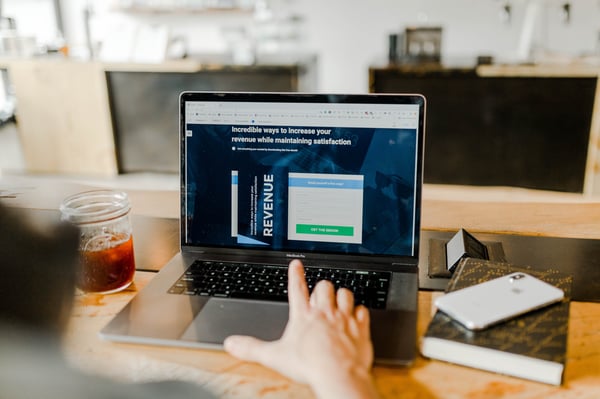 It works well with other marketing strategies
But there's no point in retargeting if you can't prove that you've got something to offer them. Your various marketing strategies should all work hand in hand and support each other.
There are a few reasons for this:
Creating good content will help retain new players and anyone you bring back.
Your targeted display ads will bring in new audiences separately, so you're bringing in two audience segments at once (and covering all your bases).
It works alongside existing campaigns in Google Adwords (if you are using this platform).
Your visibility will be greater if you appear in various scenarios.
But you don't want to overdo it. Retarget your audiences selectively, and not too frequently. You don't want it to appear as though you are stalking your audience online. Your retargeting efforts exist to suggest to your audience that you're a business they should buy from, not make them uncomfortable. You need a good retargeting strategy that looks at targeting frequency among other things, and this should be your first step before you launch your campaign.
How can I retarget my audience?
There are a variety of platforms you can use for retargeting. Two of the biggest platforms - that you're probably already using for your marketing purposes - are Facebook for Business and Google AdWords.
We cover this and strategies you can use to focus on the audiences that matter in our blog 4 Smart Ways To Retarget Your Audience.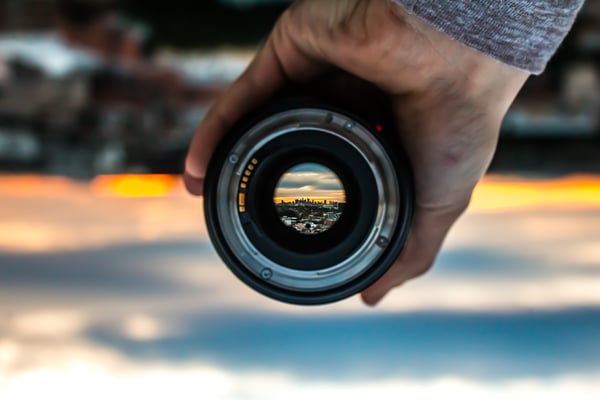 Want to learn more about digital marketing?
Digital marketing is a vast industry, and you need a strong understanding to master it. That's why we've compiled all of our best resources to create the ultimate guide to digital marketing. Check it out here: Everything You Need to Know About Video Game Digital Marketing.
---
You need to retarget as it is proven to be one of the most effective methods to drive conversions and benefit your ROI. This technique gives you the opportunity to reach players that have previously shown interest, improve your existing marketing campaigns, and save time and money while doing it.
But you need to do it right. At Game Marketing Genie, we are masters of audience segmentation and retargeting, and can create a strategy for you from the ground up. We can create content, set up your campaign, optimize where necessary, and ensure that every step is taken to bring back potential players in a way that is relevant, authentic and valuable to them. Let's chat about how we can save you time and money, and market your business effectively.
Want to know more? Check out our audience segmentation and retargeting page to find out how we can help you!