NFT Game Marketing: 5 NFT Games To Take Inspiration From
by Game Marketing Genie, on 31-Mar-2022 11:40:09
NFTs (non-fungible tokens) have been ever-increasing in popularity since their introduction in 2014. Their rising craze among cryptocurrency investors indicates that these digital tokens are more than a fad.
Marketers believe the NFT market cap is exponentially growing at a 1000x rate! In 2021, NFT's worth surged from $55 million to over $7 billion. Interestingly, 99% of the growth was within four months, and the most expensive NFT was sold for $91.8 million in December 2021.
Figure 1: The soaring number of NFT buyers per week. Source: Reuters
NFT sales continue to push the limits as NFT games enter the space as legitimate sources of revenue. Today, the crypto gaming industry is worth approximately $10 billion. The players earn a fortune by trading in-game merchandise as NFTs. Popular games, like Gods Unchained, offer in-game assets costing $6.2 million to players. Therefore, the market for these games is huge. Many potential players are waiting to capitalize on new crypto NFT games.
The best part is that the NFT gaming space is not yet saturated. In other words, there is a higher probability of success for new games. In this blog, we share the top 5 NFT games you can take inspiration from to create your own immersive video game.
1. Axie Infinity
Figure 2: Axie Infinity. Source: QZ
Launched in 2018, Axie Infinity is the hottest play-to-earn NFT game, crossing over $1 billion in trade volume in 2021. In the game, players collect and pit monsters called Axies against each other in combat. The turn-based battles are either against computer-controlled Axies or live opponents. Players can sell their Axies as NFTs in return for crypto tokens, which you can exchange for real money.
Axie Infinity operates on the Ethereum blockchain with the help of Ronin. Ronin is a sidechain created to cater to the rising demands of the game. It helps minimize fees and ensures a friction-free transaction. Players can connect their Ronin wallet to the game to purchase NFTs. When starting fresh, they buy three Axie NFTs for their first team.
The video game has additional features that enhance the gaming experience. For example, users can breed Axies to build powerful teams. They can even charge higher rates for extraordinary Axies to sell on the NFT marketplace. In the past, players have even sold Axie NFTs for up to 300 ETH, which converts to $600,000.
A unique feature of this game is the Axie Infinity Scholarship. This scholarship is meant for players, called scholars, who cannot afford the upfront cost of three Axies. The Axie Infinity owners offer a loan to the Axie scholars, and both the parties divide the profit. While the owners earn a passive income, the scholars get to kickstart their NFT gaming career. This revolutionary scholarship program is taking third-world countries by storm, including the Philippines and Indonesia.
2. CryptoKitties
Figure 3: CrypoKitties. Source: CoinDesk
CryptoKitties is one of the biggest blockchain games, and was launched in 2017. The video game boomed post-release, propelling Ethereum technology by attracting over 14,000 daily active users. CryptoKitties' transactions accounted for over 10% of the total virtual traffic on Ethereum. It allows players to own, breed, and trade cartoon kittens, the only digital asset in the game. The most expensive CryptoKitty, named Genesis, was sold for around $114,481.
The kittens in the game have a unique digital genome stored in a smart contract. Players can produce offspring with unique traits, commonly known as "cattributes", by breeding two CryptoKitties. The genotype stored in the smart contract determines the visual appearance of the newly birthed kitten. The smart contracts on the Ethereum blockchain have various functions in the game, such as:
Monitoring the distribution of kittens
Tracking their ownership
Facilitating sale and breeding auctions
Tracking Kitty genes
The quality that led to CryptoKitties' popularity is the game's safety. The game is secured by blockchain technology and ensures each asset is genuinely unique. The Kitties are scarce and immortal, thus extremely popular. This feature reshapes our relationship with digital assets.
3. Gods Unchained
Figure 4: Gods Unchained. Source: Crypto Wisser
Gods Unchained is a free-to-play NFT trading card game that was beta launched in 2018. The game is similar to the famous "Magic: The Gathering Arena" card game, and is based on the Ethereum blockchain. Gamers are tasked with building powerful decks and combatting opponents using unique tactics, and all new players receive 140 basic cards to start. They can unlock more cards by participating in tournaments.
The native token of the game is called GODS. It is an ERC-20 token that functions as the primary currency in the world of Gods Unchained. Players can also mint cards and other digital assets like NFTs using Ethereum's smart contract technology for a profit.
The unique selling point of Gods Unchained is that the players get actual ownership of all in-game items, which they can sell, trade, or use however they like. These items hold value in the real world and are tradable on common NFT marketplaces. This format is similar to the traditional non-digital cards that are tradable in physical games.
4. Splinterlands
Figure 5: Splinterlands. Source: Esports.net
Splinterlands — previously called Steem Monsters — is another innovative NFT game in the play-to-earn (P2E) space. This popular game was launched in 2021 and belongs to the trading genre, wherein users fight against monsters to receive in-game digital rewards.
Every player can build a collection of cards with unique abilities to fight against opponents. The game currently has approximately 280 cards, and players can combine them to create new characters with improved strength and skills. Diverse Abilities and Rarities also help players gain an advantage over their opponents. There are various factions called "Splinters," and each card belongs to a specific faction. The seven Splinters are Fire, Earth, Death, Life, Dragon, Water, and Neutral.
This video game operates on the Hive blockchain and allows players to convert their Splinterlands cards into ERC-721 tokens. They can further trade these cards on NFT marketplaces to gain profit. The most expensive card purchased in Splinterlands' history was a Level 4 Prince Julian card valued at $49,999. Another remarkable purchase was of a piece of virtual land that cost $700,000, which became the game's biggest purchase to date.
Splinterlands stands out the most amongst other crypto NFT games because of its unique qualities. It offers cross-compatibility with various blockchains, unlike other NFT games in the market and is compatible with Ethereum, WAX, and Tron, even though it is built on the Hive blockchain. The balance and NFTs in the Splinterlands are not limited to the user's account in the game but tied to the MetaMask wallet. Therefore, they can be withdrawn and sold in third-party marketplaces. Secondly, Splinterlands has its own unique blockchain, which offers stability and frequent upgrades.
5. Illuvium
Figure 6: Illuvium. Source: YouTube
Illuvium (ILV) is an upcoming NFT fantasy game expected to launch this year. It is an open-world, role-playing video game developed on the Ethereum blockchain. Created by a decentralized autonomous organization (DAO) called the Illuvium DAO, the game will offer an immersive, 3D environment. Players can explore the 3D world and capture larger-than-life beasts, known as Illuvials. Every Illuvial will be represented with NFTs on the Ethereum blockchain and have real-world value. Players can also use Illuvials they have collected to fight against opponents and win ether (ETH).
The game's plot starts with a spaceship crash-landing in an alien world with extreme weather conditions and strange, deity-like beasts. The players are hunters on this newfound land who capture the beasts and unlock obelisks, which allows them to travel faster. Players can even personalize their character. They will have to find similar Illuvials, train them, and fuse them to make money. New Illuvials with more power can be sold for a higher price.
The outstanding element of Illuvium is the 3D environment it offers, with about 100 Illuvials present in different regions. Professional artists design each Illuvial; therefore, the game is visually appealing, offering an immersive experience. In addition, the video game has a built-in decentralized platform called IlluviDEX. Users can exchange their Illuvial NFTs on IlluviDEX. However, a 5% commission is cut from each sale for the rewards pool of ILV stakers.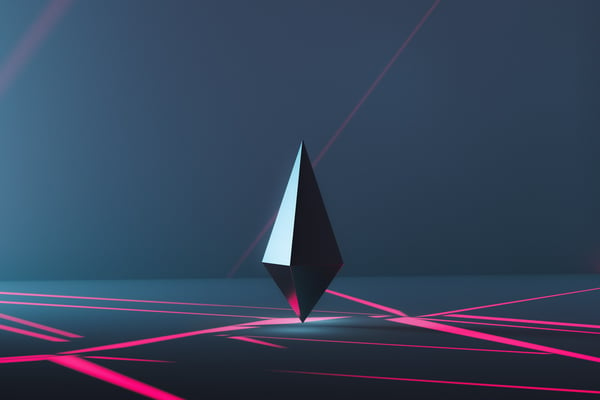 Crypto game marketing knowledge
We've got more information on crypto game marketing if you need it! Take it all in with The Top Crypto Game Marketing Guide.
---
But, remember…
The massive success of these five games indicates the potential of NFT crypto gaming. The demand for them is high. Therefore, you can gain great profit by creating asset-rich video games on the blockchain, just like the ones we have listed.
However, just replicating the strategy and copying the style of these popular games won't guarantee results. Remember, the games we have mentioned are for you to learn from. To succeed like these games, you need a unique customized strategy best-suited for your audience and budget. But creating a game strategy requires experience and expertise — and at Game Marketing Genie, we have both!
We are a full-service game marketing agency offering time-tested video game marketing strategies to help you build games fit for your target audience.
Get in touch with us today to discuss your requirements.