9 Digital Marketing Mistakes to Avoid When Marketing Your Video Game
by Game Marketing Genie, on 03-Feb-2020 23:51:18
Digital marketing is a multi-faceted concept. It includes anything from the creation of short email and social media content to the structure of company websites, blogs and online advertising. But what do these marketing channels have in common? They're online, targeted to the intended audience and are often done wrong.
If your marketing isn't going to plan, you're likely following the trends that many companies face in the technological era. And it's not uncommon! Businesses will invest thousands of dollars into their digital marketing efforts and still fall short. Their content isn't visible, engaging or is just plain boring.
So, why do many small and medium-sized businesses struggle with digital marketing? The answer is simple - they don't have a plan and don't know what to avoid. At Game Marketing Genie, we understand these frustrations and have compiled a helpful checklist of nine things you should steer clear of when delving into your digital marketing strategy.
But first, make sure that you're not facing any of the most common marketing drawbacks we see businesses facing by reading our guide here: 5 Common Marketing Problems Faced by Small Businesses. Already read it? Let's jump in!
1. Not setting goals
This might seem like an obvious task, but is commonly overlooked by many marketing teams. If you haven't set clear goals for every stage of your marketing strategy, then there's a lot you'll be missing out on.
Setting goals can help you:
Ensure your team is working as expected
Align your business plan to your work schedule
Adhere to or reschedule deadlines
But most importantly they help you track your progress. After all, how do you know that you're doing well if you don't have anything to work towards? If you don't have goals, all your work is purposeless as you have nothing to measure it up to.
It's important to understand what you want to achieve from your marketing and create a strategy to work towards those goals. Understanding what you want and the metrics you need to get there is the best way to determine if a campaign was a success. Choosing and measuring those goals might be difficult but in the long run you'll learn more about your business, customers and what does and doesn't work for you.
It's about defining your goal clearly. Consider the following examples taken from our blog over on Growth Marketing Genie:
"I want to increase my revenue"
"I want to boost my revenue 4X in 6 months"
Which one is more measurable and actionable? You guessed it - the second one! Having a clear set goal like this is essential to a management marketing strategy.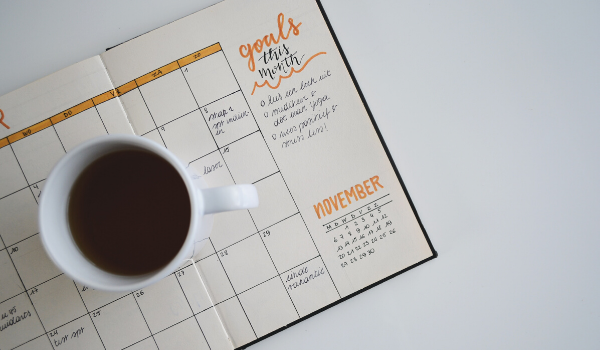 2. Not defining target audience
Not everyone will like or want your product. Advertising yourself broadly is not effective for selling to or creating loyalty amongst your desired audience. You need to have a set of standards that your target audience is likely to embody. Finding this information may seem difficult, but it's as easy as three key steps:
Research your target audience
Your company's plan, prior marketing strategies and target customers, and experience in the industry all provide key insights into what your target audience should look like. Try looking at competitors' target audiences if you don't know where to start.
Analyze your market
It's not enough to know about what your competitors' target audiences look like, you need to know how they're marketing to them as well. You need to get the right message to the right audience at the right time, at the same time as potentially thousands of other businesses worldwide trying to target the same audience as you.
Create buyer personas
Ask yourself: what is my product trying to achieve? What characteristics determine if my product will be chosen over another? Is there a group that would benefit from this more than another? Pair your research data and your understanding of your audience's needs to determine three to five buyer personas that are going to form the majority of your customers.
However, it's still not enough to market to your target audience and hope for the best. You need to further segment your target audience based on factors including demographics, location and more as stated by this article over on our sister company's blog at Growth Marketing Genie. By doing so, you can customize your messaging to smaller groups within your overall target audience which provides a more personalized marketing experience.
Get all the best audience targeting tips in our insider handbooks below:
3. Not being consistent
Your brand's colors, logo and services are consistent - so your message needs to be too. It's as easy as ensuring that the content you have on different channels doesn't contradict itself. As a company, you need to ensure brand loyalty and the messages you output are a big part of establishing you as an expert in your field.
It's all about creating a brand that your audience can trust. If your content says one thing on Twitter and another on LinkedIn, you won't be able to create the sense of authority that is crucial to a brand's social media channels.
If you have a big marketing team, ensure that each internal social media campaign you run has a well-developed plan that is both targeted to a specific audience and understood by every person working on it. As you can see, we're already tying together some of the previous tips from this post to create a sustainable and effective digital marketing plan for you.
4. Not engaging with your followers
You've seen companies reply to comments on Facebook, and maybe even been retweeted or replied to on Twitter yourself. Why do they do this? It's another essential part of creating brand loyalty that is commonly overlooked.
But you might be thinking that you don't have time to reply to each and every comment or tag. Engaging with your followers doesn't mean engaging with everyone. A guideline for customer responses is to reply to questions, any requests, mistakes they have pointed out to you or feedback.
But if a customer expresses their unhappiness with your brand, respond to them and try and take it off social media. Importantly, don't give into replying angrily to attacks made on your company. When this occurs, let it go, or respond calmly with any facts, company statements or apologies if necessary.
The way you respond to the customer is crucial to the view they, and others reading your response, have of your business.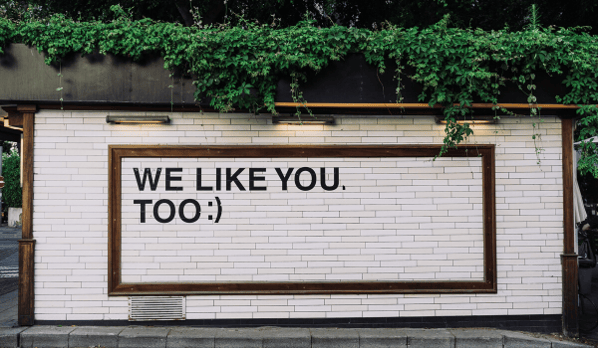 5. Not experimenting
Your social media content, ads and even your website might look and sound the way you want, but this doesn't mean it will bring in the desired leads. A/B testing is essential to any part of business - from concept to output - and it needs to be a part of every digital marketing plan you create.
But it's not just the content itself that needs to be tested. Here are a few questions you could ask yourself to improve your marketing.
Audience size: is my audience too niche?
Audience location: am I targeting the geographic area most likely to convert?
Content layout: does it make sense for my content to be set out this way?
User experience: is it easy to get through my content?
Content posting location: is this the right website or social media platform?
Phrasing: is the message being communicated clearly?
Value proposition: what are the incentives that a customer will get from seeing this content?
To A/B test you need to set yourself a plan, test one aspect at a time, have a consistent control that you test against and record any noticeable changes you might find. A/B testing allows you to understand your audience even further and apply what you have learned to future marketing strategies.
But remember, what worked in one campaign won't always work for another - test every time!
6. Not utilizing analytics
Analytics can be applied to any part of your marketing methods - whether you're working traditionally or digitally. This ties into your goals - if you're not using analytics to see your success rates, then you won't be able to determine if you're hitting your targets and cannot optimize your work.
But it also ties into everything else we've discussed so far. The work you did on creating a target audience may have included a particular variable that your campaign doesn't perform strongly with and can be removed. Your message might not convey the same information and is creating conflict between your audience and your brand. Your followers might not be getting the responses desired and aren't converting. Your A/B testing relies on analytics to prove what is working better.
Analytics are essential not only to track how you are performing but also how your competitors are as well. This will help you invest your time into what is proven to be working and remove what isn't.
If you're not tracking the way your digital marketing is performing, then you are missing out on key indicators about your business as a whole. Dive into your data to see how your brand could benefit from a little tweaking.
Don't get left behind, make data your partner with Big Data: What It Is and Why It Matters To Your Video Game.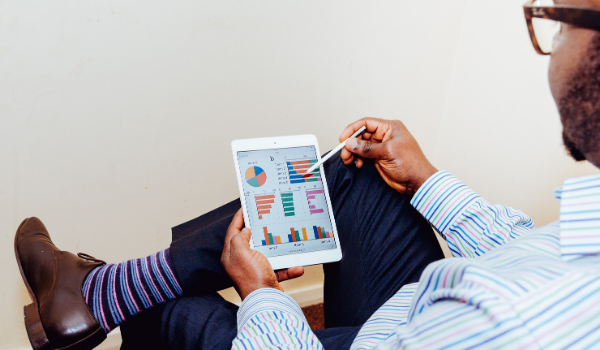 7. Not customizing content
Your message needs to be consistent, but the way you output it does not. Various platforms exist for different reasons and the same style of content won't work on all of them.
Consider LinkedIn, which is commonly used for growing professional connections and focusing on career development. Your audience expects to see experts in their field who share content that is mature, well-structured and informational. Using humorous images and informal language usually (see Gary Vaynerchuk for example) does not perform well and would be better centered on a platform like Facebook.
But don't forget about other marketing channels - emails, website and more can be customized to the recipient. A study by Epsilon (2018) indicated that 80% of customers are more likely to make a purchase when a brand offers customized experiences. Personalize this kind of content using tokens which extract information from your customer relationship management system.
You must also consider that the dimensions, size, links, length and post time of your content won't work for each platform. Take some time to develop a set of rules for posting content on each of the platforms you use to ensure that your style is relevant to the people that will see it there and that they see it at the right time.
Find out why content marketing is so important in Is Content Marketing Worth Your Time?
8. Not setting realistic targets
Success doesn't come overnight. If you're not creating plans that are achievable within your timeframe, you won't get anywhere.
Your marketing goals should be based on those of your business. What those goals are depend on your company's needs and future plans. You don't need to base these off others' marketing plans, as what will work for you is unique and should be approached as such.
However, they need to achieve something that is easy to measure. If your target is broad, it is unlikely that you will be able to reach it in a set period of time. Try breaking down your final goals into smaller targets that can be measured against your overall plan. It is this measurability that is essential to your success. As we mentioned earlier, this will allow you to track your progress and determine where you should change your methods.
To make the targets more achievable, they should also be mapped to a content plan. This will help make your marketing strategy consistent and easy to follow. Ensure that your marketing team understands the expectations of the company and how their work will correspond with your marketing plan.
If you make your targets simple and easy to follow, and track the progress of your company and employees' work, then you will be more likely to succeed.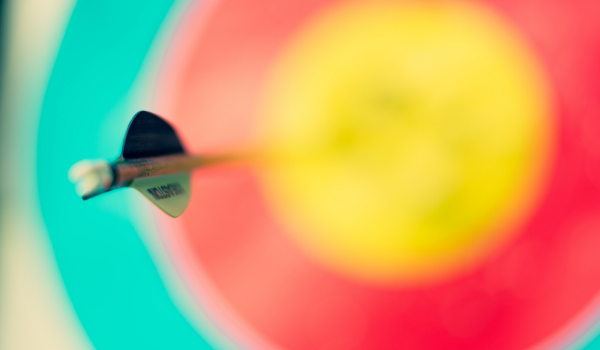 9. Not thinking of SEO
This is what all of your digital marketing boils down to. If your marketing is online, you need to make sure it is optimized to be there. Digital marketing is more than cramming your content full of keywords and hoping that it ranks well. Using keywords doesn't make your content better if it adds nothing to your message - so use keywords sparingly.
The first thing you must do is research keywords in your field. Look at popular and uncommon keywords to see what works for you. You should appear where your competitors do and secure the search engine space that hasn't been taken yet (usually your brand name and anything unique to your company).
Then, you must work on adding these keywords to the platforms you appear on. This could be anything from your website and social media pages to online directories. Your content should also contain keywords where appropriate. This will help your brand appear more often when these keywords are searched.
Finally, you could consider investing into a service like Google Adwords that ranks your content higher up the page. For example, say you sell vintage crockery. When a customer types in "vintage crockery" into Google, your ad has a chance to appear in the search results depending on the eligibility of your content, its quality, its relevance and many other factors.
Optimize your output to perfection with 6 SEO Strategies That Help Game Developers Beat Their Competitors.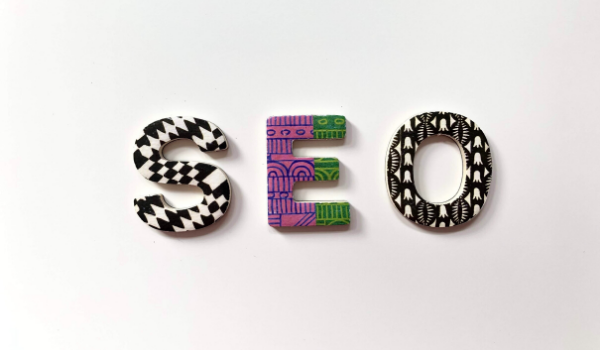 Want to learn more about digital marketing?
Digital marketing is a vast industry, and you need a strong understanding to master it. That's why we've compiled all of our best resources to create the ultimate guide to digital marketing. Check it out here: Everything You Need to Know About Video Game Digital Marketing.
---
Take advantage of these tips to get yourself on track towards creating a successful digital marketing strategy and avoid many of the most common mistakes businesses make. Get ahead of other brands and use these to constantly monitor your performance to see what can be improved in the long run.
But sometimes you might need more help. At Game Marketing Genie, we understand the struggle of creating a digital marketing strategy. We can help you streamline your marketing and work towards creating a tailored strategy that works for you.
We will take away any uncertainties you have with forming a strategy. We know how daunting the task can be. Our team of specialists has been assembled from the best that the industry has to offer and our experience is second to none. Don't believe us? Let's have a chat!