Emerging Content Trends in the Video Game Industry for 2022
by Game Marketing Genie, on 05-Jan-2022 10:00:00
According to the latest projections by Tech Jury, the global gaming market is expected to generate revenues of more than $180 million by the end of the year. As estimated, there are close to 3 billion players worldwide, with the number of new players increasing every day because of emerging tech trends.
The advent of various social media platforms has also changed the way individuals interact and consume content. Video games have now become a social phenomenon that connects players from far and wide. With all these innovations, it's clear that the industry will continue to grow and evolve in the coming year, bringing more players to the party.
In this article, we will take a look at the main gaming content trends that will shape the industry in 2022.
The metaverse
The metaverse is the sort of place where people are plugged into a virtual reality world and can make things happen by simply thinking about them. It allows players to step out of the physical limitations of the real world and dive into a brave, new digital world. We are witnessing more video games providing users with such otherworldly experiences that offer a glimpse into the future.
The metaverse has also accelerated the concept of playing to earn. While players are used to paying to play video games, the latest crop of games allows players to collect digital coins they can convert into cash. By incorporating digital wallets, players can earn and store crypto and sell them when the prices are up. As of March 2021, 51,000 active wallets were connected to gaming-related contracts in the blockchain. This number is expected to rise in the coming year as more players embrace the metaverse way of earning when playing games.
Roblox
Indie game development isn't something new in the industry. Lots of independent developers and studios have created amazing titles, with some of them becoming bestsellers like Stardew Valley and Among Us. Platforms such as Steam allow indies to distribute their games, but there's a new kid on the block looking to take the indie gaming trend to the next level – Roblox.
Figure 1: Roblox mission. Source: Roblox
Roblox combines video game creation and distribution in one platform to help indies make the most of their creative talents and ideas. Roblox's mission is to bring the world together through play by empowering game enthusiasts to imagine and create the video games of their dreams. Anyone can make a game on Roblox and earn thousands of dollars by monetizing their creations.
Although all the games on Roblox are freely available, players can buy the virtual currency known as Robux and use them to acquire aesthetic items on select games. Roblox developers keep a portion of these transactions that they get to convert into real money through the developer exchange program – DevEx.
The platform now boasts of more than 200 million monthly active users, proving just how popular indie game development has become of late. The majority of these users don't touch a development kit, with Roblox's studio game engine making it easy for aspiring developers to create immersive experiences for gamers.
Roblox also makes it easy to collect feedback from the platform's large user base of players. Developers use this information to iterate on their games to satisfy the needs and demands of their audience.
Netflix Gaming
Figure 2: Netflix Games. Source: Netflix
The other gaming content trend you need to be on the lookout for in 2022 is Netflix Gaming. Video streaming company Netflix launched Netflix games that would be available to users on mobile devices across the world. Anyone with a Netflix account can access and play 5 games from their mobile devices. The games include; Stranger Things 3: The Game (BonusXP), Stranger Things: 1984 (BonusXP), Shooting Hoops (Frosty Pop), Teeter Up (Frosty Pop), and Card Blast (Amuzo & Rogue Games).
The move to introduce video games on its platform is Netflix's plan to provide its users with more entertainment options on mobile. Besides watching the latest movies and TV shows, Netflix users can now play video games for an enhanced entertainment experience. Netflix had earlier identified gaming as one of its top competitors for user attention, and the move to add games to its roster will ensure users don't have to log out of their Netflix account when they need to play video games.
Netflix games is available on iOS and Android devices, and your Netflix subscription is the all-important pass you need to access the games. Members will see a dedicated games tab when they sign into their account. They can download any game from the drop-down menu and start playing. The games are available in many languages, but Netflix automatically detects your language preference from your profile to ensure your game is delivered in the right language. At the moment, only a few games are available but Netflix is working to build a huge library of games to meet the diverse needs of clients.
User-generated content is on the rise
The world of video games is not just about playing the trending titles and setting high scores. It's also about sharing these moments online through streaming platforms. Ever since the covid pandemic forced people to spend more time indoors, we've witnessed more gaming traffic on streaming services as gamers choose to share live broadcasts of their gameplay and enjoy great moments collectively with other players.
Twitch and YouTube are the most popular platforms with streamers. Their dominance is expected to continue over the coming years as players seek more interactive ways to broadcast their gameplay sessions.
There are now more streamers on the scene, but one thing worth noting is that mobile content creation is on the rise. Mobile content creators enhance the produced content to entertain users and help them understand their favorite games better.
With fans taking an active interest in games to the extend of playing them for hours, creating unique content, and discussing them on social forums, more developers are open to involving fans in the development process. Incorporating user-generated content opens room for creativity and makes players passionate about the game. As a result, UGC will be one of the popular video game trends in 2022 as developers look for intimate ways to get players involved in the creation process.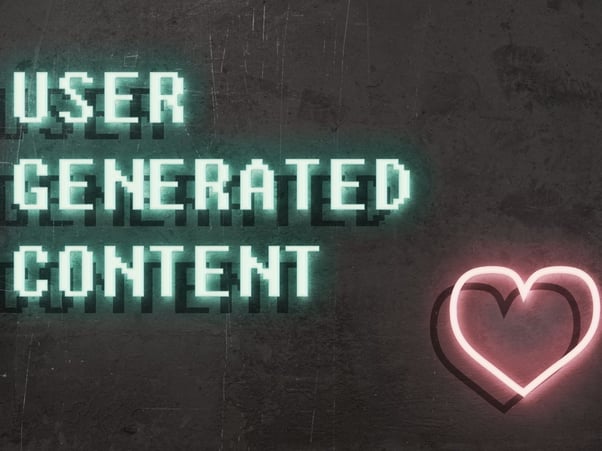 The growth of the esports industry
The esports industry has immense potential. Although the industry has been rising exponentially over the last couple of years, it's expected to grow even further in 2022. This is because there are more games for players to compete against each other, and the quality of the games keeps getting better.
AAA games have dominated the esports market for some time now, earning more than 90 percent of the global esports revenue in 2021. However, gaming trends indicate that indie games will slowly start to compete with AAA games for the esports market share. While the large gaming studios focus on gaming concepts with mass-market appeal, indie developers are more interested in novel gaming experiences. Take Rocket League, for example, a soccer game played with rocket-powered RC cars. The game is very different from the regular soccer game, and this is what has made it popular with players.
It is such novel gameplay experiences that will make indie games a worthy competitor in the esports market. With more players signing up for these niche experiences, more dollars will be directed towards esports tournaments involving indie games.
Looking to use esports to grow your game? Take a look at what esports advertising looks like on our blog, Mobile eSports Game Marketing: Your Chance to Make It Big.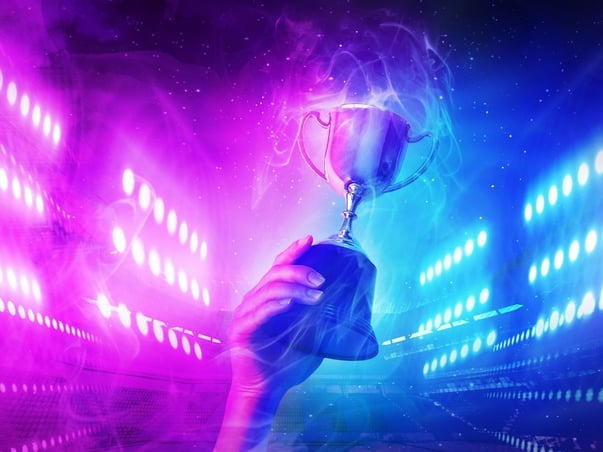 Mobile games are dominating the gaming industry
Mobile games have exploded onto the scene over the last couple of years, surpassing PC and console games to become the dominant segment in the video game industry. The latest data from Tech Juryindicates that there are 2.7 billion mobile games worldwide, and we can expect these numbers to grow even further in 2022.
One of the game marketing strategies that will drive mobile game growth in the coming years is the improved gameplay experience. AAA gaming experiences are on the rise on mobile, with mobile game devs going out of their way to provide the best experience. Genshin Impact was the first game to deliver such a top gameplay experience to players. The game had superior graphics and open gameplay mechanics, similar to what we are used to with PC and console games. Genshin Impact was downloaded more than 150 million times and generated $150 million in revenue, proving that the market is ready for such top mobile gaming experiences.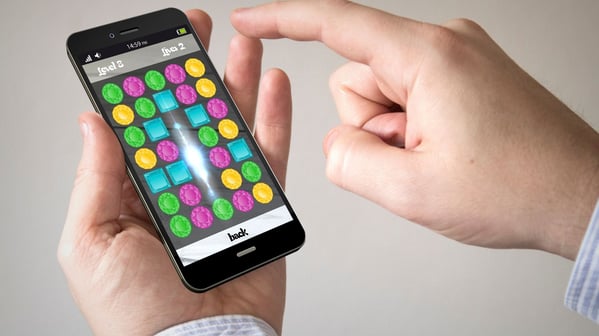 ---
The gaming industry is evolving very fast. The new gaming content trends highlighted above are changing how video games are made and played. Is your game moving at an equal pace or are you siloed?
Work with a game marketing agency to track and jump on the trends that will transform the industry in the coming years. Game Marketing Genie is here to help you navigate all these changes and keep players hooked with innovative ideas.
Book a consultation session with our team today!