12 Game Marketing Examples That Will Inspire You
by Game Marketing Genie, on 29-Oct-2020 10:49:19
Game development companies shell out billions of dollars making and marketing games every year. However, making your marketing count isn't easy if you're inexperienced in that area. Game development and marketing are both crucial for your game's success regardless of your company's size.
That's why you need to look to your industry to see what works and gain insights into how the industry leveraged game marketing strategies across geographies to gain momentum for their sales. Let's take a look at a few game marketing examples that will inspire you.
1. Angry Birds
Angry Birds is the brainchild of Rovio Entertainment, a Finnish development company. Launched on the iOS App Store in December 2009, this game took the world by force by 2012 and recorded a whopping 1 billion downloads. Niklas Hed, the co-founder of Rovio Entertainment stated that the launch of the iPhone unlocked a world of opportunities across the globe. Early in 2009, the team at Rovio which included Niklas and Mikael Hed conducted research to chalk out a strategy that was simple yet iconic, and universal.
With Angry Birds topping app store charts in both Greece and Finland, Rovio Entertainment partnered with Chillingo, a publishing company in the United Kingdom. This partnership ushered Angry birds to the Apple platform, where it featured as the "App of the Week" in the U.K. App Store. Rovio also leveraged YouTube by releasing an offbeat trailer which was the first of its kind for a mobile game. This video attracted viewers from all over, watching it over 100 million times. This is a perfect depiction of the impact of strong video app store marketing. Angry Birds today still has an empire with stuffed toys, board games, theme park attractions, movies and more.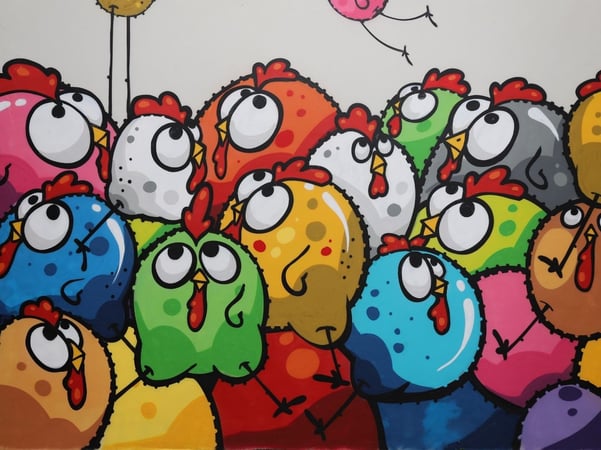 2. The Legend of Zelda: Ocarina of Time 3D
Talk about leveraging the power of influencers, The Legend of Zelda: Ocarina of Time stands as a perfect depiction. American Actor Robin Williams loved and idolized this game so much that he named his daughter after the titular character in the series. He further went on to shoot a commercial for Nintendo 3DS 2011 overhaul for the series, which is the most popular entry of the series till date.
To bring its marketing efforts to fruition in Japan, Nintendo chose Arashi, a Japanese band, as their influencers. Not limiting itself to influencer marketing strategy alone, this game's marketing strategy also included online site takeovers, in-store displays, gameplay highlighting TV spots, pre-order bonus items, targeted print ad campaigns, and a massive pre-release event in Sydney, Australia. Nintendo witnessed over one million copies sold in less than 30 days, hitting 3.36 million copies in June 2013.
So, how do you get started? By checking out our full service influencer marketing platform over at Atisfyreach, of course! Atisfyreach makes influencer marketing easy. The platform allows you to create campaigns at the click of the button and handles finding and vetting the right fit influencers for you with its AI-driven algorithm. Sign up today over at Atisfyreach!
3. The Witcher 3
Released on 18th May 2015, The Witcher 3 is an action role playing game series published and developed by CD Projekt Red, a Polish developer. Based on the fictional fantasy book series, The Witcher by Andrzej Sapkowski. The game is played with a third person perspective in an open world setting based on Slavonic mythology.
CD Projekt Red collaborated with Digic Pictures for creating a sensational cinematic trailer. With their trailer, The Witcher 3 drew the attention of over 14.5 million views. The game sold a whopping six million copies in the six weeks from its release date and the studio made a profit of $63.3 million in the first quarter of 2015 itself.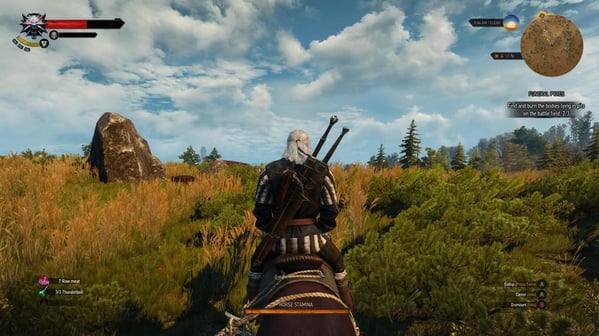 Figure 1: The Witcher Gameplay. Source: Forbes
4. Wii Sports
With the launch of Wii Sports by Nintendo in 2006, much was at stake. The game fostered a shift by reaching out to a new target market that included not only stereotypical gamers but also moms and grandparents. Their marketing strategy included the introduction of new avatars like Miis which were cute and customizable. For this reason, Wii Sports was preferred for its universal appeal as it was catering to a larger group of audiences.
Simultaneously, a range of marketing efforts concentrated on communicating the games' social appeal and its ease of use. The trailers featured friends, families and senior citizens all having fun together featuring the liveliness of the game. The marketing campaign included in-store displays, TV ads, massive public events, demo kiosks, and not to forget the unforgettable music tour that was worth an enormous $200 million. With these marketing efforts, Wii Sports hit 82.9 million copies in March 2020.
5. Halo 3
Microsoft launched Halo 3, the first of its kind game, in September 2007 with humongous marketing efforts that created a sensation even a year before its launch. Halo 3's first marketing campaign kicked off in May 2006 with a theatrical trailer release costing an enormous $40 million. The second trailer that was rolled out on 4th December 2006, was created by a global video game marketing agency. It was watched over 11 million times by the time the game was released in September 2007. This is a perfect example of how a good marketing trailer can create demand and curiosity for your game release.
Furthermore, the solid one year marketing campaign included a massive $10 million "Believe" campaign that featured a website and dramatic video series apart from the teasers created by Neill Blomkamp (District 9 director) in collaboration with Bungie and Weta Workshop. Halo 3's marketing strategy also incorporated more than 10,000 global launch parties, an alternative reality game, and strategic partnerships with Burger King and PepsiCo. The results of the campaign post release were an astounding $14.5 million in sales.
6. The Sims 2
Developed by Maxis and published by Electronic Arts in September 2004, The Sims 2 witnessed a surge of demand from women aged 13 - 34 years that made up part of its target segment. From branded content packs and expansions to special edition DVDs, the commercial possibilities of this game were endless.
The digital marketing campaign revolving around The Sims 2 was targeted around 1.5 billion users exclusively through Yahoo! Messenger apart from other channels. Retailers were also given the opportunity to feature their real-life goods in the games virtual marketplace which ultimately led brand expansions like H&M Fashion Stuff and IKEA Home. Overall, The Sims 2 achieved a gargantuan 20 million copies in sales.
7. Assassin's Creed 3
Officially announced in February 2012 and published by Ubisoft, Assassin's Creed 3's marketing was very ambitious, bold and engaging. With the notion to capture new fans this action series used social media as a tool to reach out to a larger audience. Releasing an online trailer featuring American Revolution themed live action and created by Sid Lee, an international social media marketing agency, this game attracted 2 million people to its facebook page.
Ubisoft's then Chief Sales and Marketing Officer, Geoffroy Sardin, emphasized that turning to social media was shifting communication patterns to unleash the power of media to reach their target audience. Released on 30th October, 2012 Assassin's Creed 3 witnessed a sales of 3.5 million copies in less than a week, which makes it the most pre-ordered Assassin's Creed series and the best selling version too.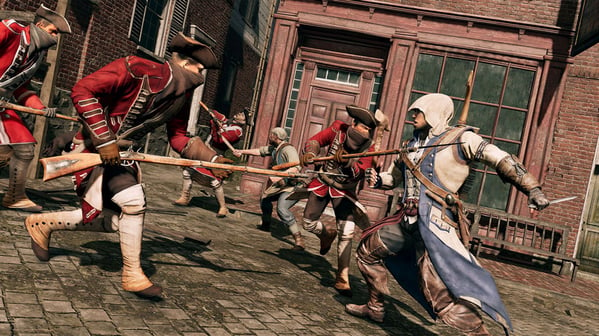 Figure 2: Assassin's Creed 3 Gameplay. Source: Ubisoft
8. Dead Island
The world's first zombie survival, Dead Island, took the world by force with a powerful announcement trailer created by Axis Animation, a Scottish studio and garnered 13.4 million views on YouTube. This power-packed trailer even bagged in a gold award in 2011 Cannes Lions International of Creativity. Although it was first announced in August 2007, Dead Island was released in September 2011 after multiple delays featuring gameplay videos in two parts, with "Part 1: Tragedy Hits Paradise," and "Part 2: Dead Island Begins" in May 2011 and June 2011 respectively.
The game's marketing strategy also included a comedy TV show sponsorship for four episodes that was set on Dead Island with GamesRadar's TalkRadar and also worked on the Dead Island novel with Bantam Books. Since its launch in 2011, it has sold an additional five million copies. This is a perfect illustration for the power of a video release in marketing.
9. God of War III
Sony's God of War sold 21 million copies since its launch in 2005 on the PlayStation 2. For its God of War III release in 2010, Sony spent a fortune for its marketing using unprecedented marketing methods. These techniques included SCE Santa Monica Studios requesting gamers to submit the ultimate God of War fan videos grabbing audience attention like no other; Joey Logao's race car being covered in God of War III art work in March 2010; and Machinama's hype building behind the scenes video clips in April 2010 titled, The Art of the Game.
The marketing campaign also covered pre-order & DLC (downloadable content) editions, and action figures as well, all which led to a concrete 5.2 million units being sold.
10. Disney Infinity
Said to have been influenced by Activision's Skylanders series, Disney Infinity transformed all of Disney Pixar and Disney's characters into action figures for the first time in its history. Published in 2013, Disney Infinity's marketing campaign had an incredible start with its polished website and was praised as one of YouTube's most responsive and a complete branded marketing channels.
Moreover, the marketing campaign also included a social media campaign that involved digital Valentines cards, and Facebook posts which piqued the audience's curiosity. Disney escalated its reach and worked on spreading Infinity's awareness by taking it to advertising on Nickelodeon, Yahoo, and ESPN channels. Launched on 18th August 2013, it hit 3.3 million starter packs by mid January in 2014. This is a true testament to the power of YouTube and social media as well as engaging content.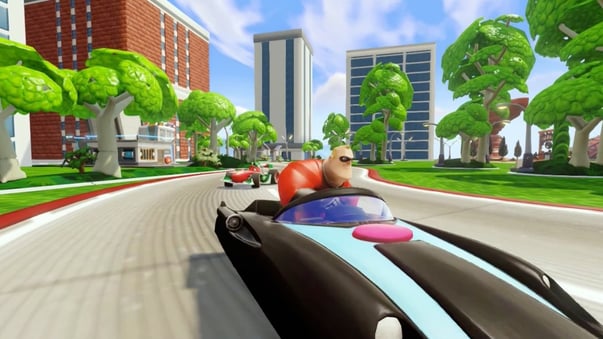 Figure 3: Disney Infinity Gameplay. Source: Gamespot
11. Portal 2
Despite being released in April 2012, Valve released a teaser for Portal 2 using ARG (alternate reality game) on 1st March 2010. This trailer sequel came in four days prior to the actual games' official announcement. Later on 1st April 2012, it released another playable trailer where the game allowed users to unlock Portal 2 prior to its release date which was 19th April, 2012. However, it turned out to be an April Fool's joke.
Furthermore in their marketing efforts, they worked on an in-house TV commercial, went viral on billboards in the USA and UK, and also used bus adverts. With this smart marketing campaign, Portal 2 had 4 million sold copies as of May 2012. Portal 2 used the calendar to its advantage which accelerated its sales.
12. Monster Legends
Spanish game developer Social Point Games leveraged influencer marketing strategy for its title Monster Legends, a medieval themed game. In this game, players compete to attain monsters by growing crops, attaining skills, and having a one-on-one combat experience.
To promote it, Social Point Games collaborated with Mark Fischbach, popularly known as Markiplier, who then had 19 million subscribers on YouTube. He started off with a let's play sponsored video to demonstrate the game to his subscribers. He stated that Social Point Games is an altruistic organization as it helps him donate his money to charity unlike any other and emphasized on giving back to the community which resonated with his followers quite well and garnered a lot of attention. In this case, the brand's values spoke louder than a commercial marketing campaign.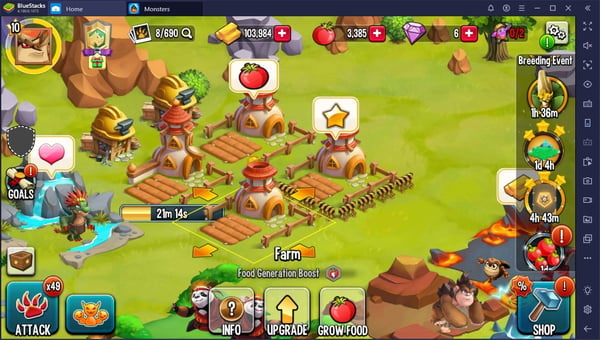 Figure 4: Monster Legends Gameplay. Source: Monster Legends
The ultimate guide to game marketing
Hope you enjoyed this article! For more insider game marketing information, check out The Ultimate Guide to Game Marketing: Everything You Need to Know.
---
We hope you have gained some inspiration from these examples. Different games with different marketing strategies have nailed it over the years and proved time and again that powerful marketing wins every time. What makes a marketing campaign effective is knowing your target audience, choosing the best platform to reach out to them, building your brand's awareness at the right time, and knowing what strategies to use.
But designing an effective marketing strategy is not easy. If you need help making a marketing strategy that's amazing and vitalizes your game's growth, the team at Game Marketing Genie can help. Our team understands key elements required for creating an effective campaign for your game to be successful in all its aspects.
Contact us today to learn how we can help your game succeed!