Is Game Marketing Genie Available Globally?
by Game Marketing Genie, on 26-Nov-2020 10:21:59
The gaming industry is growing in leaps and bounds. The rise of gaming as a major form of entertainment has captured audiences around the world. But the competition in this industry is fierce with hundreds, if not thousands, of games being added to stores every year.
Without the right help, it will be difficult for your game to reach your target market and bring the returns you desire. That's why Game Marketing Genie is here - to make your game get the recognition it deserves.
Game Marketing Genie is a global brand
A global brand is a business that is internationally recognized for its exceptional product or service offerings. Founded in 2018 as a two person marketing company, Game Marketing Genie has grown into a 30 people robust organization with 30+ staff that serve brands from small businesses to large enterprises across the world. As a digital game marketing agency, we understand how to create marketing solutions that benefit your game - no matter its size.
We are a full-service agency that creates fully customized comprehensive marketing solutions, and pride ourselves on being a creative production house that is dedicated to the gaming market. We understand that it is difficult to make your game stand out, and easy to get lost. After all the time, money and effort you put into creating a game that you're passionate about, why would you want it to go unnoticed? At Game Marketing Genie, we recognize these frustrations, and have noticed the problems the industry faces in its marketing methods. We drew inspiration from the software and technology industry to create in-depth, data-driven marketing experiences that find a better way to help your audience make that final purchase decision. After all, it is technology that has made it possible to develop and create these experiences, and that is fueling the industry to grow.
We understand the market that your game is operating in and how to effectively reach your audience. Using a data-driven approach, we design marketing strategies that are fully customized to the needs of your audience. Our solutions include:
Search advertising
Programmatic advertising
Content marketing
App store optimization
Mobile marketing
Email marketing
Audience segmentation and retargeting
Tag management
Adobe and Google Analytics optimization
Animation and live action video creation
Game design and polish
In 2019, the global gaming market was valued at $151.55 billion, a value that is forecasted to grow at an unprecedented rate of 9.17 percent every year from 2020 until 2025 where it will hit a huge $256.97 billion according to Mordor Intelligence. This shows us that the gaming industry is booming, with companies fighting to make their game the one that succeeds. Whether you're a large corporation or a budding indie game developer, our solutions provide value to each of our clients because we understand our global footprint and how we can facilitate our customers according to their needs.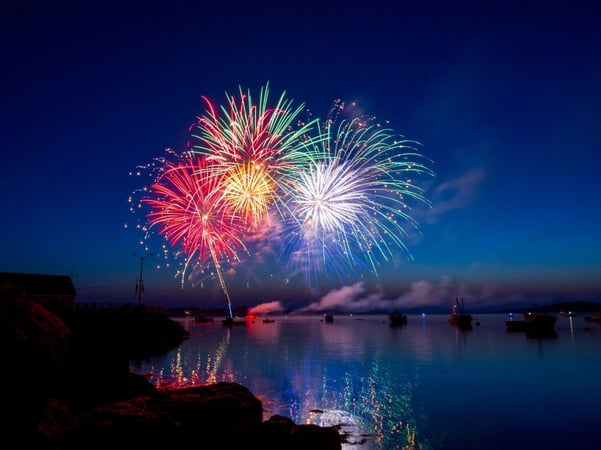 Our locations
Game Marketing Genie's global headquarters is in Singapore, and we also have teams in Australia, India and Romania. We also plan to expand to other regions including The United States of America in future. We believe that our global range has helped us handpick the very best from across the globe for our team, and has helped us provide new and exciting ideas for our clients. Each one of our locations was carefully selected to help our organization grow strategically and provide top quality solutions.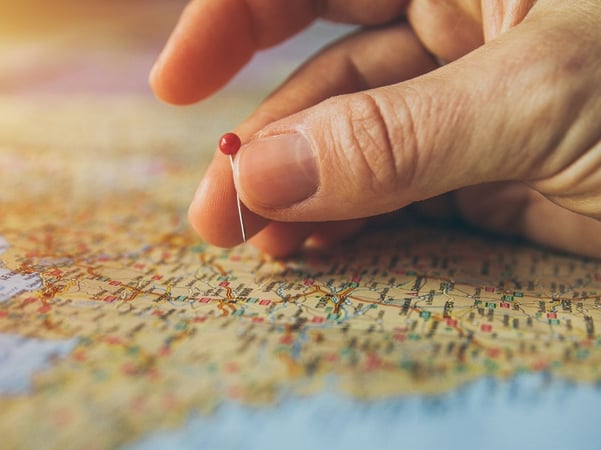 Our clients
Video gaming is a globally recognized form of entertainment, and its digital nature allows us to market to any audience in any location. From small scale businesses to enterprise level businesses, we provide data-driven marketing solutions to the gaming industry but also to those outside it.
We have had the opportunity to work with global gaming giants like Com2uS, Wargaming, Activision and Word Crossy, and have provided actionable marketing campaigns that have brought a positive ROI and helped these companies achieve their marketing goals. We have also worked with a slew of indie and small businesses, helping set a foundation for their exponential growth.
We noticed that many of the brands we've worked with were faced with inadequate brand awareness, low conversion rates, and greater customer attrition rates and needed a comprehensive marketing campaign to help them break out of their market.
This is why we devised modern marketing strategies that took inspiration from other industries to help our clients achieve greater brand awareness in the market and help them reach their marketing goals. We believe that a robust data-driven approach can help brands accelerate their growth with more confidence and take over the market. Let's take a look at a few instances at how we helped brands establish their brand in the market.
Activision and Com2uS
For the Australian launch of their mobile game "Skylanders: Ring of Heroes", Activision and Com2uS had only a three week deadline and required an expert marketing partner that would help them increase their brand awareness, provide strategic implementation, support their creative production, identify the right influencers, and deliver measurable results. Game Marketing Genie helped them by providing over 200 vetted influencers who were a perfect fit for marketing their game. The game acquired over one million users within the first 100 days of its release by executing a robust influencer marketing campaign, and its Facebook Page received a 4.7 star rating with an increased brand awareness.
Lightmare Studios
Lightmare Studios needed to partner with a professional game marketing agency to prepare a campaign to boost their game "Infinity Heroes" to achieve their funding goals. The team at Game Marketing Genie developed an excellent pitch to attract gamers through adsets across social media platforms and search engine marketing to drive traffic to their Indiegogo and Kickstarter pages. Lightmare Studios' Kickstarter campaign for Infinity Heroes achieved 111 percent funding and over 245 percent ROI (return on investment) which skyrocketed their game into popularity.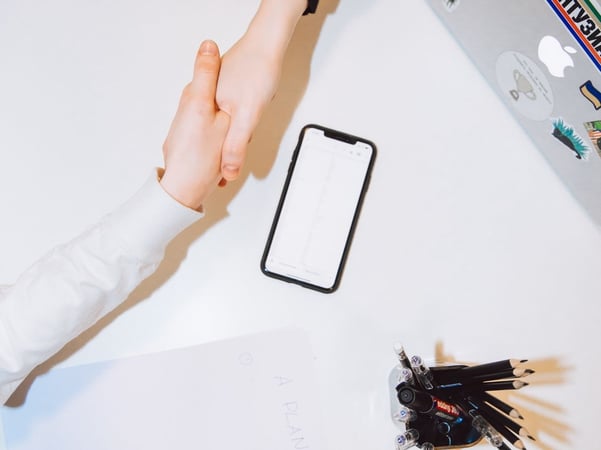 Some of our global game marketing awards
Industry Era's "10 Best Inspiring CEOs of 2020"
Our CEO, Hersh Bhatt, was named one of Industry Era's 10 Best Inspiring CEOs of 2020. His "customer first" philosophy shapes Game Marketing Genie's business processes and fuels the team to work with high dedication towards providing an exceptional customer experience to all our clients. This award recognizes him for his vision to help startups and enterprises in the gaming industry.
CIO Bulletin's 30 Most Innovative Companies To Watch 2020
Our parent company Atisfy has been recognized as one of the 30 Most Innovative Companies to Watch in 2020 by CIO Bulletin, a global branding and technology media enterprise. Our team uses modern marketing strategies backed up by strong data driven analysis that helps companies to witness an accelerated exponential growth.
The Silicon Review's 50 Most Innovative Companies to Watch 2020
Atisfy also has been honored as one of the 50 Most Innovative Companies to Watch in 2020 by the renowned business magazine, The Silicon Review. We were recognized for our cutting edge marketing solutions that help businesses reach out to next gen customers and enrich their overall customer experience.
These are only a few of the many awards we have received, and we are thankful that we have been recognized for our ability to create customized solutions that provide results for our clients.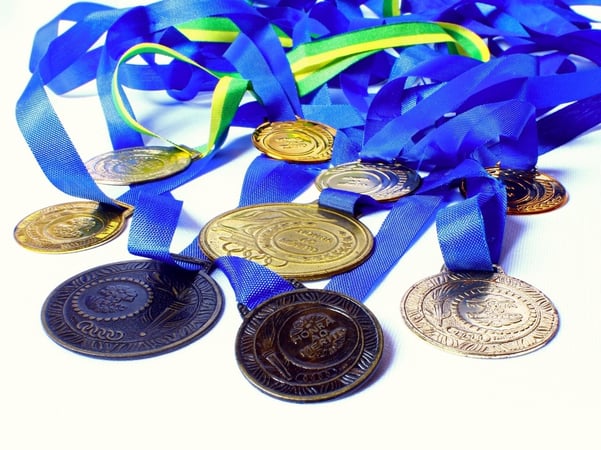 What's the advantage of working with Game Marketing Genie?
As a Facebook Marketing, Google, and TikTok partner, Game Marketing Genie has the opportunity to help our clients reach a massive audience globally using trending and future focused strategies. Through these partnerships, we're able to create and design valuable solutions for our clients that are based on actionable data that shows us what their audiences want, why they want it, when they want it and how we can help our clients provide that service. Partnering with Game Marketing Genie will help you gain deeper insights into your target market and execute winning marketing campaigns strategically.
We have a team of data scientists, marketing experts, UX developers, creative designers, media planners, analytics superstars, programmatic buyers, and AI developers that all sit under one figurative roof to help you get everything you need in marketing from one skilled agency. Equipped with our range of modern upscale marketing products and backed up by our robust team, we are capable of strengthening organizations right from their product launch through to maturity, leading to growth and helping businesses to become strong and sustainable.
Additionally, if influencer marketing is something you've been considering, our exclusive proprietary influencer marketing platform Atisfyreach makes it easy for you to choose the influencers you want to work with. You can take advantage of the 9 trillion content views that we've conducted to leverage this opportunity and understand what works best for your brand. Influencer marketing is a go-to marketing strategy that gaming brands worldwide have been adopting to reach out and impact their audience. To learn more about atisfyreach, click the link above or contact us today.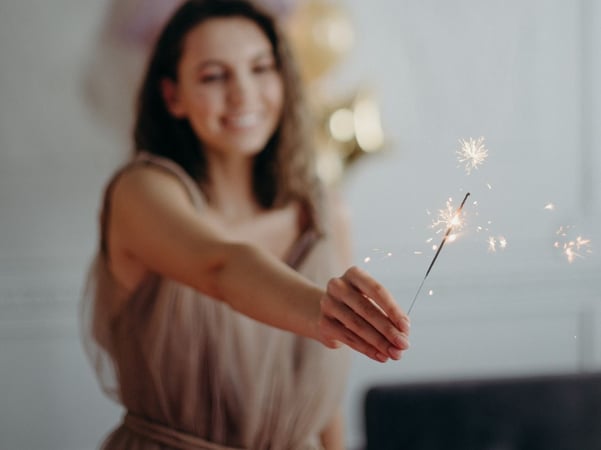 The ultimate guide to game marketing
Hope you enjoyed this article! For more insider game marketing information, check out The Ultimate Guide to Game Marketing: Everything You Need to Know.
---
Now that you understand how a global brand can help you focus on your marketing strategy right from the product launch through its lifecycle leading to growth, it is time for you to get started with your video game marketing strategy. If you're not confident about your game marketing campaign, get in touch with Game Marketing Genie.
Our experienced team will help you draft game marketing strategies that will set you apart from the competition, help your game thrive, and bag new customer acquisition with ease.