10 Reasons Why Gamers Are 2023's Most Powerful Marketing Audience
by Game Marketing Genie, on 17-Jan-2023 10:47:48
Gaming platforms are not just for gamers. Over the past few years, advertising in mobile games, including non-gaming brands, has become a popular marketing tool. According to an InMobi report, 60% of advertisers began using mobile gaming advertising in 2021 and 2022. This resulted in a doubling of ad spend since the start of the pandemic.

This led to a high audience engagement and the ability to measure ad performance, leading to a higher ROI. Non-gaming brands like Gillette, H&M, and ICICI Bank have collaborated with gaming brands to reach their target audience. And they've connected with gaming influencers like DrDisrespect, Shroud, and NickMercs, who are now attracting non-endemic brands to the gaming industry.
1. The growth of the gaming industry
The gaming industry is moving toward significant growth in 2023. According to Statista, the global gaming market will reach 533 billion USD in revenue by 2027. Many factors will drive this growth, including the increasing popularity of mobile gaming and esports and the continued market expansion in emerging regions such as Asia and Latin America.

Next-gen technology trends such as 5G, AR and VR, and Web3 will also contribute. There is a noticeable emergence of a new content ecosystem ruled by esports members, gaming content creators, and livestream gamers.
Figure 1: Gaming industry growth forecast. Source: Digital Turbine
2. Gamers drive popular culture and trends
Gamers influence popular culture and trends through their love for gaming. They buy gaming-themed merch featuring characters and logos. They also create and share online content such as memes, fan art, and videos which can go viral and contribute to the popularity of their favorite games.

Additionally, the gaming industry's influence on fashion is progressing into on-trend developments. Fortnite has partnered with fashion brands to bring style into the game. Players can change their avatars' outfits using high-fashion items and purchase digital clothes using real money. Many high-end fashion brands like Balenciaga, Gucci, The North Face, and Christian Louboutin are joining the fun.

And even better yet, gaming influencers inspire the younger generations to reflect their style and find their own form of self-expression. Jasmine Asia is a gamer who is also a professional model. She uses fashion to express herself as a gamer and create character looks.
Figure 2: Jasmine Asia is an avid gamer and fashion enthusiast. Source: Jasmine Asia on Instagram
3. Gamers are a vast group of people
Gamers are united by one passion but are diverse in every other way (even within gaming).

As gaming has become more mainstream in recent years, with the proliferation of mobile and console gaming and the rise of esports, it has become more inclusive and diverse. There are games for all age ranges, skills and expertise levels, and interests and preferences.

In addition to the wide range of games available, there are also many different types of players. Gamers come from all corners of the globe, with different cultural and social backgrounds. The gaming demographic is complex and has many layers, as there are gamers of all types, from casual players to hardcore enthusiasts. Newzoo's The Gamer Sentiment Study demonstrates how diverse gamers are in the United States:
46% are women

20% are Latinx, 15% are black, and 5% are Asian American

16% are LGBTQIA+

31% have a disability, with mental health being the most reported
Regarding purchasing power, gamers are likelier to spend money on gaming-related items, including consoles and PCs, games themselves, and accessories. Additionally, they make in-game purchases of virtual currency or items that enhance their gameplay experience. Some of them are also crypto and blockchain gaming enthusiasts.

Overall, whether they are playing for fun, to relax, or to compete, gaming brings people together and creates a sense of community.
4. They often exist in gamer-dominated spaces
Don't fall to the stereotypes! Gamers love interacting, socializing and connecting with other players over discussions, competitive challenges, or group gameplay. This is a primary reason why online gaming communities, closed groups, and social media spaces are some of the most common places you will find them.

Some gamer-dominated spaces are more inclusive and welcoming to people of all skill levels and backgrounds, while others are competitive and focused on high-level gameplay.

Twitch is famous because it can be both. Gamers stream their gameplay to a live audience and interact with their viewers in real time. It also has features like chat rooms and custom emotes, making it a popular choice for gaming communities. Additionally, Twitch has many popular streamers who have gained a following for their skill and personality.
You can reach gamers through marketing broadly in the following three spaces:
Online gaming platforms or websites such as Twitch, YouTube, and Facebook Gaming

Gaming tournaments or conventions

Gaming forums or communities on Reddit, Discord

At home, on their gaming consoles or computers.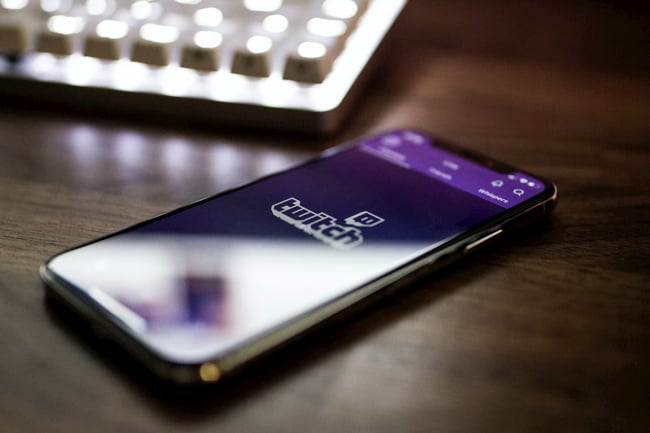 5. Many games (particularly mobile ones) have advertising channels built-in
Many games can support in-game ads that appear in and alongside gameplay but take the player outside the game.
You can use different ad formats in-game without affecting your customer experience and by adding to the fun element of the game. Brands need to know their game marketing audience well to decide which ad format will serve their goals. Here are some common types:
Static in-game ads are mapped into the game itself. They exist in the game environment indefinitely and cannot be changed or updated. These placements require a direct relationship with game publishers, who incorporate the assets into their games.
Dynamic in-game ads or DIGA, the newest and most popular type of in-game advertising, allows media buyers to buy real-time and geo-targeting capable advertising within video games. These placements, which include in-game billboards and signs, can be filled through customizable programmatic in-game ad exchange bidding or direct deals. Additionally, Dynamic in-game ads allow users to replace generic items, such as an unbranded soda can, with identical real-world products.
Display ads appear in a game's start or pause menus and interstitial pre- and mid-roll video formats.
Rewarded ads, especially videos, are the most common type of in-game placement. Gamers see these ads in exchange for an in-game reward, such as power-ups or extra turns.
Then there are video games created especially to promote a product via the game.
Advergames, a combination of the words "advertising" and "gaming," go far beyond in-game advertising. They are available for almost every platform and range from fully functional 3D games to simple browser-based mini-games. Typically, an advergame's storyline, gameplay, and environment will heavily promote the commissioning brand or product.
6. Gaming has moved outside digital devices and onto a larger stage
Gaming conventions have also grown in popularity. These are hubs where players can meet up, watch or participate in tournaments, see the latest games, and try out the newest tech. Many of these have esports elements and even tournaments.

Today's events pack major stadiums worldwide, attracting millions of viewers and large prize pools.
Here are some quick facts that might amaze you:
Esports Insider reports The 2022 League of Legends World Championship broke records as the most-watched gaming event, with 5.1 million peak concurrent views.

The 2019 Dota 2 International and the 2019 Fortnite World Cup had prize pools exceeding $30 million in their first year.
Streaming platforms like Twitch and YouTube Gaming have significantly impacted the gaming industry. Twitch and YouTube now have a larger audience for gaming alone than HBO, Netflix, and ESPN combined.

They've made it easier for people to watch others play games and allowed professional gamers to make a living through advertising, sponsorships, and donations. This has led to the growth of the competitive gaming scene, with tournaments and professional team formation.

Streaming platforms have also made it easier for developers to promote themselves and connect with their gaming audience. In recent years, we have seen many game developers partner with streamers to create content around their games, which has helped to increase their reach and visibility.

We expect to see more of this as we adjust to a new experiential landscape, thoroughly engaging and immersing fans worldwide in the experiences they enjoy.
7. An influencer-dominated zone
The rise of the gaming influencer is another trend that continues to set the tone for gaming's future. Gaming influencers hold clout with their following and have passionate communities that look up to them.

These influencers can be extremely valuable in marketing campaigns and help promote announcements, preview gameplay, showcase finished games, and act as long-term brand ambassadors. By partnering with gaming influencers, you can tap into their power and reach to market your brand effectively.

Through Atisfyreach, brands can quickly identify the perfect gaming influencers for their marketing campaigns. Our AI-based platform allows for the smooth management of multiple influencer campaigns and provides data-driven recommendations for selecting the ideal influencer based on specific goals.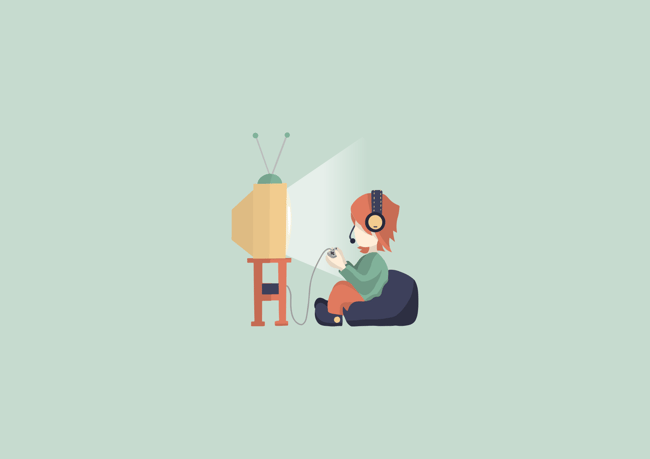 8. Creative marketing works well here
Marketing in the gaming industry is a unique challenge because it requires combining creativity and strategy. On the one hand, you want to create marketing campaigns that are eye-catching and memorable, but on the other hand, you also need to make sure that they're effective at driving sales and engagement.

You need to take a creative approach that involves thinking outside the box and coming up with fresh ideas that will stand out in a crowded market.

Here's a great example!

Ballantine's Scotch Whisky and Borderlands teamed up for a unique marketing campaign targeting millennials as their marketing audience. The campaign featured a limited edition of Ballantine's flagship mixed whisky with personalized bottle labels featuring Moxxi, a heroine from the Borderlands series. In addition to the bottle labels, the campaign included a 2-minute video ad and social media profiles "run" by Moxxi on Twitter and LinkedIn.

This campaign successfully targeted older millennial gamers of the 30 and older range — a prime market for top-shelf alcoholic beverages. This campaign's creators clearly understood gamers' needs and tastes and used this knowledge to create an exciting video game marketing campaign.
Figure 3: Ballantine's in-game ad in the game Borderlands. Source: Ballantine's on YouTube
9. Marketing here builds brand awareness without being forceful
Integrating product placements and brand partnerships into the gaming experience can make advertising more subtle than traditional techniques such as television commercials or billboards. This makes the marketing feel less "forceful" to the player, as it is not as overt or interruptive.

However, marketers need to ensure that their efforts in video games are transparent and do not compromise the integrity or enjoyment of the game for the player.
10. Best to get in quick
As entertainment avenues like esports continue to gain popularity, non-endemic brands from various industries are starting to make their way into the gaming industry. This means that companies beyond just those that produce energy drinks and unhealthy snacks are looking to advertise their products and services through games. As the gaming industry becomes more diverse, so does its advertising.
Non-gaming brands such as luxury, esports, food and beverage, technology, NGOs, and more, are targeting Gen Z as their consumers through gaming advertising. Furthermore, with the emergence of a growing culture surrounding game viewing and esports, there is ample opportunity for non-endemic brands to tap into this market successfully. The gaming industry is opening up to a broader range of brands, and it will be interesting to see which non-endemic brands will enter next.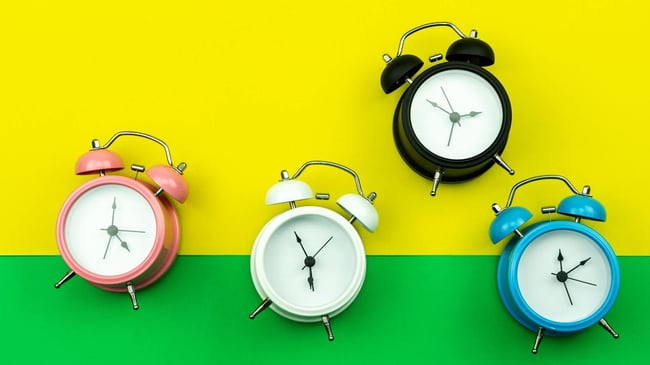 Get those gamers onboard!
You're won't reach the gaming audience unless your marketing shows them exactly what they want to see. Find out how to do this in Marketing to Gamers and the Gaming Community: The Complete Handbook.
---
The gaming industry is growing aggressively, and brands that recognize the mountain of unexplored opportunities will receive endless possibilities.
Remember that gamers don't want ads that blatantly try to sell them the next big thing. But once they're on your side, they'll be loyal customers. Understanding the unique way advertising is used in gaming culture can provide non-endemic brands with impressive advertising solutions.
Game Marketing Genie has extensive experience in the gaming media industry. Our client list includes well-known brands. Our game marketing agency is well-equipped to provide comprehensive information on gaming influencers, trending marketing strategies, and successful partnerships in the gaming industry. We offer a full range of marketing services from social media to search advertising to help you make your mark in the places that'll get the best results.