How to Launch and Market Your New Nintendo Switch Game
by Game Marketing Genie, on 12-Apr-2022 12:05:30
The Nintendo Switch has been a gold rush for developers in the last few years, with many generating incredible sales on the platform – sometimes far more than Steam and other distribution services. The sales also happen in a relatively shorter time, thus helping developers achieve their financial goals quickly.
This success has seen more and more developers adopt a Nintendo first approach, overlooking other prominent platforms when they launch their games. The fact that Nintendo is not yet saturated with high quality games also makes it easier for developers to make a killing when they publish games on the platform.
As you get ready to launch your game on Nintendo, there are a few things you need to do to make your game's placement on Nintendo's eShop a success. We have put together this guide to help you with your Nintendo game marketing and give you valuable tips to attract the right players for your game.
---
Why is the Nintendo Switch so important?
Figure 1: Nintendo Switch. Source – Nintendo
Nintendo's next-generation console, the Nintendo Switch, is generating a lot of buzz in the tech media, and rightfully so. The Switch is a handheld tablet-like device that can also dock into your TV to become a TV console game. It also comes with removable controllers that can be used as companion joysticks when sharing an interactive game with a friend. With its unique take on gaming and portability, the Nintendo Switch has proven enticing to both developers and gamers. Developers get to connect with Nintendo's thriving customer base, while players can play their favorite games on the go by transforming their gaming console to a portable system in a snap.
While Nintendo Switch is considered to be the perfect ground for lifting off indie games, you should note that Nintendo hasn't always been an indie-friendly platform. Independent developers have always struggled to make a name for themselves on the platform as the big-name studios made all the sales and enjoyed all the profits. But things have changed for the better since the launch of Switch. Nintendo unveiled ambitious plans to support independently produced games, like releasing new and high-volume indie games every week. This move has given indie games more visibility on the platform, thus increasing the chances that an ordinary user would stumble on them when looking for amazing games to play.
Switch's breakaway success has seen many developers create console versions of their games to cash in on the platform's popularity with players. Most games now have a Nintendo version that's aiming to be topping the charts.
Figure 2: Bomb Chicken. Source - Nintendo
Bomb Chicken was initially a flash game but when that market dried up, the developer decided to move to the console space. Switch proved a particularly enticing platform, with the unique nature of the device making it an easy platform to develop for. Nintendo eShop is also algorithm-driven, so selling more games on the platform is the right Nintendo Switch marketing strategy.
How to increase your game's awareness and sales via Nintendo Switch
Now that you know how to launch on Nintendo Switch, let's take a look at the game marketing strategies you can deploy to increase your game's awareness on the platform.
Step 1: Understand the Nintendo eShop algorithm
The Switch eShop is the gateway to a world of varied and thrilling games currently available on the console. As a developer, you need to understand how the eShop's algorithm works to make it easy for players to find your game when it launches on the platform.
The eShop currently lets users browse lists of the recently released titles, the top games by sales volume, and the units that are currently available at a discounted price. If your game doesn't fall into these categories, it's easy for it to be buried in the back catalog. Your target users will not be able to discover it without performing a search. This greatly reduces your visibility and makes it difficult for interested users to find your game.
To ensure your game doesn't get lost in all the noise, you need to up your Nintendo Switch marketing game to make your unit popular with players and drive sales. This way, your game will show up in the top sales chart and attract even more players looking for appropriate games to play.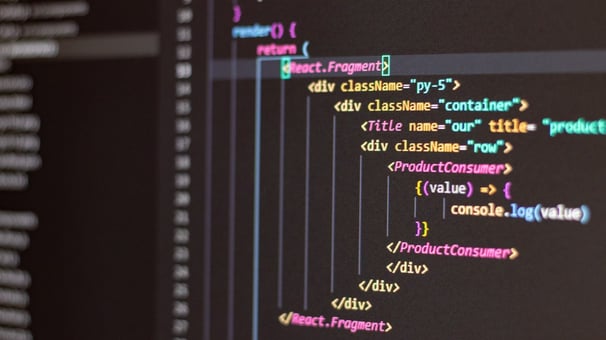 Step 2: Understand your probable players on Switch
Next on your Nintendo Switch indie game marketing priority list is to understand your probable players on Switch. What do they look like? What do they do? What type of games do they play?
Since the eShop algorithm is dependent on the user's existing preference of games, you want your game to show up when probable players are scrolling the platform looking for the best games to play. So, take time to study your target users and their activities on Switch. Engage them outside the platform to make them aware of your game and its amazing features. With this enlightenment, your game will be the first thing they look for when they log into the Nintendo eShop. This will boost your sales and push your game up the Best Sellers chart. Work with a game marketing agency to come up with the best practices to engage your target users.
Step 3: Optimizing your Switch game listing and storefront
Your Switch game listing needs to be properly optimized to perform well on the Nintendo eShop. This is because Switch is more likely to suggest your game if it's optimized to the users' preference. Use great visuals to make your game pop. The main image should capture the important bits about your game to give users a preview of your game. For example, you can include your game's main character in the cover art to help users understand who they will be interacting with when playing the game. Also, publish screenshots and videos that show your game in action.
Once your game's art is finalized, you need to focus on your game's description. Briefly describe what the game is all about to your users without giving too much away. After all, you want people to download your game to discover all its important attributes. In addition, make sure to use the relevant keywords players may use when looking for your game. This way, your game will show up in the search results when users make a query. And once you're all done, be sure.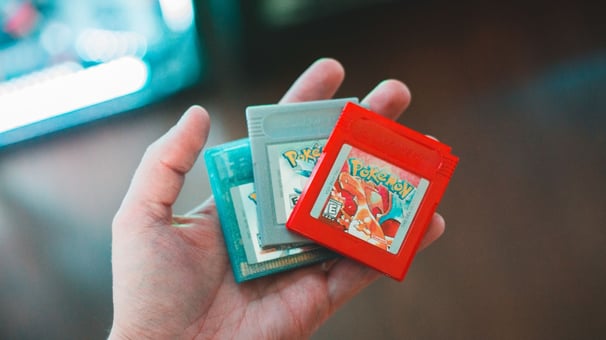 (Note: we know these aren't Switch games... but who can beat the classics? 😊)
Step 4: Offering steep discounts
Topping the Nintendo charts can help you become a widely known game. When you offer your game at a discounted rate, Nintendo will publish it on the Great Deals list to help you find an appropriate audience. Since gamers are always looking for discounts when buying games, your title will fly off the Switch eShop shelves to boost your sales. And what happens when your game stands out as one of the top-selling units on the platform, it gets published on the Best Sellers page to bring even more visibility to your game.
Figure 3: Draw a Stickman: Epic 2. Source - Nintendo eShop
Most developers who have used this tactic have enjoyed great success, with their games selling more copies in a record short time. Take the case of Draw a Stickman: Epic 2 that was released in January 2018. The developers reduced the game's price of $6.99 by 30 percent, and the sales increased tenfold. This was the first time the developers ran a sale, and the game's impressive performance motivated them to discount the game even further. At the end of August 2019, Hitcents – the game's publisher, put the game on sale for $1.99. The sale paid off massively, with 1,000 times more copies sold in a day.
---
Nintendo Switch has emerged as one of the friendly platforms for indie developers. The platform helps indies thrive by improving the visibility of their games to ensure more people can see them when looking for appropriate titles to play. When marketing your release on Nintendo Switch, break your campaign into different areas to ensure the campaign goes well.
Game Marketing Genie is here to help you make a successful launch and market your game to appropriate users. We have helped many indie games sell well on the platform and can do the same for your game with the right tactics.
Contact us for more information on how we can help your game thrive on Nintendo Switch.