5 Brands That Leveraged Esports Marketing and Succeeded
by Game Marketing Genie, on 04-Mar-2021 15:23:50
Esports has grown into a massive form of entertainment, with many popular players, loyal fans and exciting games popping up every year. With such big events comes opportunities to use them as platforms for businesses to reach out to their audience. And it's not just gaming brands that have been jumping into the action!
Businesses specializing in energy drinks, fashion, electronics, food and beverage, and more can take advantage of the marketing power of esports. But to create an impact, you need to have creative marketing strategies that help you create a common ground between your brand and the esports industry.
What is esports?
Esports refers to competitive and organized video gaming, often taking the form of multiplayer events that are witnessed by millions of gaming enthusiasts from around the world. Fortnite, League of Legends, Counter Strike, Call of Duty, and Player Unknown's Battlegrounds (PUBG) are a few noteworthy games that have taken the industry by force.
In terms of revenue and viewership, esports has witnessed immense growth in recent years, and brands from different industries are investing heavily in it. This segment grew from a total audience (casual viewers and dedicated fans) of 443 million in 2019 to 496 million in 2020, with an incredible 11.7 percent increase. That's in just one year!
Additionally, fans spent a total of 7.46 billion hours watching others play esports across all live streaming platforms in Q3 of 2020 - and that's in just one quarter!
This should be a wakeup call for businesses across different industries to tap into the potential of this market now.
Want to take your game marketing to the next level? Read our blog, 10 Esports Marketing Strategies You Should Be Using, to get the tactics you need.
If you're not confident about how to move ahead with your esports marketing plan, take a look at how the following brands leveraged esports to their advantage.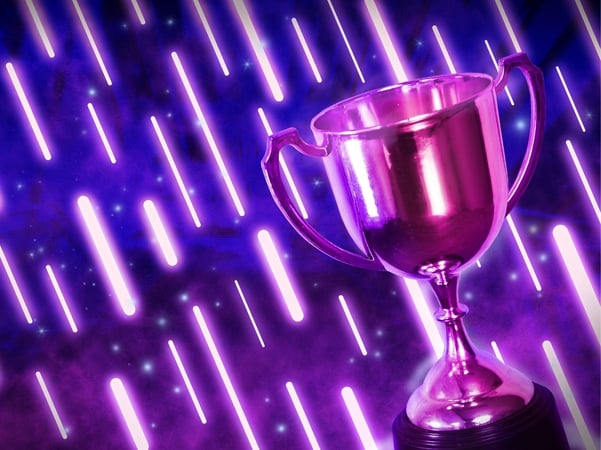 Brands that leveraged esports industry and succeeded
1. Red Bull x anyone
One of the biggest energy drink companies in the world, Red Bull is known for its collaborations with various esports personalities. Shanks, Bonchan, Daigo, Anakin, Arslan Ash, Big Bird, and Tanukana are just a few of the well known players that have been sponsored by Red Bull.
Red Bull's latest collaboration with T1 Entertainment and Sports in 2020 not only supported their League of Legends team but extended sponsorship to their PUBG, Fortnite, VALORANT, Super Smash Bros., and other teams.
As one of the major sponsors for the Riot Games League of Legends European Championship (LEC) and also a promoter for the teams Vodafone Giants, G2 Esports, and Cloud9, this brand sets the benchmark for sponsorship in the esports gaming segment.
Another smart move by Red Bull that made it a sought after brand in esports marketing was its exclusive esports athlete program. Through this initiative, Red Bull encourages and supports video game players through extensive training to improve their skills and performance. This initiative is not only open to professional players but also to upcoming gaming giants. Becoming a Red Bull esports athlete is highly pursued by players as it not only adds to their reputation but also brings in a ton of other benefits.
When selecting a team, a player, or an event to sponsor, the team at Red Bull always ensures to check whether they share the same brand values and mindset as the company. By doing so, Red Bull raised the standards of both marketing and sponsorship in the esports world and kept its reputation safe.
As a byproduct of these collaborations and partnerships, Red Bull has earned esports influencers' trust, creating a win-win for both parties. In this age where influencer marketing is a powerful way for brands to grow their customer base, Red Bull's esports marketing strategy has paved the way for them to reach out to their audience with ease.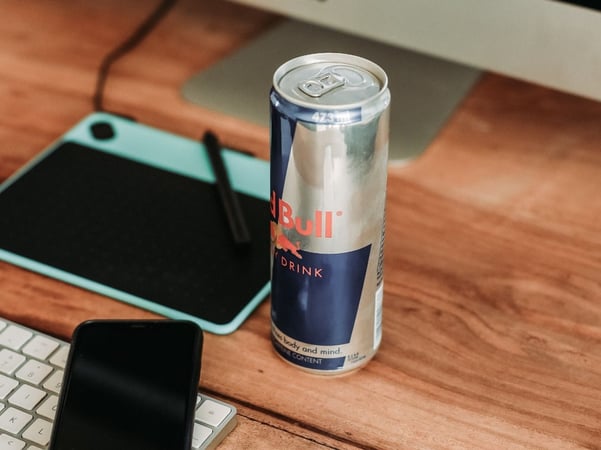 2. MTN DEW AMP GAME FUEL x TSM
Founded in September 2009, Team SoloMid (TSM) is a professional esports organization based in the United States of America. With teams in different games including League of Legends, Counter Strike, Fortnite, PUBG Mobile, Magic: The Gathering Arena, and more, TSM is recognized as one of North America's best esports squads.
Witnessing the power of esports marketing, PepsiCo entered the advertising space by partnering with organizations through their new energy drink, MTN DEW AMP GAME FUEL (MDAGF). MDAGF is the first energy drink created exclusively for gamers, and under this label, PepsiCo partnered with different sports teams including TSM. MDAGF is now TSM's official energy drink partner.
PepsiCo's objective was to create specialized energy drinks for gamers to improve their alertness and accuracy during their sessions. Through this initiative, the brand tapped into the esports audience, increasing their awareness and promoting their new energy drink flavor releases. MDAGF's collaboration with TSM helped them achieve their marketing goals effectively.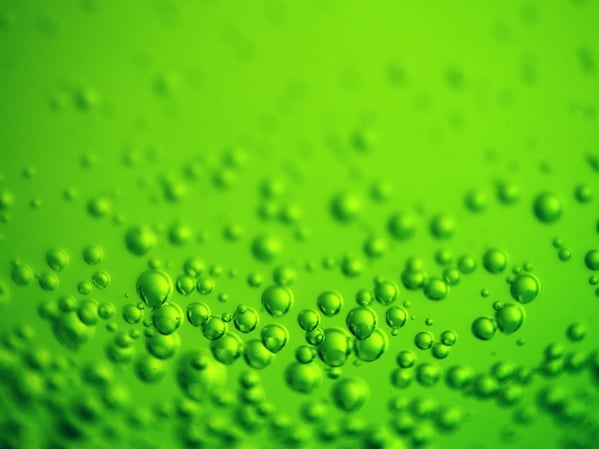 3. Gucci x Fnatic
Headquartered in the United Kingdom, Fnatic is a renowned professional esports organization that was founded in 2004. Having won more than 200 championships across 30 different games including Apex Legends, Counter-Strike, and Dota 2, Fnatic is one of the most sought after esports organizations for marketing activities.
Luxury fashion brand Gucci's collaboration with Fnatic is a testament to their popularity. Inspired by Fnatic's victories in League of Legends, Gucci released a number of limited edition watches to showcase exclusivity and luxury to gaming enthusiasts. This release restricted the product number to 100 at a price of $1620.
The design featured Fnatic's logo with its brand colors (orange and black) and Gucci's logo to demonstrate the partnership between the two brands. This special collaboration helped Gucci make its mark in the esports gaming segment.
Gucci also developed "Gucci Arcade", an exclusive game section on its app that featured vintage game titles inspired by 1970s and 1980s arcades. Through this initiative, Gucci took giant strides in enhancing their brand strategy and user engagement.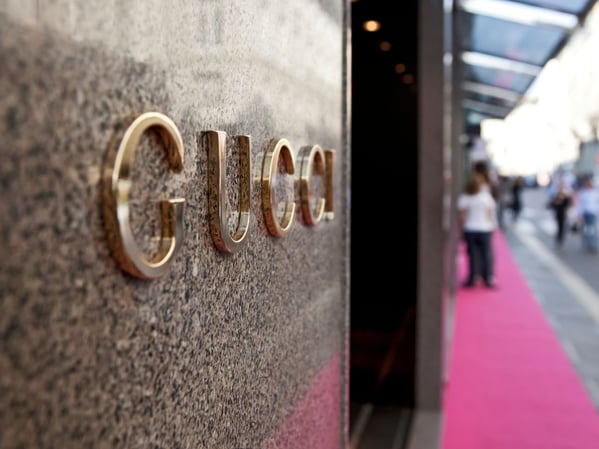 4. Louis Vuitton x League of Legends
Yet another acclaimed fashion brand that created a buzz in esports is Louis Vuitton. After designing bespoke championship cases for the Rugby World Cup, FIFA World Cup, and the America's Cup, Louis Vuitton entered the world of esports to woo the audience by collaborating with League of Legends.
The French fashion house started the collaboration by providing in-game characters with skins featuring luxury items that mirrored their real life merchandise. This collaboration helped Louis Vuitton reach out to the esports audience and earned 100 million impressions over its lifetime.
League of Legends earned a revenue of $1.75 billion in 2020 and witnessed an incredible increase in its players from 15 million in 2011 to 100 million in 2016. This is one of the primary reasons why Louis Vuitton was drawn to partner with the game.
Taking their collaboration to the next level, the brand even announced their exclusive case design for the League of Legends 2019 "Summoner's Cup" trophy design as well. This case and the characters' skins were all designed by Nicholas Ghesquiere, the creative director of Louis Vuitton.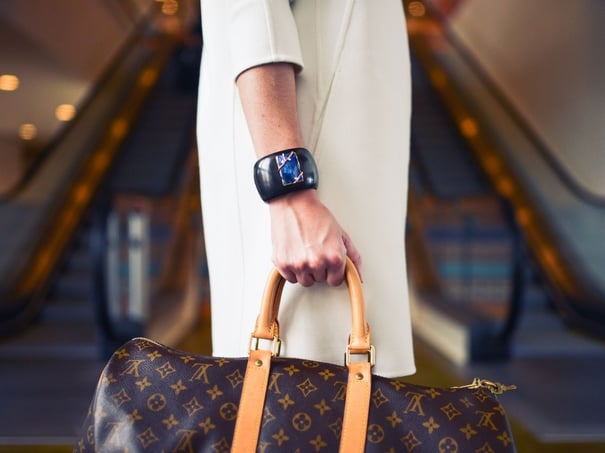 5. Intel x Intel World Open Tournament
With their hand in both esports and also in real life sports as an Olympic Worldwide TOP Partner, Comes the global technology brand Intel. Their CPUs and other computer parts play an integral role in creating gaming equipment like PCs, laptops, smartphones, and gaming consoles. Intel took advantage of their products to establish itself as a leading force in the gaming industry.
As one of their esports marketing initiatives, the company hosts the Intel World Open tournament that provides various esports competitions between different teams. This strategic move has not only garnered attention from various audiences from different geographies, but also established them as one of the major sponsors in the esports industry.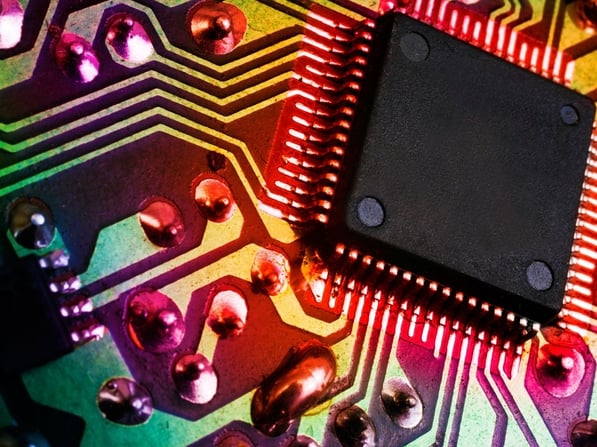 The next generation of marketing
Take your marketing strategy to the next level with esports marketing. Find out what it is, how it works and if it is right for you in our full guide - Esports Marketing and You: The Complete Handbook.
---
Esports opens a world of opportunities for brands from different industries to reach out to a fairly untapped market. But teaming up with an esports marketing agency that understands your brand and the esports industry is crucial to your success.
Game Marketing Genie is an accomplished firm that can craft winning game marketing strategies to help you reach your business goals.